For Emerald City Comicon this year I will be building a comic-style Magneto costume. I'm pretty excited for a number of reasons: As a child of the '90s, Jim Lee's X-Men and the 1992 Animated Series made a huge impact on my childhood - I will never forget my anticipation of 10:00 AM on Saturday mornings! Also, this will be my first villain cosplay!
There have been quite a few movie-style Magneto builds but not that many comic-inspired threads I've found here. I will be borrowing shamelessly from
FirstPick
and his build,
here
.
For inspiration, I've selected Jim Lee's art (tough to beat!) which is a contemporary-yet-classic Magneto look.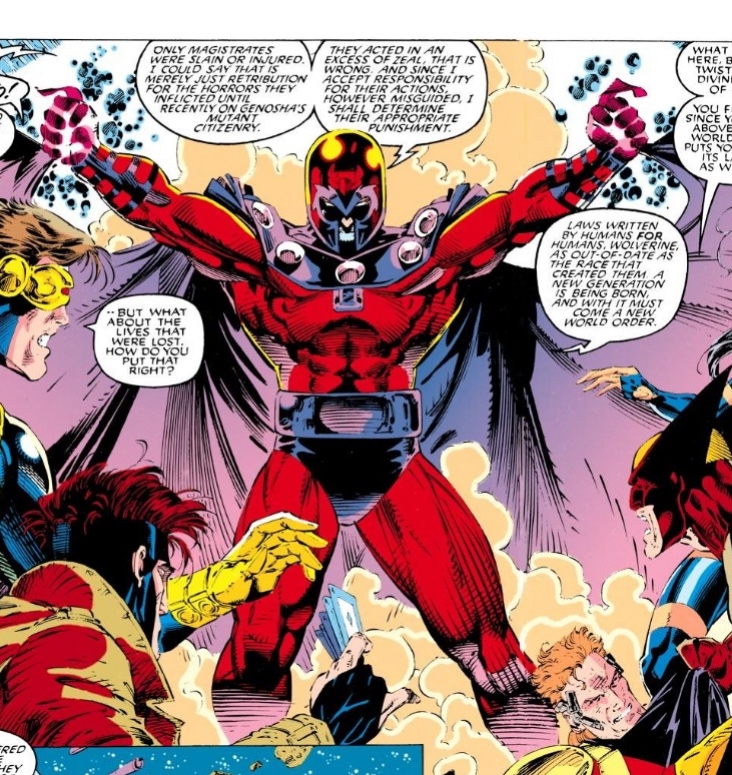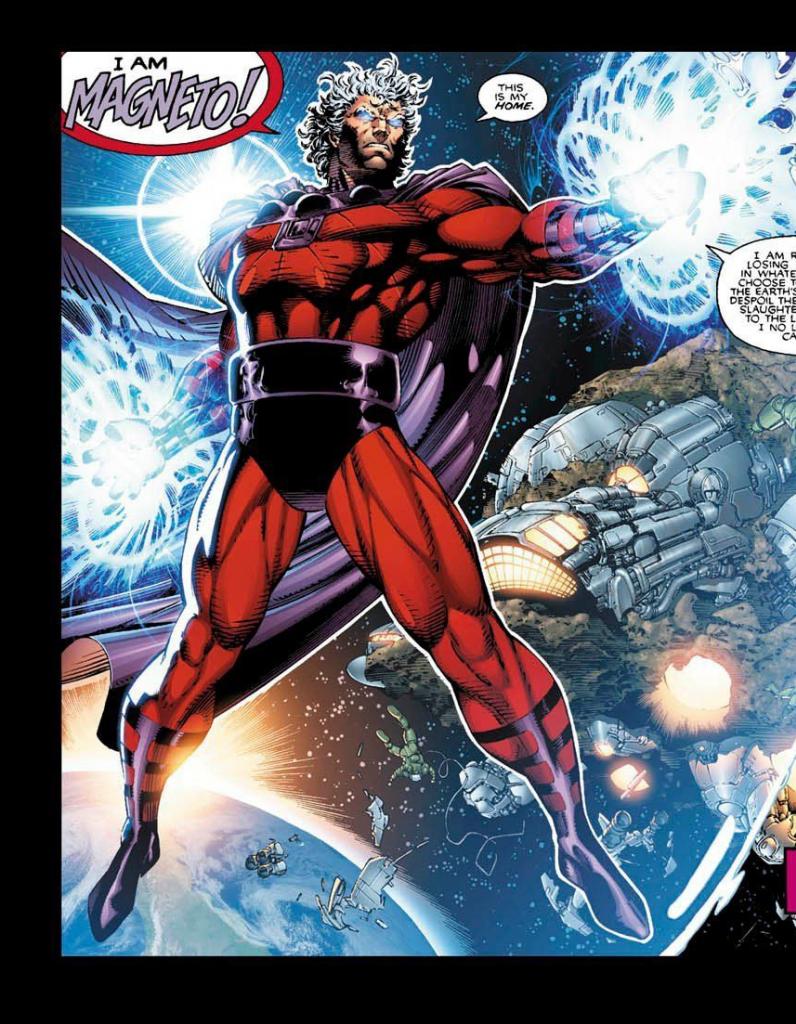 However as I searched, I found many artists draw the breastplate differently. I'm a fan of the large spherical half-orbs around the breastplate as well as the rectangular center piece that extends down the torso. To me it looks more "villainous".
Square-ish center piece:
Rectangular: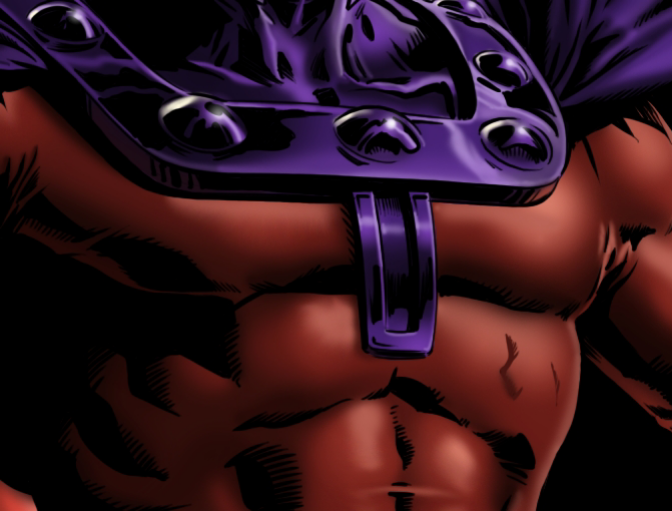 I am starting with a few purchased pieces that I will modify, and then will be making most everything else (as much as I can!)
Helmet
: I purchased a raw cast "kit" in which I will be finishing/painting/etc. I did desire to build my own helmet however I am not quite there in terms of skill yet. This is the "First Class" style helmet but I will be adding the "crest" from the comics.
Cape
: My plan here is to select fabric and sew my own. I have yet to select a material, but I think I want something with a bit of weight to it.
Breastplate
: I am planning to use Worbla (my first attempt) to craft the breastplate. My goal here is to achieve the regal look of the cape coming "off the shoulders". I'd like to build some attachment to the back of the breastplate so the cape rises slightly ( as seen in FirstPick's build).
Bodysuit
: I purchased a muscle pattern from TaylorMcmanus and am having this sublimation-dyed onto fabric.
Gloves
: Ideally I will sew these myself, seeing what an incredible job
Peek73
has done with his Cap gloves!
Boots
: I have a pair of "hero" boots which I will be modifying/dyeing for this suit.
Shorts
: Most likely I will purchase a white pair and dye them.
Belt
: At this point I am planning to make a white belt out of leather/vinyl and dye it purple.
Much of the challenge of this costume will come from
color-matching.
I want to achieve that regal purple color, as well as a red that looks deep and vivid without appearing cheesy. Also I have a lot to learn about dyeing fabrics, synthetics and natural materials. I also have never worked with Worbla before or made armor. This project is definitely a skill-builder! I also may be working on a prop if time allows, but for now I'm going to keep that under wraps
Last edited by a moderator: