I am wanting to make the steering wheel for the Razor Cola. It will go with the screaming skull I made.
See this post:
Mad Max Fury Road Razor Cola Screaming Skull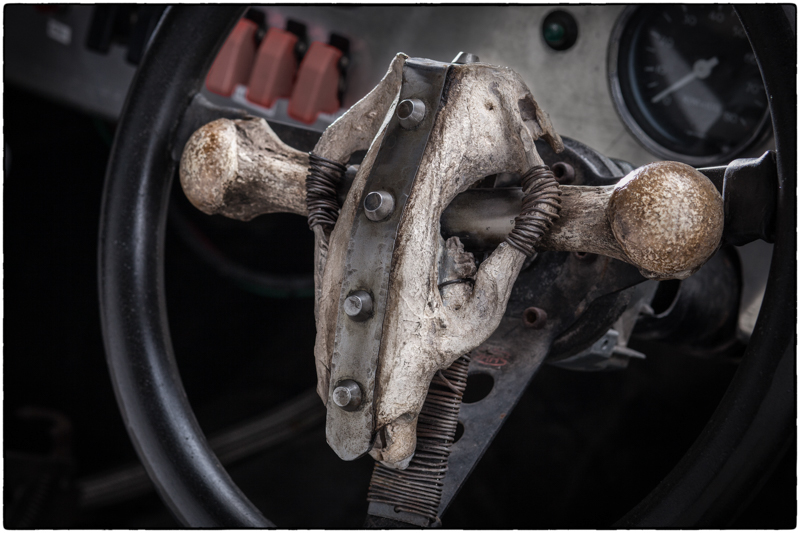 Easy enough I guess. At least not nearly as complicated as some of the other wheels used in the movie. It is a wombat skull and a couple femurs. I already have the rivets made that was use on the skull. The only thing I can't figure out is the wheel. It is a 3 spoke 6 hole wheel that is dished. There are also 4 holes apiece in the spokes. That is shown on a couple other photos I have. If you can open the picture and zoom in, there appears to be what is left of a logo. I cannot make it out. I was hoping someone here might recognize the brand. I do not believe it is a Longacre wheel, at least not one they have available today anyway. I think the logo is key here.
Any help is much appreciated!
Last edited: