This took me a very long time to finish... Sturdily constructed, there is no glue. The only paint is on the head. Nothing rattles on it when shaken. It is functional to use. The quick release works. I threaded everything where applicable and it is held together with bolts, screws, lock washers, etc. All the parts used except one are real parts. The interior holds a custom steel bracket that holds and supports everything. The weathering was created with chemicals or natural rust. It should hold up better than the movie wheels which fell apart during filming. Most all of the pictures of the original wheels available online are all cast stunt wheels.
I had a bit of help from a well known person who worked on the film that wishes to keep some of its secrets.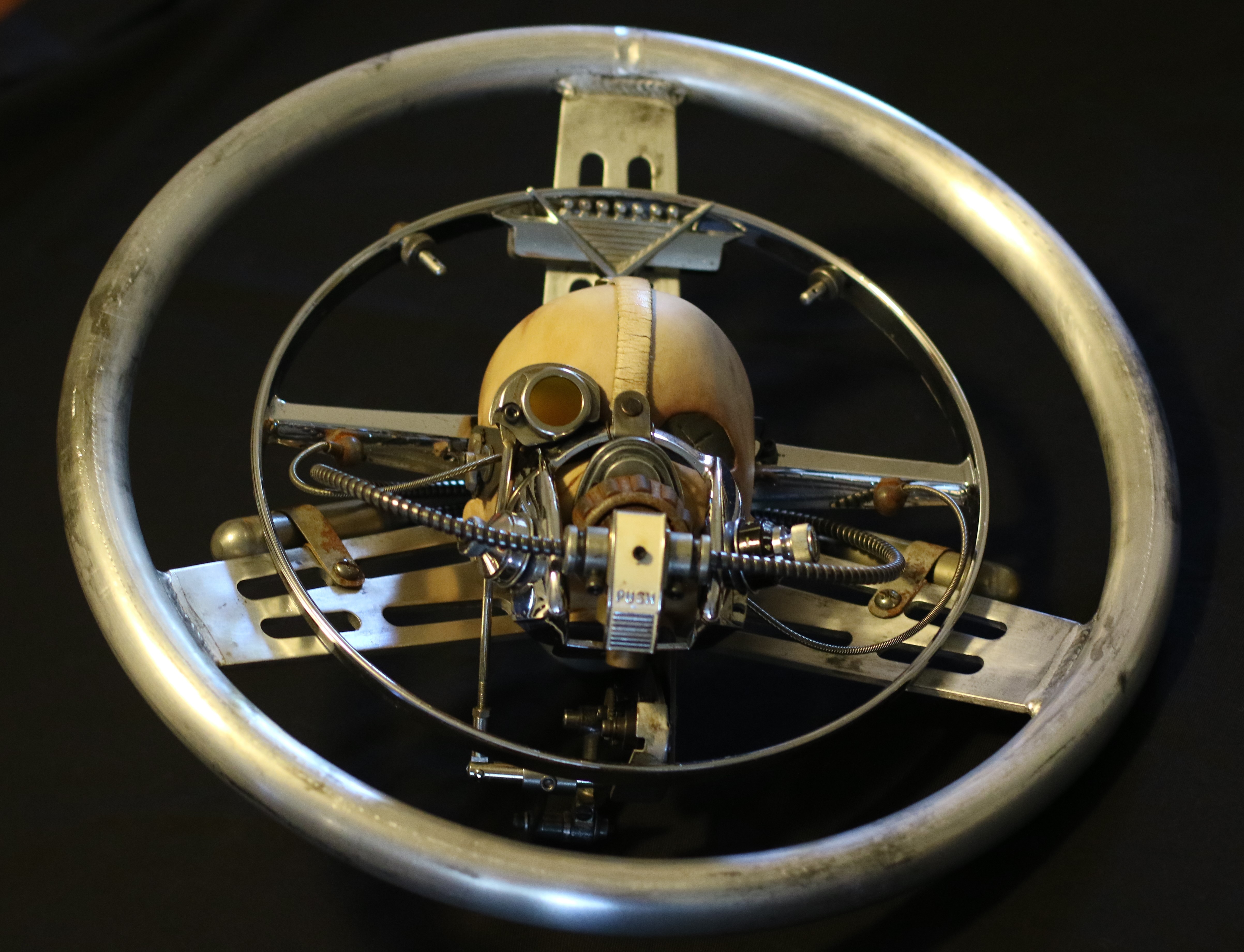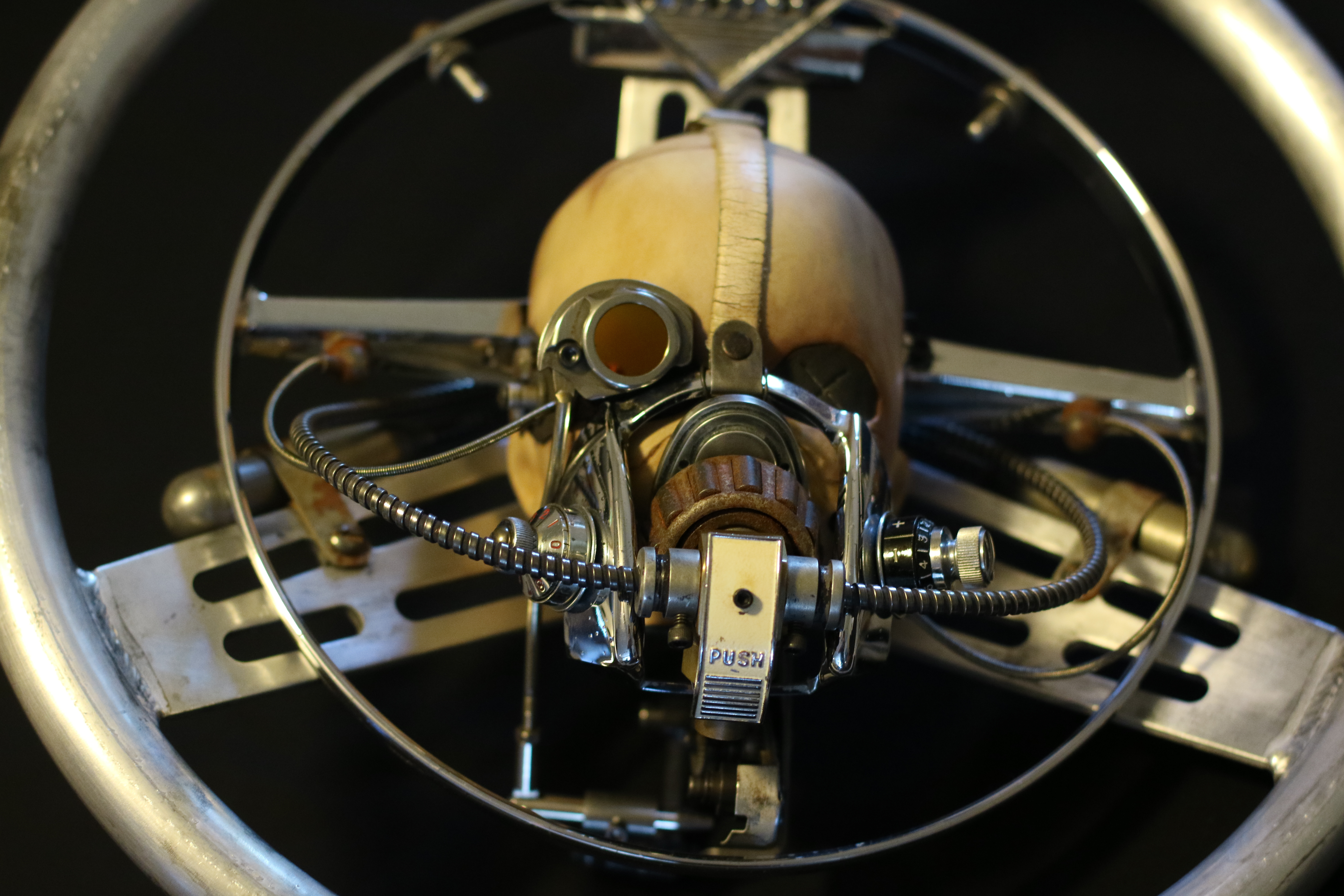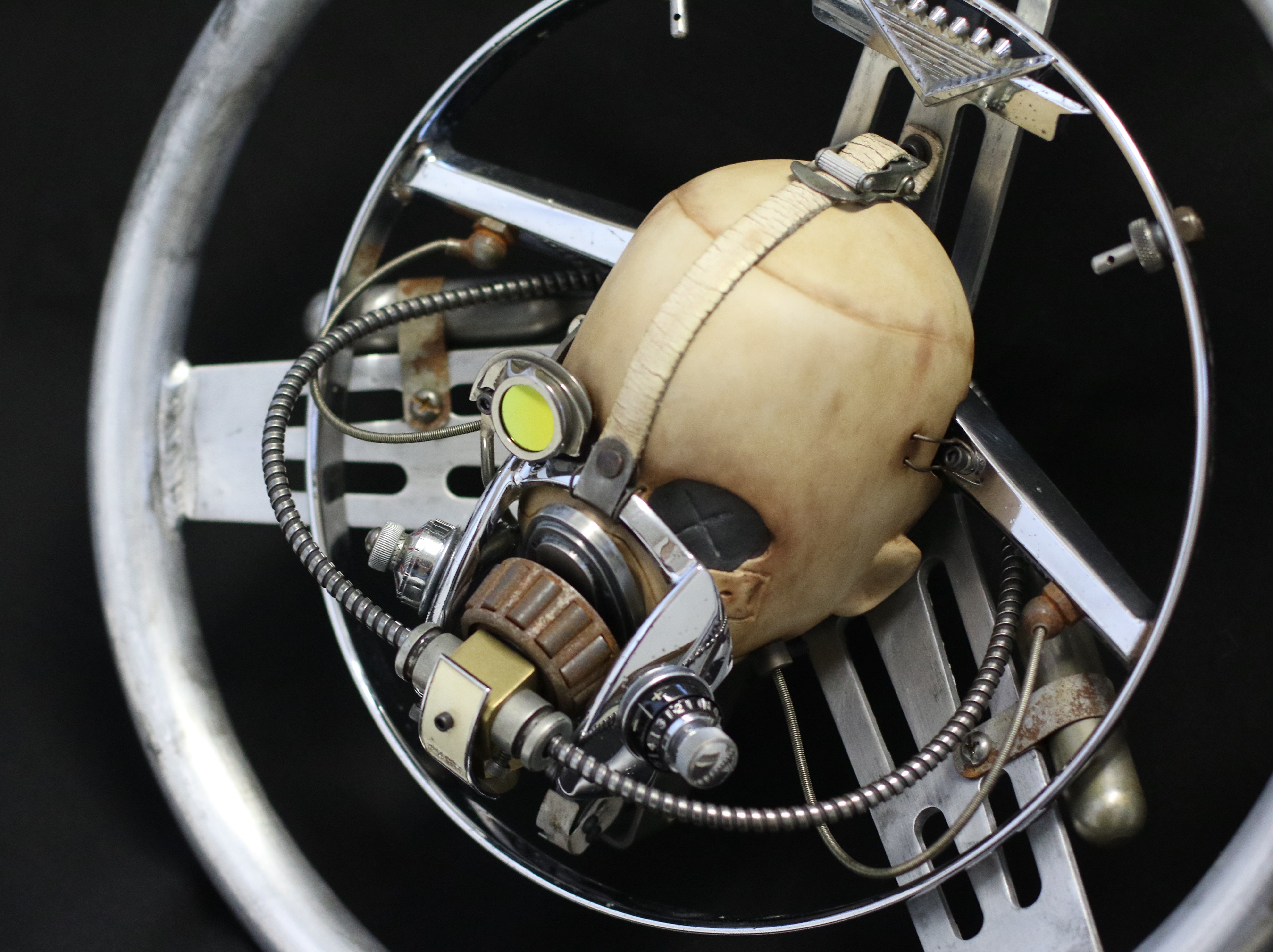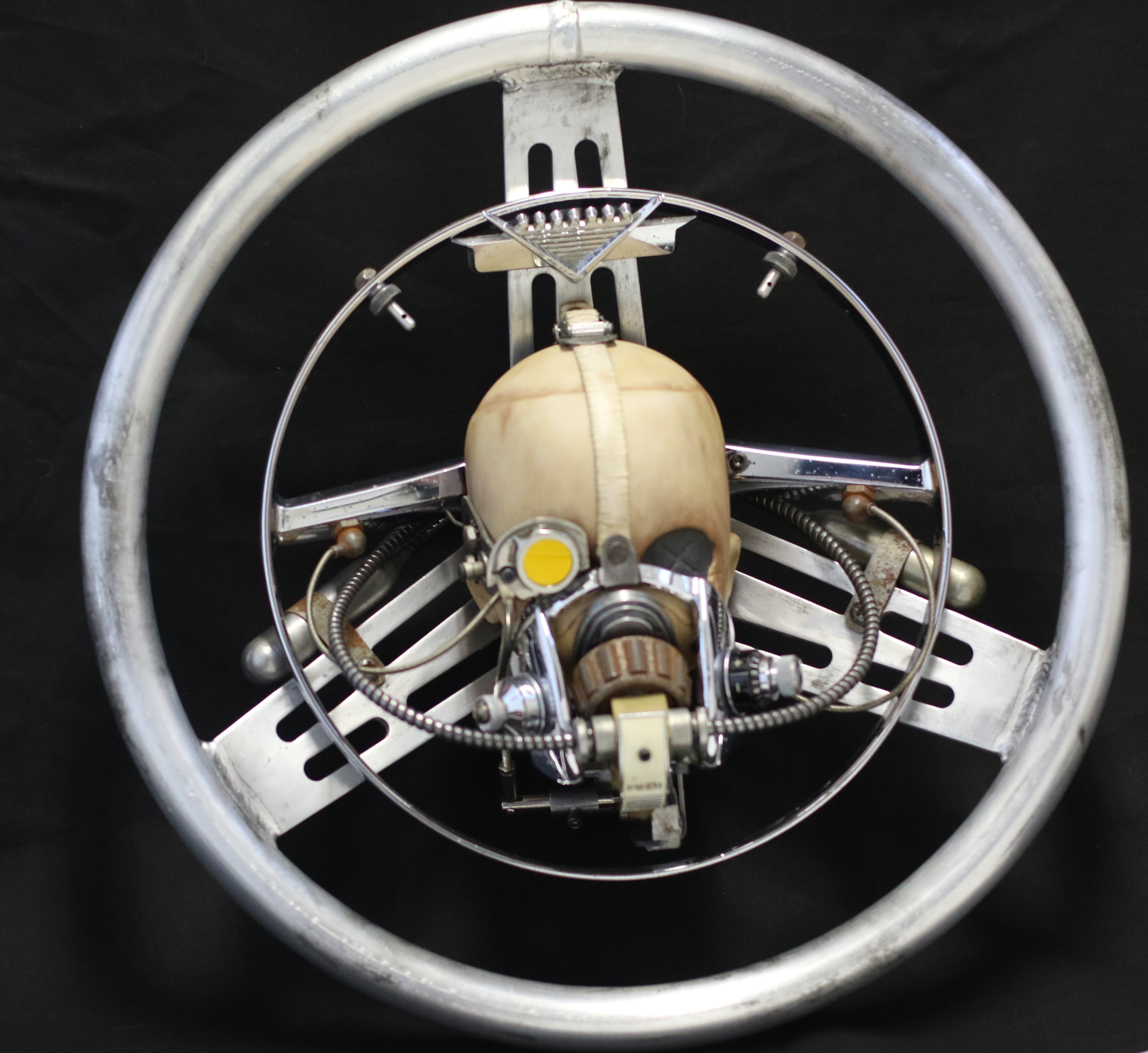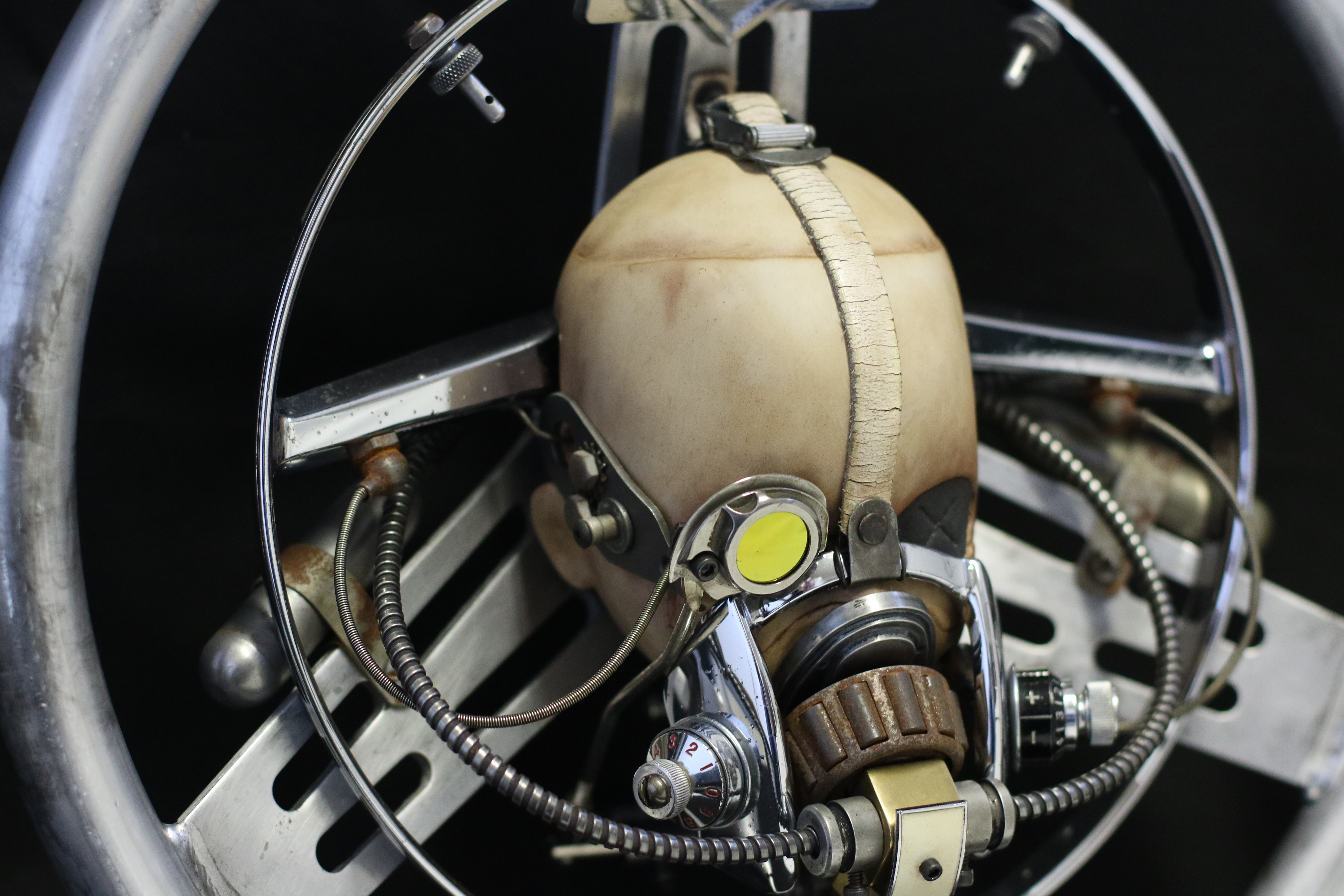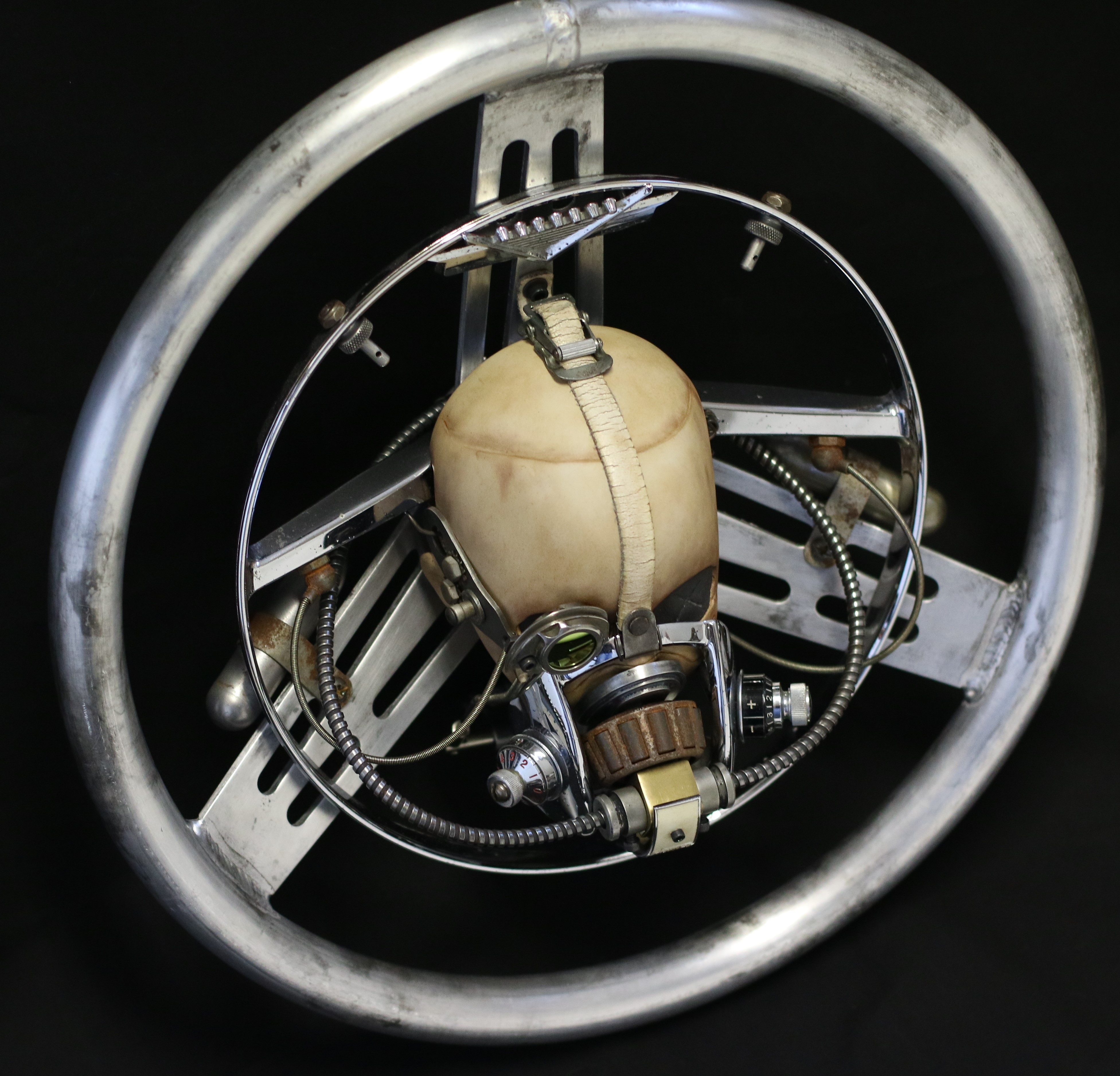 I was going more for the look of this wheel that used the most original parts, and before the pieces fell off all the others: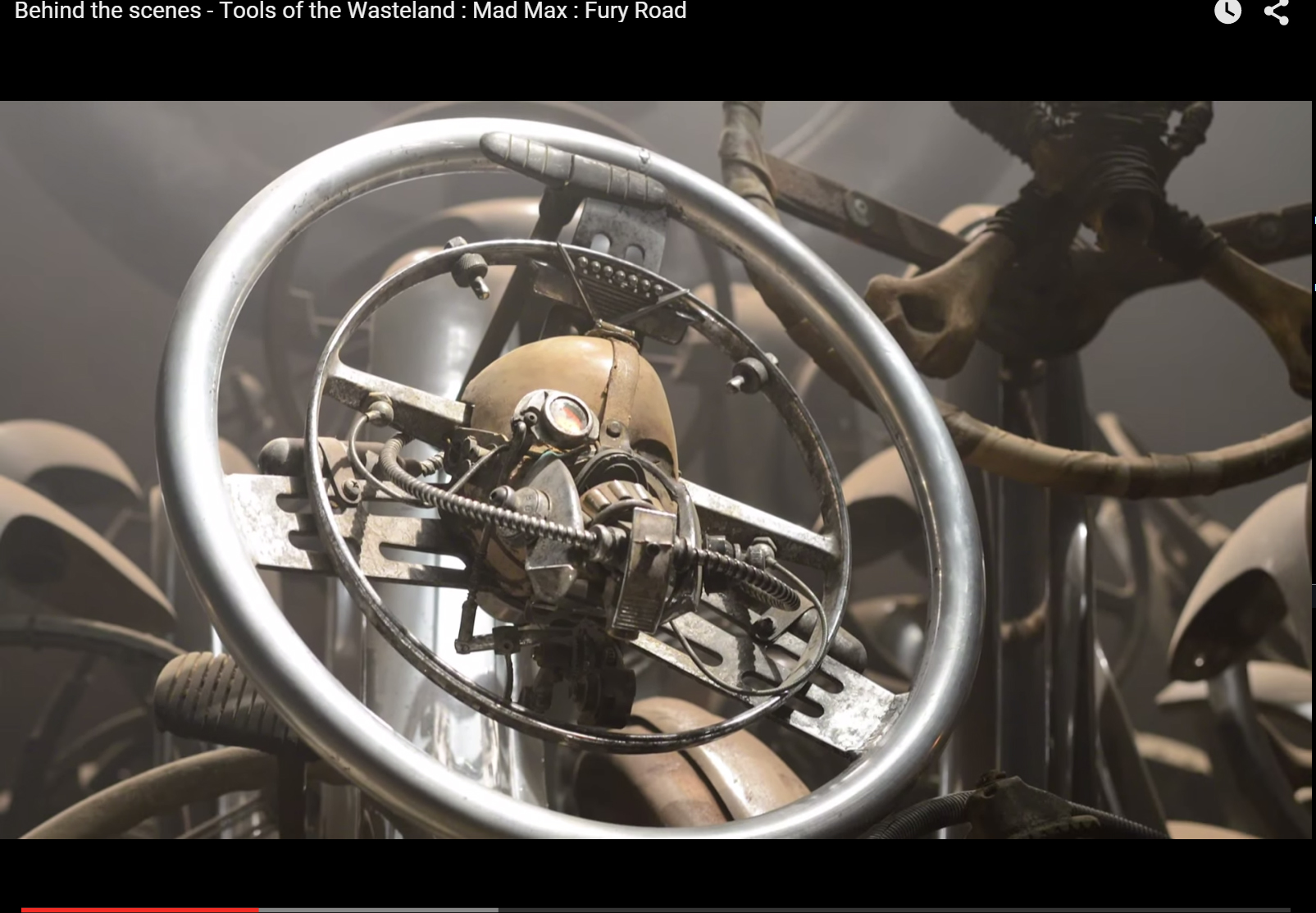 I also made the pre-production wheel. I decided I like it a lot better than what made it into the movie. I think it is more... I don't know... Elegant? Refined? Also, because I have a camera I do not know how to use, this appears a lot brighter and a bit more washed out than it really is.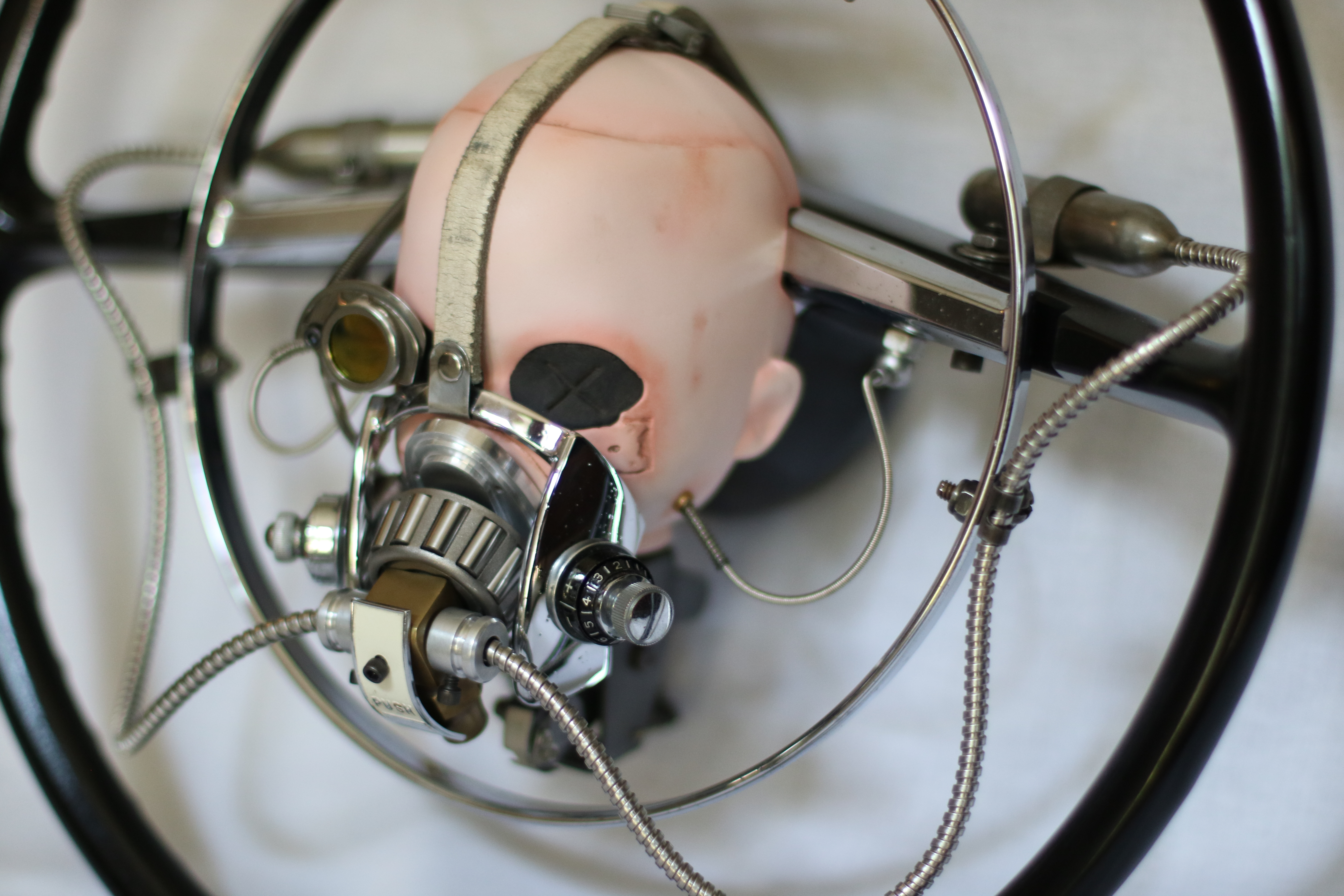 Here is the original pre-production wheel. I did not do the eyes nearly as well:
A couple other Fury Road things I did:
Nux Bobbleheads
More info here:
Mad max fury road nux bobbleheads
The Razor Cola Skull
More info here:
Mad Max Fury Road Razor Cola Screaming Skull
The Razor Cola steering wheel:
More info here:
Mad Max Fury Road Razor Cola Steering Wheel (FINISHED)
Building this wheel was actually very challenging for me. Hundreds of hours of research and a hundred plus emails.
I think I will retire from doing things like this now.
I'm done.
Thanks for looking.
Last edited: