Been a long time Mad Max fan and with the new film coming out next year and with the Comic Con footage only a 2 weeks away, I figure I'd start a thread where we can discuss and identify costume pieces from Max as time comes along. I'll start with a few pictures that have been released so far...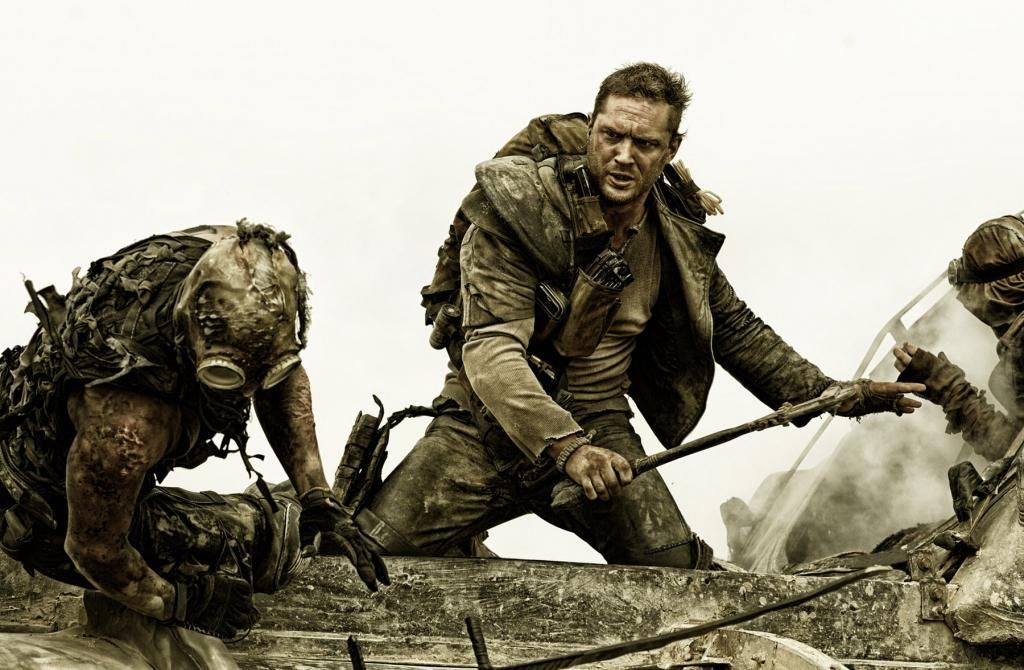 As you can see, Tom Hardy is wearing basically the same jacket and pants as worn in Mad Max 2 and Beyond Thunderdome, more specifically the Thunderdome version as it has the same stitching simulating repair that has been done to the jacket and pants over time. From what I read doing research, is for the film, production used one of the original jackets from the last movie, borrowed from a collector and basically matched it stitch for stitch. Even though this was done for consistency for the franchise, the jacket and pants match the appearance for the events taking place in Beyond Thunderdome. Supposedly, Fury Road takes place between the first two films where the damage and repair stitching detail on the jacket and pants hasn't been done yet to this extent, so that's a mistake on the productions part.
Anyway, to continue, Max's costume for this film has a few new pieces, he's wearing some kind of long sleeve thermal shirt, a backpack with some type of shoulder rig that has some magazines and other misc items. He's also wearing a different type of leg holster from the other films, looks to be a more modern nylon version.
One item that he's wearing that was pretty easy to identify as a found item is his paracord survival bracelet.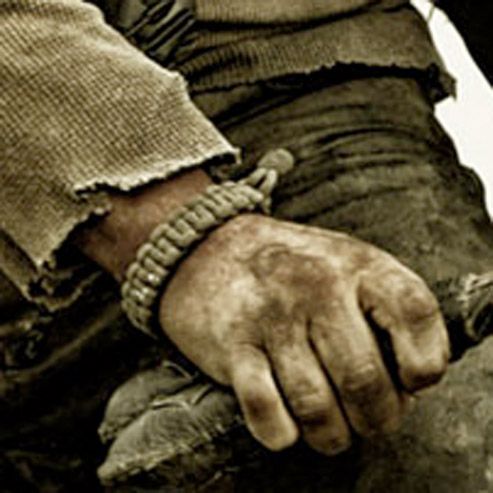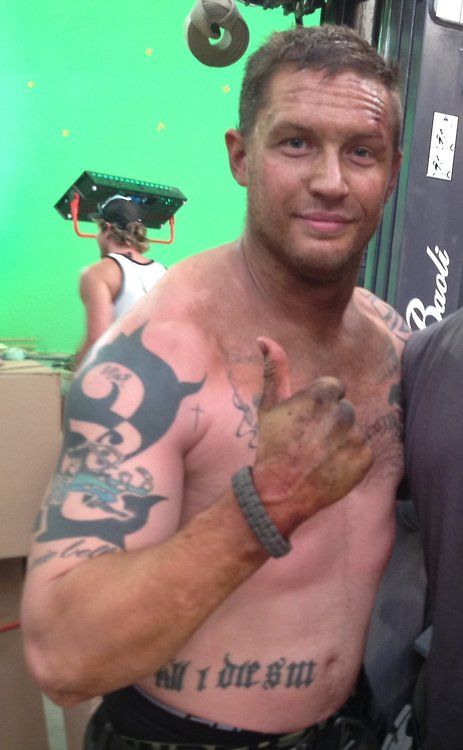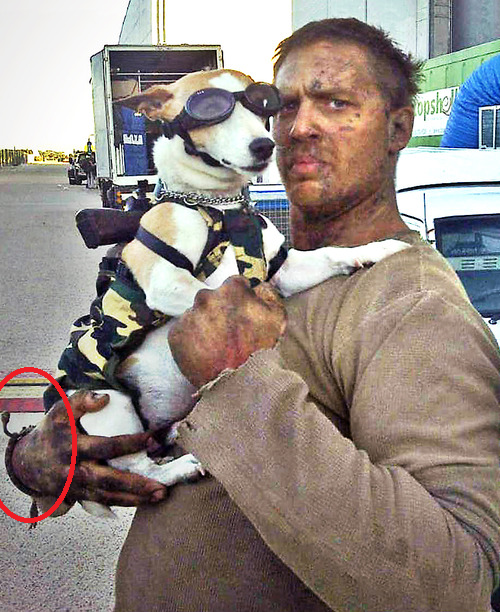 What's pretty cool about this piece is Tom wears this in his everyday life off the set and in the real world. He's been wearing it for years and if you browse photos of him on the net you can see him wearing it. Here's a few...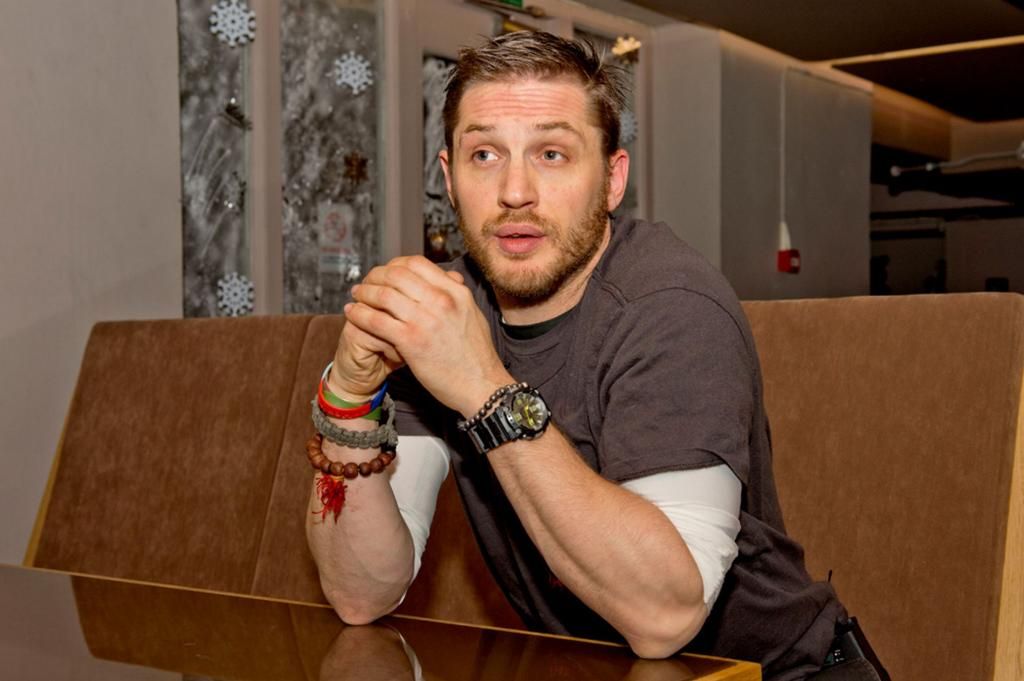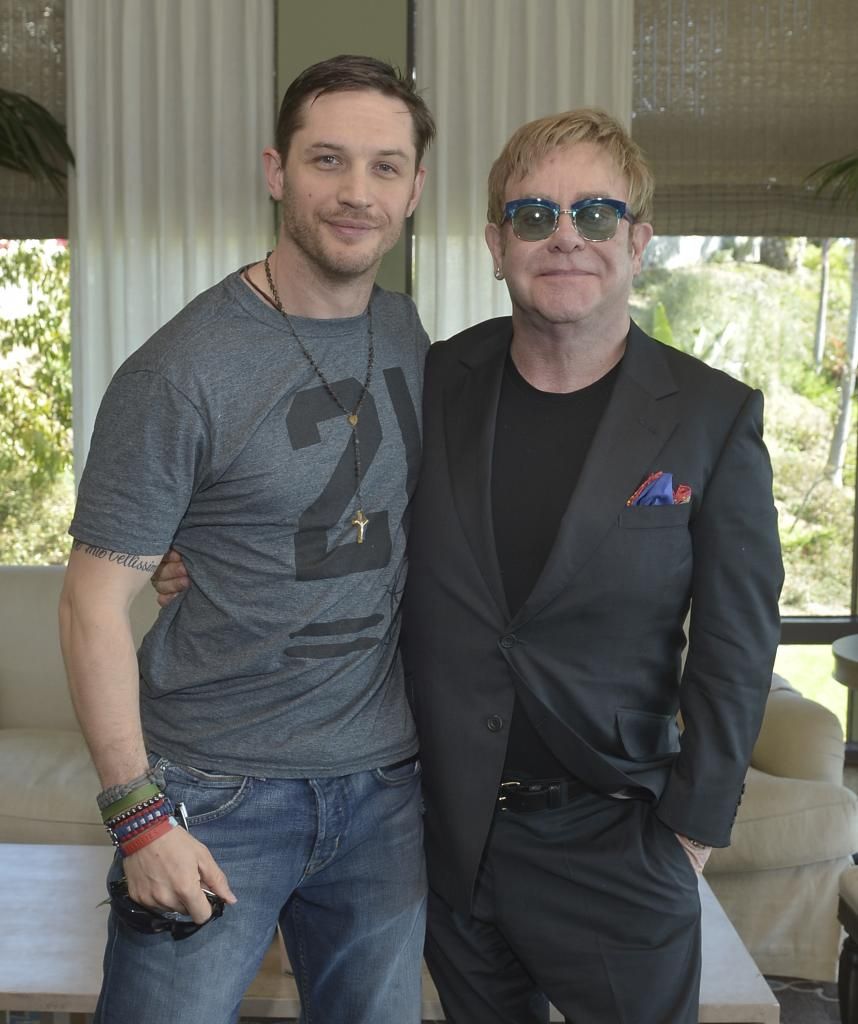 Now, studying the released movie photos and the ones off set, I came to the conclusion that the color of the paracord bracelet is "foliage green" and is the 550 type paracord. Also, the style of paracord bracelet he wears is the adjustable type. If you're familiar with paracord bracelets most people make and sell them with buckles to close them or with knots and are not adjustable. The one Tom wears slips over your hand and you pull the cord to adjust. I figured out how to make my own and looking at his pictures closely, I matched the same style he wears on and off screen. Here's the one I made..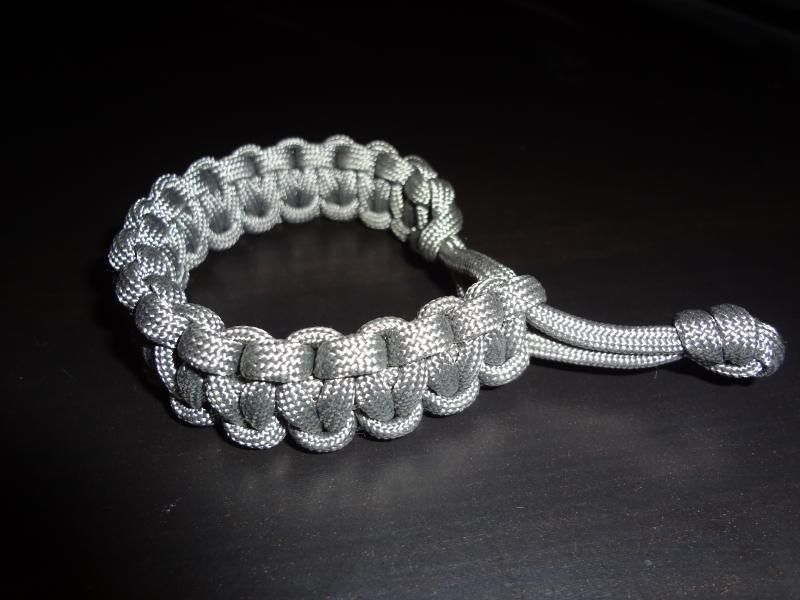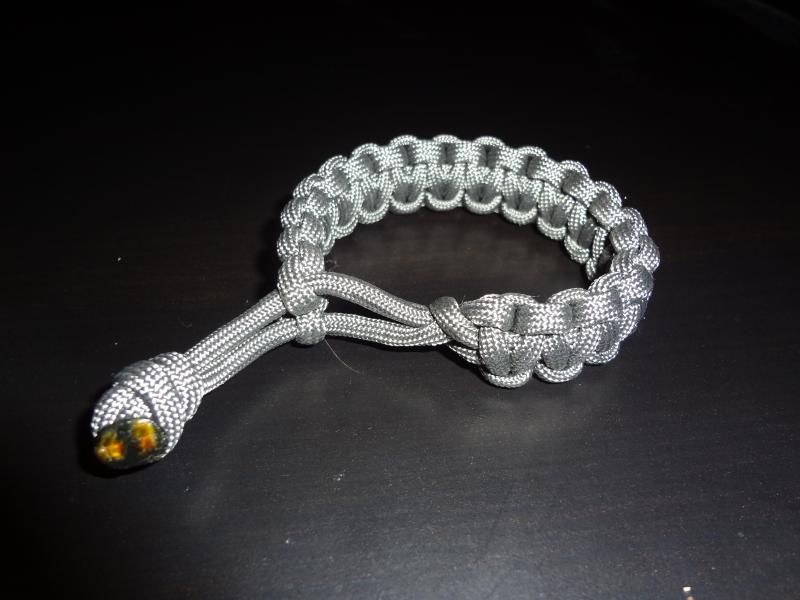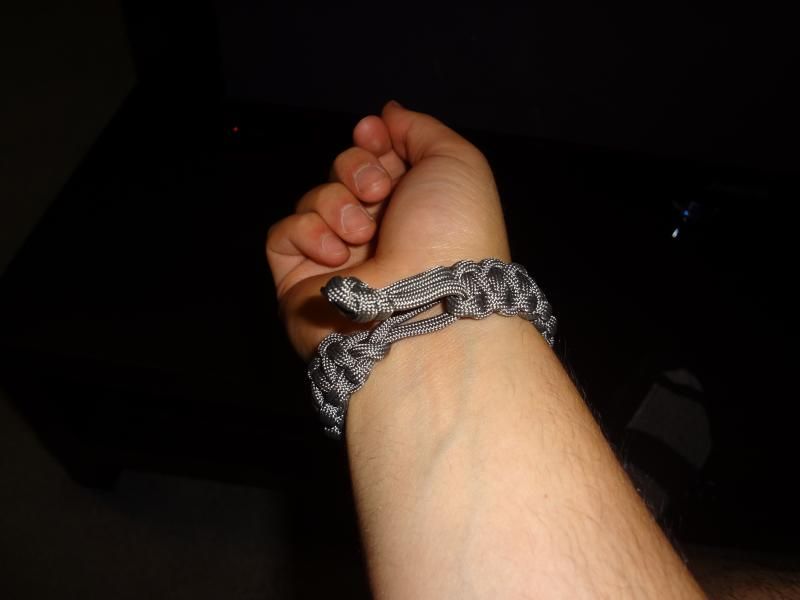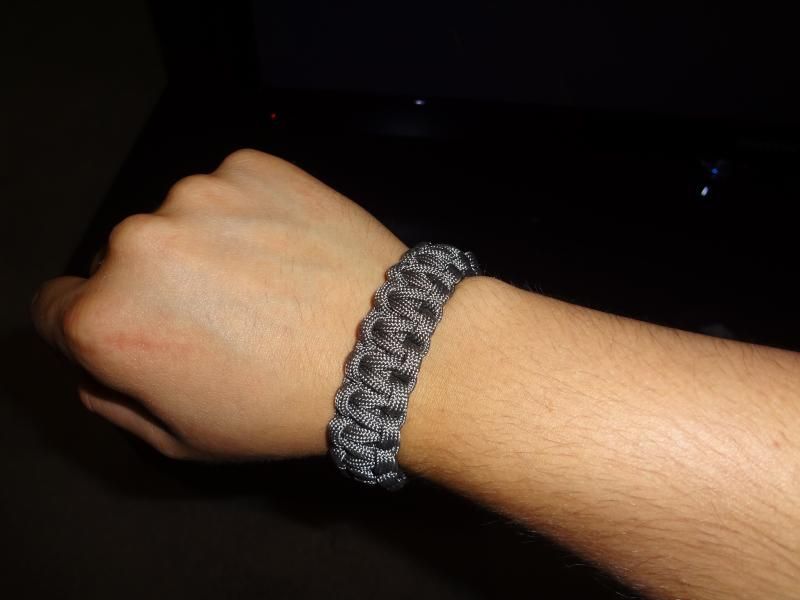 Update:
You can get these now from me at my etsy store at
http://www.etsy.com/shop/ORRIOLS
which are 100% accurate now. You can find updated photos here
http://www.therpf.com/showthread.php?t=233109
That's all I've pretty much identified for now.
Please be sure to discuss and help identify new pieces as more photos and footage becomes available.
Last edited: