Completed! see post #4
'''Hicks''': I wanna introduce you to a personal friend of mine. This is an M41A pulse rifle. Ten millimeter with over-and-under thirty millimeter pump action grenade launcher.
OK I'm finally ready to post some of my pulse rifle build details. This is taking a lot longer than I thought because I keep getting distracted with other projects.
I got this awesome kit from a member of the RPF.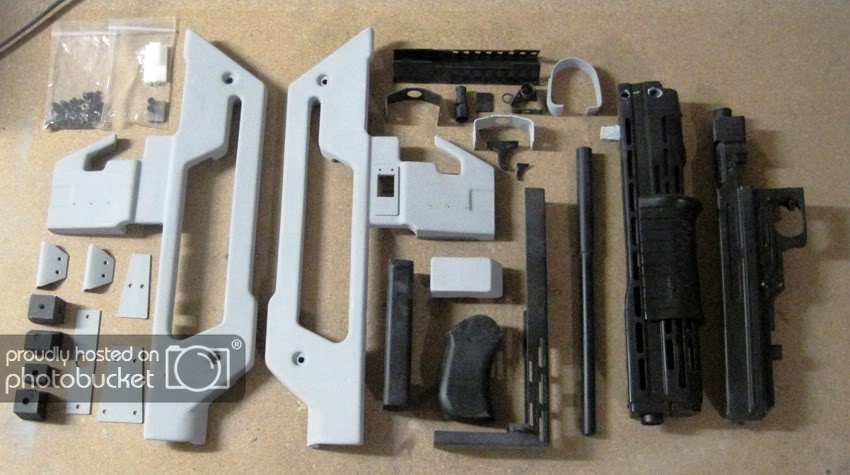 HCG grenade launcher
Resin Thompson
Steel barrel vents
Steel stock
Resin Shrouds
Steel connector plates and screws
Attached the barrel vents to the grenade launcher, the grip and stock to the receiver and replaced the resin barrel with a steel pipe. Attached the stock, nice and long, because I have ling arms.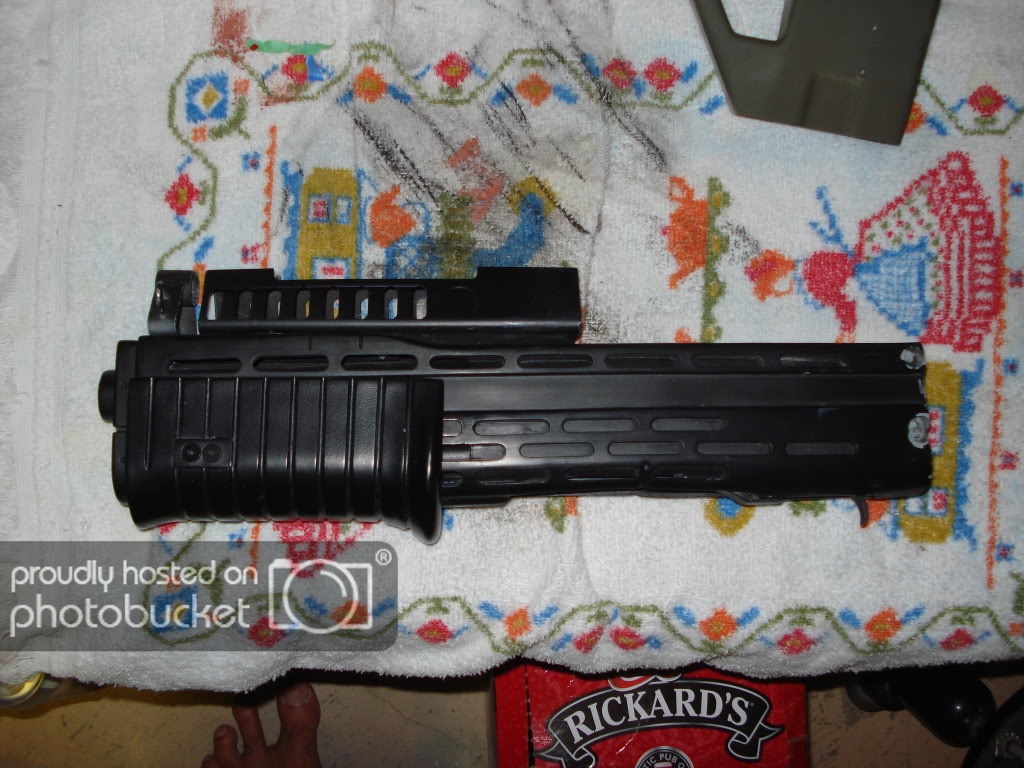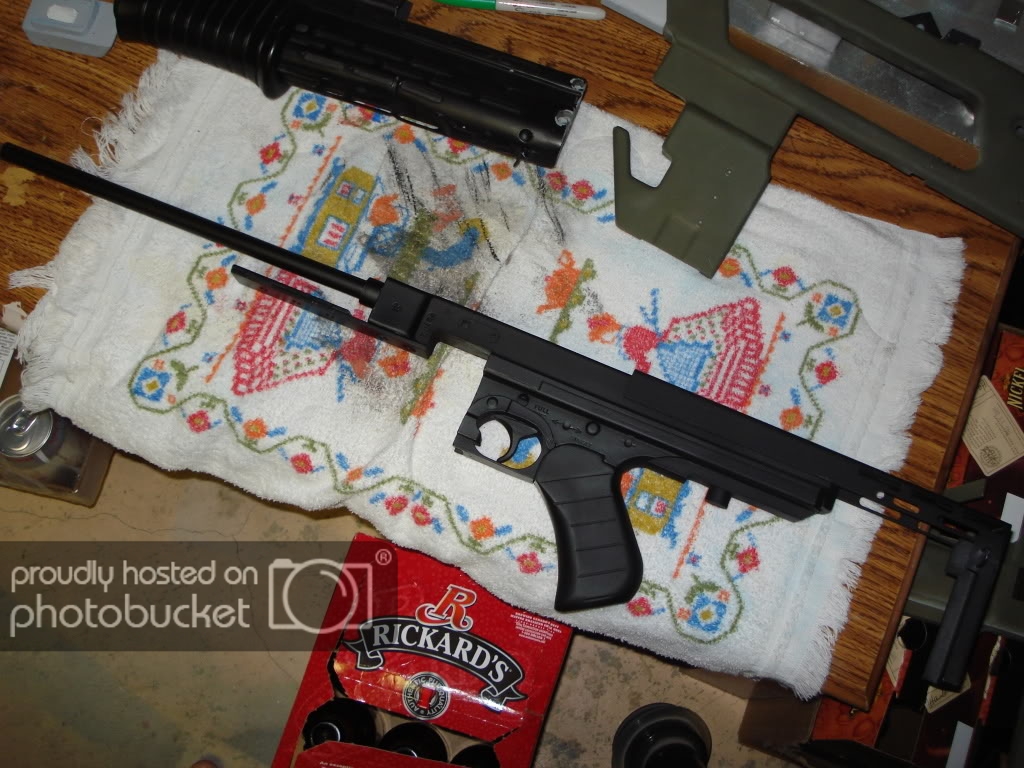 Test fit in the shrouds.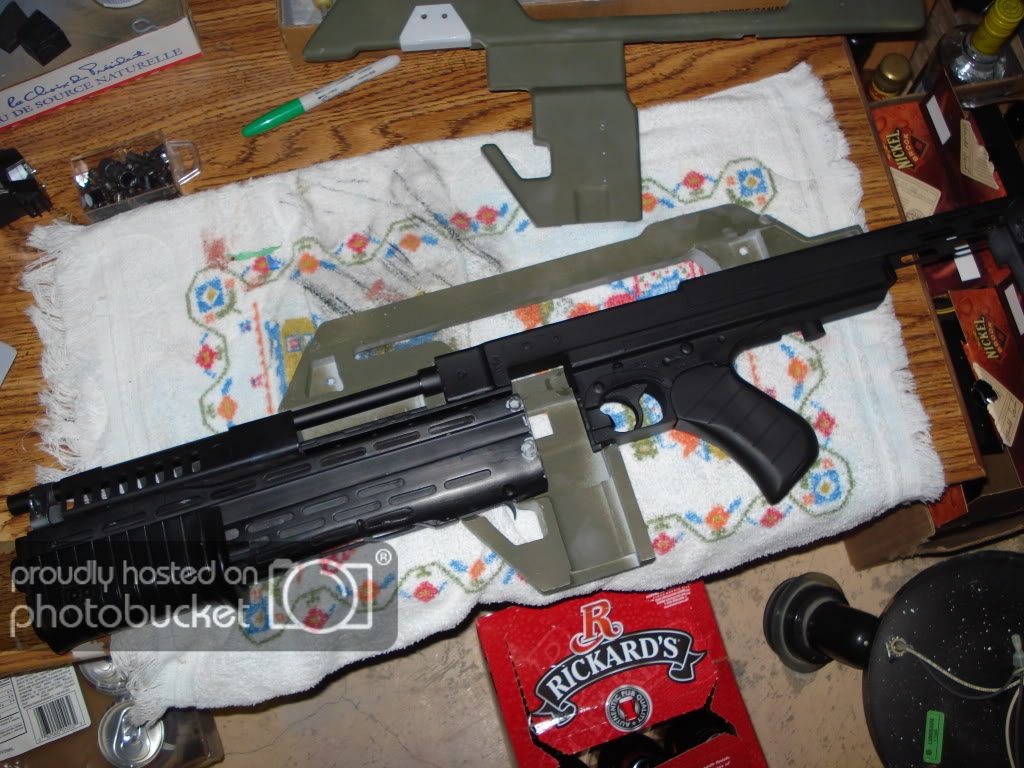 Test fit closed.
Now comes the hard part, attaching it all together solidly. I'm going to use magnets to hold the magazine in, and go with a fake counter for now.
I was hoping to have this ready for the Burlington prop party but my family keeps getting in the way and making me do Dad stuff. I'd like to thank Canadian Tire for their blank looks:lol Comments and suggestions appreciated.
:cheers
Neil.
Last edited by a moderator: