Sr Member
RPF PREMIUM MEMBER
Hi everyone,
Back in February and following my small run of
finished Luke ISYHCANL hilts
, I recieved quite a bit of interest regarding the tri-ring; a few people asking where I bought them from?
**Original hand-made rings:**
I had to explain that the original tri-ring was hand made, and that there didn't appear to be one available on the market that matched it's dimensions accurately (yet!).
I actually included the tri-ring as part of my modelling process when I was working out the dimensions of the Yuma/ISYHCANL prop, and recreated them by hand to the best of my ability, having worked out the length of steel rod required for each bent and straight section of the ring.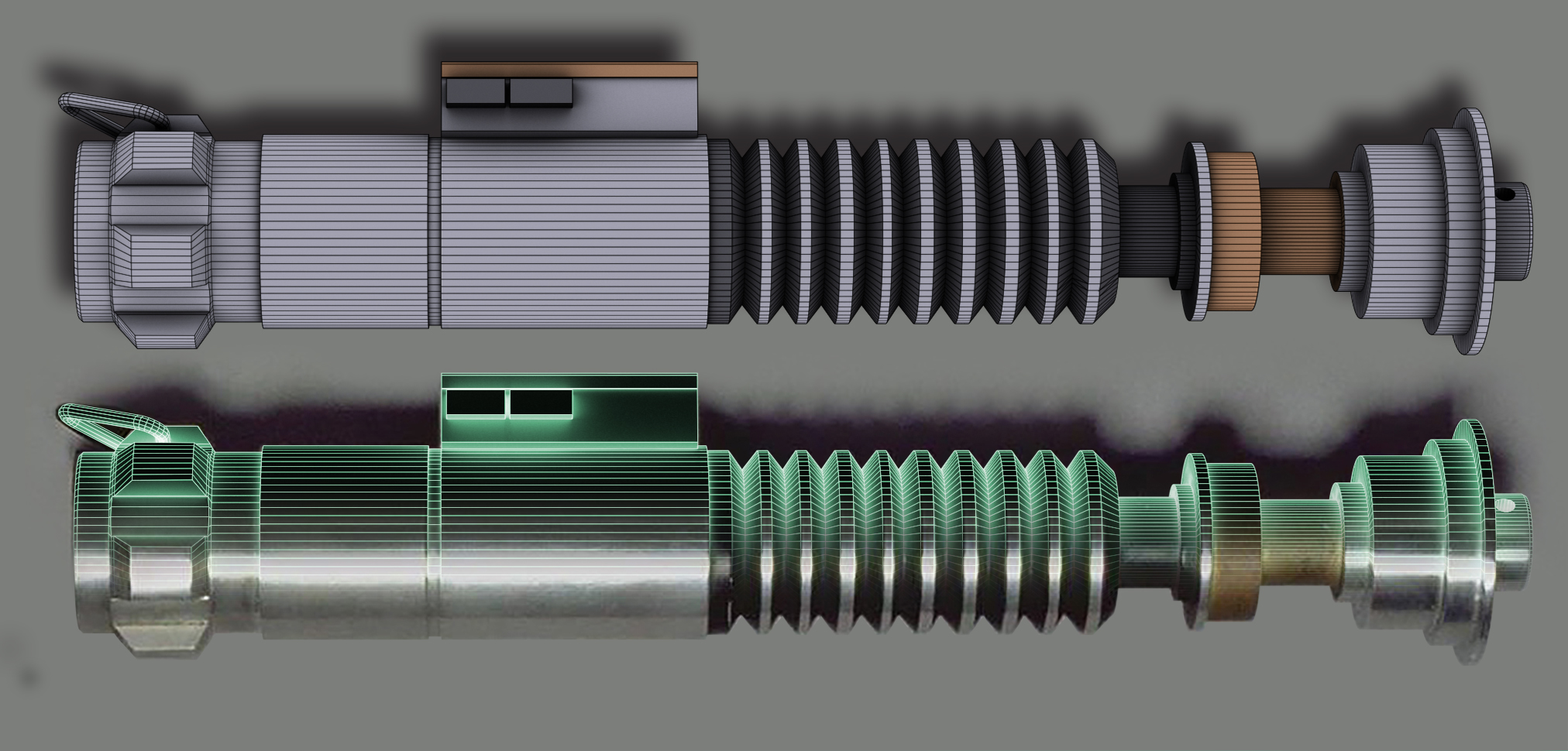 Mine were originally made from stainless steel, which I dulled and discoloured to look more like mild steel (the actual material). This was because I didn't want them to rust uncontrollably over time.
Because they were made by hand, using a vice and pliers, they were particularly difficult to get right. There was also a degree of variation and irregularity to them which was something that bothered me (even though the original itself is slightly irregular).
So, based on the accurate model I'd produced, I decided to design a vice jig to help make them in future:
This was originally intended as an interest thread, in the hope that, if it gained enough support, I could get the jig made and offer the rings for sale on here, as well as providing them in my future runs of Yuma/ISYHCANL/Hero kits.
Well, there was a LOT of interest, and I got the jig made! It's still going strong and making lovely, screen accurate Tri-Rings for anyone who wants one.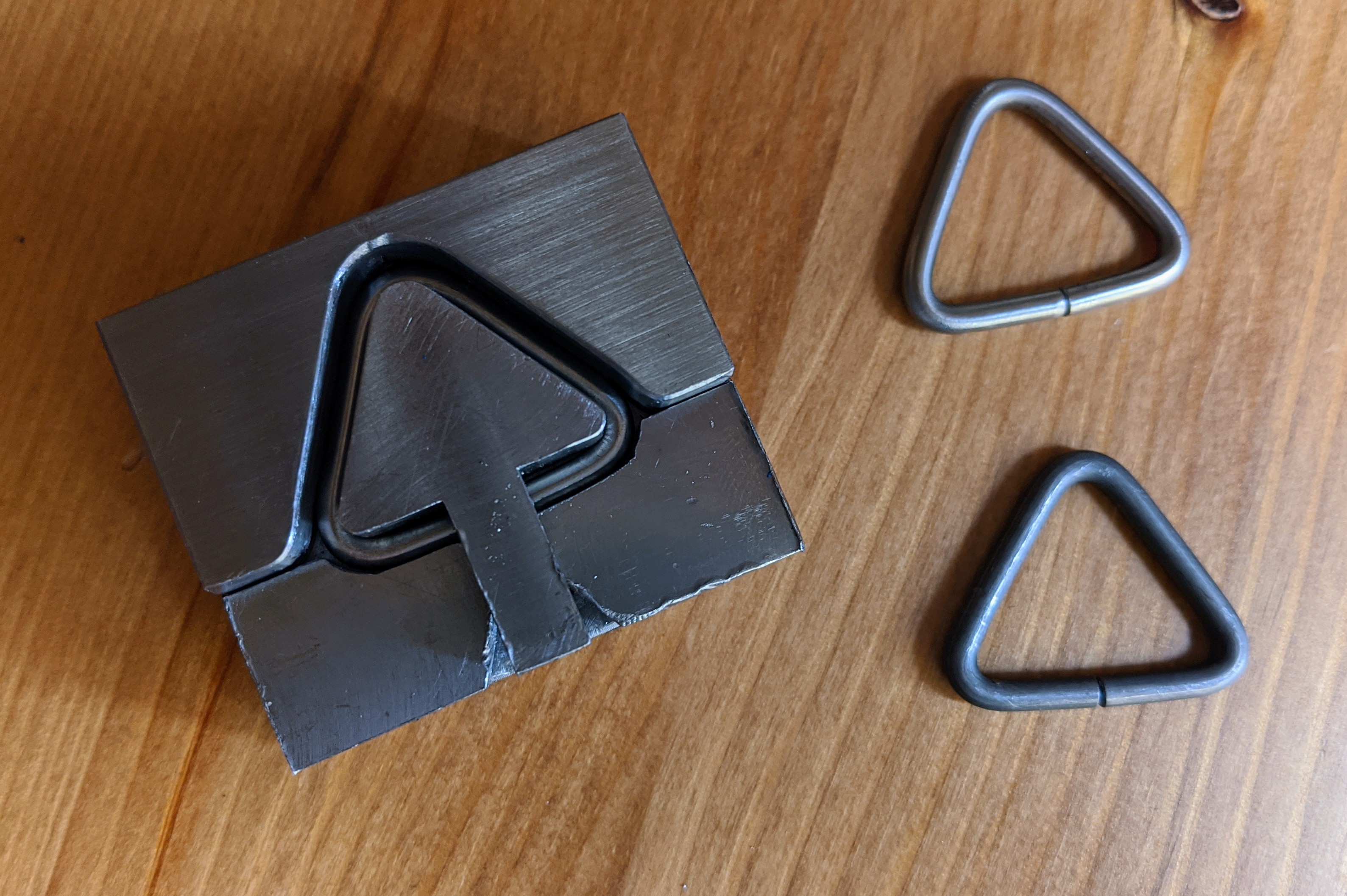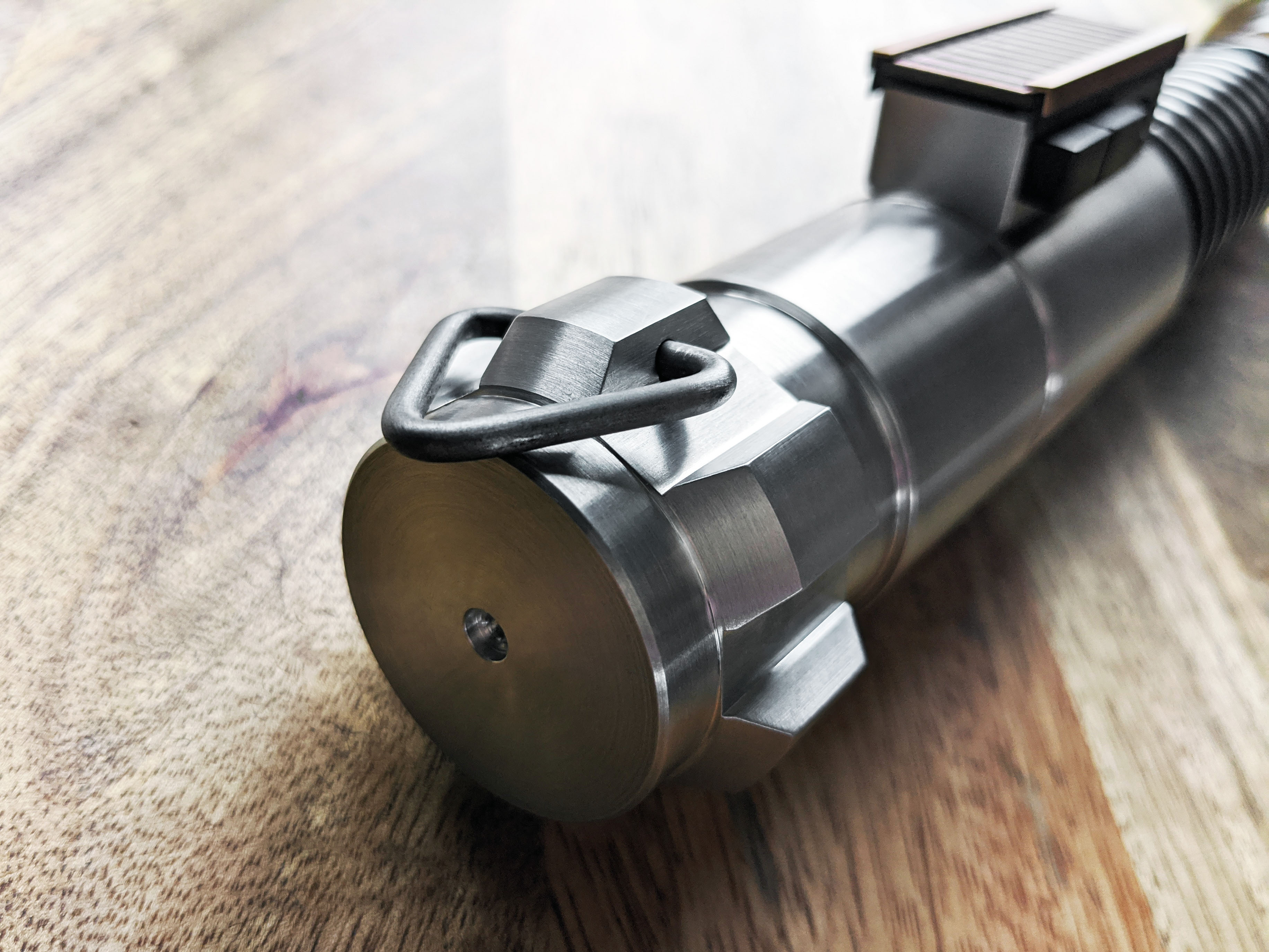 The price for each Tri-Ring is £7 plus postage
(£2 UK Signed for 1st Class / £7 International Tracked and Signed)
They are available in screen accurate Mild Steel (which will rust over time), or Stainless Steel (which will remain shiny and new forever):
If you'd be interested in one of these (or several), please leave a comment or get in touch via PM.

Cheers,

Dave
Last edited: