Master Member
RPF PREMIUM MEMBER
Hello everyone.
Last year I embarked on a personal project to recreate a screen accurate Luke's ROTJ Hero saber, eventually deciding on the ISYHCANL configuration: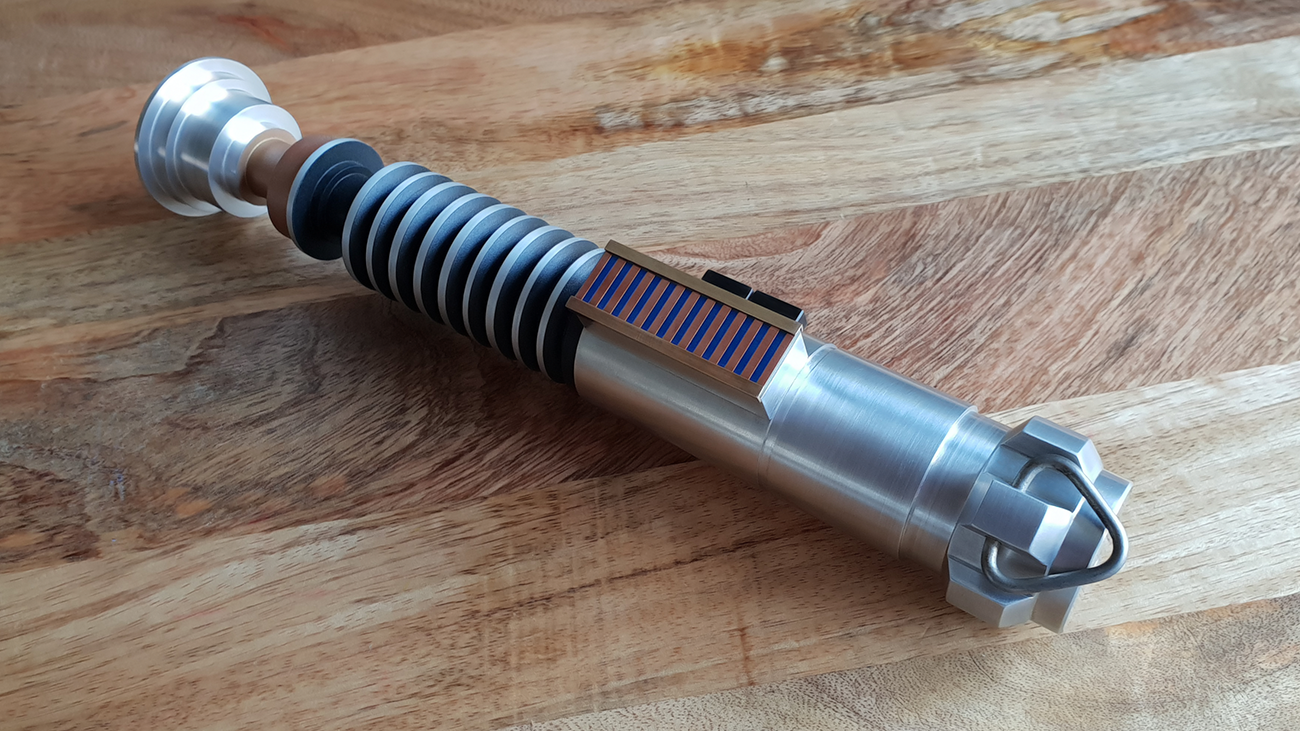 I won't go in to too much detail, as you can see the project thread
here
.
I now find myself deciding on my next project, and whilst I do have a few other ideas brewing, I can't help but think there is so much more I could do with this one, before moving on to something else. The 3D model that has emerged from my investigations over the past year is
incredibly
close to the original prop (as can be seen in the comparison images bellow). It is the result of meticulous cross referencing and endless adjustments against exhibition photos and high resolution scans of OT footage.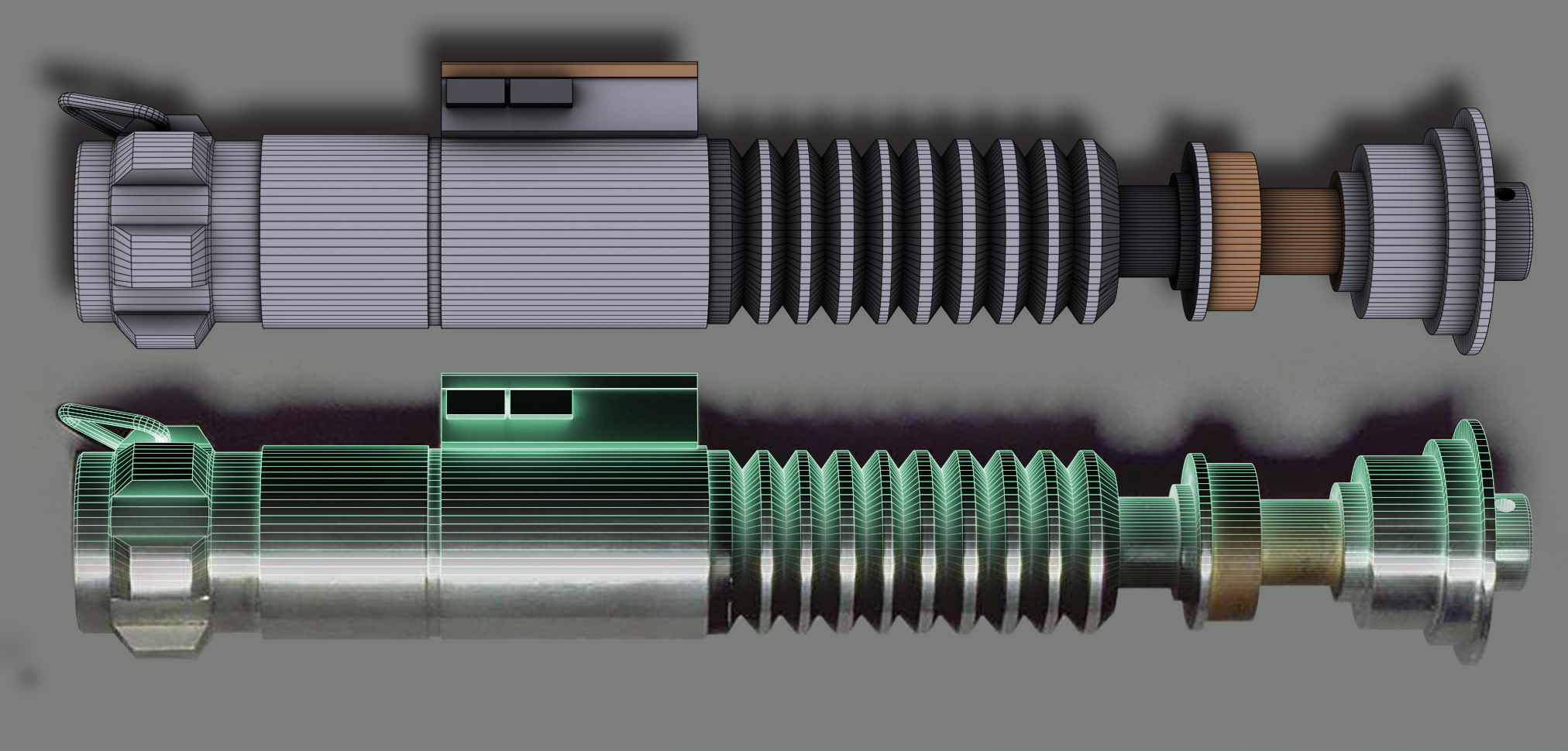 Now that I have a finished screen accurate ISYHCANL, I'd
love
to create the Yuma and Hero to sit along side it using the same screen accurate body!
Early on in the project I was undecided on which version of the prop to do, so I have models of the Yuma, the ISYHCANL, and the "Cave Hero" control boxes all ready to go in to production. I recently updated my Yuma box to better match the latest 4K reference images that have become available.
Here is a 3D render to show everything that I plan to include as part of this kit:
There are a LOT of great options available for creating your own ROTJ Hero, and they all look
fantastic
! Some are incredibly complex, and offer a plethora of different parts for creating FX versions of the hilt. If that's your area of interest, what I'm offering here is probably not for you. I'm offering a solid, piece of aluminium, in keeping with the original prop.
This is a static prop replica
. The body is a single piece weighing just short of
1KG!
If that's your thing, read on!
I have added all drill points to my original model and each version of the control box to reduce the amount of work involved. These are threaded and all necessary fixings are included.
**The kit will now include ALL parts needed to make whichever Yuma version you prefer! (Please see updated price)**

Included:
Solid aluminium Yuma body (Pre-Drilled and tapped for M4 control box screws)
Yuma/ISYHCANL/Hero control boxes (Pre-drilled) with fixings
1 X Control Box Card (I'm in talks with supplier and will be updating with more info on this soon)
2 X 51mm Brass Strips
2 X 51mm styrene T-Strips
1 X Pre-cut/Pre-drilled aluminium plate and screws (For Hero version)
1 X Hand made imitation black button
2 X Transparent acrylic triangles (1 X Red/1 X Green)
2 X 5mm flat top LEDs (1 X Red/1 X Green)
1 X 8-32 UNC set screw (for emitter)
2 X M4 Countersunk screws (For attaching Yuma/ISYHCANL control box)
2 X M4 Mushroom headed screws (For attaching Hero Box)
1 X Stainless steel Tri-Ring
3D printed circuit board reveal card for Hero control box
*As I already had *Some* of the above materials in stock, I have only increased the overall price by £20!*
The
"YUMA"
box: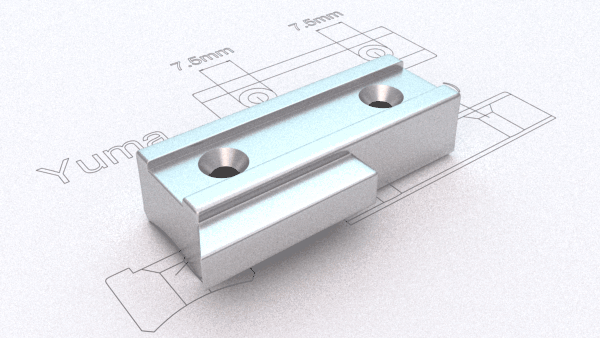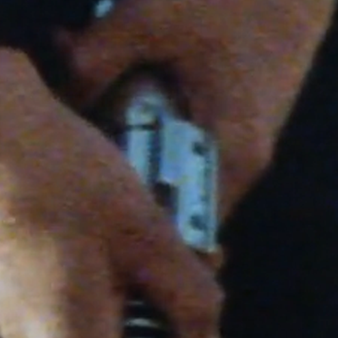 The
"ISYHCANL"
box: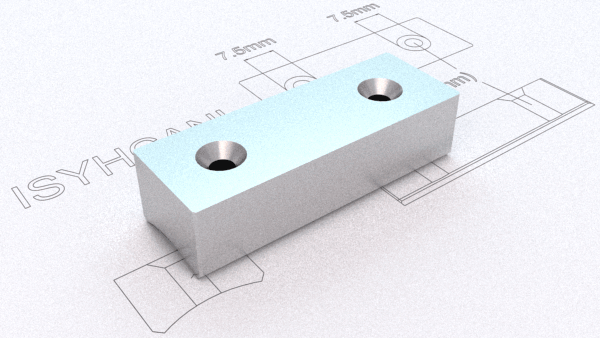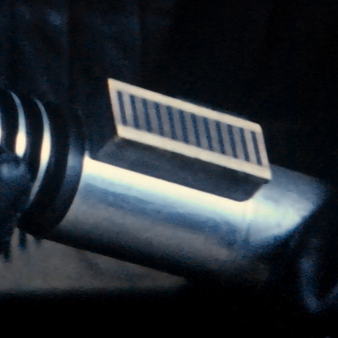 The
"HERO"
box (Updated to include 5mm holes for optional LEDs, and ledges for internal circuitry) :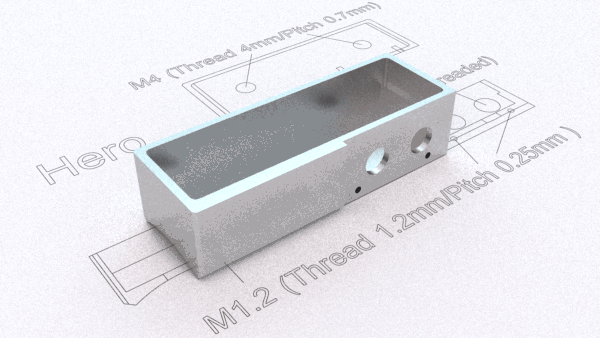 3D Printed Hero Reveal Card:
This is how the various parts of the Hero box assemble:
Because of the sharp internal grooves in the grenade section, additional precision/special tolerances were required when pricing up the machining of these parts. It was a choice between altering the model to work within the limitations of standard tolerances, or pay a little extra for 100% accuracy. I went with the later (obviously).
All parts will have an additional surface smoothing operation applied to decrease surface roughness (Ra) down to 1.6μm (63μin).
Here are some images of the parts from my previous project as they arrived/straight out of the box: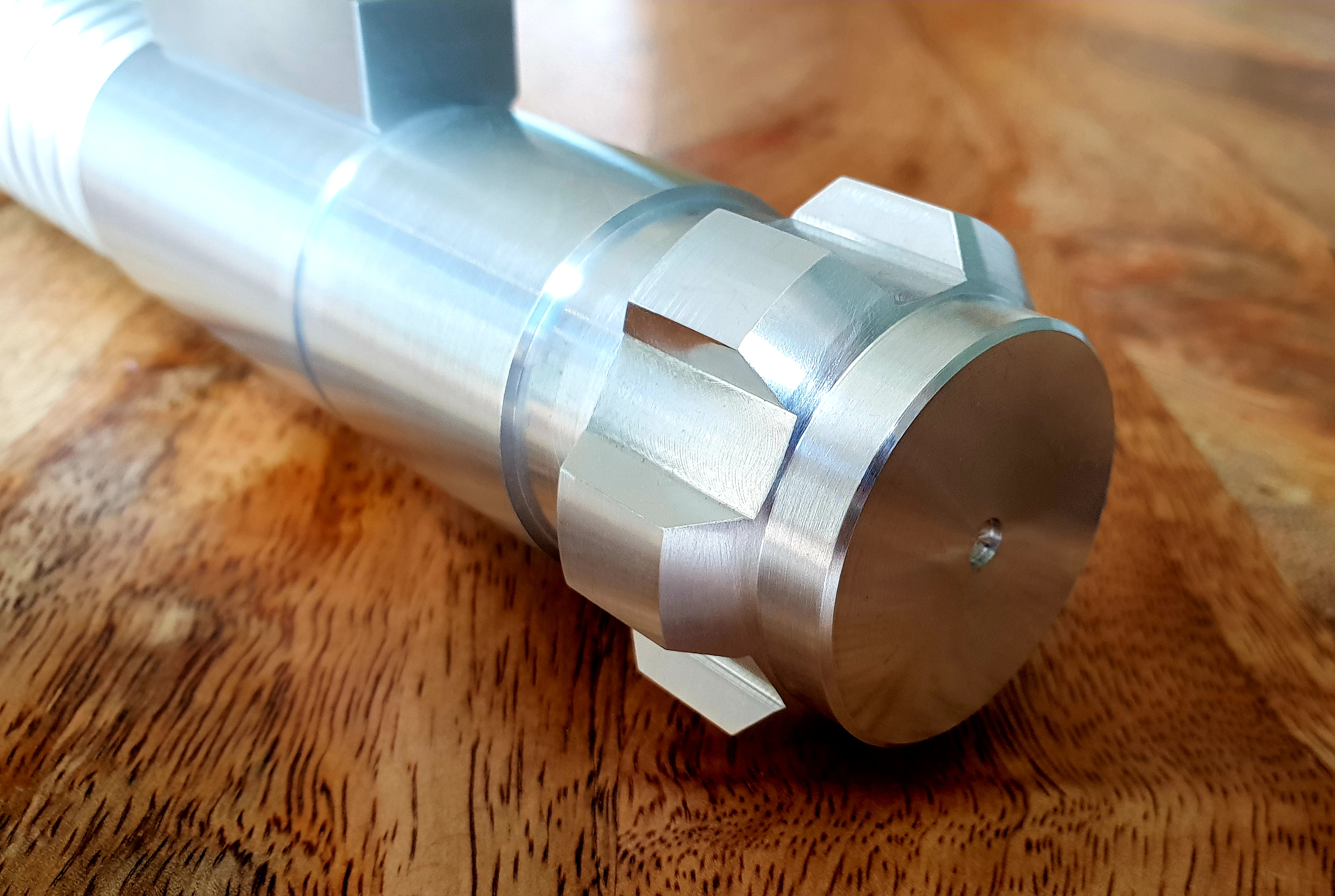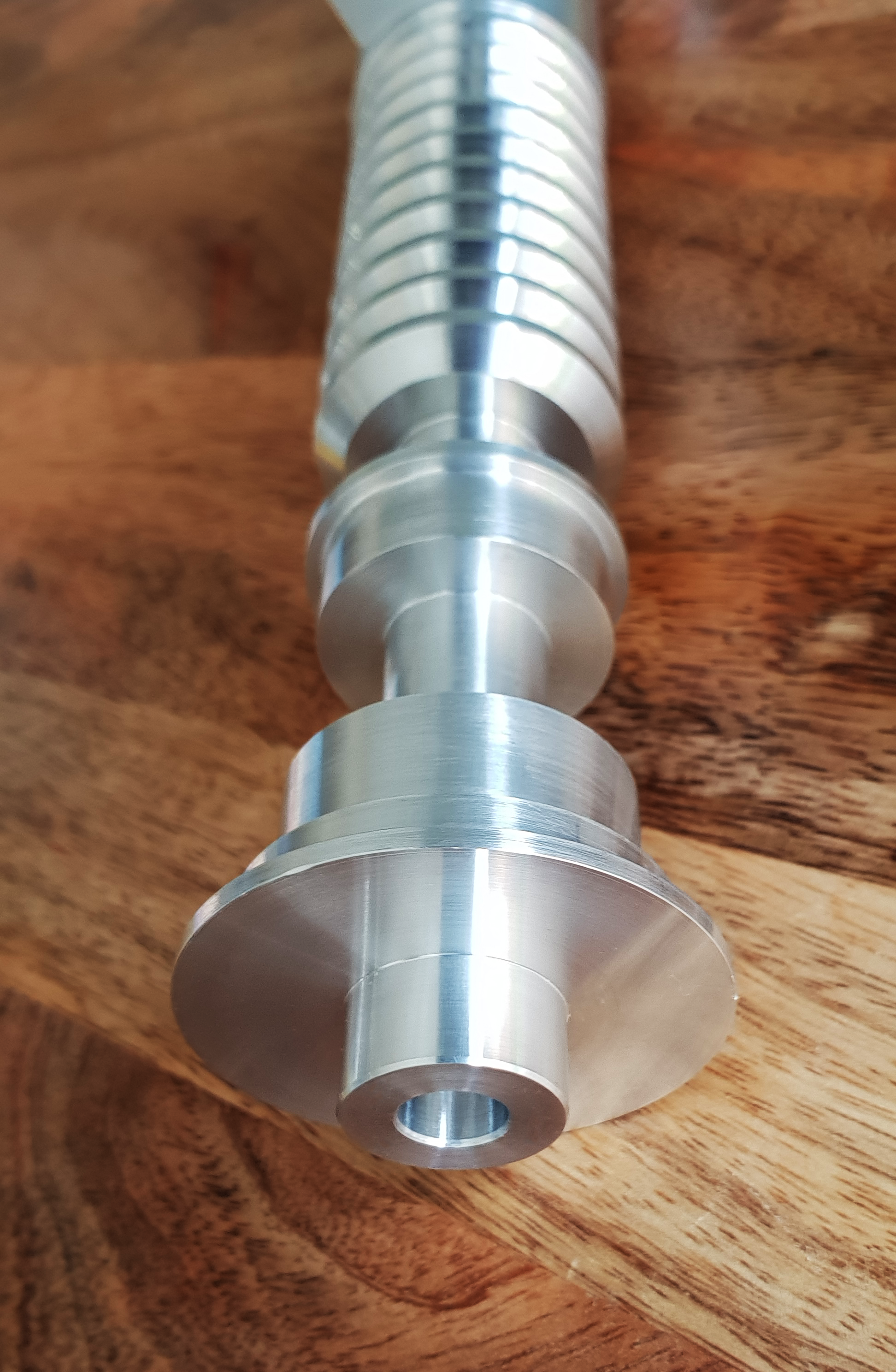 And a few images of one of the finished hilts in the I.S.Y.H.C.A.N.L ("I see you have constructed a new Lightsaber.") configuration: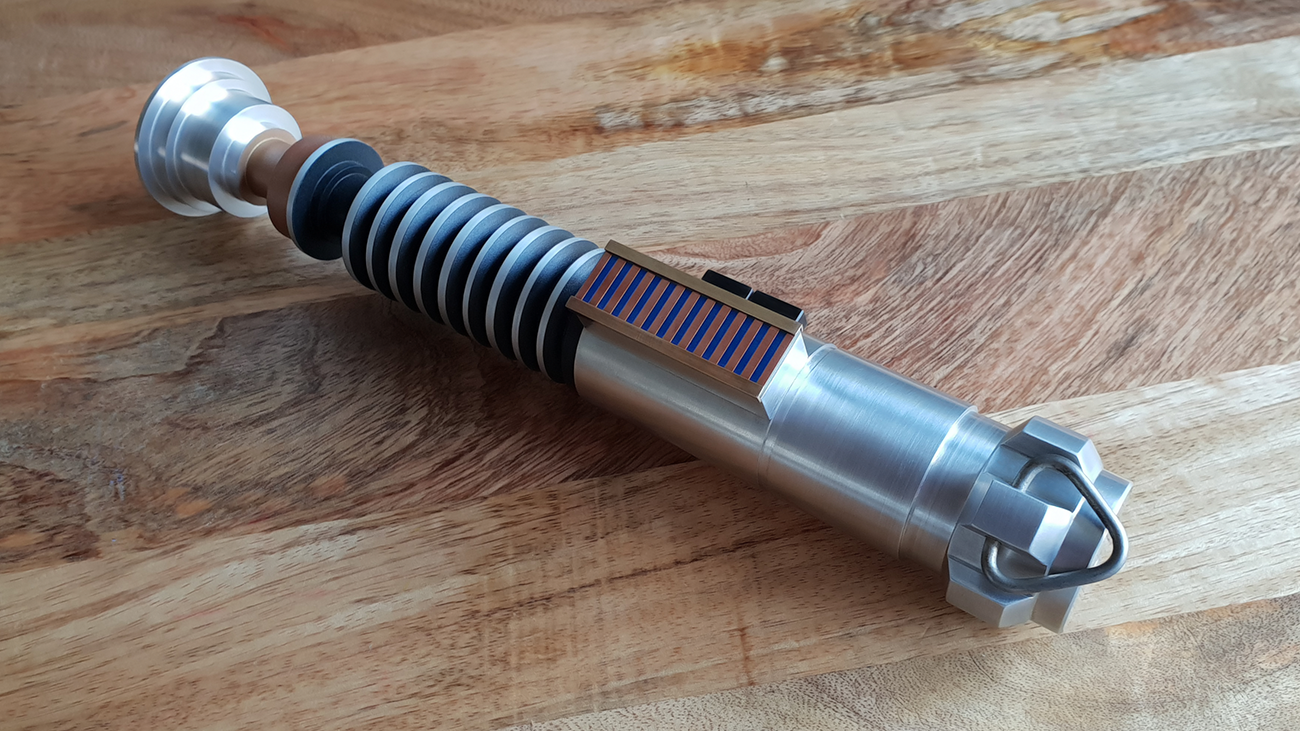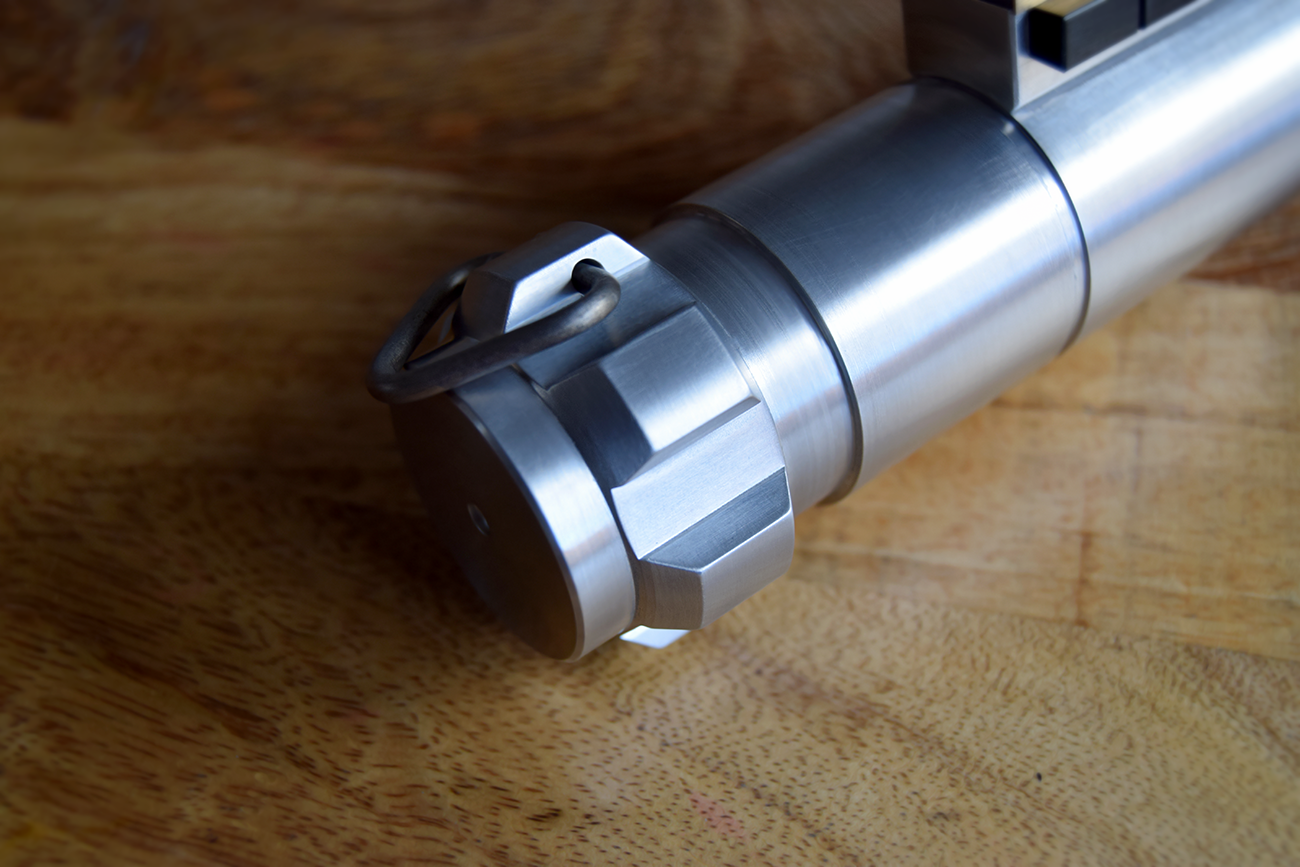 Here are a few images of the kind of standard you can expect from the additional parts that will be supplied with this kit: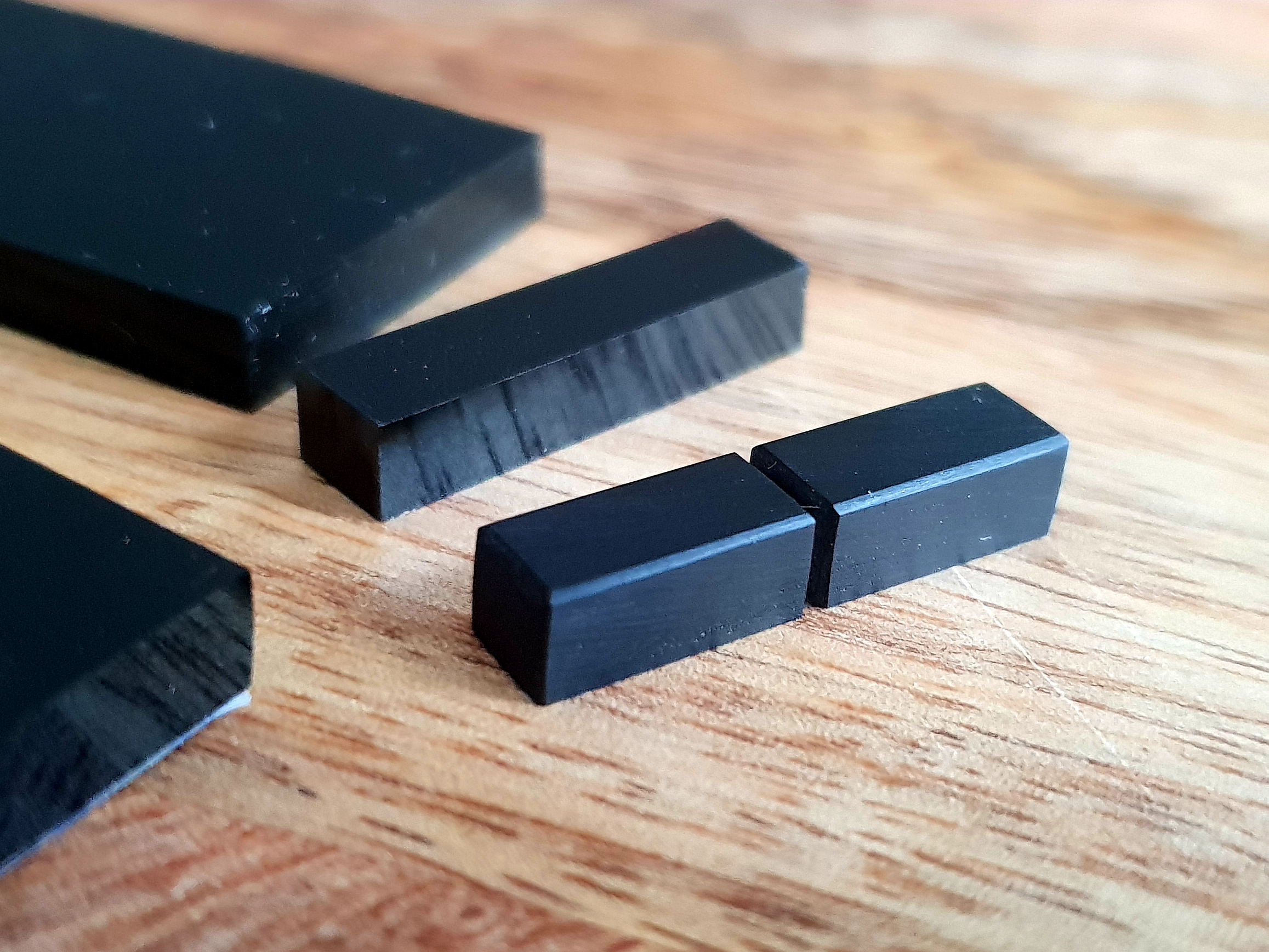 I have had the new aluminium parts approved for production, and I've received quotes for various quantities. As with my previous project,
this isn't a money making venture
. It's about getting enough people interested to bring the cost of each kit down to a reasonable price. For that reason, we'll need at least 25 people to sign up. The cost of having a single kit produced is out of the question, but with enough interest, we can get these made and embark on what should be a great saber project!
If you have any questions, feel free to drop me a PM
May the force be with you!
Dave
Last edited: