Sr Member
RPF PREMIUM MEMBER
I've decided to start a thread about the project I'm working on:
Accurate (unidealised) Luke's ROTJ Hero saber.
I've been commenting on a variety of other people's threads regarding the project, mainly because I didn't want to spam the forum with multiple threads on the same subject...
Equally though, I don't want to encroach on other people's threads with posts about my own project. Wasn't sure what the best approach would be?
With a thread of my own though, I can post regular updates on how the project is going, as often as I like, without worrying about spamming other people's.
I started this project knowing full well that I wasn't the first to embark on a ROTJ Hero saber; nor would I be the last!
I'm thoroughly enjoying seeing other people's finished builds as well as the progress that others are making with their ongoing projects. Hopefully people will get some enjoyment out of following mine too
Project description:
The aim of this project is to create an exact (or as close as possible) replica of the ROTJ "Hero" saber prop, as seen in the ISYHCANL and Cave scene pick up shots.
It will be a static, solid piece for display only. This is a personal project, but I do intend on building 5 in total, with a view to recouping some of the costs later on. **This isn't a production run though**. Depending on how it turns out, and people's interest, I might decide to do more further down the line.
Progress so far:
I've modelled what I believe to be a fairly accurate 3D model of the original prop based on a variety of photo references. I'll go into greater detail on the process in a later post.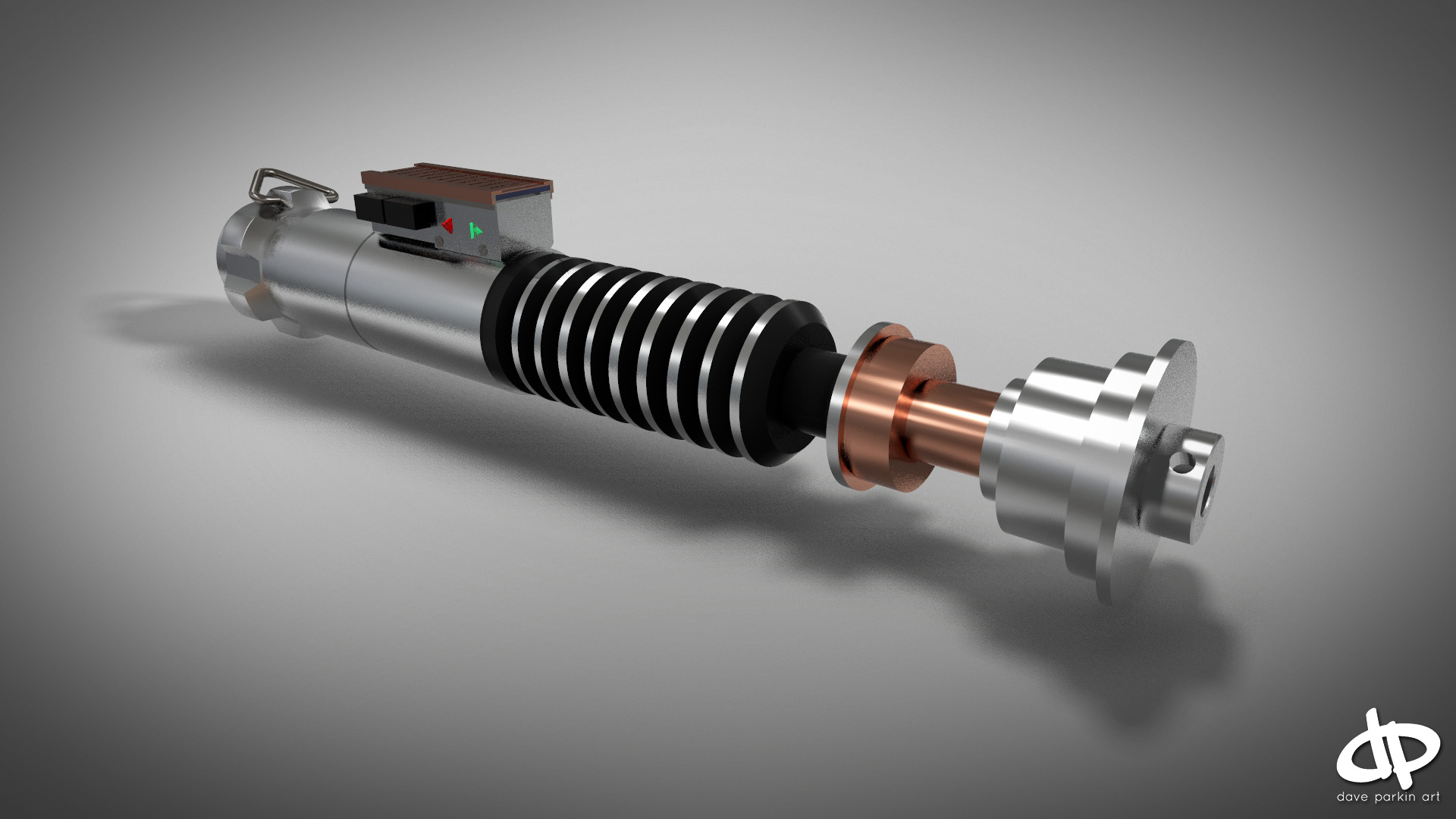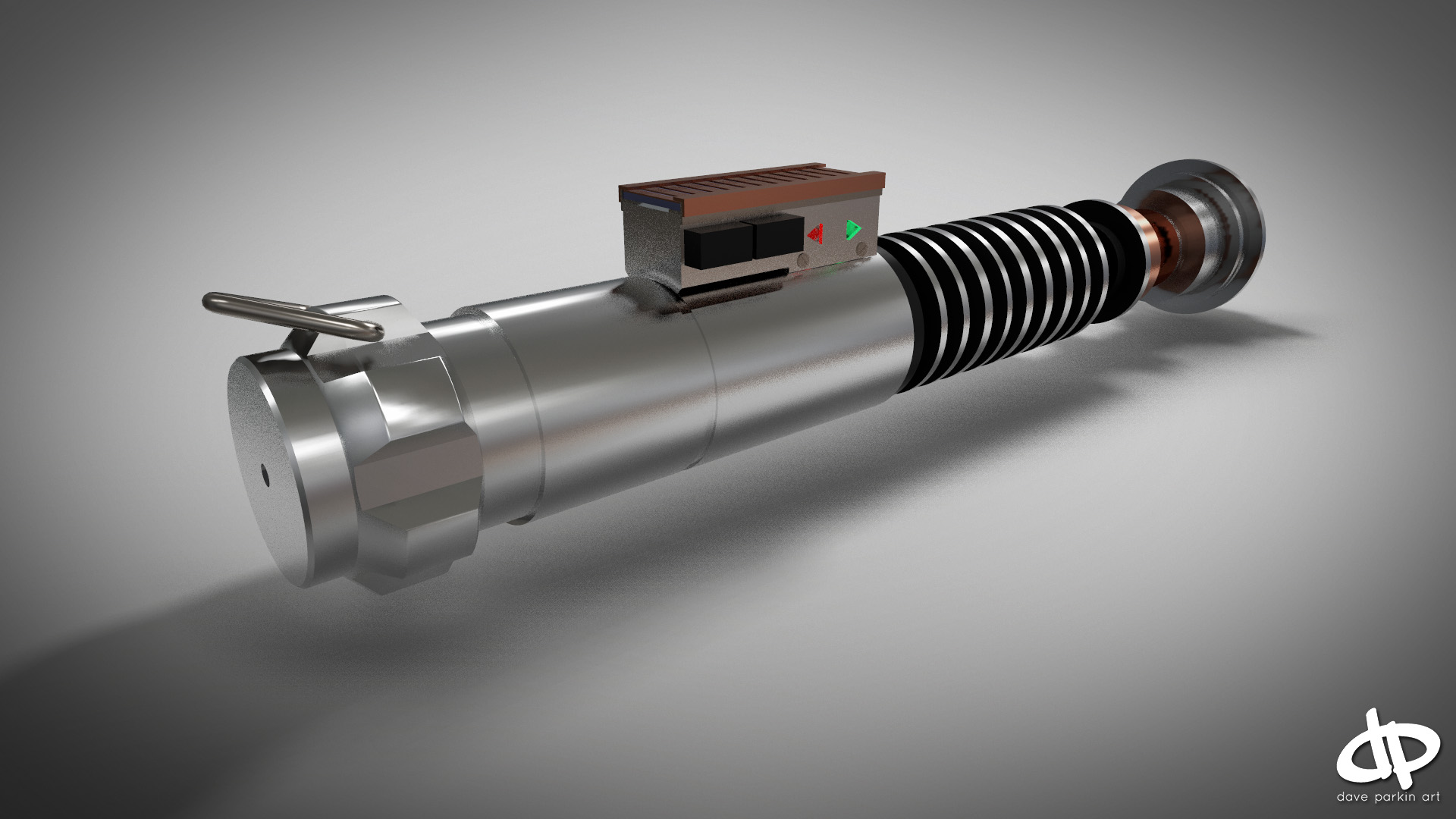 I'm currently in the process of double checking my model against more detailed, close up images. Really enjoying this part. It's very satisfying tracking down areas that need fixing and gradually whittling away, until you know it's absolutely perfect. This is ongoing, but it's drawing to a close. Just a few more angles/areas I'd like to check and improve before committing to having the main body machined.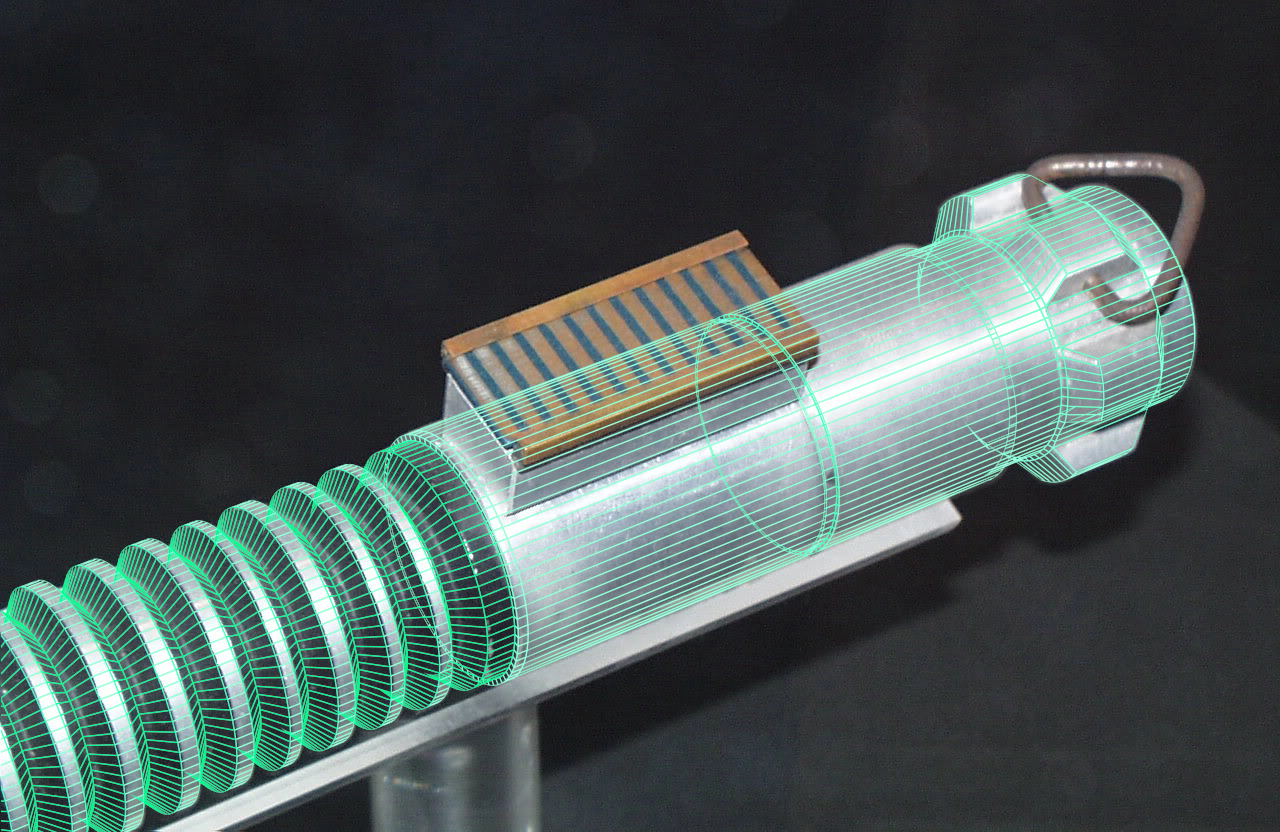 On top of this I've been researching/sourcing materials for the various other bits and pieces I'm going to need. Much of this has either arrived or is on its way. There's a fair bit of work to do experimenting with all this. Particularly the control box.
I'm hoping to post fairly regular updates as the project progresses (which is why I chose to create my own thread). It's become something of an obsession now, and I cant wait to get the ball rolling on the physical build!
Last edited: