Active Member
RPF PREMIUM MEMBER
Hey RPF,
This year I decided to have a go at building the sort of stuff I've always wanted to own and I thought I'd share it with you guys to see what you thought. Firstly here's a family photo of everything I've found / built this year. Loads of vintage parts (i've been very lucky to find some great bargains), a big ole box that I designed / painted and a couple of bits for your viewing pleasure, not everything is finished and this is my first go at doing any of this so I apologise if it's not up to the RPF's usual high standards.
Here's my box. The idea behind it is my answer to the question "Where does Luke keep his stuff when he's in his X-Wing?" It's based on a British military case from the 80's which I thought looked the part. It's got a "storage maintenance port" on the left side and a couple of stickers I drew and a blaster hole on the right hand side. This was my first go at weathering anything so there's definitely things I would improve if I were doing it again, but all in all the outside looks pretty good in my opinion.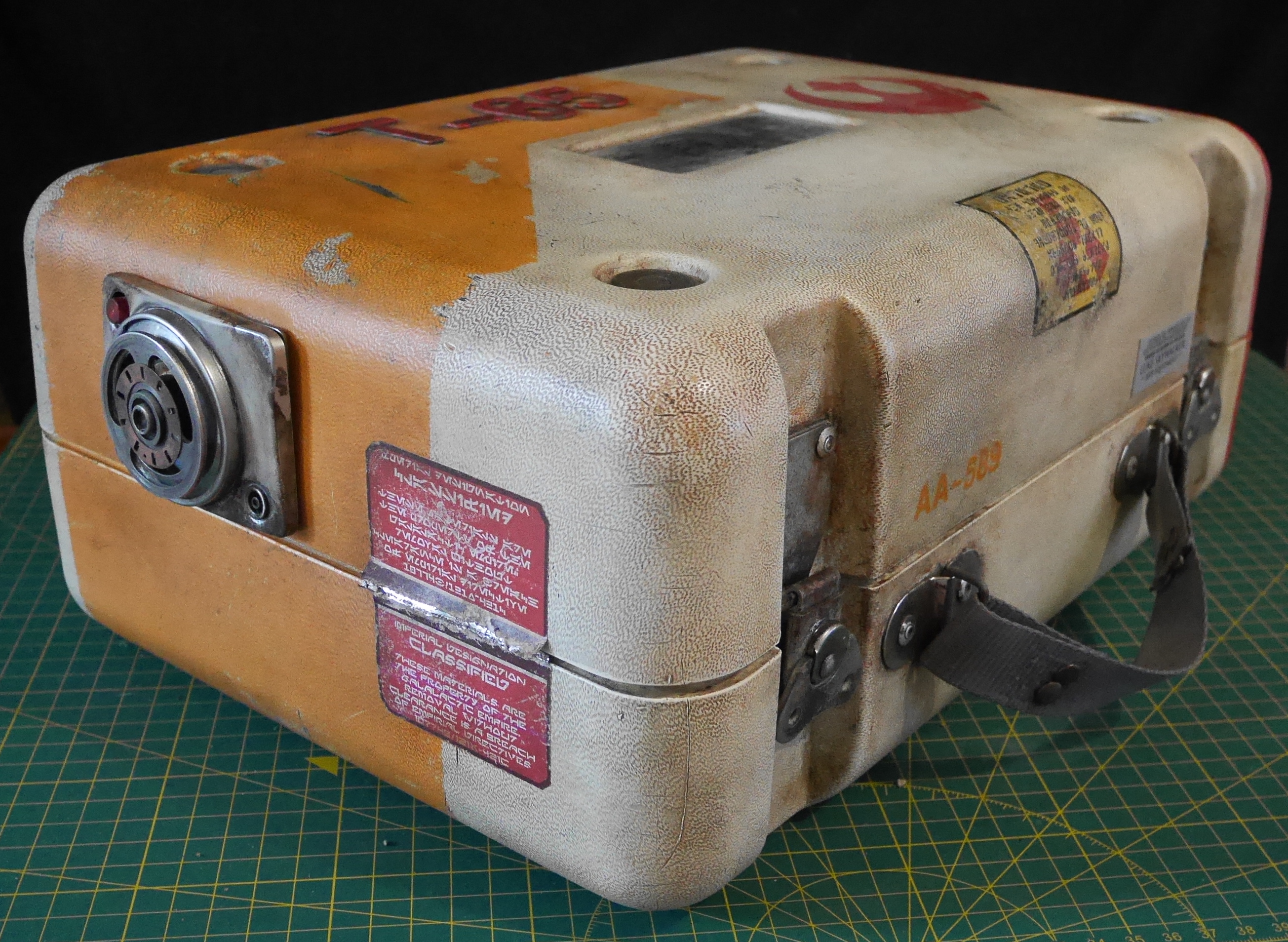 A closer shot of the maintenance port (below)
The outer facia is remove-able to show these internal maintenance port parts (a magnet has come off that I need to reattach and haven't gotten round to on the bottom left).
The interior of the box isn't quite finished yet and I need to touch up a couple of bits on the outside, so I'm saving the finished product for a reveal in the near future.
I'll show some more detailed photos of the other bits I've been working on this year later if anyone's interested. Thanks for looking!
Edit: I've uploaded photos of the interior on page two for anyone who's interested. Check them out
here
Last edited: