After a few years of hunting down parts I've finally finished my build of Luke's macrobinoculars. They're as close to screen accurate as I could get, considering a few parts couldn't be found. I had to build the viewer hood mounting box out of sintra and styrene as I couldn't get my hands on the vintage part, although I was able to track down a vintage viewer hood. This is the one build that took the longest, but was also the most satisfying watching it all come together bit by bit. My graflex lightsaber build wasn't nearly as satisfying as that was mostly several years of hunting around the local area to turn up a vintage graflex then slapping on the grips and calc bubbles and it was over.
Also a big thanks to Trooper for supplying the lenses and mystery box.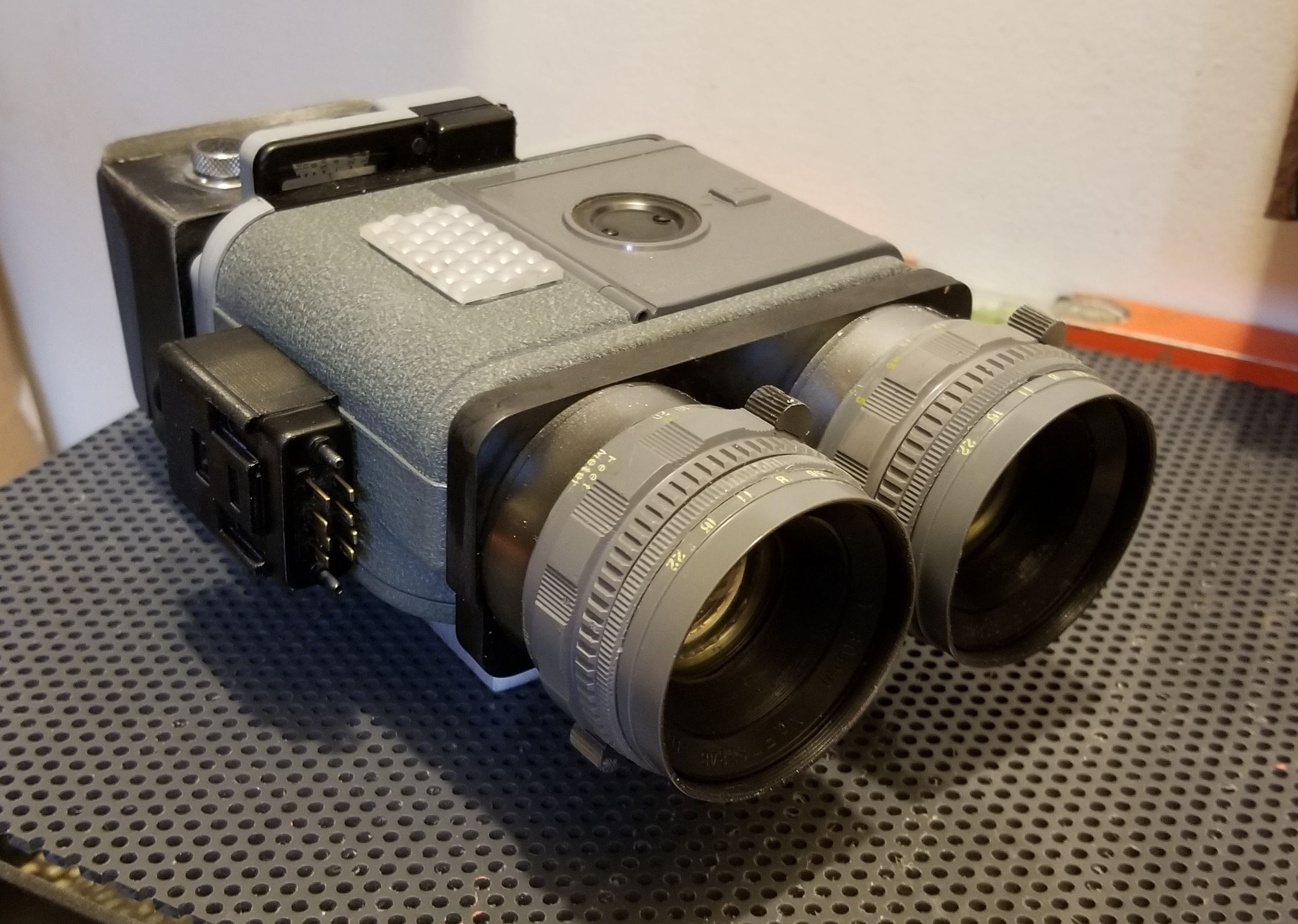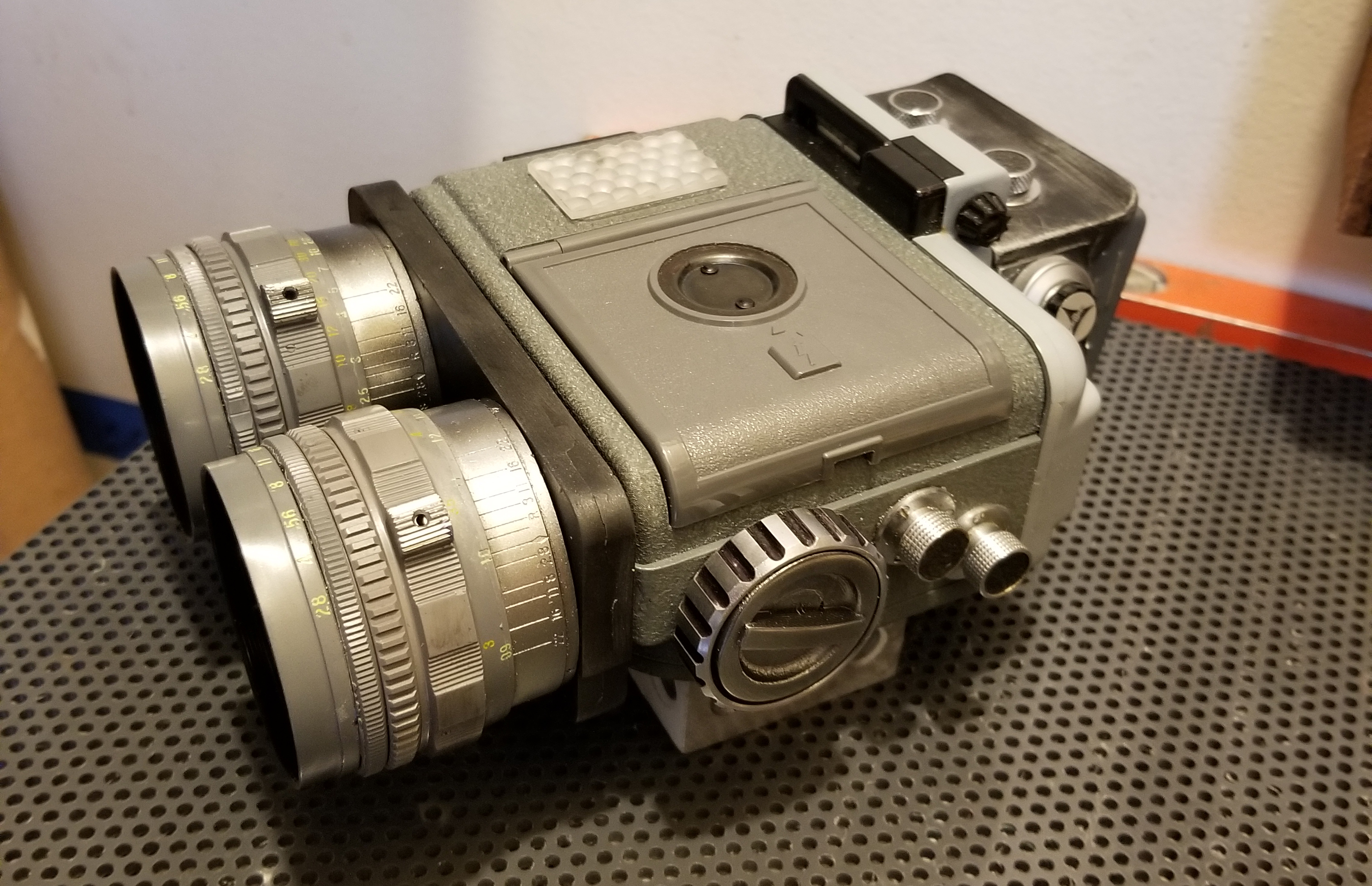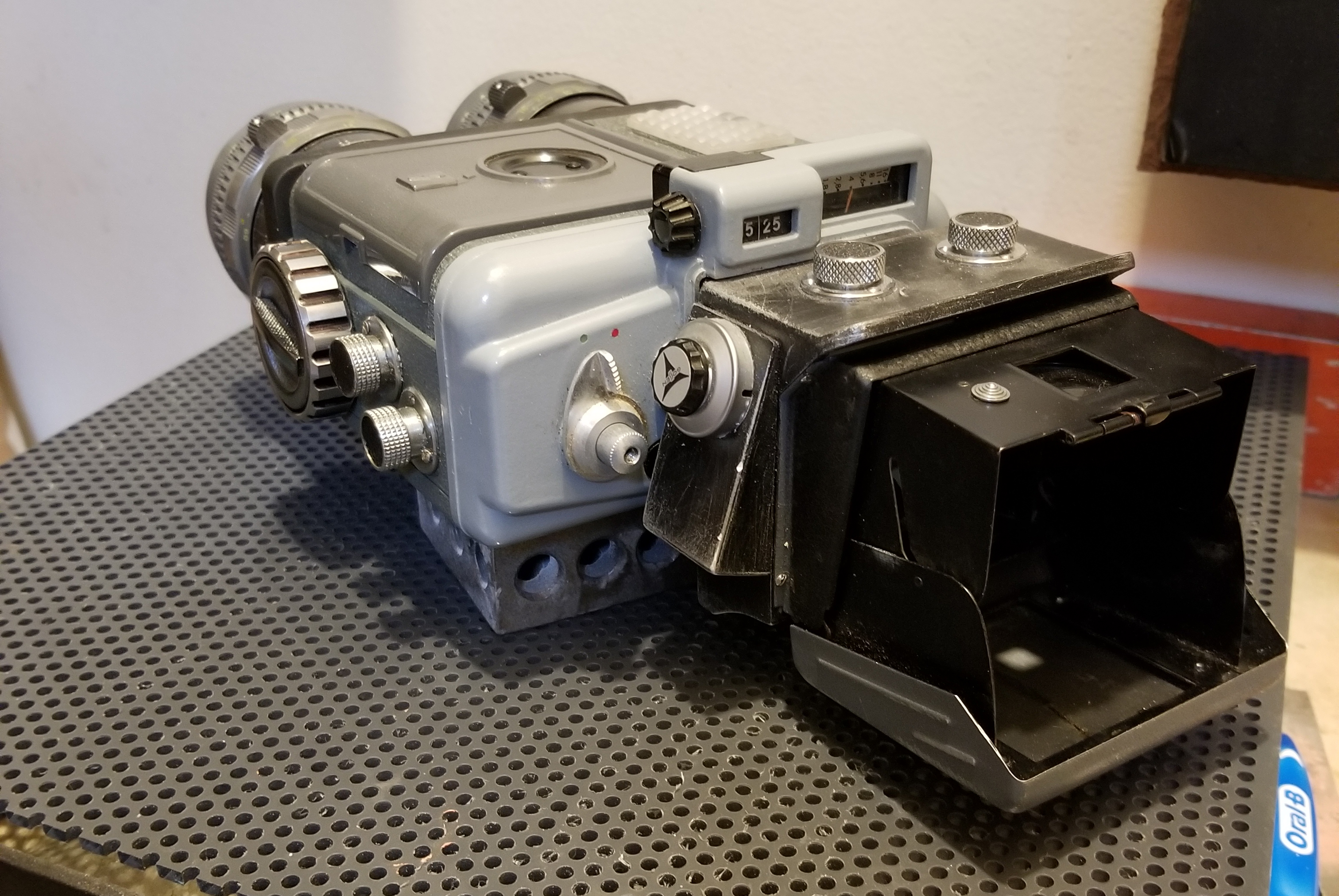 The irony here is that I set out to make one set of macrobinoculars and wound up building three pairs.