Is it a costume or a prop?
I went with prop.
I was in the leather store and found a "buckle blank" (two sizes, actually) and the larger one lends itself to conversion into a "Luke" belt. Probably worn by others, and good for a rebel fleet trooper as well, so it'll get some use. Or I'll sell it off.
First, I hack sawed the corners off:
Then I buffed down the cuts to my guide lines with the Beartex wheel on the bench grinder. These are great if you work with metal. They polish and remove metal slowly in the same step. I also ran around the perimeter to clean up the sharp edges and also used it to "ease" the corners with a slight radius.
Next I needed to deal with the crude grind marks from weld cleanup. I tried scotchbrite at first but that wasn't doing it.
Then I went to 60 grit to try and even up the surface, but that's wasn't working either. This thing is zinc plated after welding, so I needed to get the zinc off before it would even out. So I bead blasted it to remove the zinc.
Now I can scotchbrite to get the scratch pattern, after one of many acetone washes.
Still not perfect but that's all my time for today. Washed it again with acetone and gave it a quick coat of clear matte. I'll get back to it tomorrow.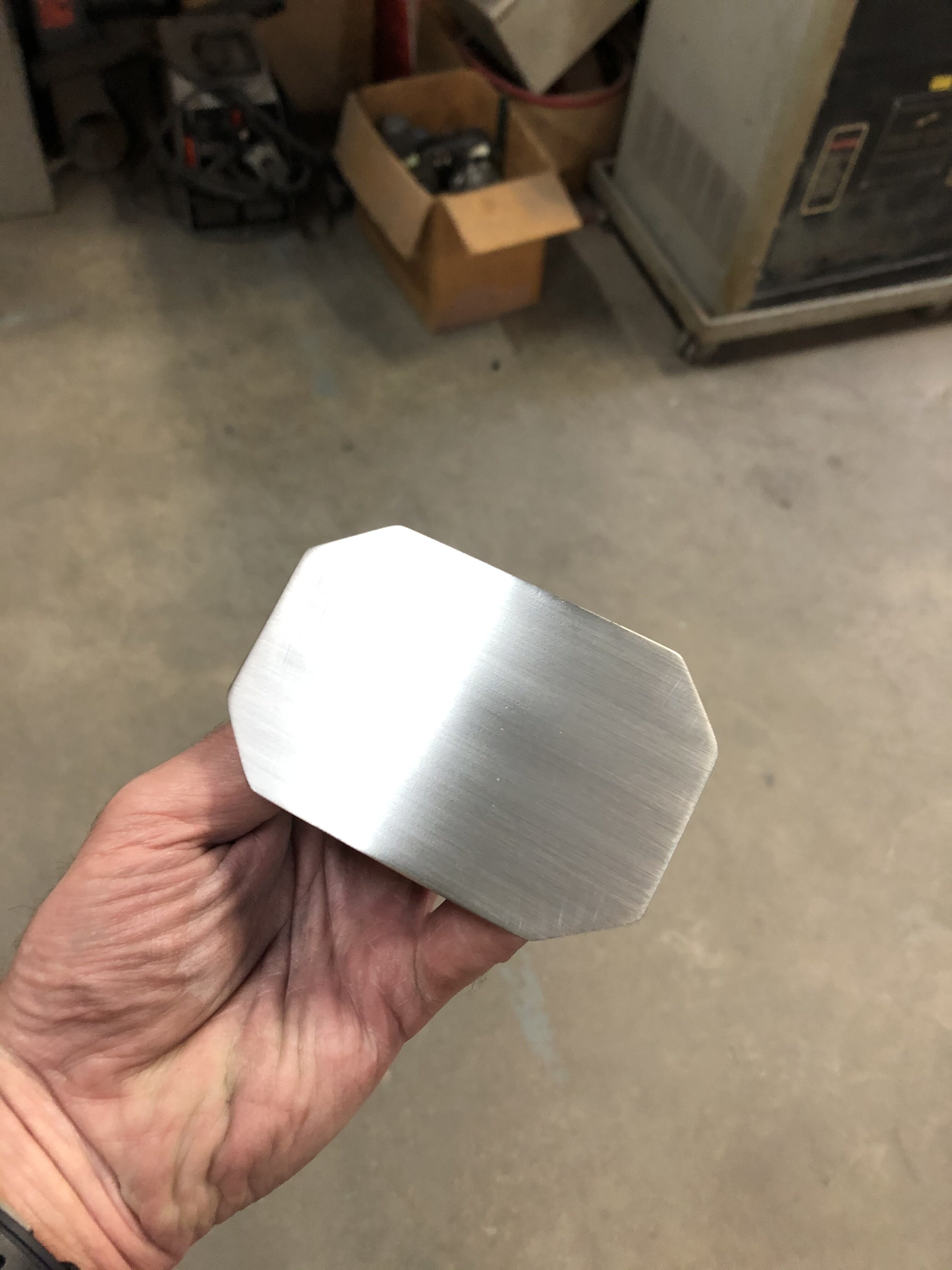 I'll grab some 2" leather and should be able to finish by the end of the week. I'm going to do this one "British tan" since even the light brown comes out dark brown.