Back in May 2011 my friend Jessica and I decided to make some Poltergust 3000 backpacks from the Luigi's Mansion video game. If you're unfamiliar with this, long story short - Luigi sucks up ghosts into a red vacuum cleaner that he wears on his back (a la Ghostbusters).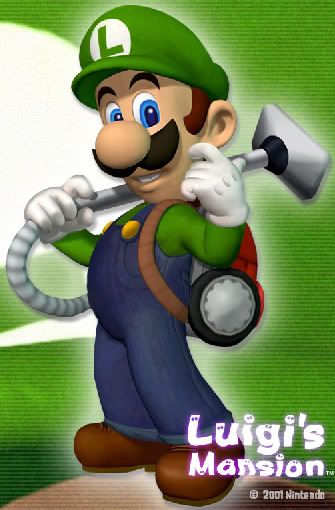 A couple of days ago, I was asked by Bizarro Lois here on the forums for some close up shots. So I thought "maybe some other people might be interested?" so here I am, posting a thread for it.
What we started with as the base for our Poltergusts is a
Eureka Rally 2 canister vacuum
I'm very sorry - but we didn't take any progress pictures during the build. It only took us a couple of hours to finish two of them. Basically all we did was dismantled the vacuums, painted all the yellow bits red, dremeled out the slots for the backpack straps and put it all back together.
This is the final result:
We originally painted the entire wheel white, but the rubber on the tires reacted strange to the spray paint - it never cured so whatever touched them got smears of white paint. We eventually removed the paint on the rubber with rubbing alcohol.
Since it's what we know (being Ghostbusters) we used ALICE shoulder straps.
We simply used a dremel with a cutting wheel to cut slots into the plastic of the vacuum and fed the straps through:
And finally we decided to add a little personal touch with some vinyl decals bought off eBay:
And then we wore them around Comicpalooza for several hours on Friday. They are actually amazingly light considering we didn't remove any of the internal components of the vacuum.
So what do you think, sirs?