Hey all, back again. Sometimes it feels like I'm using the forum as a backup drive of all my WIP pics, but then I realize the RPF is exactly why I started taking WIP pics in the first place.
ANYWAY, Faramir. We're gonna start with sewing the shirt; considering the number of layers, I don't want to start the more recognizable cuirass/breastplate, only to find it only fits by itself.
Credit to AlleyCatScratch's and Gryphonsmith's collection of Faramir details. His shirt appears to be light linen or muslin, and considering that it's quilted, the lighter the better. Notice on the sleeves, however, only the outer layer has quilting; the lining is smooth.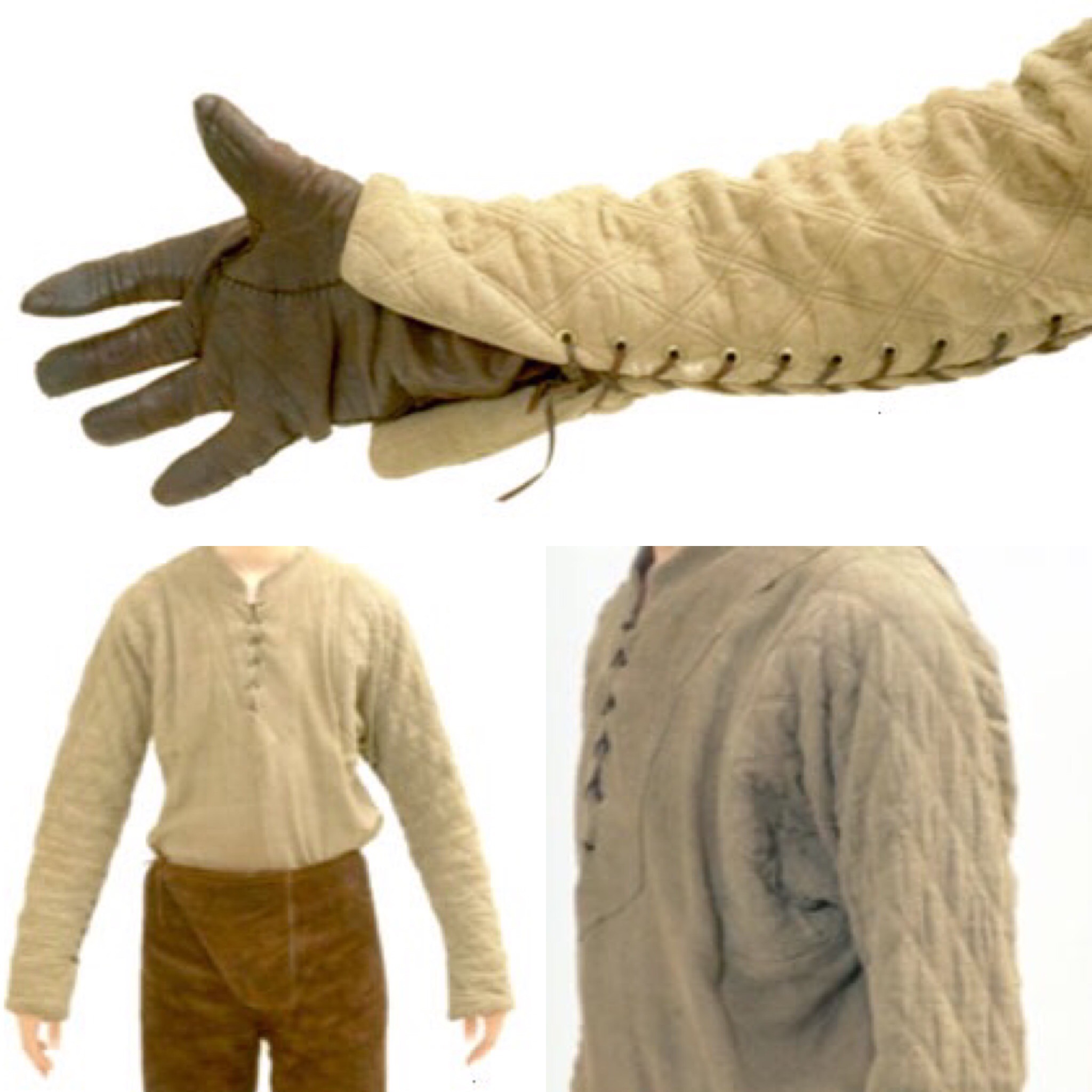 That meant I put 4 layers in the sleeves: 2 that are quilted with thin cotton batting in between, and a 4th layer for lining.
The sleeve shape looks funky, I know, but I'm eyeballing it here. Instead of a classic angle, Faramir's shirt appears to be a "T" shape, I imagine to facilitate archery and similar sweeping arm movement. Also, because you're quilting it, CUT IT BIG. You don't know how warped the shape will get after you've run dozens of stitch lines through it.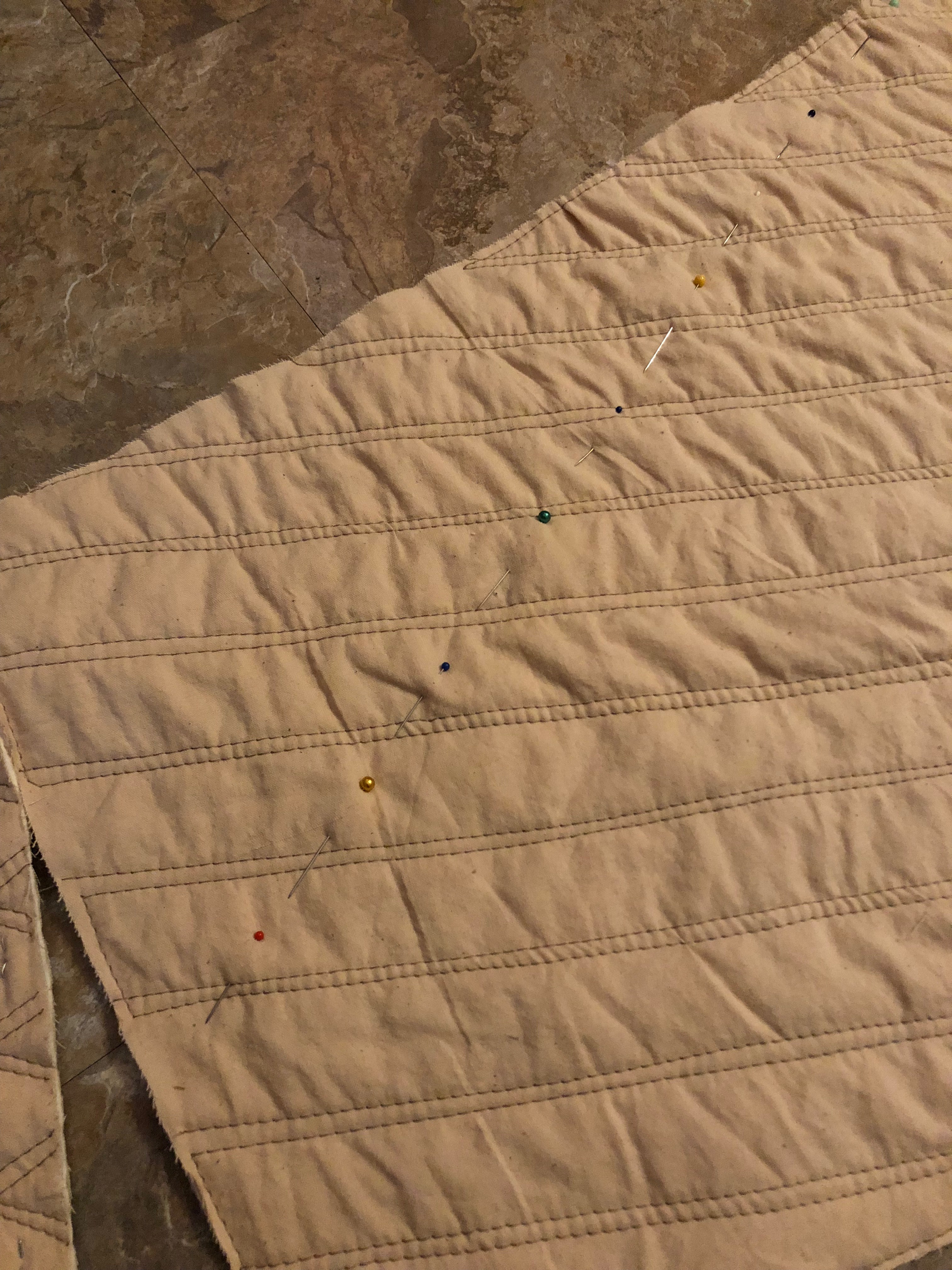 This part's pretty self-explanatory, just tedious. I sewed rows of stitches about 1-1/4" apart, then another row offset about 1/8". Refer back to the reference at the top. Having a quilting add-on to your sewing machine will be a lifesaver, just set the bar to the desired distance and follow it.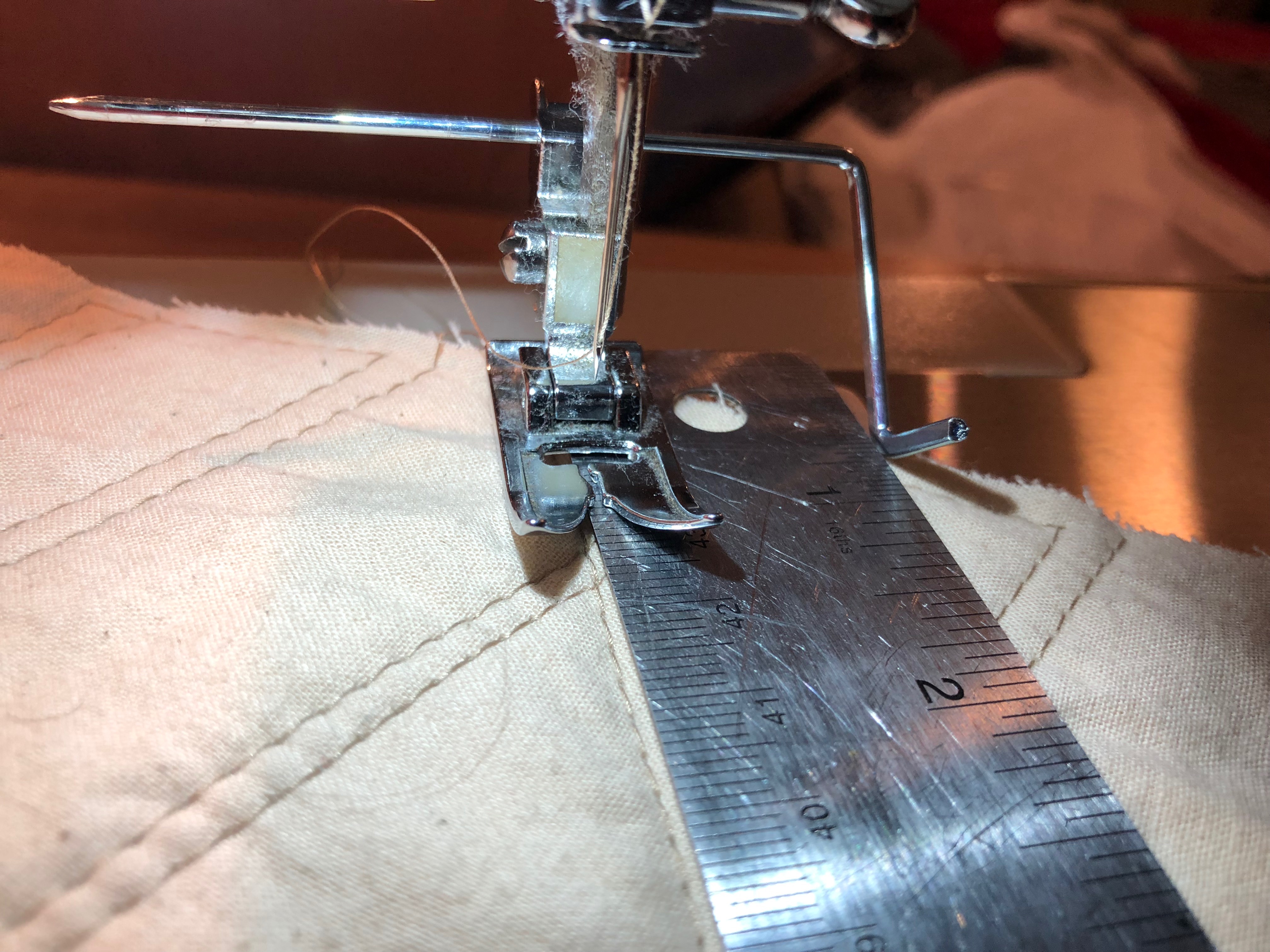 For the diamond stitching, I marked out (more or less) the path I needed to sew with pins, and after that was sewn I could use the quilting arm to follow it.
The rest of the shirt was relatively easy in comparison, except for enlarging the armscyes to fit those huge sleeve edges. It's got a layer of cotton batting, like the sleeves, but no real quilting beyond that.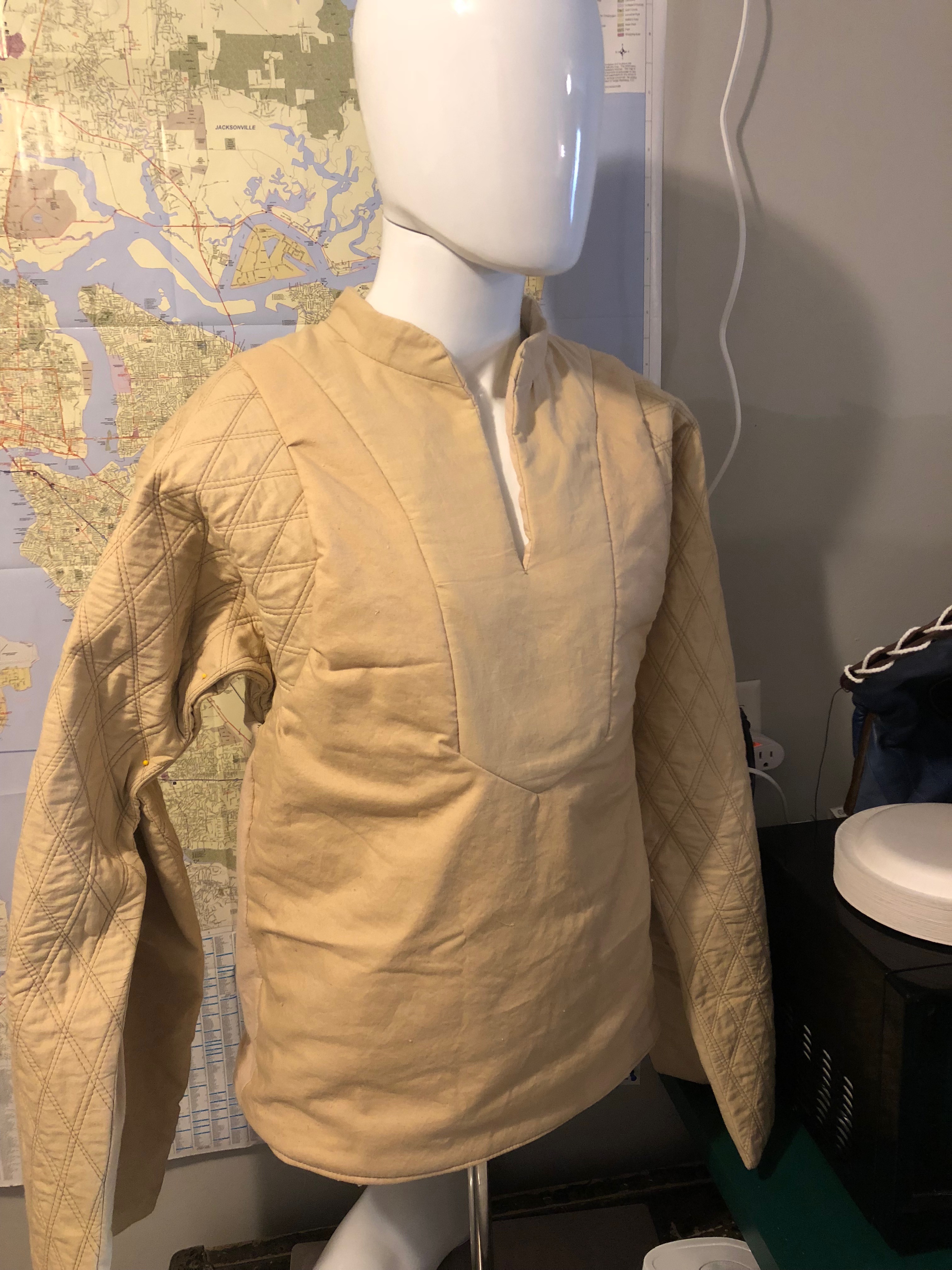 It needs some ironing and delicate thread-snipping/handstitching corrections, but that's the shirt. Tomorrow: eyelets, thousands of 'em.