I'm at it again - making another Lost prop.
Here's a bit of work I did just trying to get the general proportions right:
It still needs more slenderizing before I get too much on the details.
Here is the slew of reference photos I've collected from various friends I've told about this project.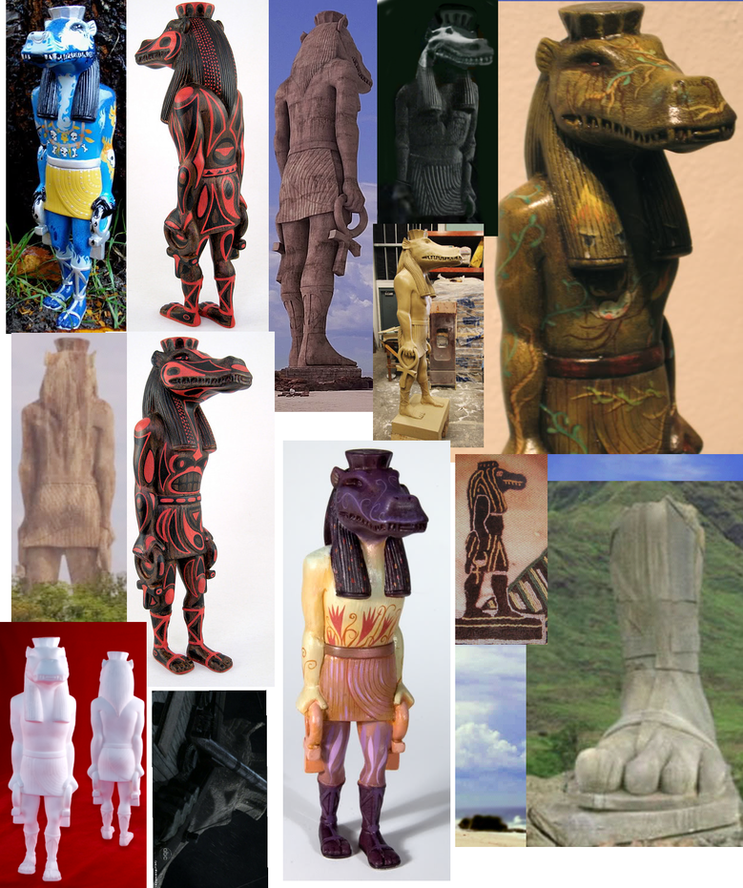 Most of the images, even the ones they used as a model for what we so in The Incident - unpainted clay one there in the middle and the digital white one on the bottom left, just don't seem as elegant as the image from the back on the show. The heads look somewhat too big and the legs too small. Maybe that's because of the angle?
Whatever the reason, I'm going to ATTEMPT to get something closer to the impression I got from that scene.
Some other angles from a couple days ago and a marker to give size perspective.
We'll see how it goes!