Sr Member
RPF PREMIUM MEMBER
I've decided to photograph my TOS prop collection and thought I would create a thread to document. I'll be adding to this thread as I take pics, in batches.
First up tricorders, all built up by me from parts I was able to collecct over several years.
First up are replicas of Wah's two tricorders, the TMOST and the Jewelarama.
**TMOST**
Straight door pulls, blue watch crowns and a moire in the center compartment are what define this version. The strap is replica of the original installed by Wah, black on one side, tan on the other. I enlarged the last black divider on the memory drum to mimic the look of the original.
**Jewelarama** (my personal favorite)
This version has "L"shaped handles (without the curved ends), black switch on the crossbar, green, red and blue watch crowns and a jewelarama disc in the center compartment. I made this one with a removable disc.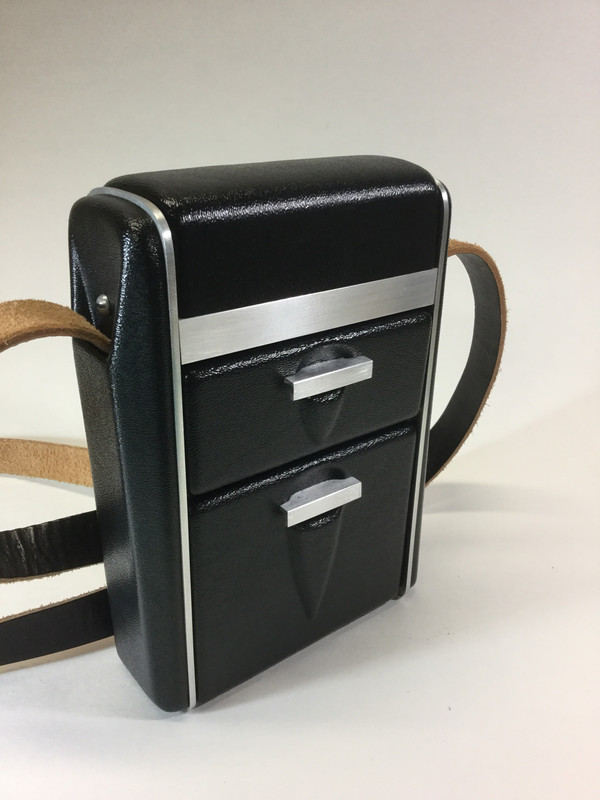 **Geo**
Only seen briefly in the 3rd season episode "That Which Survives", the Geo was a combination of parts from the above two tricorders, body was the TMOST and control panel from the Jewelarama.
**Fiberglass**
The mid-grade versions appeared about halfway into the first season. This replica is made with fiberglass shells, aluminum parts and a wooden back, like the original. The control panel used sewing pins instead of watch crowns and the buttons were made by the Desilu prop department (not like the hubs used by Wah). I attempted to recreate that look as best I could.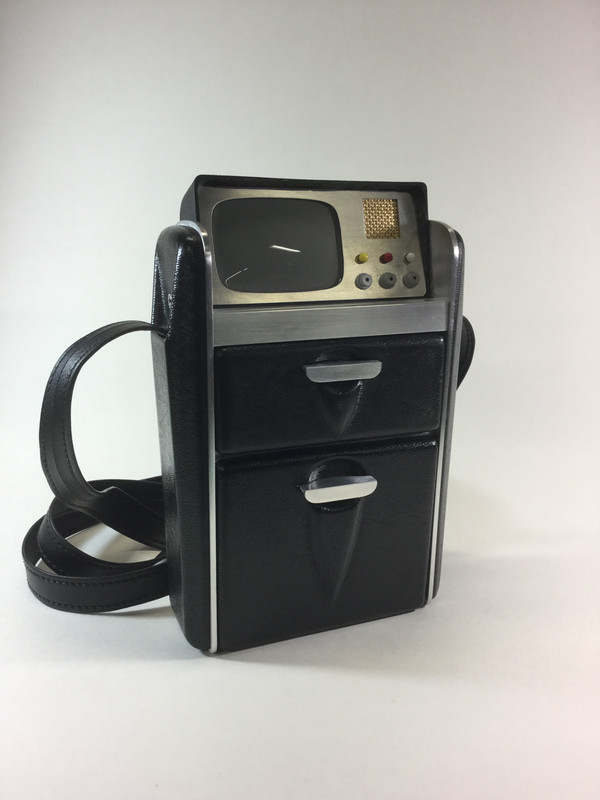 **Leatherette**
OK, I cheated here... I used a set of soft pull shells and spray painted them with a rubber type material. I attempted to capture the details of this tricorder, speaker material flush with face plate, watch crowns with brass, not silver, bases. This version also had black, not silver, sides in the bottom door compartment.
Note this was the only version of the tricorder to have an unpainted aluminum base. All other versions had black bases.
Lastly, it appears this is also the only version in which the hood impacts and is stopped by the front aluminum bar.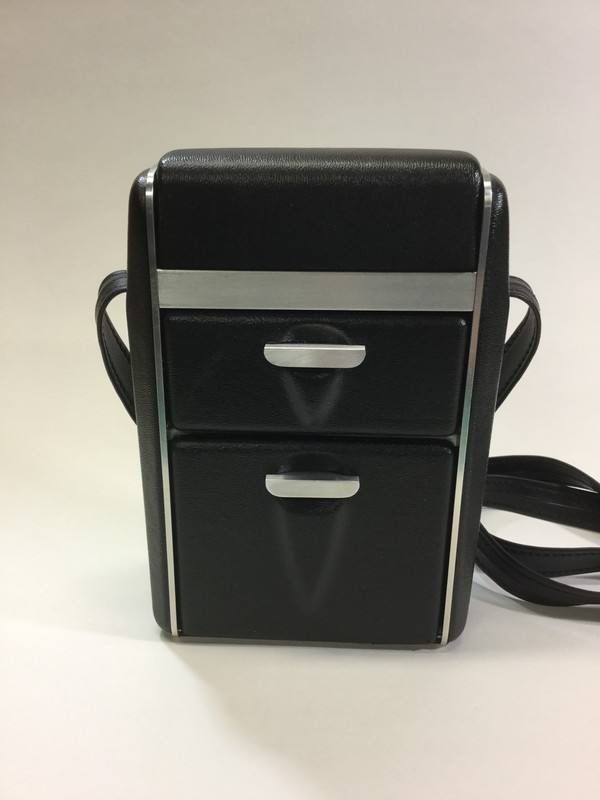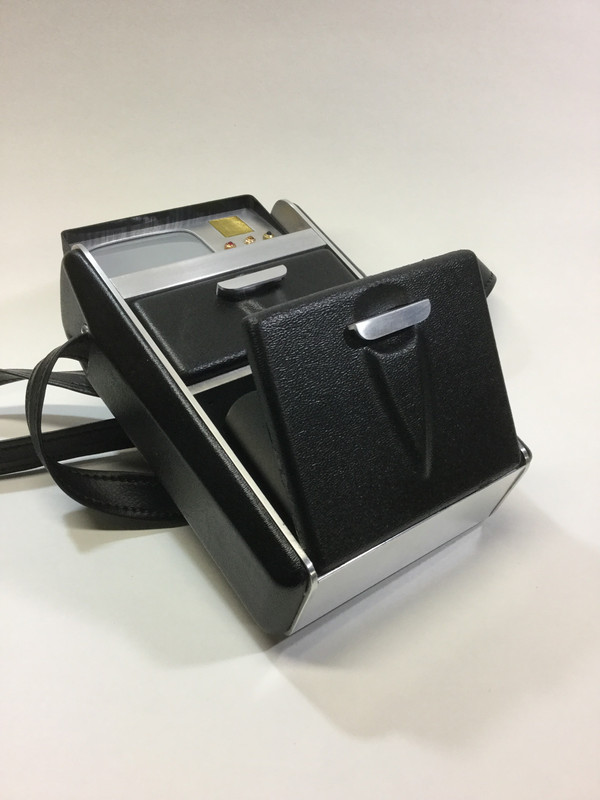 **Stunt**
Gaffer tape and cardboard.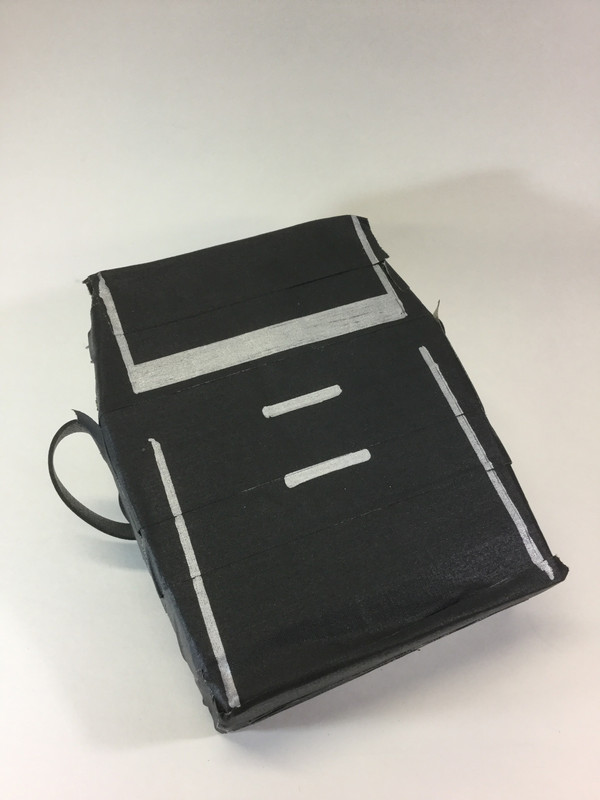 Last edited: