This is a repost of a completed build from another Forum I posted in but figured you guys would appreciate it here on RPF.
I have had this kit a number of years and it was started and some parts primed, but otherwise its basically a new build. I remember going to see this movie in cinemas when I was 11 and it blew me away, the ship becoming a favorite of mine, although the movie does not age well at all and is quite ridiculous when I watched it recently as an adult.
The Kit
Sadly I never took pictures of the kit before I started, though there are
sources online to see pictures of the sprues
. Moulding is decent, with lovely details particularly the hex heat tile patterns underneath. There is a small bridge interior with limited detail, though the model does have options to swap the clear window for a blast shield for those not interested in the interior. There is a stand included in the kit along with waterslide decals that have yellowed quite a bit, it remains to be seen if these will be usable. There is also a large clear part for the hyperdrive on the underside of the ship, I imagine this was intended to be lit up but there never seemed to be anywhere for lights to be placed as there was no hole in the bottom of the hull for light to shine out, I would need to fix that..
Research
I began by grabbing as many clean stills from the DVD as possible, the actual model used in the movie is quite nice, with many modelmaking techniques used on Star Trek ships on display here, namely the aztec style patterns between matte and satin panel finishes. I decided to give this kit full lighting as there is plenty of room inside for fiber optics and LEDs, also the model is quite plain without them. I also found a studio model listing on Propstore which will also inform the weathering on the model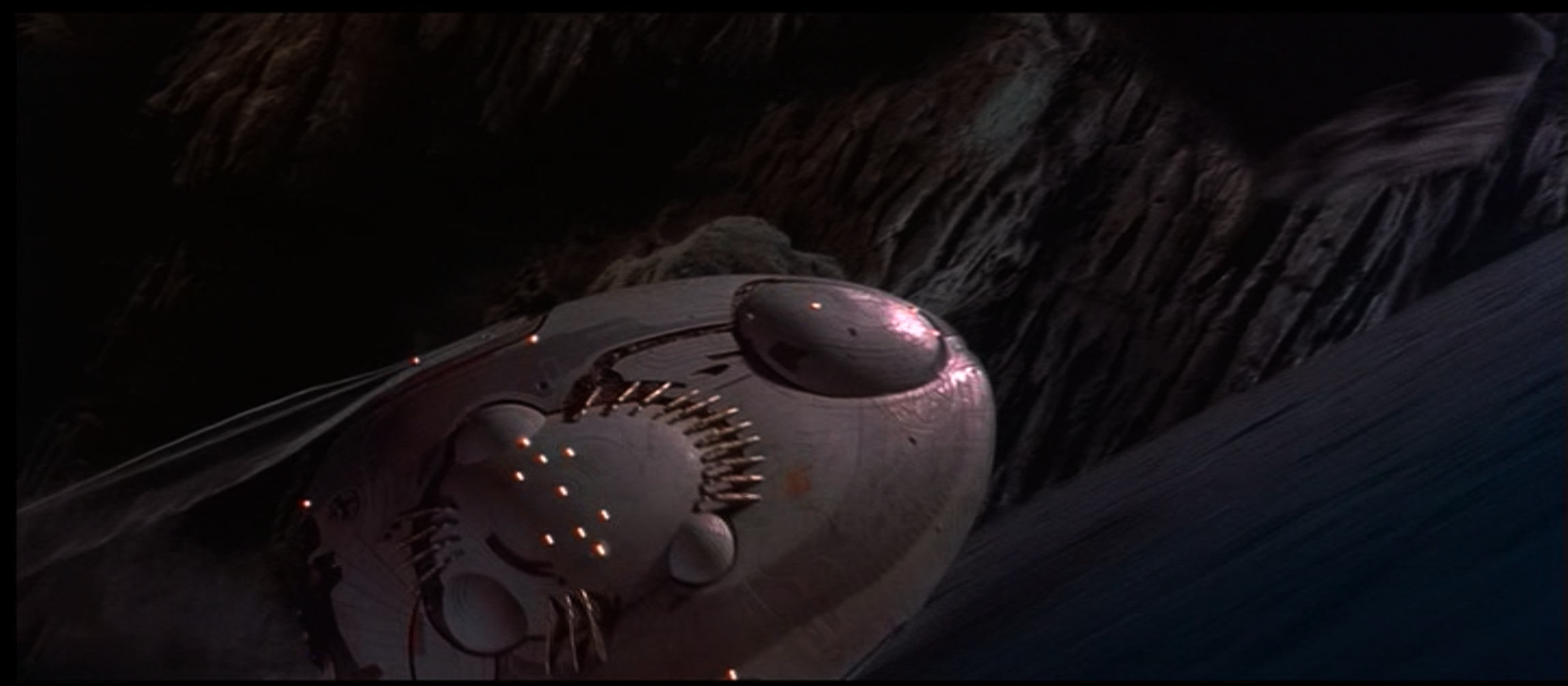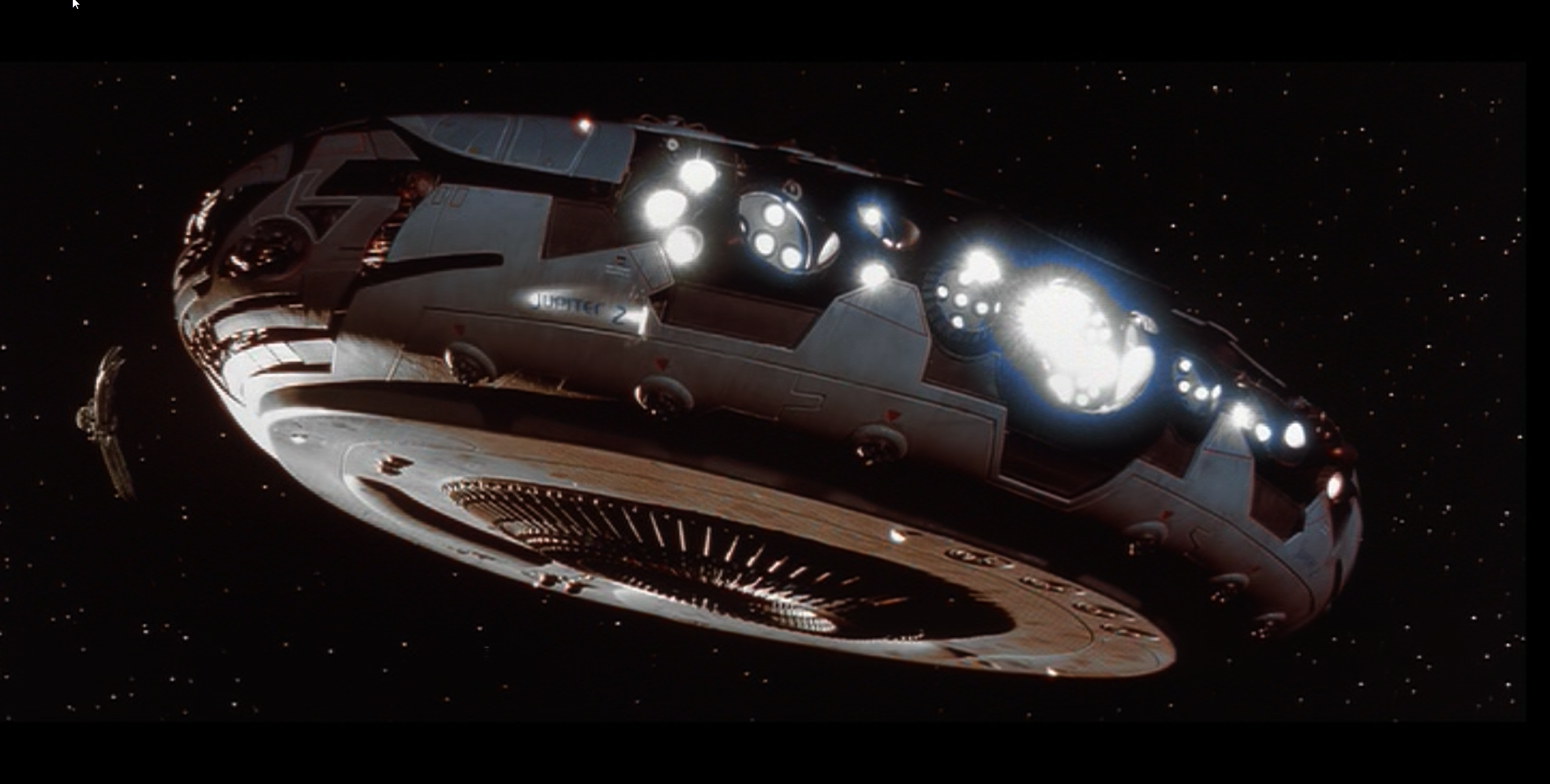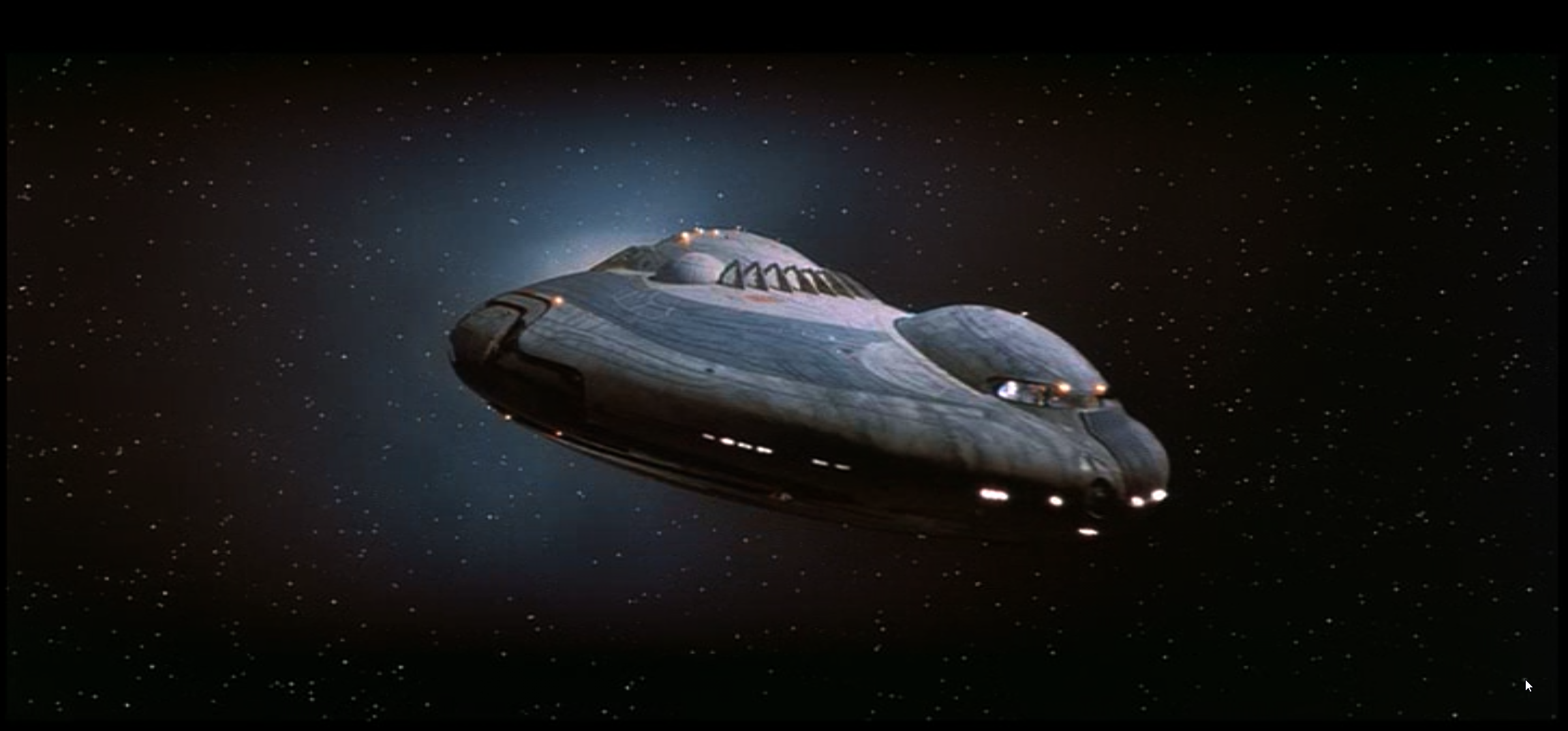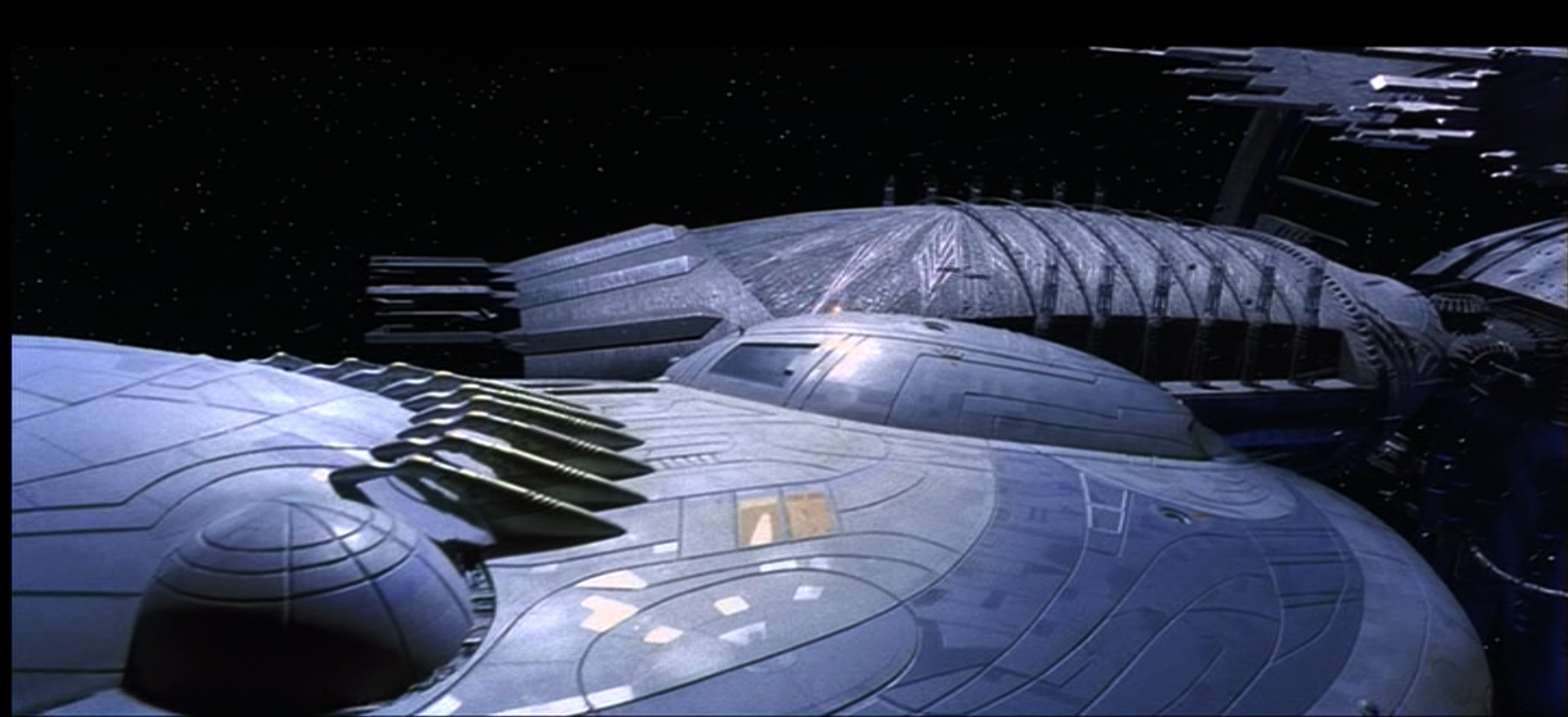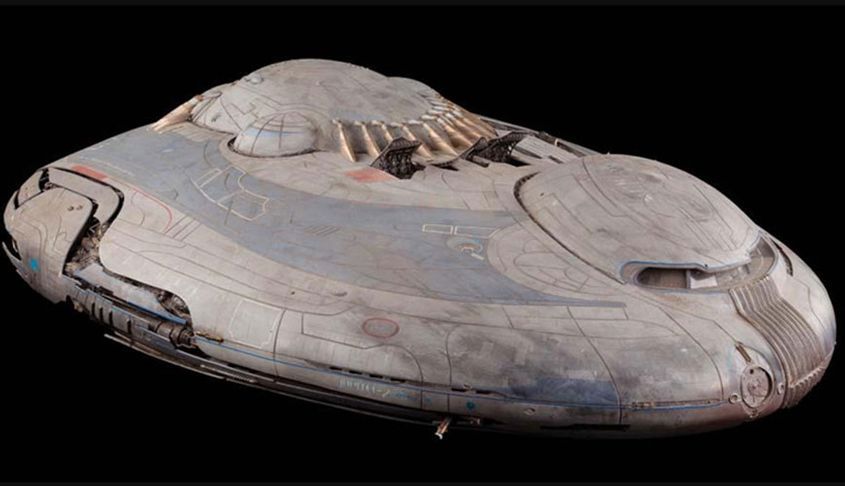 The Build
My starting point after being abandoned for many years was planning the lighting of the kit, the main task being the hyperdrive.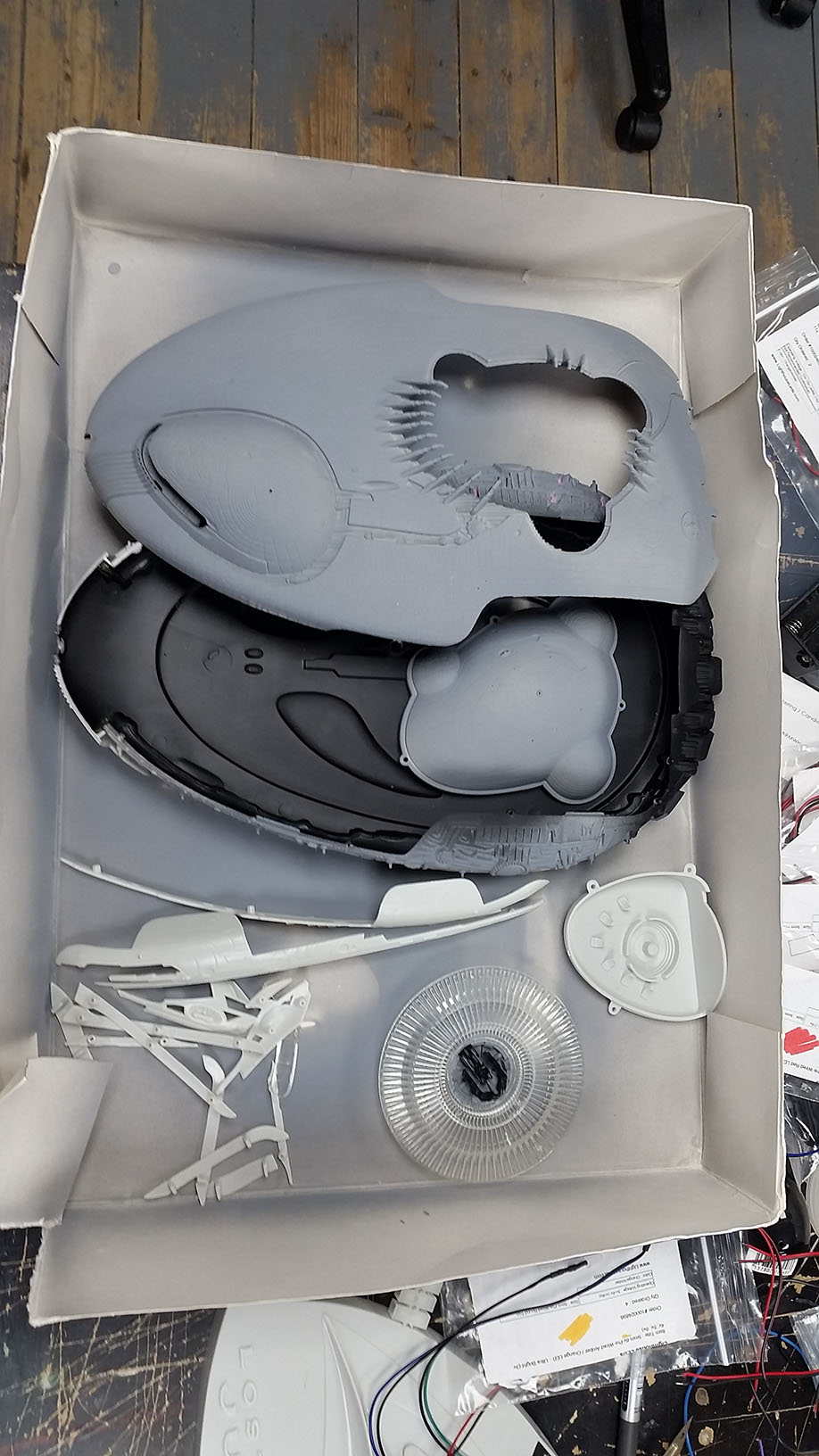 I cut out the large disk of plastic in the hull, leaving a lip for the clear plastic to sit on, and I also cutout the center of the disk to re-attach to the clear part. I intend on masking small sections of the clear part before painting so I can reveal them later for light to shine through.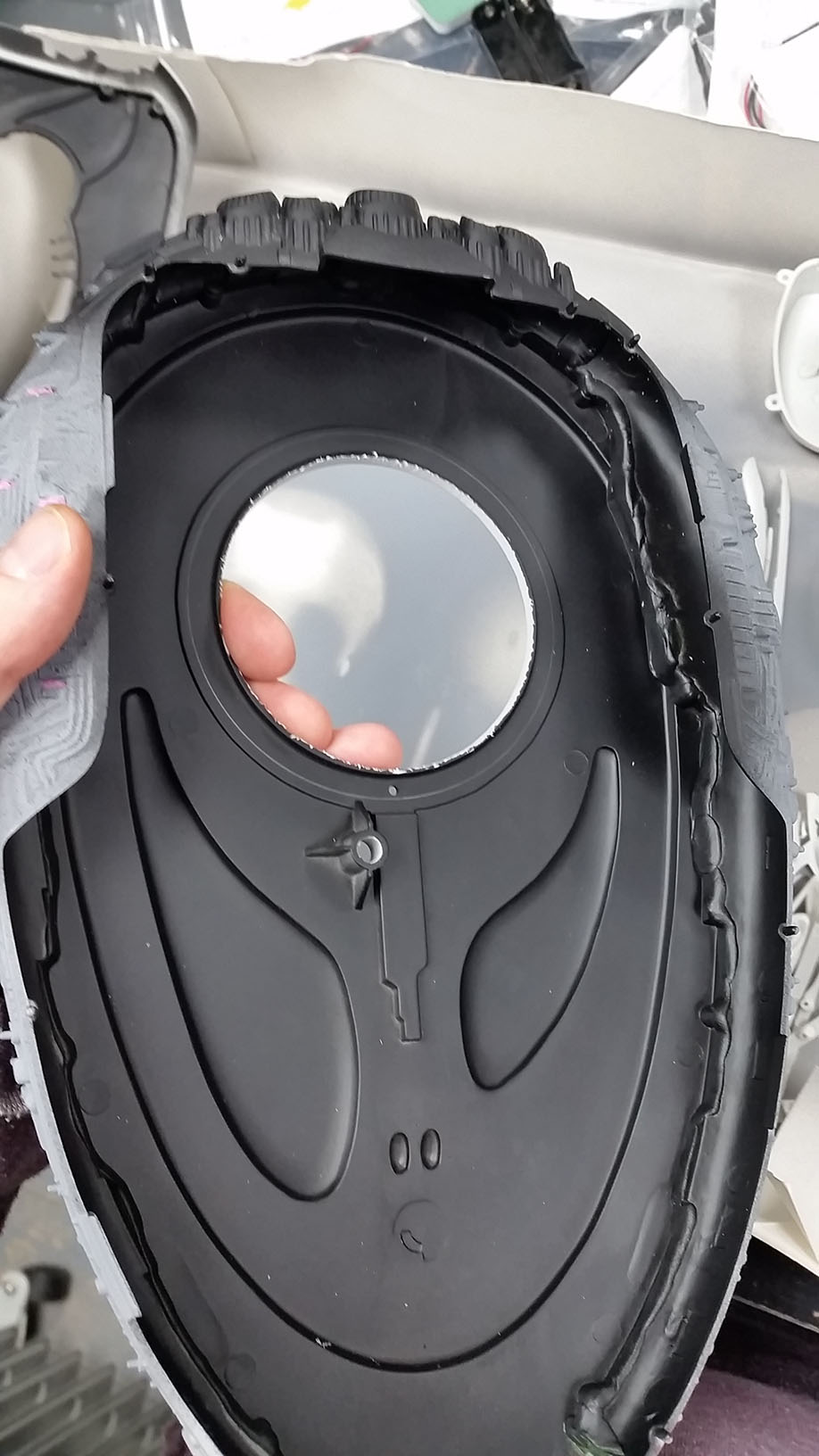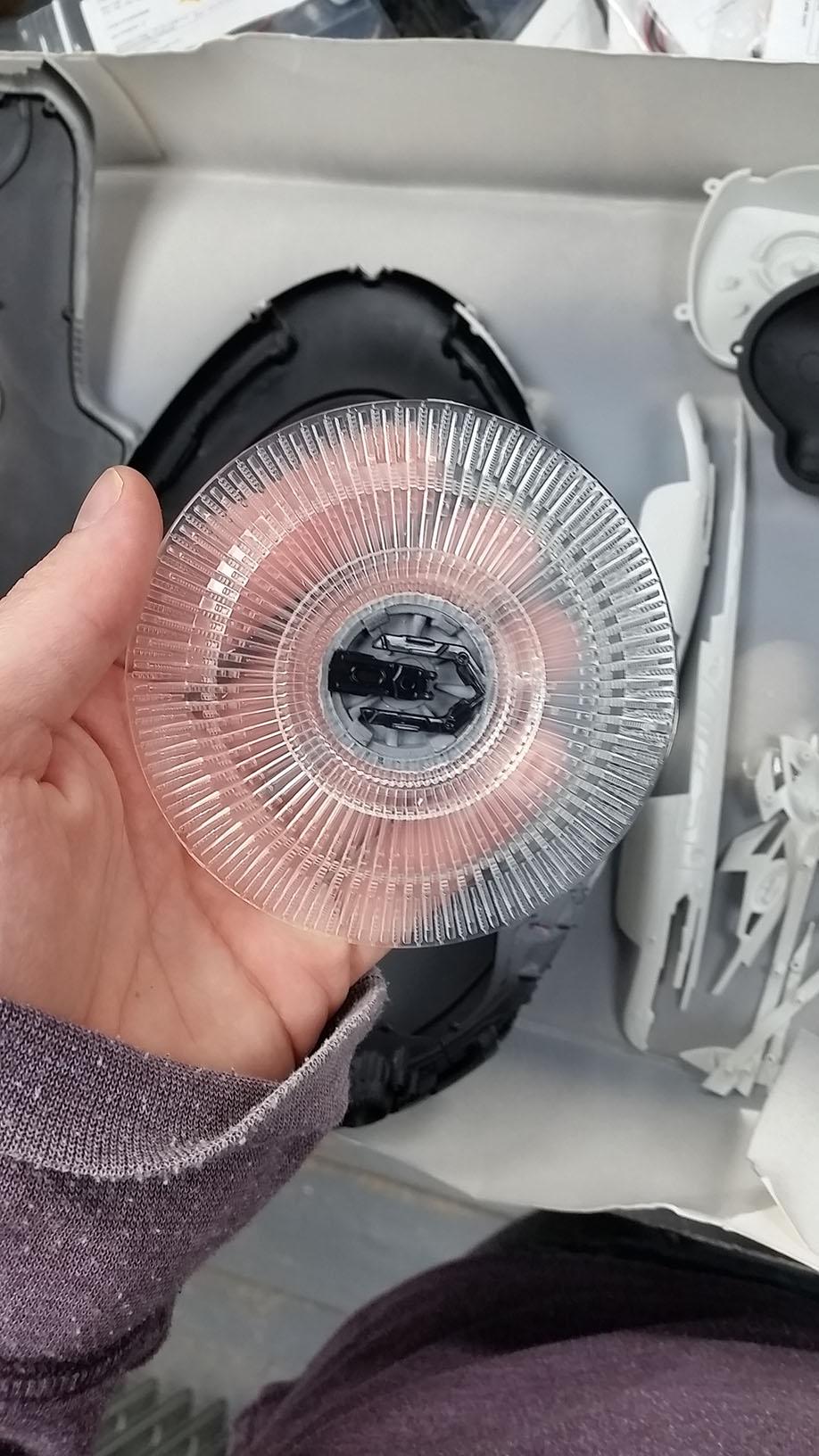 I decided I needed a central light source for the drive, ideally a hemisphere or ellipsoid with a central LED so I quickly modelled one up in 3D for a quick 3D print.
I then glued in some tin foil on the inside to reflect all the light from the LED, basically like a torch.
Test fit seems to work!
Next step is fiber optics..
Last edited: