Hi to all,
for many months, I'm wondering about the interest of "technical" books relative to diorama making.
Four titles from two authors come to my mind: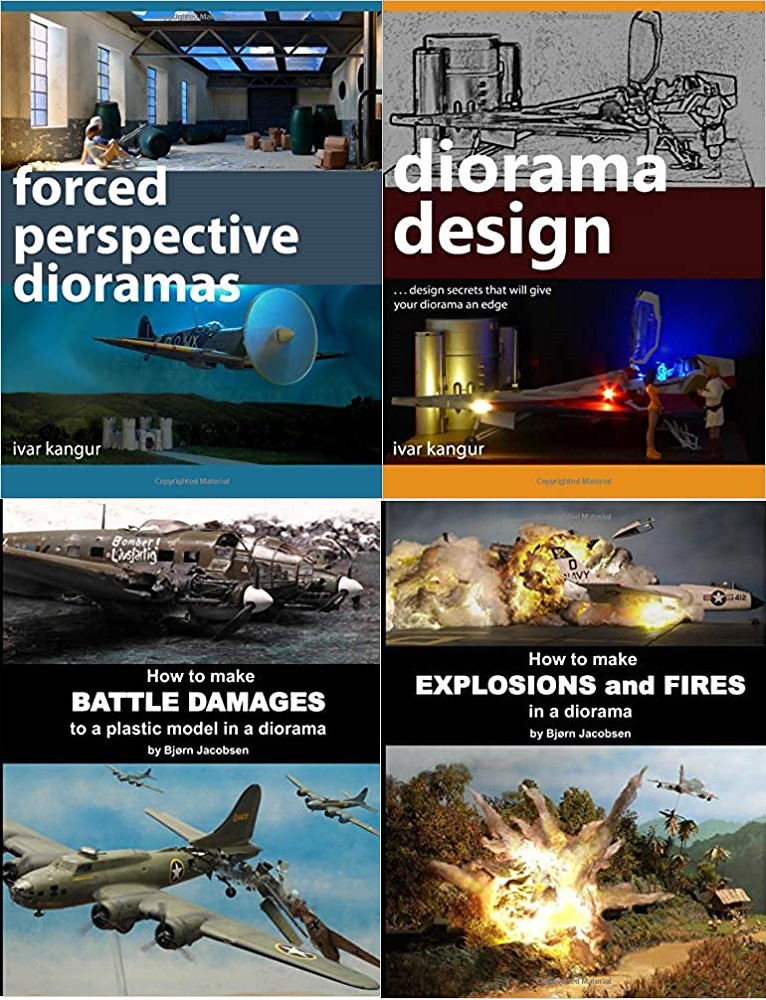 How to make BATTLE DAMAGES to a plastic model in a diorama, by Jacobsen, Bjørn
How to make EXPLOSIONS and FIRES in a diorama, by Bjørn Jacobsen,
Diorama Design: Design secrets that will give your diorama an edge by Ivar Kangur,
Forced Perspective Dioramas, by Ivar Kangur (the newest).
I've no idea about the way these books are made and I'm looking for pictures of the inside of them but I cannot find only one.
Have you ever seen and read one of these books please?
what do you think about them?
thanks a lot