Hi Everyone!
I'm looking for photos of the 5 footer's bottom port side rear quadrant, opposite the quadrant with the big gash/hole.
Believe it or not, this area is very poorly represented in the available reference photos.
I have all the images from the reference links from NKG's amazing website:
Useful information on the Millennium Falcon fantasy spacecraft.
sites.google.com
Plus I've got all the images from a One Drive that had about 1,400 photos in it.
But these are the best images I've found so far: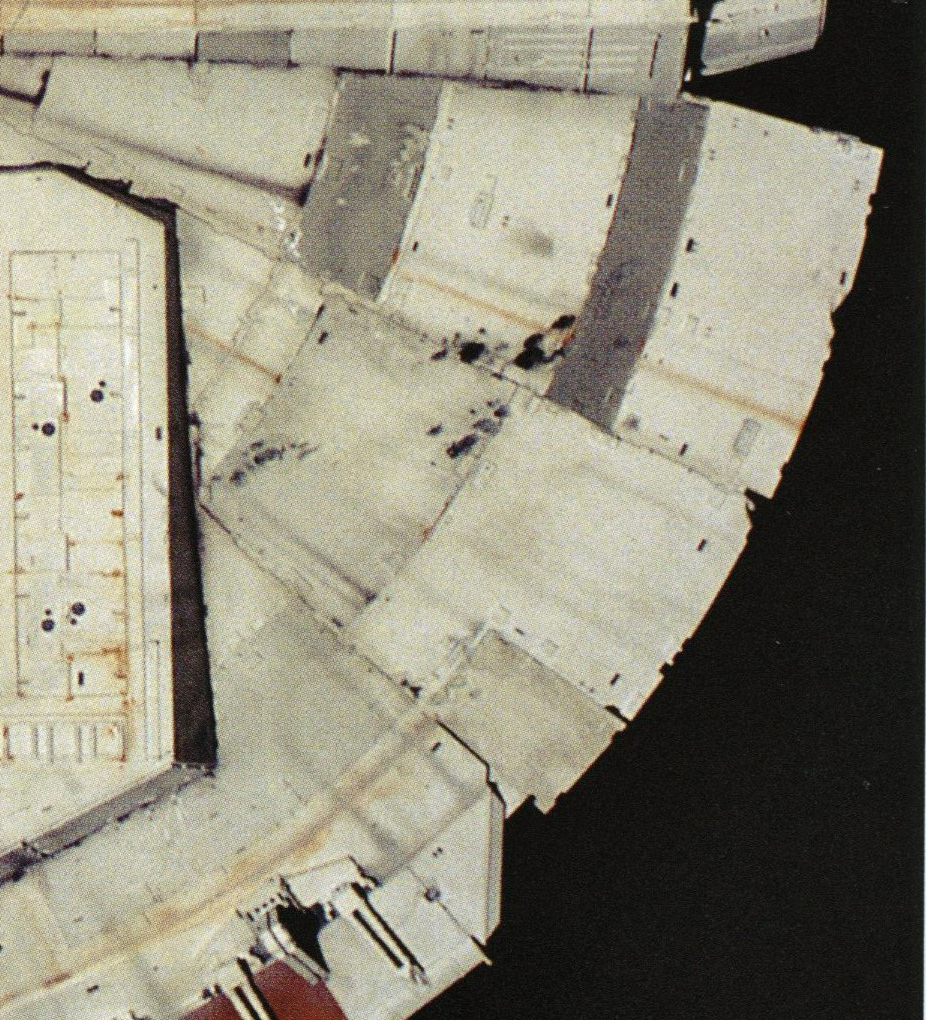 Most of the existing shots are at an extreme angle, or out of focus.
Does anyone have clear close ups and detail shots of this particular area?