I need some honest opinions on my P1 Predator mask. I think I got the proportions wrong, and the hairline is just too low in back. Here are a couple pictures: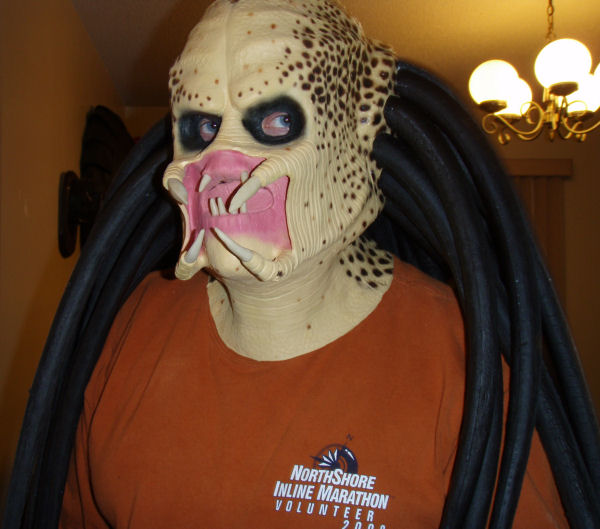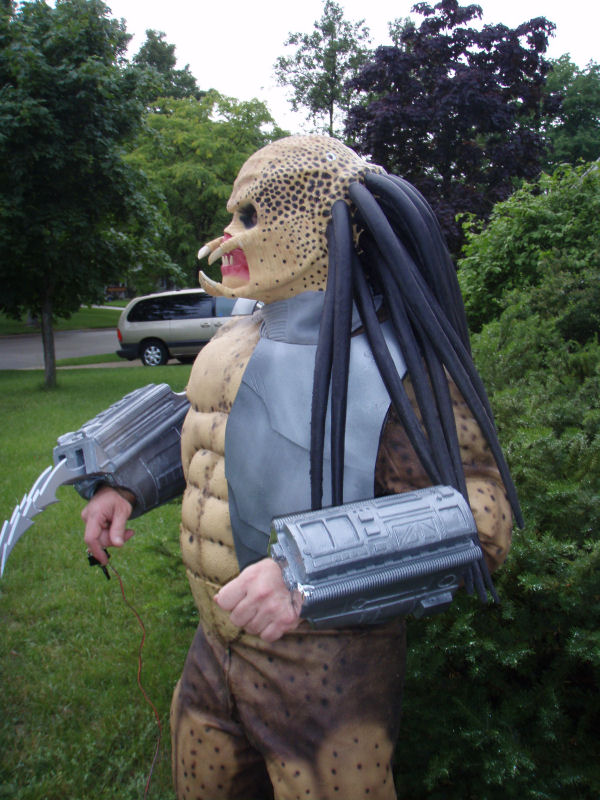 I really think the back of the head should have sloped up higher now that I've seen more pictures of everyone else's masks. Back when I was sculpting the original last winter, I was using an action figure as the model, and the hairline looked like it was flat in back. Here's what the action figure looks like, assuming I can hotlink into spawn.com:
Of course, since my head is higher than that of the action figure's, I sort of compromised. I also think the mandibles project a little too far out in front.
Now that I've been thinking about it more, it's just bugging me. I've been debating whether I should sculpt a new mask, or just live with the one I've got. I'd like some honest opinions on this. Should I do a new sculpt, or should I spend time working on other stuff like animatronic gizmos?