I was wondering if someone who had a Hez P1 bio would be kind enough to take a couple measurements for me. I'm needing to know the length and width (top and bottom) of the bio's "snout."
Something like this: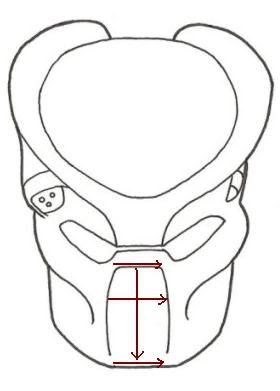 I have one coming before long but want to start sculpting some details for this part of the mask. Appreciate whoever happens to do it. Thanks.