Yesterday, it occurred to me that I will soon have a working 3D printed DS Sandman Flame pistol that produces flame as well as a
working Logan's Run Rubberband Shooter, so now I am working on a Sandman DS Blaster that will shoot water.
Sandman Squirt Gun.
.
I have rendered the hollow cavity to hold water and will work on the trigger next. It will be all one piece.
Will use the inside mech. of a squirt gun to make this happen.....I think.
.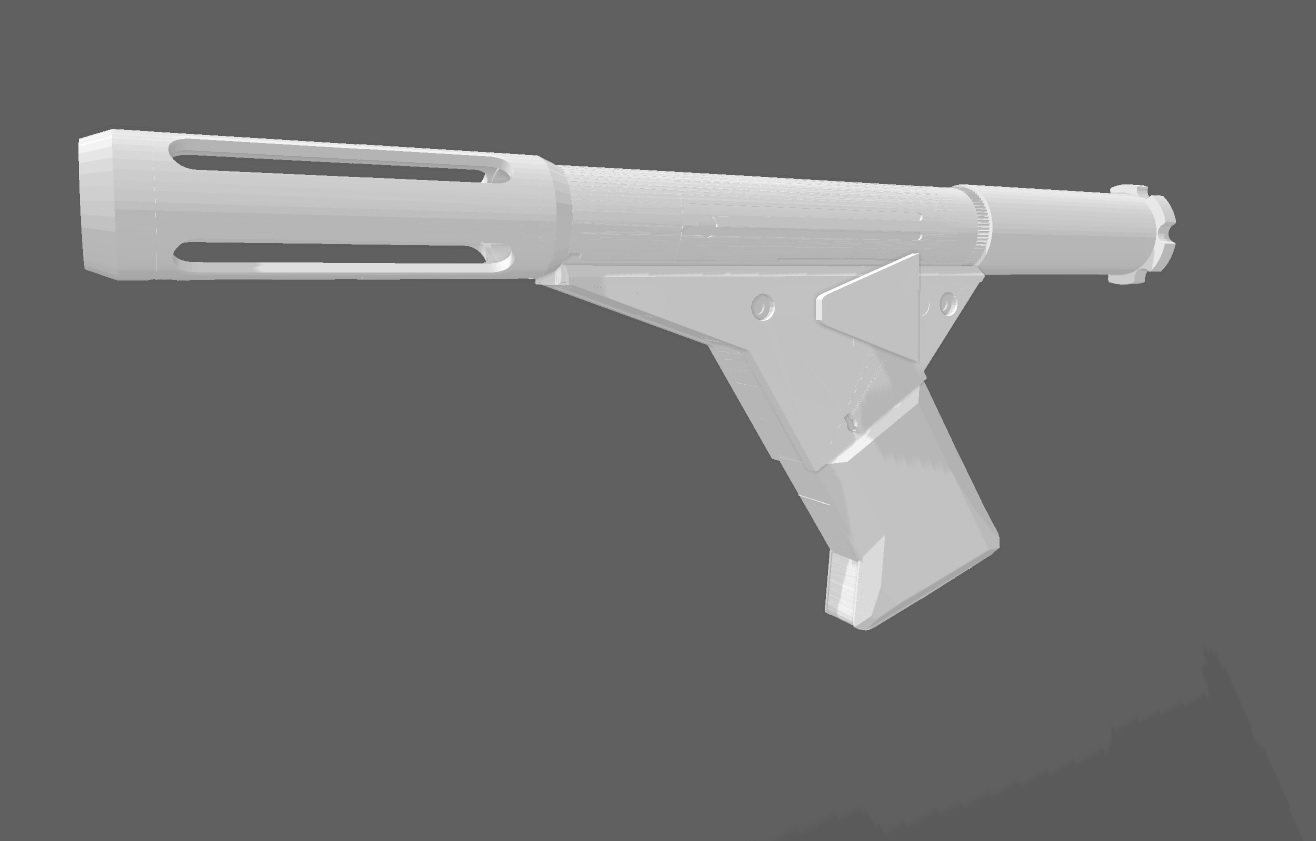 .
.