Hi! I'm James from OctoProps, and this is my first post on the RPF and my first time writing a post about my props so please bear with me. Ok let's get down to business. So I am working on again baton from Last Man Standing: Killbook of a Bounty Hunter (LMS for short)by Dan Luvisi for a buddy of mine that is going to be cosplaying Gabriel from LMS at anime north in Toronto.

So the weapon that the character is wielding here is the version of the gun baton I'm going to make. Since the gun baton gets cut off in the photograph I am going to have to make up the rest of the design (the end of the shroud, the barrel and the muzzle).
First, I started by measuring how long the prop should be and with a few references I came up with 50'', after sizing it to the handle that I have which is about 1 ft. and with a little bit more scaling I got a few templates made up for the magwell and the receiver.

The template on the left is for the sides of the body (8.5") and the one on the right is for the front and back (4")(The back piece gets modified later on.
I then transferred the templates on to 1/4 MDF and cut them out with my scroll saw
Then with the pieces cut out I cut the two sidepieces in two to make the angled side and I modified the front and back by cutting holes out for the PVC pipe and the sword handle. I also cut the back to match the rest of the magwell.
Now for gluing all the parts together
Now to cut out the top and glue it
Once the glue has dried its time to Bondo and sand
I will be posting updates as soon as more work is done on it.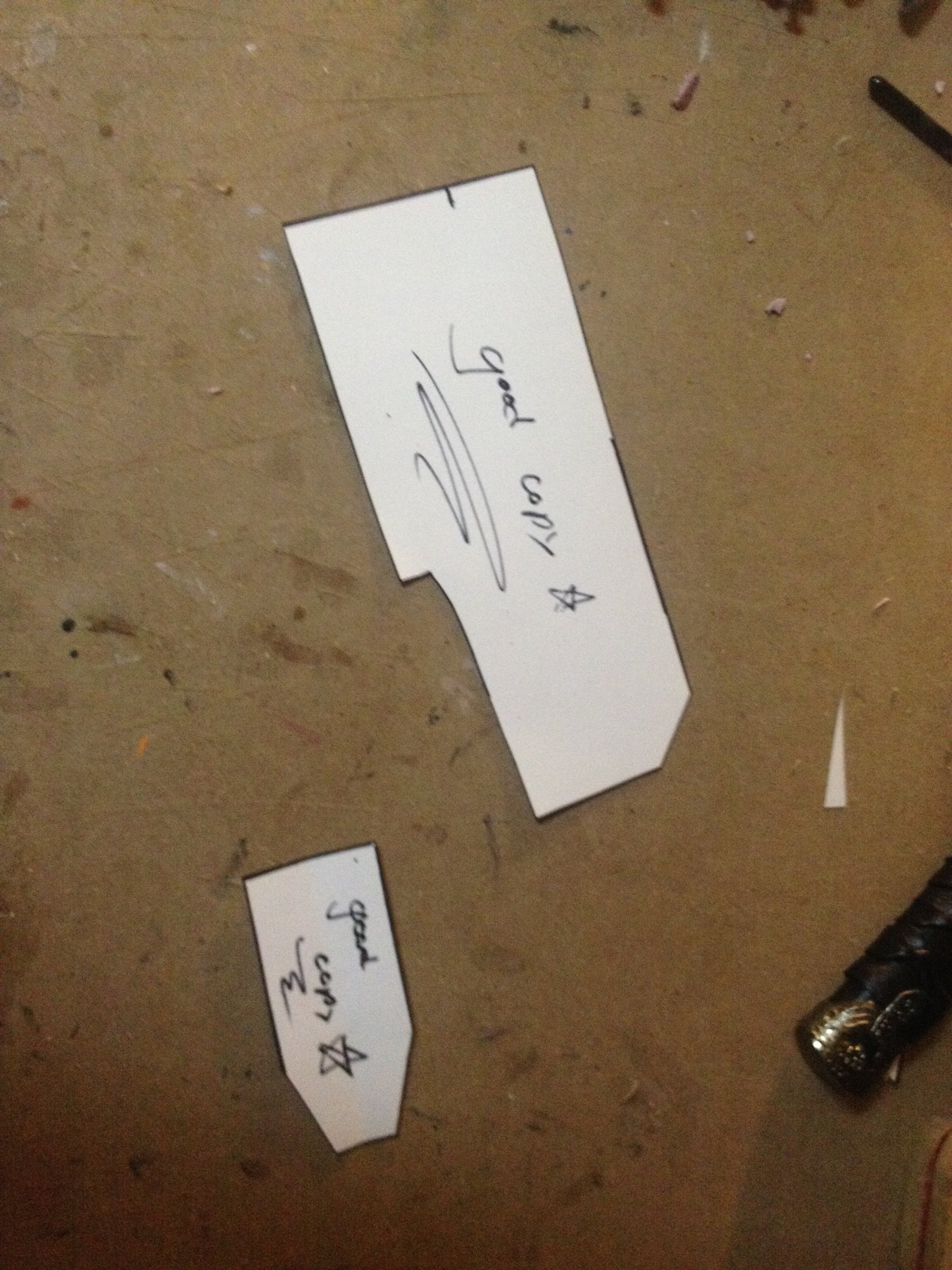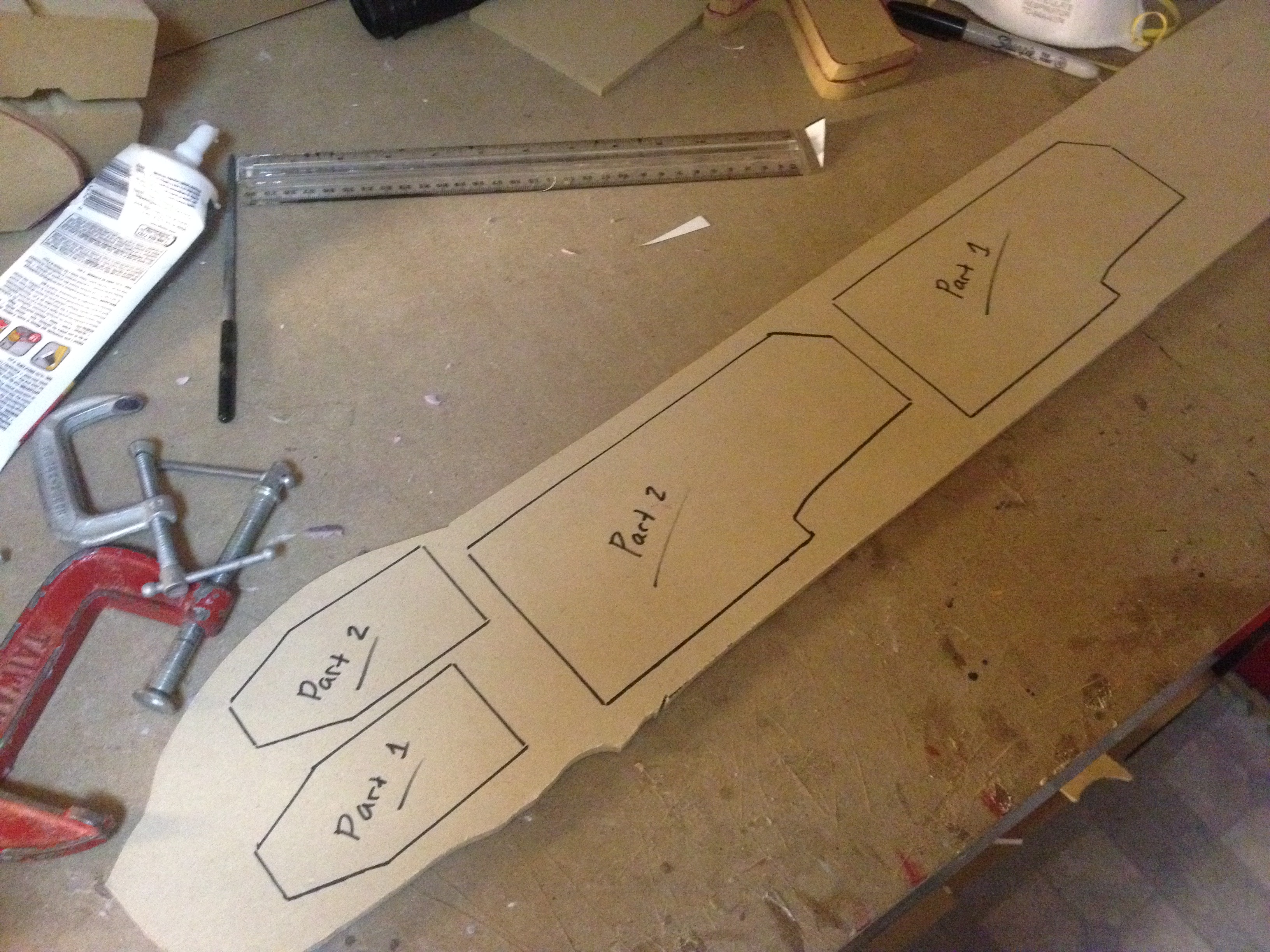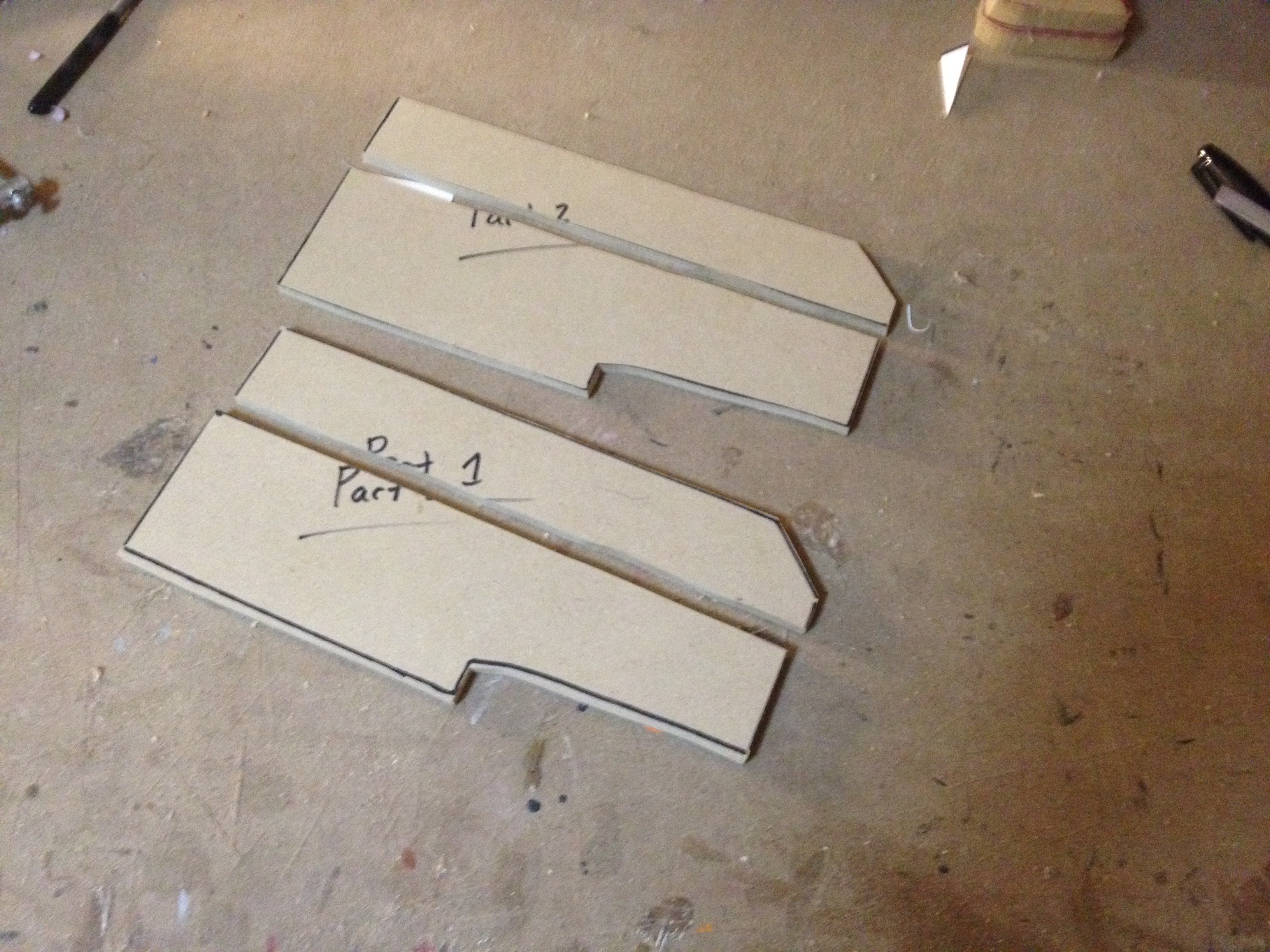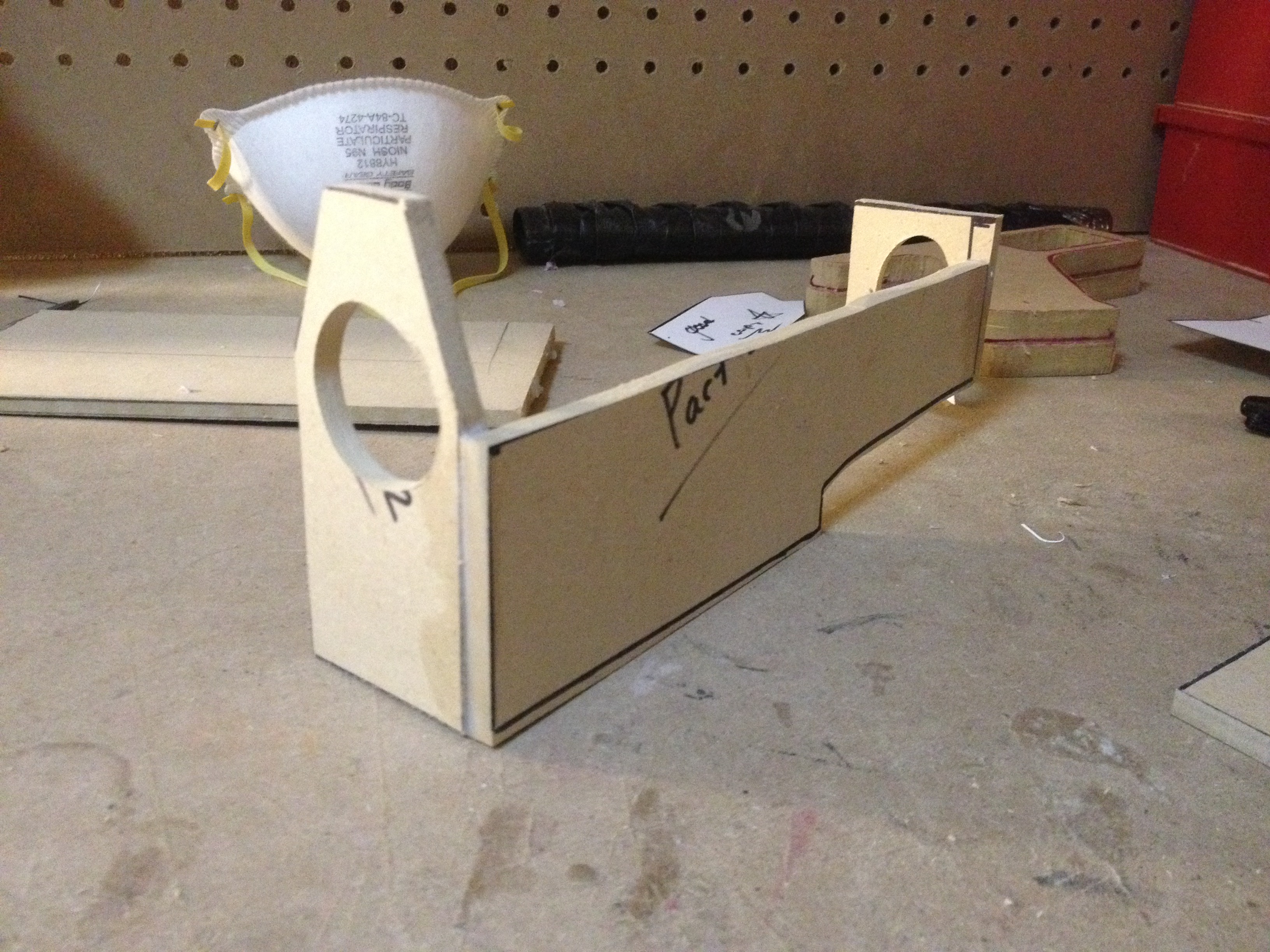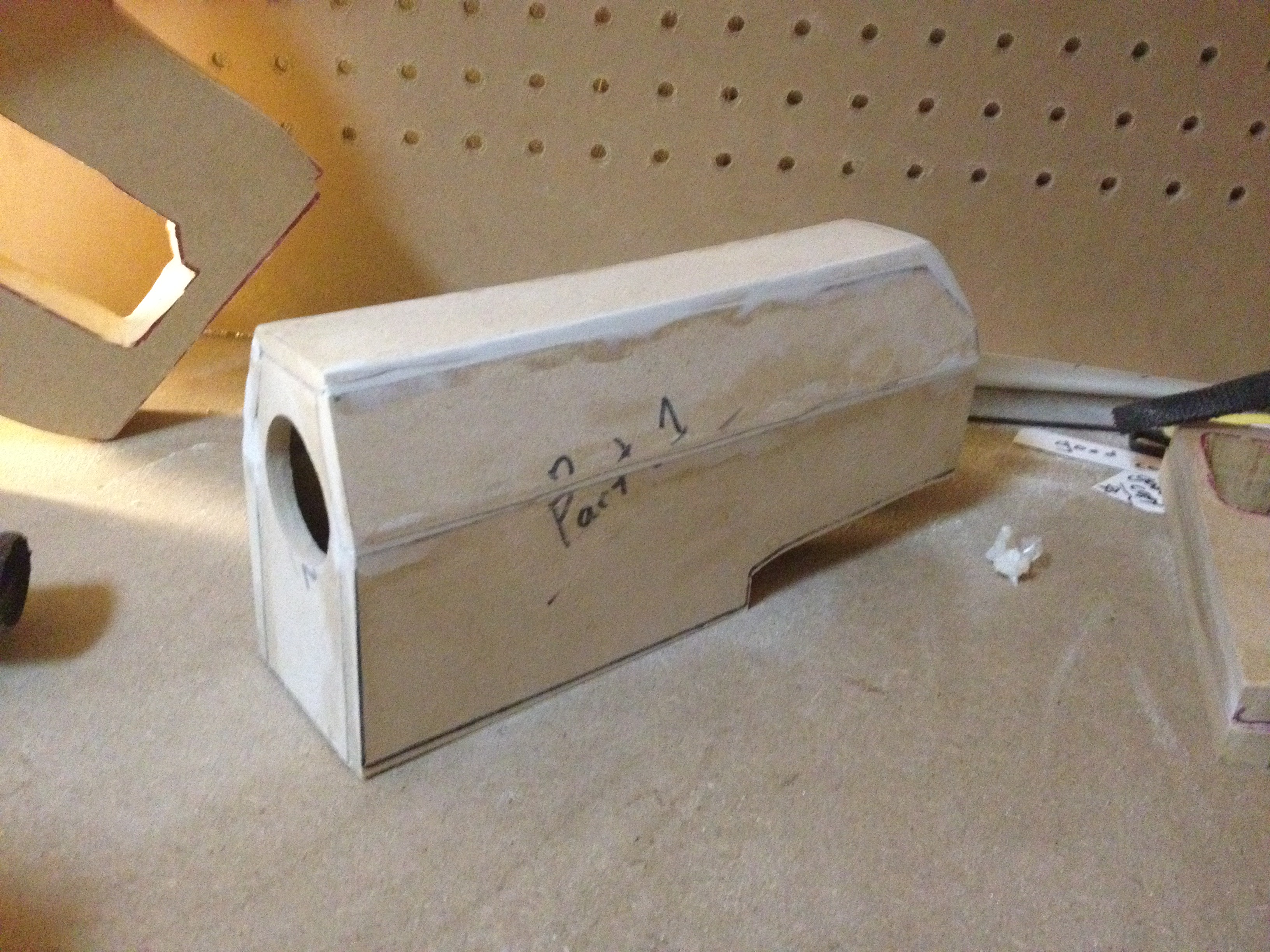 Last edited by a moderator: