Hi all,
just wondering about the numbering of limited editions, is the lower the number the best or is the last one of the series the best? Or does it matter????
Also what's the deal about people keeping thier statues/dios in boxes and not putting them on display, isn't it what they're for? I don't think just having it sitting on display will wear it out, maybe I'm missing something here but it seems crazy to me.
One last thing, does anyone know if these two are the same model? They look similar the Narin one is impossible to find, the other is the Palisades. So I amwondering if Palisades bought the sculpt of Narin and redisigned it a little and changed the base(personally the Narin one is better).
This is a Narin sculpt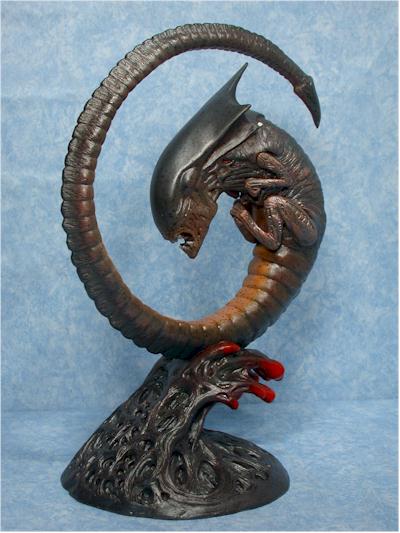 This is the Palisades Queen chestburster(i got mine today .....yay)
Any answers or opinioms would be appreciated
thanks
Last edited by a moderator: