Hello guys, this is my first post here! I have been reading on this site for years, and finally got myself going on my long awaited Luke Skywalker ESB + Yoda costume. Now that I have had my first child, I've finally got the Yoda I've needed for this costume!
So far I've got the lower half of my costume with some similar to Bespin Fatigues pants, a decent belt, a rubies blaster which I've painted, and a toy sabre that I took the teliscoping plastic tubes out of. I'm happy with the props I've got so far, but I'm having trouble keeping the lightsaber hooked. I've decided to include the belt, lighstaber and blaster even though they are not screen correct because it makes the costume more recongizable to your average casual fan. I know this community has a depth of knowledge on accuracy that is far beyond me and I ask that you would please go easy on me as this is a casual costume relative to this community's standards.
I attached a rifle sling d-ring because it had a flat surface that seemed to match the hanging hardware on the belt, but it falls off too easily. Also the belt buckle is too shiny, so I'm looking for tips to make it look more used like the screen used examples. Any suggestions for securing the lightsaber? Open to having it non-removable, but would prefer to some suggestions of how to make it secure but removable.
So
1) How to weather the belt buckle as it's quite shiny
2) How to secure the lightsaber?
3) [Bonus] Can anybody suggest a good yoda costume for a baby?
Rig so far
Lighsaber & Hook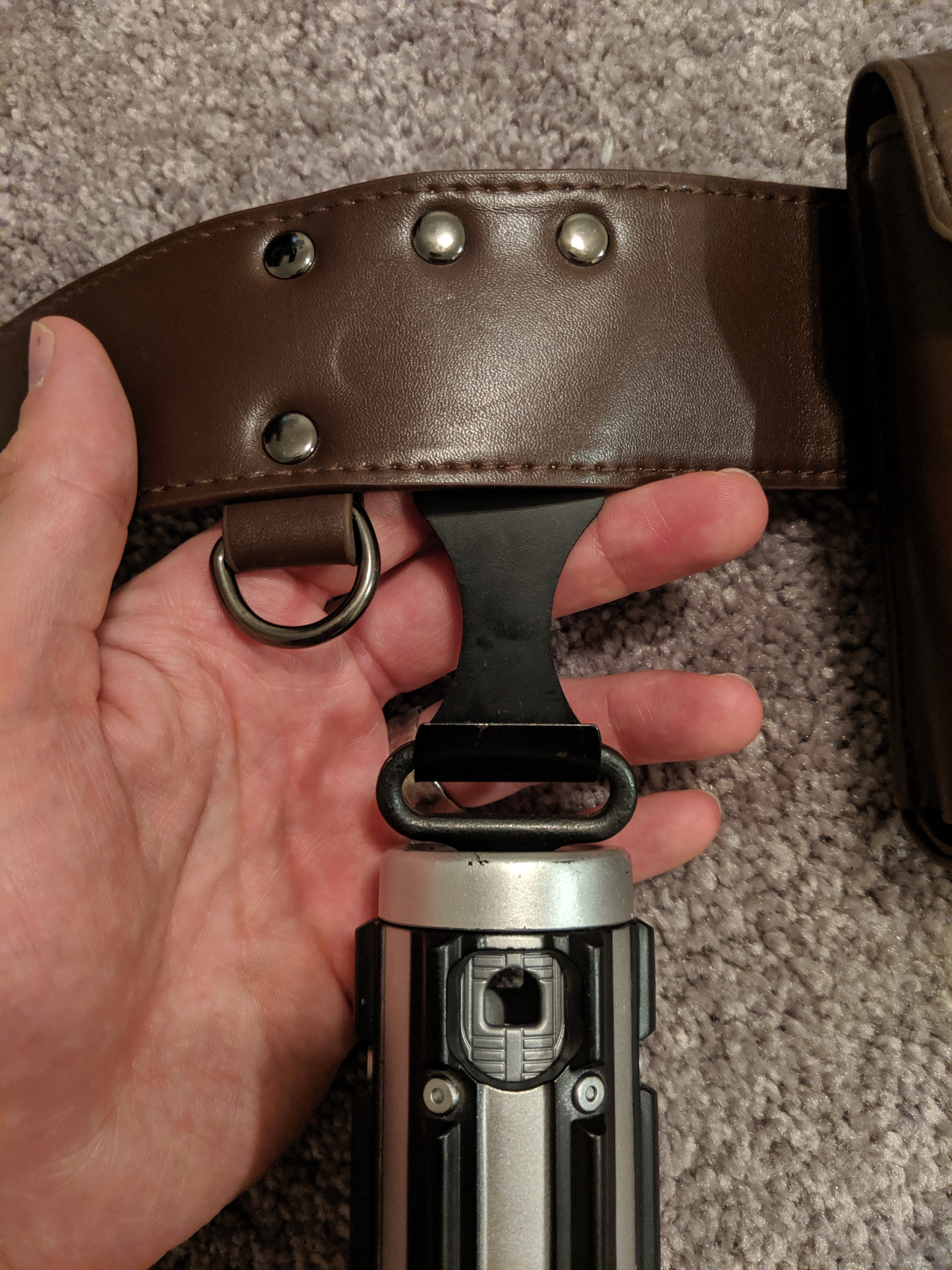 DL-44 Blaster
Now before anybody gets on me about the blaster, I'm aware of the fact this is a Han Solo pattern blaster. I tried to get a 3d printed ESB correct Luke Blaster, but it came to me broken in half, so that will have to be a project for another day.
busted blaster
Last edited: