Hey all,
I can't seem to focus on just one project, so I decided to play around with my Blade trinity display in lieu of padding out superman more;
http://www.therpf.com/showthread.php?t=43286&highlight=lifesize+superman&page=2
So here is blade. Still have a ways to go on this one too. The shoulders are a smidge wide and I only had 15 minutes to get this together this morning - but there's some definite potential.
Either way - I figure the hero suit isn't seen much. There probably isnt too much interest because the movie was pretty crappy.... but here it is anyways. I think the buckle system on this suit is pretty cool. The "backpack" hooks in 2 places onto those metal buckles in the front. You have to push them in to release the "hooks." I never realized that movie costumes were so functional.
Oh the head is a Russ Lukich bust.
well - enjoy.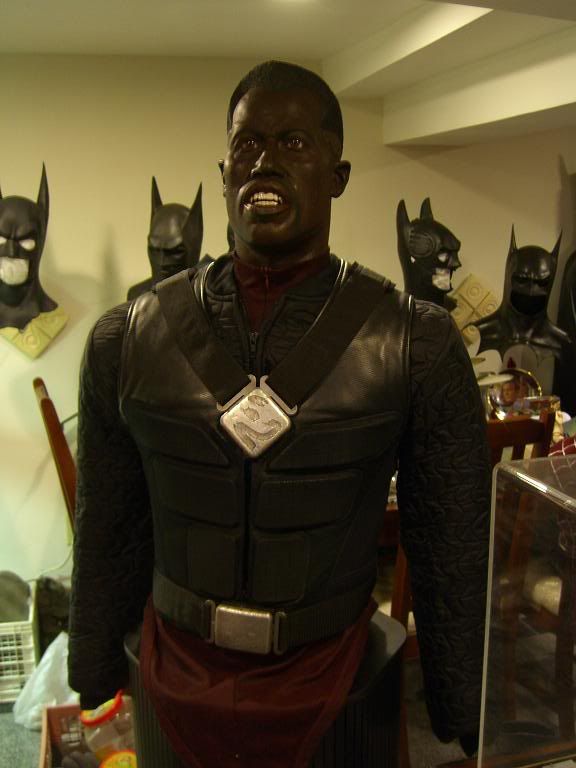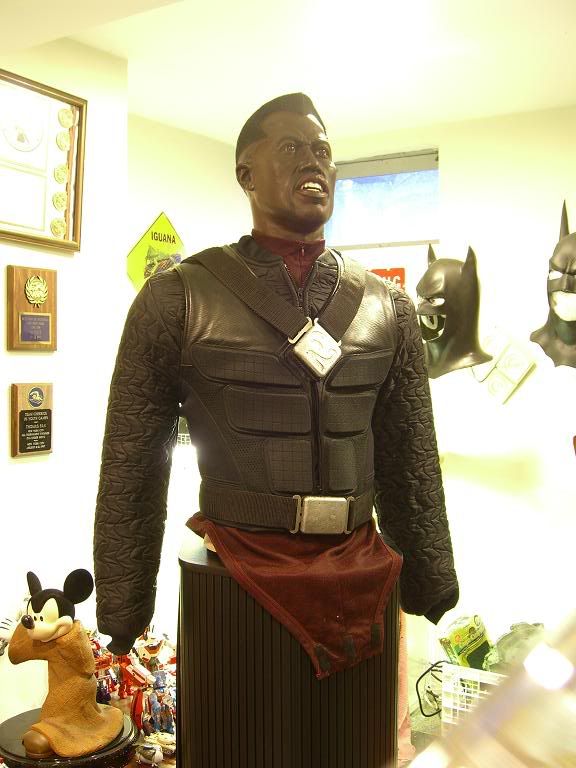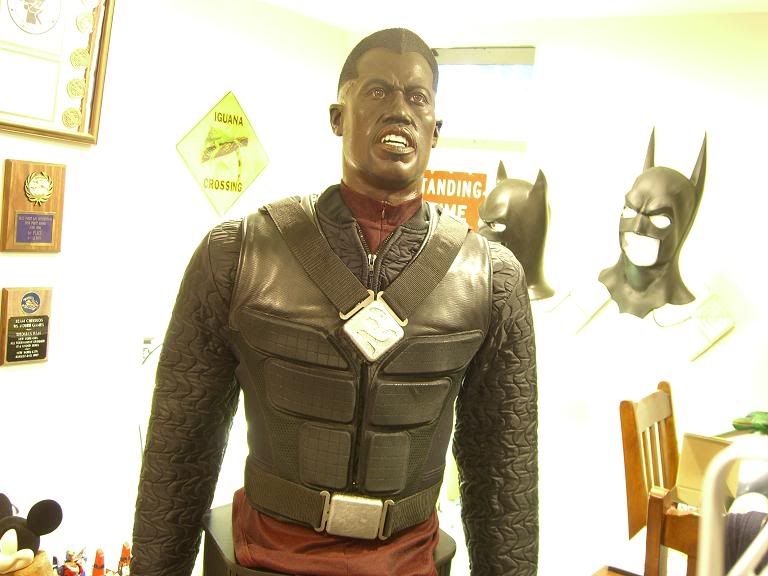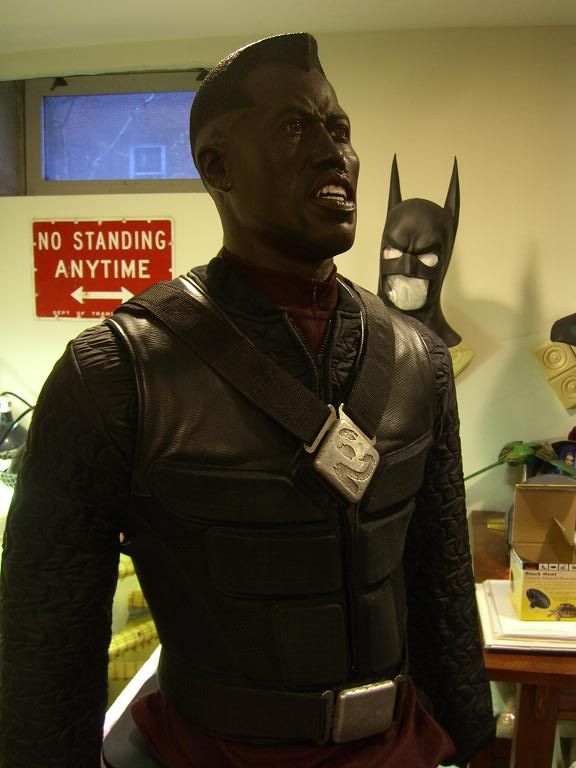 the ol' blade 1 bust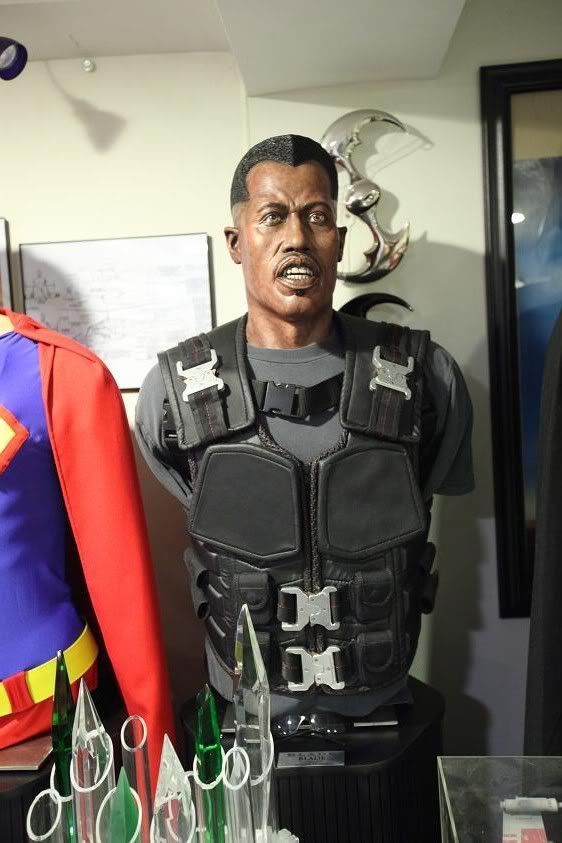 the blade II costume with a Howard S. Studios head in between rocketeer and Blade 1. This has screenused blade II pants on it. I'll be rearranging everything to put all the blades together when I'm satisfied with the blade trinity display.
Last edited: