Active Member
RPF PREMIUM MEMBER
Hi All,
This is my first run, so if I have detailed anything wrong, please help me!
I am doing a limited run of the Life & Lies of Albus Dumbledore prop I've been making:
I have recreated the prop version of the cover, as detailed as I can. It will be foiled and embossed to match. The inside cover matches the sample images I managed to find online.
The book is 318 pages long that I've stitched together that make for an actual book to read. Hopefully it makes sense and it's fun to read, I certainly think so!
Each book takes about 2 weeks to make. Please note that as each cover is handmade there may be some slight differences between your copy and the pictures seen here.
The cost of each book will be £100. I live in the UK so if shipping overseas please add £10 for insured delivery (if ordering multiple books contact for accurate price). Payment is via Paypal:
bennygorilla@hotmail.com
. Don't forget to put your
username, version of book wanted, and whether to attach the Batty note
, in the paypal notes.
Please PM or comment here for interest/questions. I'll list the order statuses/interest list in this thread, and indicate when it will be sent.
EDIT: Another RUN will be available from SEPT 2018.
Cheers!
Line Status:
DECEMBER 2015:
1. ecl - 1 Book - Prexmas - Delivered
2. Snowfire - 1 Book - Prexmas - Delivered
3. LTsmash2000 - 1 Book - Prexmas - Sent
4. Joukov - 1 Book - Prexmas - Delivered
5. Shanealexannand - 1 Book - Delivered
6. Mr Bubbles - 1 Book - Delivered
7. Sapper36 - 1 Book - Sent - Delivered
8. Picosbeak123 - 1 Book - Delivered
9. Private buyer - 1 book - Delivered
10. Private buyer - 1 book - Delivered
JANUARY 2016:
1. Monkey540 - 1 book - Paid - Delivered
2. Oracle - 1 book - Paid - Delivered
3 & 4. Ignisfatuus - 2 books - Paid - Delivered
5. lynx0099 - 1 book - Paid - Delivered
6. Private Buyer - 1 book - Paid - Delivered
7-10. Snowfire - 4 books - Paid - Delivered
FEB 2016:
1. Pfockerchief - 1 book - Paid - Feb Delivery - SENT
2. Snowfire - 1 book - Paid - Feb Delivery - SENT
3. Sunkistshark - 1 book - Paid - Feb Delivery - SENT
4. ultraman - 1 book - Paid - Feb Delivery - SENT
5. allosaur176 - 1 book - Paid - Feb Delivery - SENT
6. StridersHeir - 1 book - Paid - Feb Delivery - SENT
7. bbrcraver - 1 book - Paid - Feb Delivery - SENT
8. Keelhauler - 1 book - Paid - Feb Delivery - SENT
9. Tig - 1 book - Paid - Feb Delivery - SENT
10. Karmajay - 1 Book - Paid - Feb Delivery - SENT
RUN - MAY/JUNE 2016:
1. superclavier - 1 book - PAID -
SENT May 28th
2. Tommyarts - 1 book - PAID -
SENT May 28th
3. Mxlplx - 1 Book - PAID -
SENT May 28th
4. ATL Kenobi - 1 Book - PAID -
SENT May 28th
5. SenseiFetter - 1 Book - PAID -
SENT May 28th
6. shmartybird - 1 Book - PAID -
SENT July 15th
7. Wolfie - 1 Book - PAID -
SENT July 15th
8. OldSox - 1 Book - PAID -
SENT July 15th
9. hopefulhp - 1 Book - PAID -
SENT July 15th
10. sprocket - 1 Book - PAID -
SENT July 15th
11. Luciusfan - 1 Book - PAID -
SENT August 7th
12. Teecrooz - 1 Book - PAID -
SENT August 7th
13. JPH - 1 Book - PAID -
SENT August 7th
14. Drac - 1 Book - PAID -
SENT August 7th
15. erdbeere003 - 1 Book - PAID -
SENT August 7th
Single Sales:
1. Kreacher - PAID -
Status: SENT
2. Raros - PAID -
Status: SENT
3. Eurojunkman - PAID -
Status: SENT
4. Jcru - PAID -
Status: SENT
5. Bruce Wayne - PAID -
Status: SENT
6. GeoffMartin3299 - PAID -
Status: SENT

RUN - JULY 2017
:
1. The Pawn - 1 book - PAID -
Status: SENT
2. House elf - 1 book - PAID -
Status: SENT
3. hermione2626 - 1 book - PAID -
Status: SENT


RUN - JAN 2018:
1. @
anjalein
- 1 book -
SENT
2. @
thisismyname
- 1 book -
SENT
3. @
vader1974
- 1 Book -
SENT
4. @
Mpops89
- 1 book -
SENT
5. @
mattevans
- 1 book -
SENT
6. @
n
asedo
- 1 book -
SENT
7-8. @
hermione2626
- 2 books -
SENT

RUN - SEPT 20th 2018 (2 books currently available):
1. @
mugglebornwitch
- 1 Book (MV) -
SENT
2-3. @
evaii
- 2 books (NP) -
SENT
4-5. @
stefanielaurenn
- 2 books (NP) -
SENT
6. @
dingleberry96
- 1 book (NP) -
SENT
7. @
Ginie Chaillou
- 1 book (NP) -
SENT
8. @
bogdanak
- 1 book (MV) -
SENT
9. @
pewes2000
- 1 book (NP) -
SENT
10. @
abastiensharp
- 1 book (MV) -
SENT
11-13. @
cloverblacklupo
- 3 books (MVx2, NPx1) -
SENT
14. @
let
- 1 Book (MV) -
SENT
15 -16. Snowfire - 2 books (MVx1, NPx1) -
SENT

Interest
:
@
LorduDesign
@
cristobal
@
SantinoCasas
@
macman27
@
JJ Griffin
@
Ivanhotep
@
ryguyrocks
@
Yarooon
@
Kalel76
@
bellthandian
@
aeseven7 @
Evan Currie
@
Aldo The Apache
@
bbmchl
@
Harryfan04
elenabice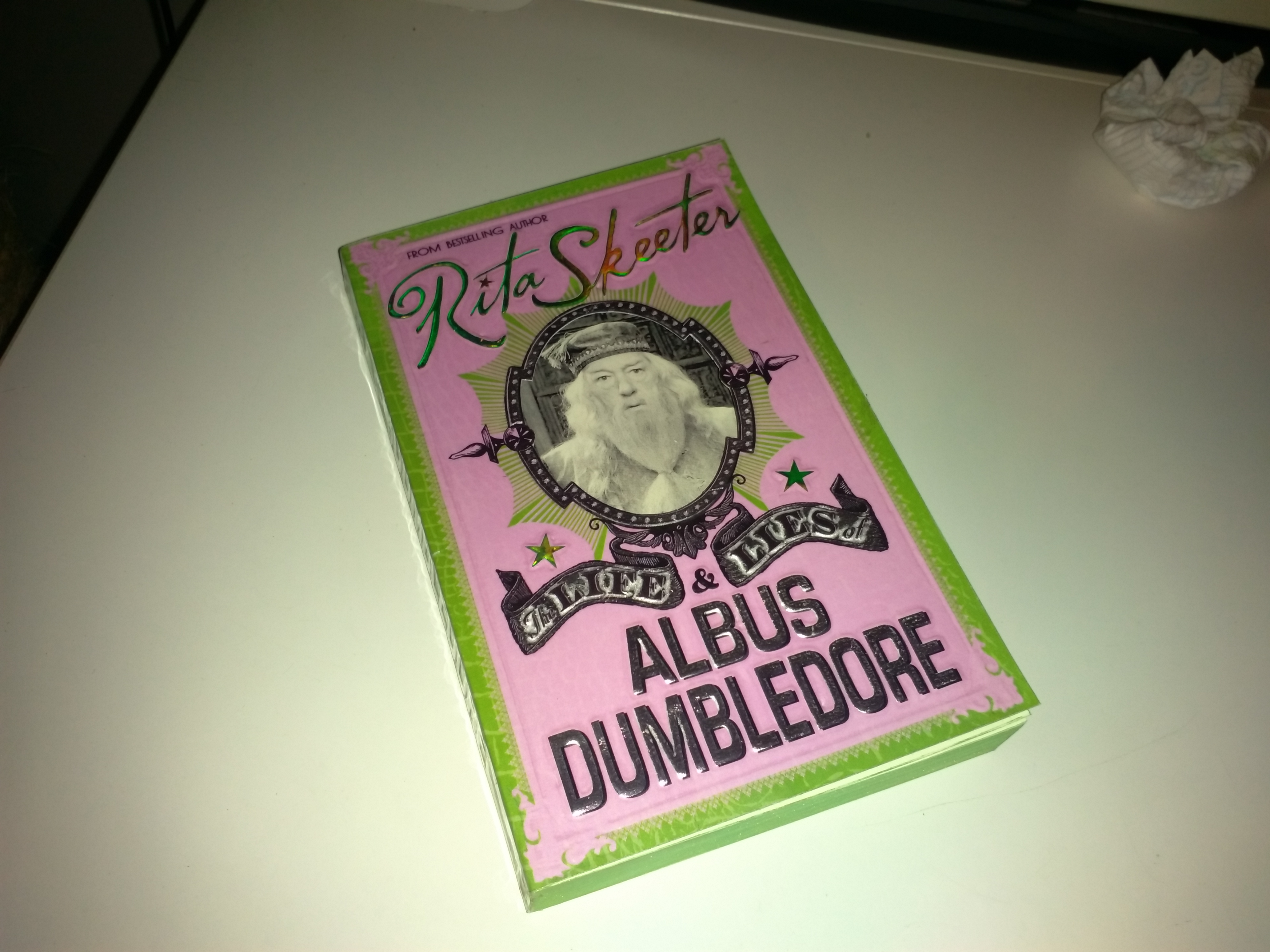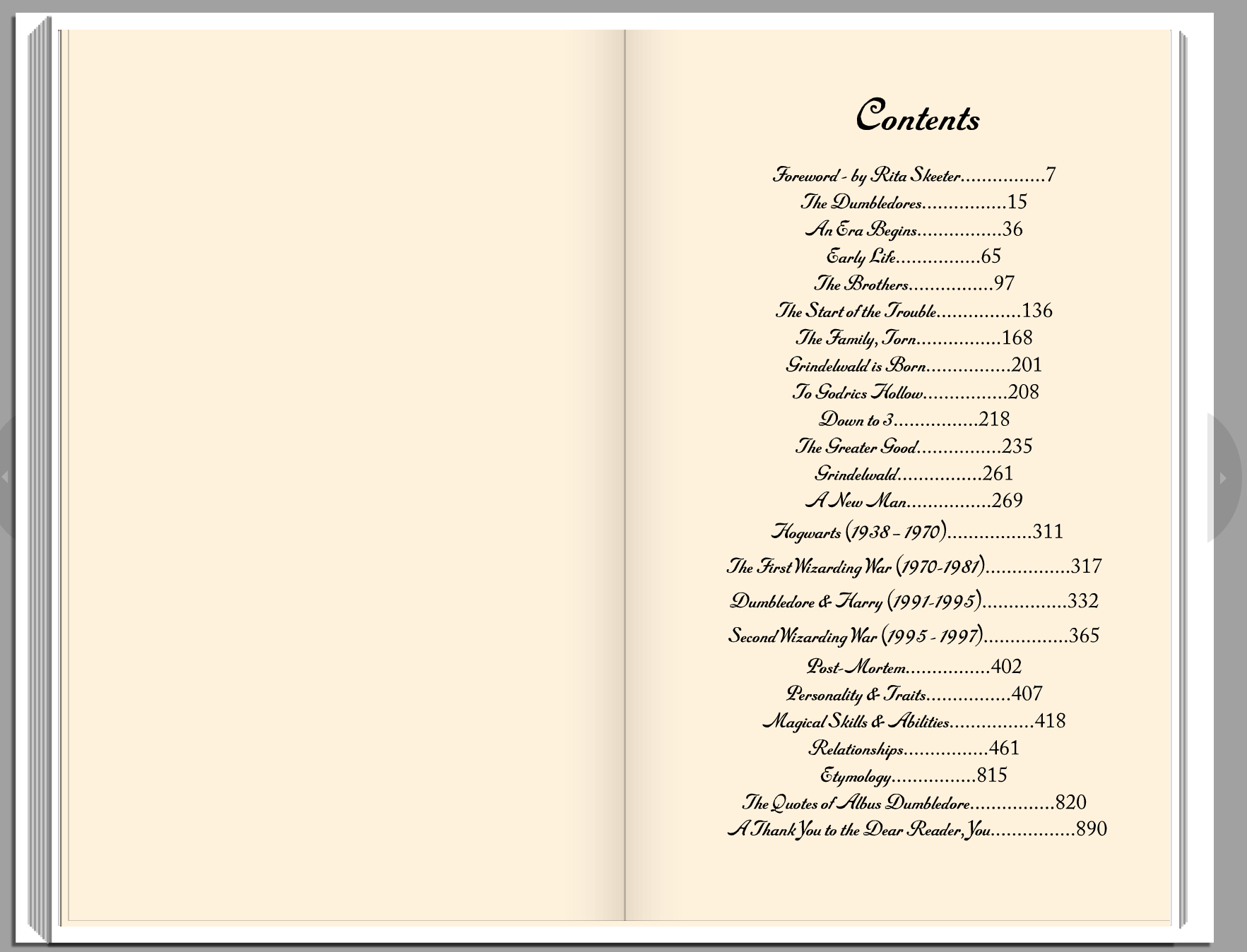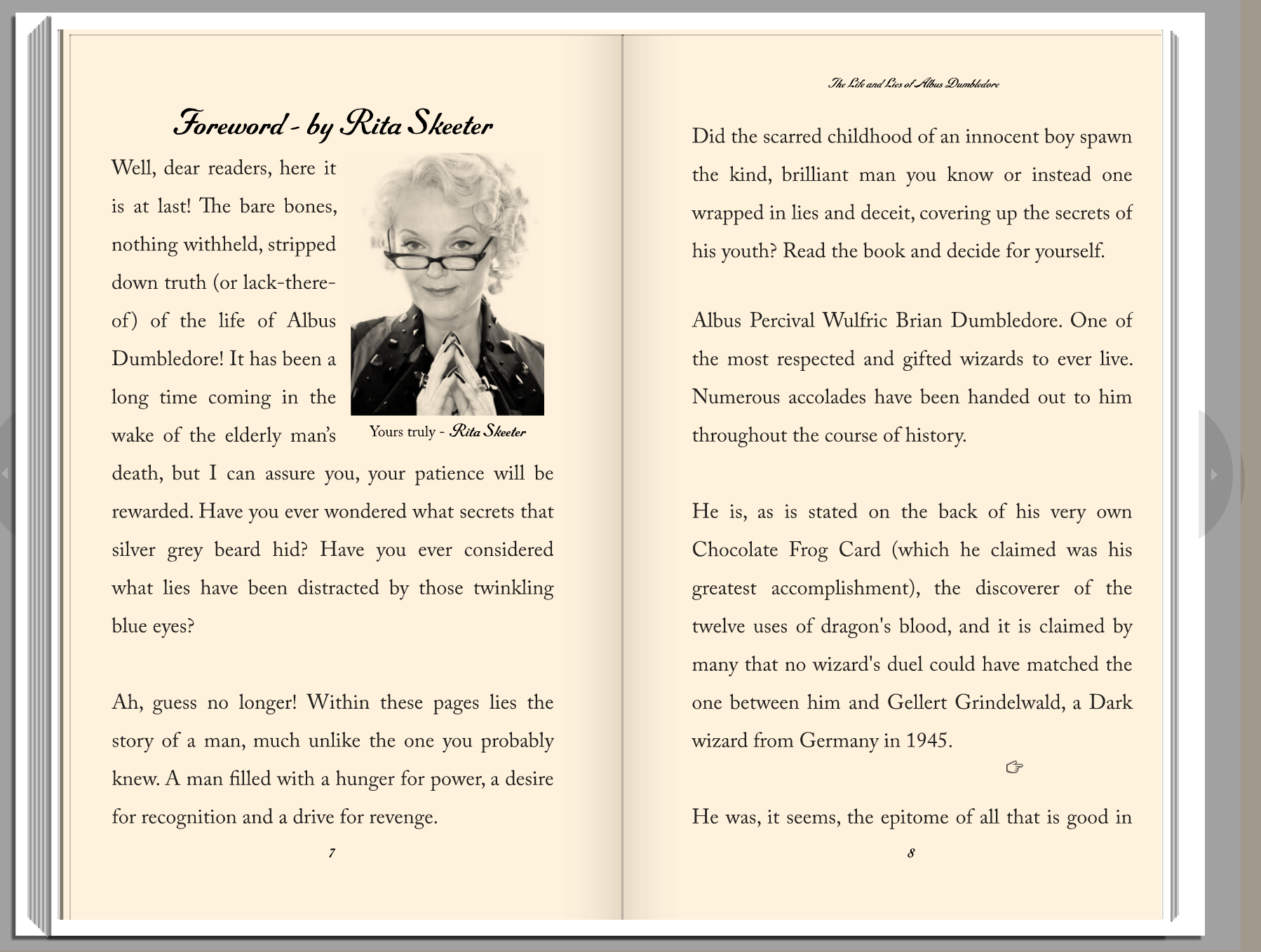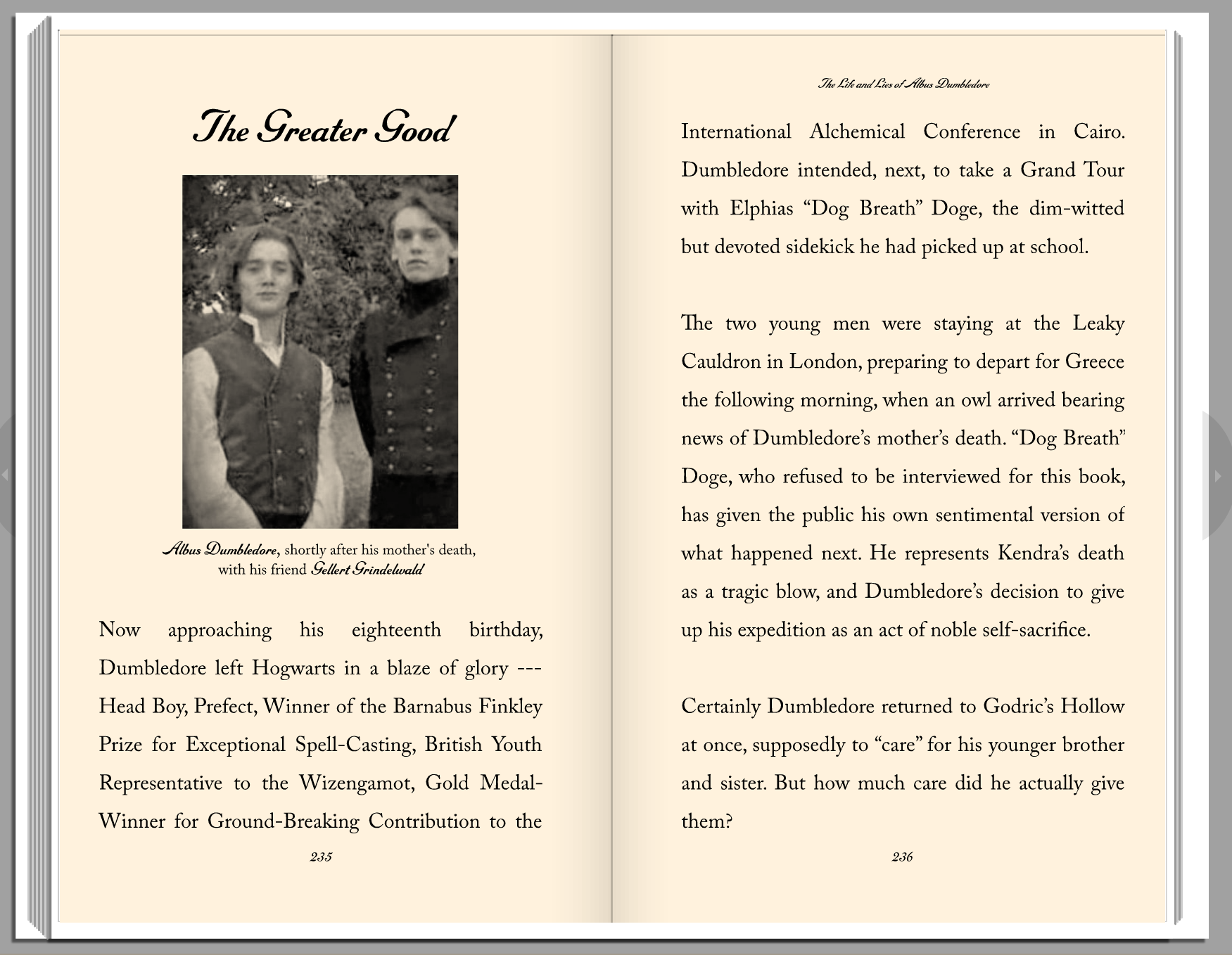 Last edited: