I finally got off my arss and picked up Topknots bio. Here are a few photos of the lense that I put together today.
I had an old faceshield from my firefighter helmet. It's gold mylar coated. I thought what a perfect place to recycle it.
I decided to do the wire mesh over it but I noticed in the screen stills the mesh is beneath the lense. I decide to sandwich three layers.
I then clipped them together and used epoxy putty around the edges. I actually put the putty on a little at a time.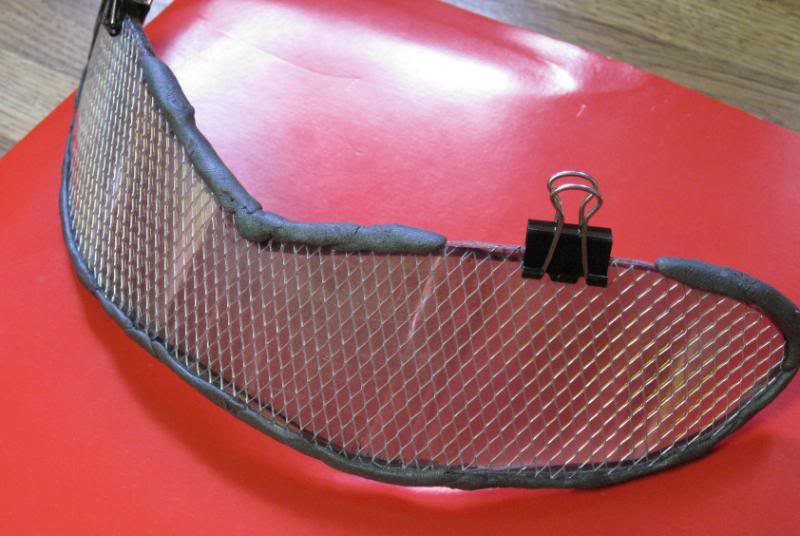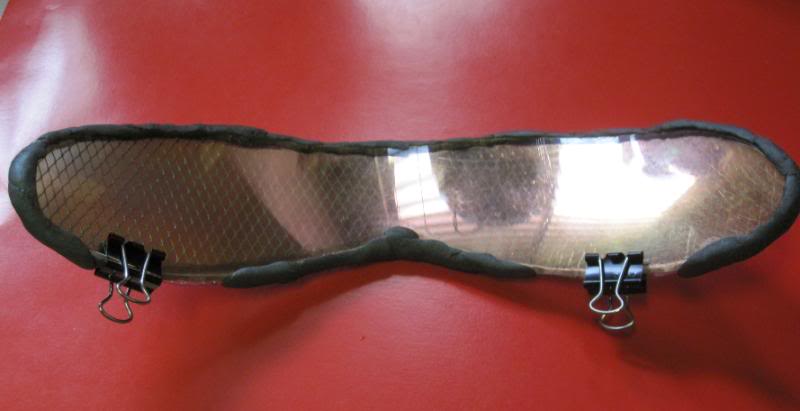 I also put the lasers in this week. Here are a few pics of that and the helmet with the lense. I will put a video up soon so
you can see the face blade in action. I'm thinking about playing with some way to light up the lense. I saw a while back
someone on here lit up some blades with a blue light. We'll see.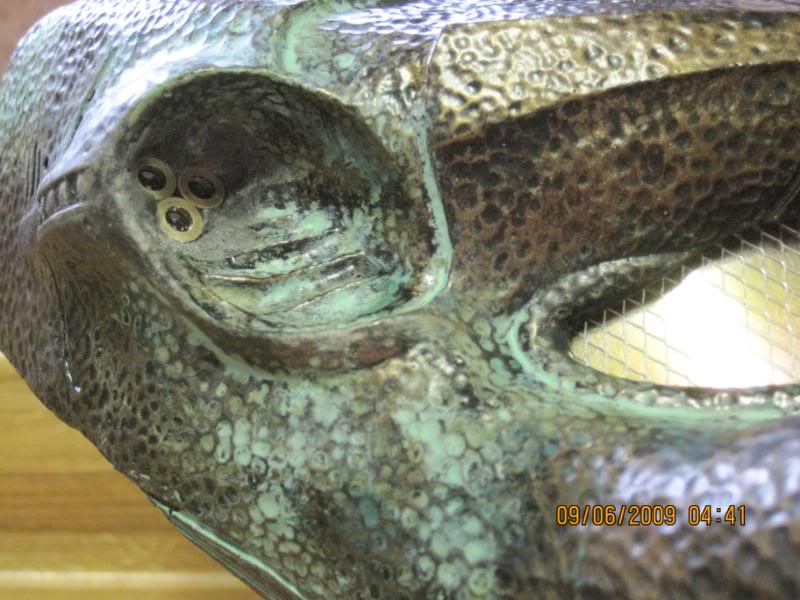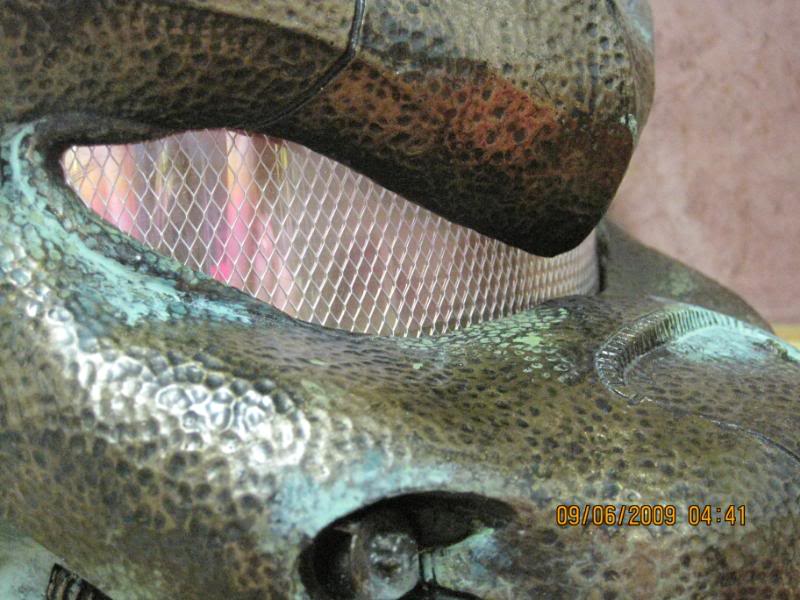 OK here's afew pics of the lights I added. It's not quite as dramatic as I had hoped but it is
a little different. Obviously it looks cooler in low lights.