Master Member
Gone but not forgotten.
So the Fiancee and I were at Hobbylobby today picking up some flowers and stuff for our wedding next month. I noticed that all the craft stuff was 30% off. I thought "Foamies"! Sure enough all things Foamie were on sale. Since I am planning my Predator build I thought I better get some practice in. I grabbed 8 sheets of 2mm and 8 sheets of 3mm black Foamies at 89 cents and 30% off! I also grabbed a pack of Foamie markers, Foamie glue, and a bucket of Foamie geometric shapes. All on sale.
I want to do a P1 style suit. I have my mask, Bio and hand/feet supplier picked out already. I'm going to do a split MR I skin. I'm doing the armor, obviously, out of Foamies.
I grabbed some poster board and sketched out a loose design based on the P1 thigh armor. this is not going to be the final piece, I just wanted to see what I could do with the stuff. This is only a test!
Then I grabbed a sheet of black Foamie and my marker.
I layed my cut out patterns and traced then.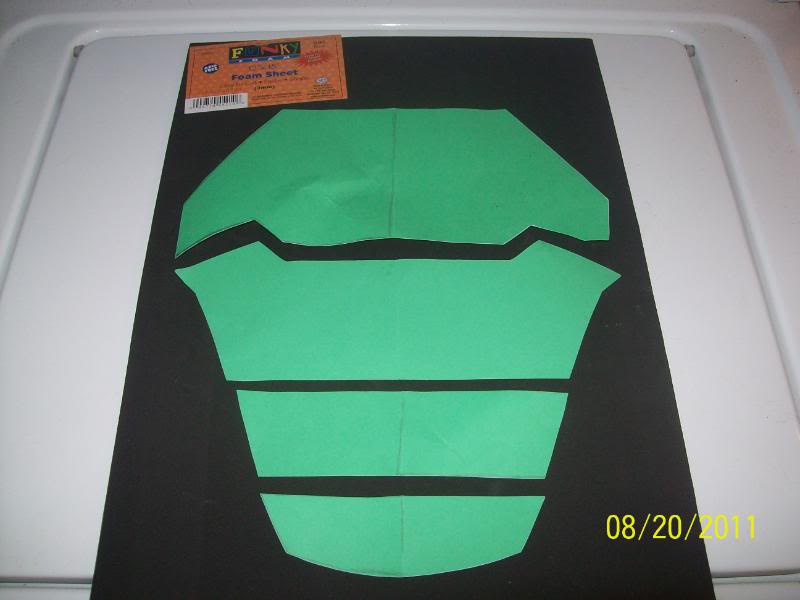 After a little hot glue action and a diluted white glue bath, this is what I came up with. Not bad for my first ever experience with Foamies I think.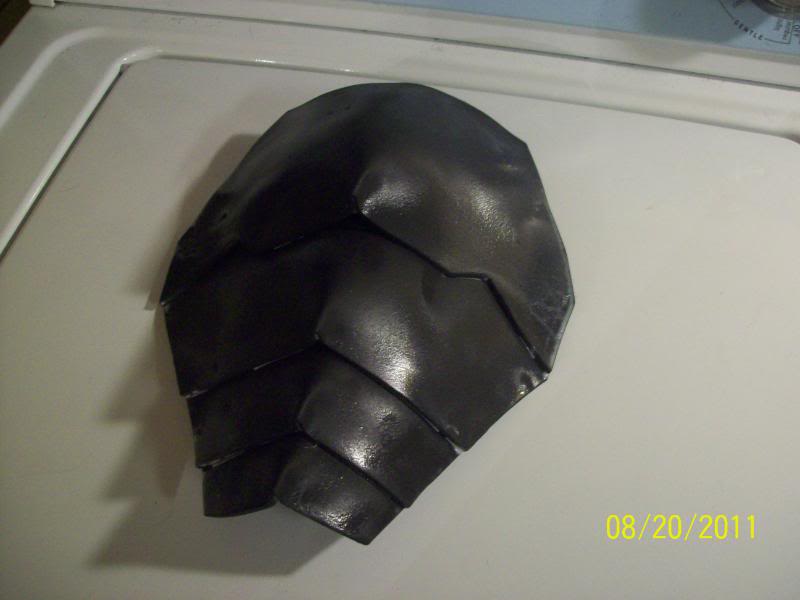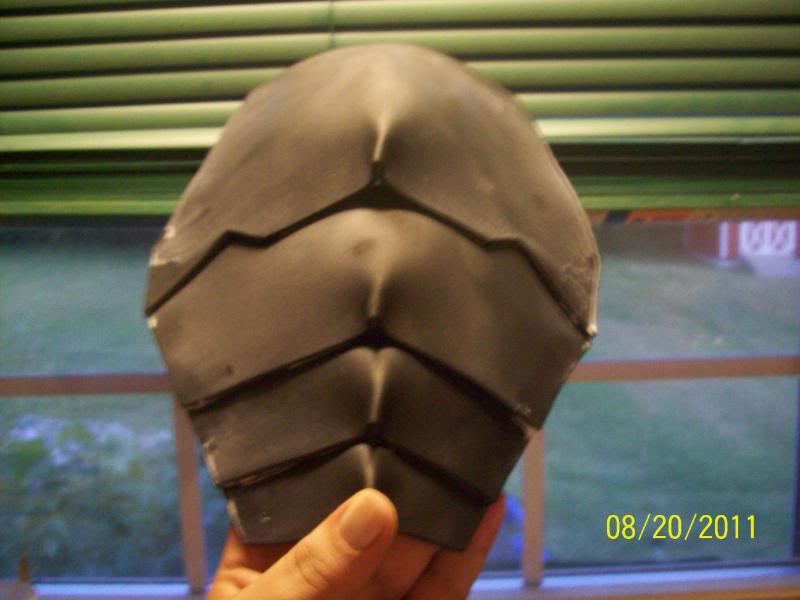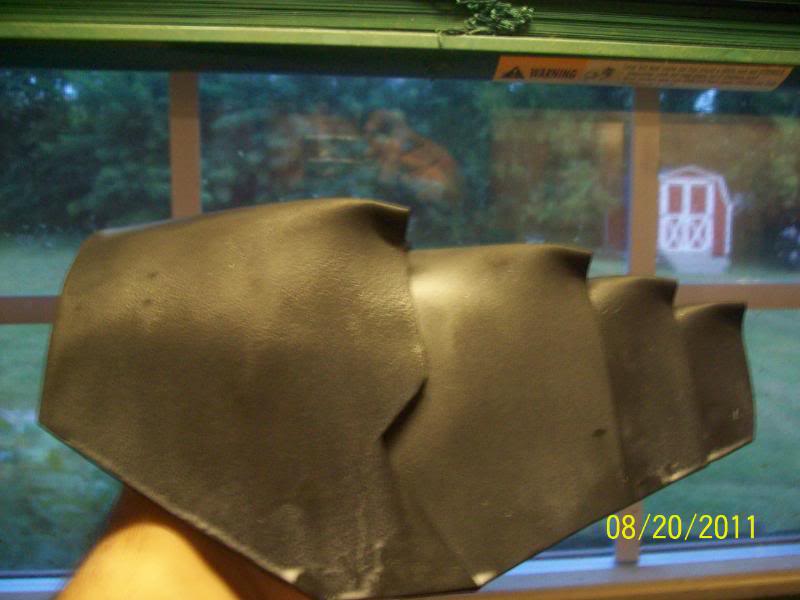 Tomorrow, after the glue has dried I will shoot them with some silver paint and weather them.
So far this was a lot of fun doing. I cant wait to actually start the build in October!
Oh, thanks to everyone who has taken the time to answers questions from a newbie!