Master Member
RPF PREMIUM MEMBER
Hi guys,
There are some items that I'll not replicate again in future.
So, everything I done will be gone forever after this LAST and SHORT run of our pieces.
We have in stock
ONLY 3 HEADPIECE and ONLY 5 CROSS OF CORONADO
A
gain, this will be my last run for these pieces...
Description for Headpiece:​
This replica come directly from my headpiece. We worked very hard to correct all lack of the original one cause its age.
Outer Part
Chain
Birds
Wings
etc..
We prepared a SPECIAL metal alloy, compose by Bismuth! Bismuth is a very important component, just read its feature in the following page to understand what I mean. Ops, I forget to tell you that Bismuth is MORE expansive than BRONZE!
http://en.wikipedia.org/wiki/Bismuth
We tried this special alloy and... we did it! ALL details keep from the original Headpiece! Nothing was loose!!!!!! It is really something incredible! Just check with your eyes... pics are better than words
We searched very long time also to find a perfect plater! We done various test but nothing satisfied us... until today! Finally we found a PERFECT platers! This plating work KEEP all
details that our metal alloy give to us!
We are talking about a GENUINE 24KT GOLD PLATING work! Check it guys... it is just fantastic!
SCREEN ACCURATE VERSION: This version will be Gold Plated 24kt, but it will be work with a chemical process the will made it accurate with the one seen in the movie! This one will have SMOKED TOPAZ gem!
Description fo CROSS OF CORONADO:​
Cross of Coronado is one of the most important relic that you can find in all Indiana Jones movies. It was seen in the Last Crusade and it was the arctifact that Indy search for "a life"...
Our cross is made with a solid metal. We plated it with a genuine 24kt gold plating and after we give it a lot of work to give the "brass apparence". The original prop (now in the Indiana Jones Exhibition) want simulate the real brass cross.
All materials used in this replica are top notch! These are some details:
High Quality Metal
24kt Gold Plated and final brass treatment
4 REAL PEARL Blue Lace Agate Cabochon
12 genuine cream pearl
Brass roll chain wired with a smaller gold rope chain, just like the original prop
2 different color of blue resin inside, just like the original
As you can see, every details of the original prop was transferred on this replica. The sculpt itself is almost perfect.
Just take a look to the comparison pics with the original cross (on the left) and our replica... you have to try to capture every details, from the position of the hands to the foot angle... from the Christ's face to the halo's angle on his head.
Some pics of Both PROPS: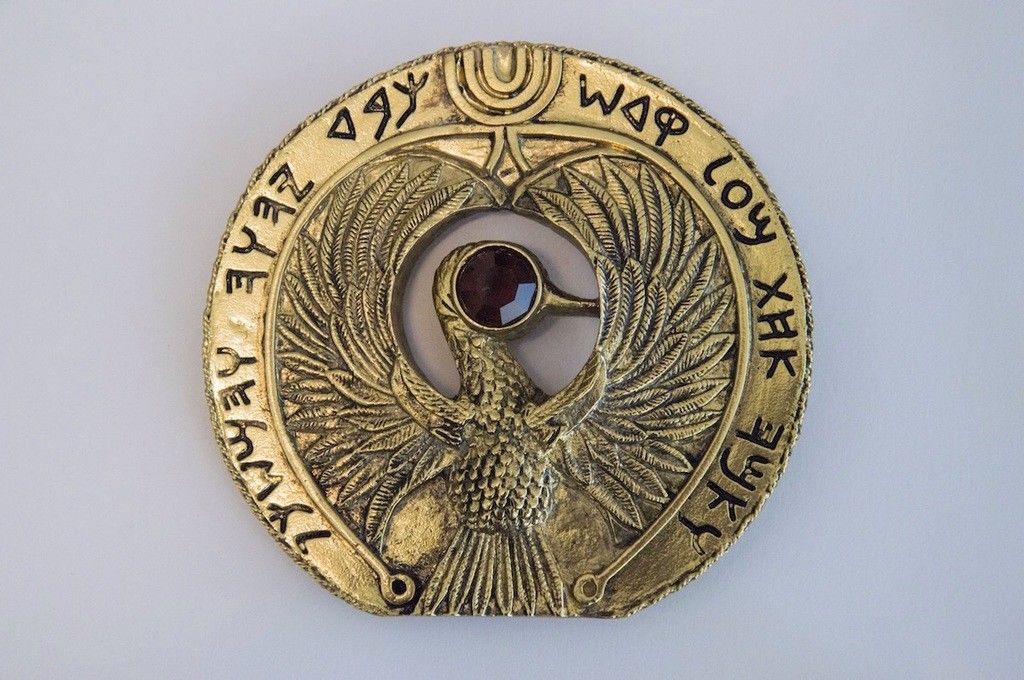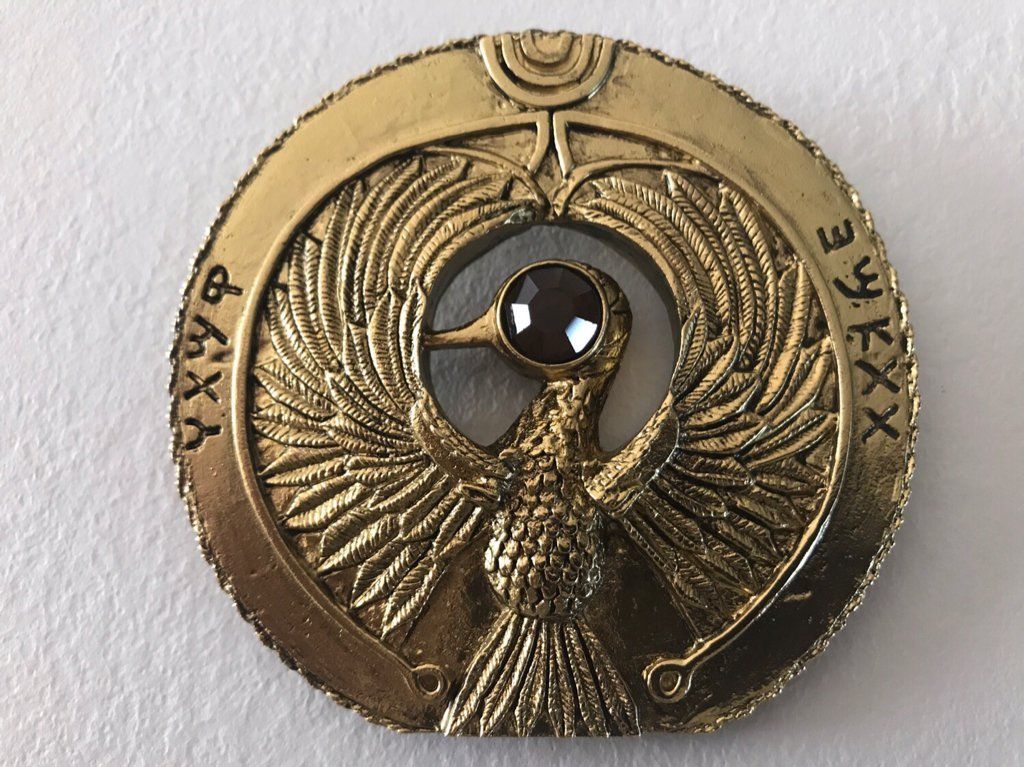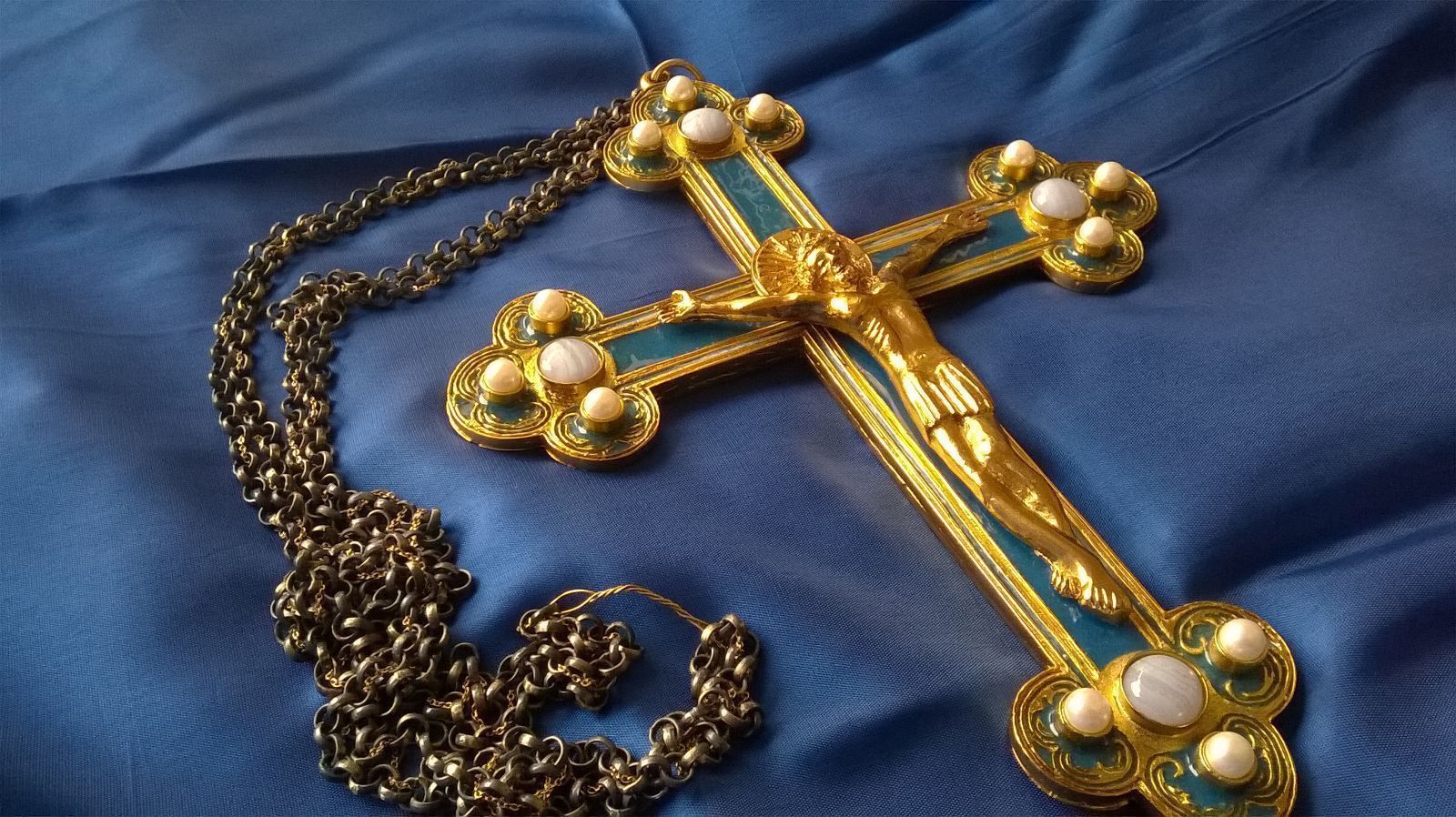 PRICE FOR HEADPIECE: SOLD OUT
329$ plus shipping
PRICE FOR CROSS OF CORONADO: 1 REMAINED
349$ plus shipping
If you want to have one of this piece in your collection, this is your last possibility to have it!​
Last edited by a moderator: