Sadly, this is the first year that my younger daughter bailed out on being a superhero for Halloween.
At the last minute she decided she wanted to be a slice of watermelon, and my older daughter wanted a Mardi Gras style peacock outfit. After a quick trip to Wal Mart & Michaels for materials, this is what I put together in about an hour.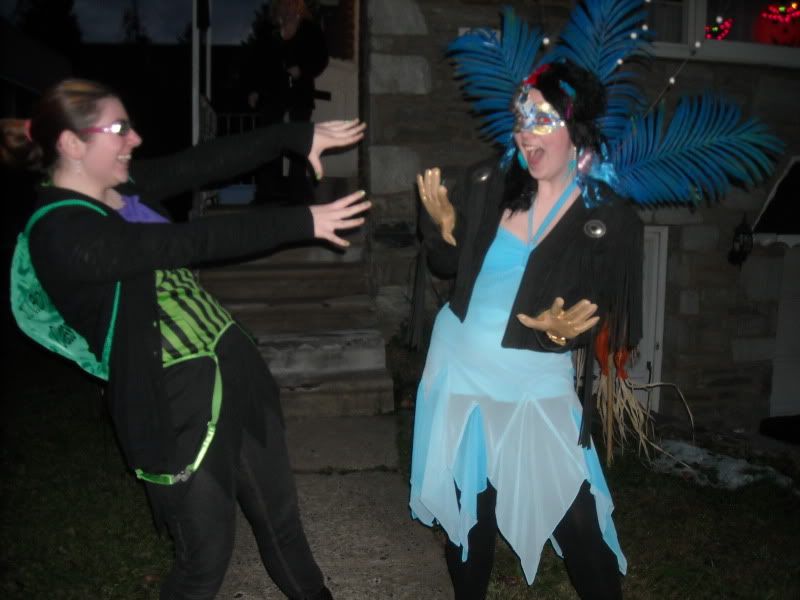 Of course this didn't stop me from throwing on a Batsuit...