After looking at Tom's restoration of the original
Enik the Altrusian
from Land of the Lost, I decided I had to finally get this done. I cast up the bust and started getting bits and pieces for it. This piece isn't the most accurate, and it's meant to be more a Sleestak than Enik, but I'm going to do some work and hope to have a pretty decent Enik the Altrusian when done! I plan to do a partial tunic to hang off his shoulders, and put together a Magetti necklace to hang from his neck as well.
I located plastic spheres that I'll use to replace the opaque eyes. I'll dremel out the resin and pressure fit them in place like I did with my Slimer eyes. I plan to spray the inside with a smokey paint job tinted with red to give him eyes as close as possible to the real thing.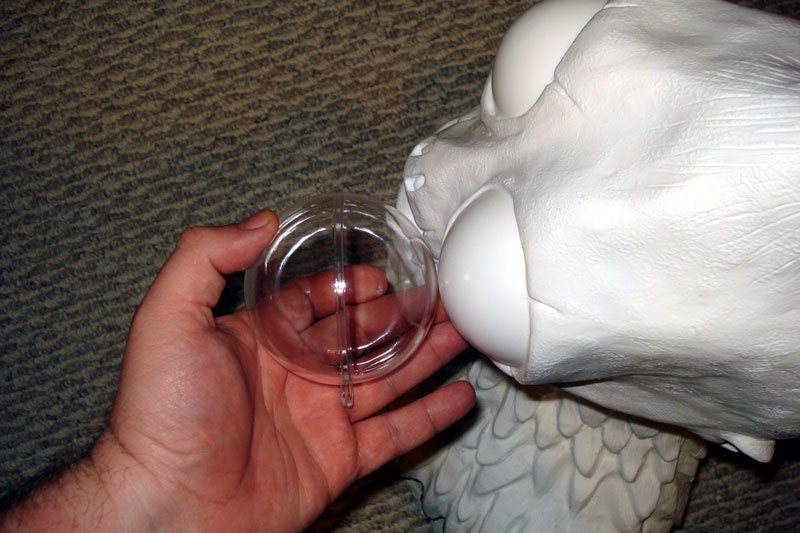 Hopefully I'll be able to get a good chunk of dremel work this weekend.