Here's a project I've been working on since 2016. I actually had a complete Kylo Ren in 2016 but it wasn't anything like what I really am wanting to accomplish with this costume.
Let's start with the helmet... the helmet is a heavily modified/repainted Anovos. I have a whole other thread on this if you want to take a look at that. It details the painting and weathering process.
I originally had a screen accurate scar on the front of the faceplate but decided to fix it, as I just didn't like the look of it with the helmet. Here's the final result.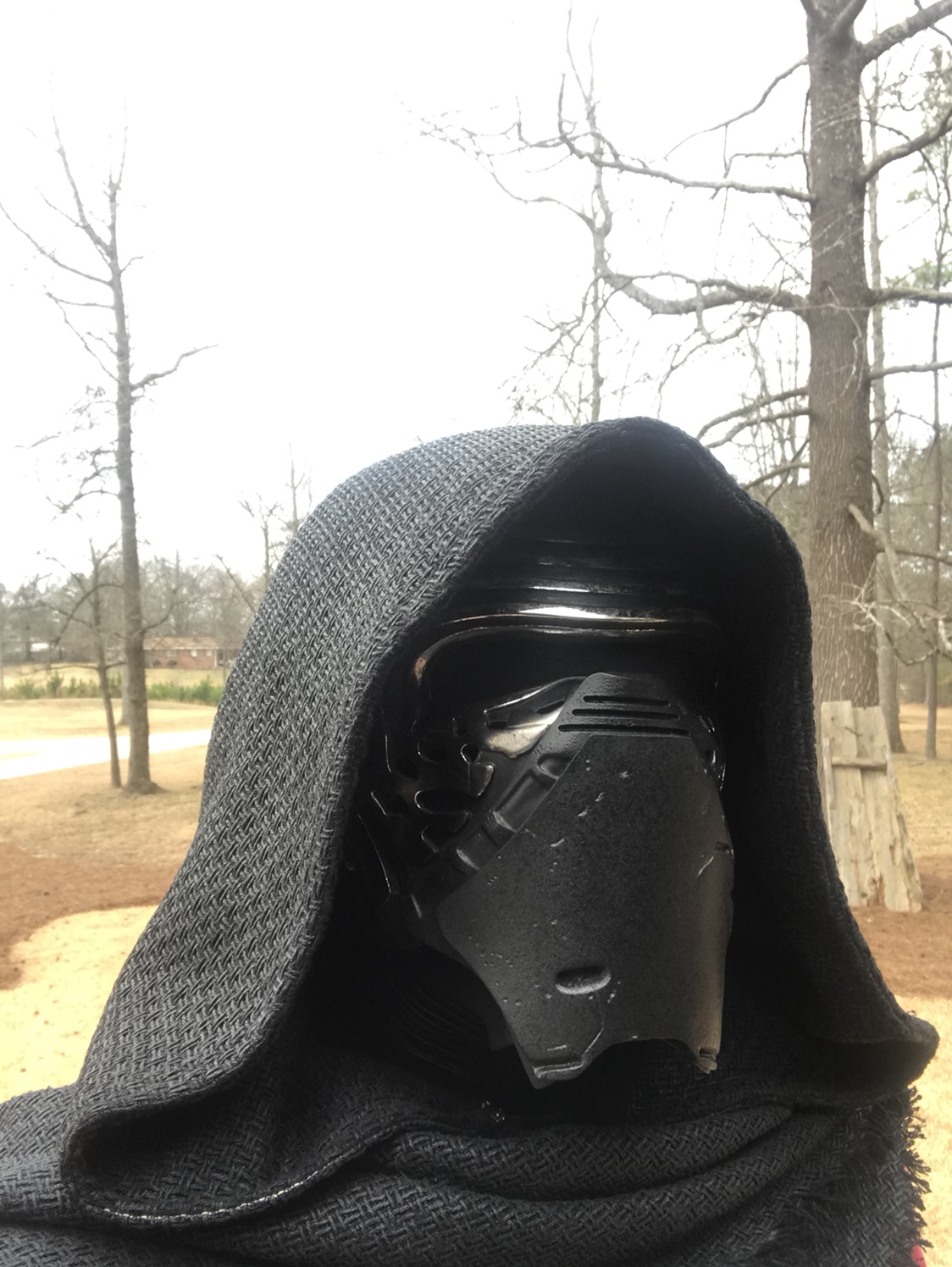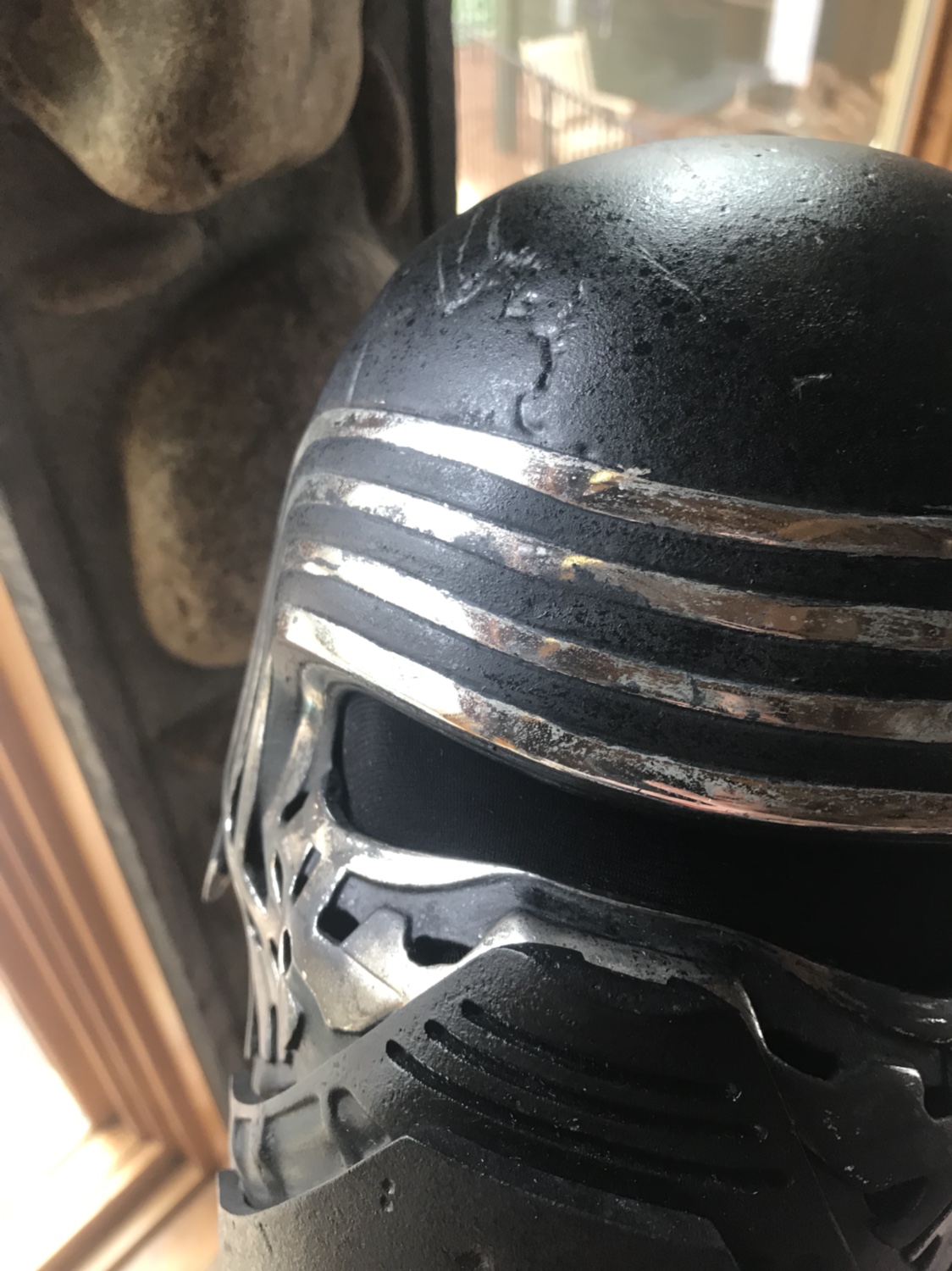 Next, the sleeves. The sleeves were done locally and are the same ones I've had since 2016, though they need to be taken in a bit to get a tighter fit.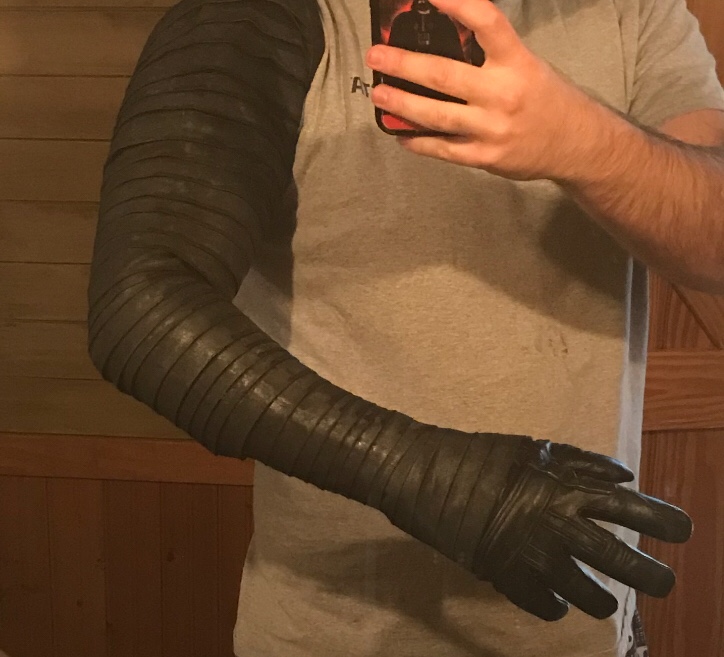 Belt is a PH props along with the neckseal. The gloves came from Endor finders.
My belt/saber clip came from Phoenix props.
The saber itself is a pew pew crafts painted by me.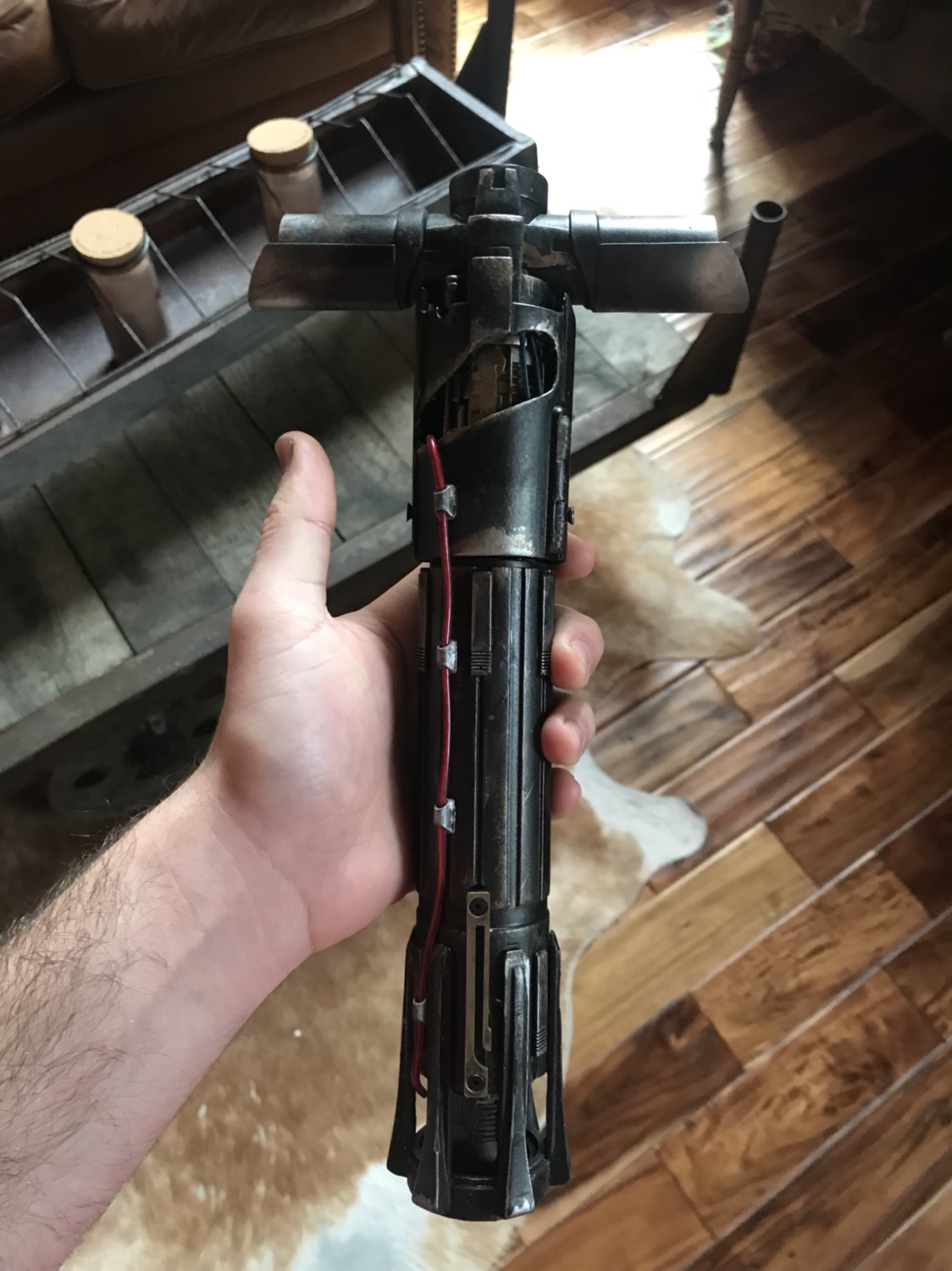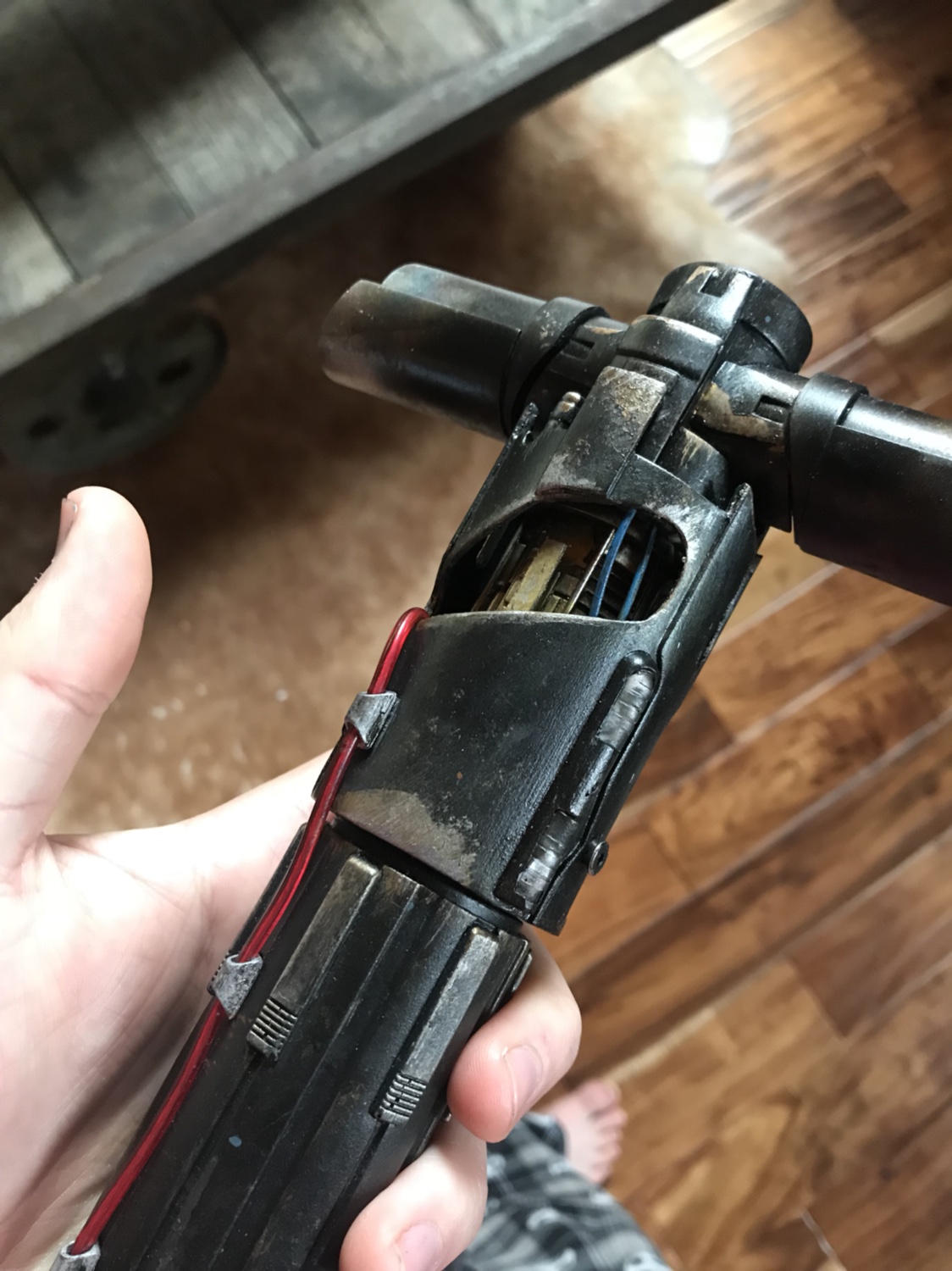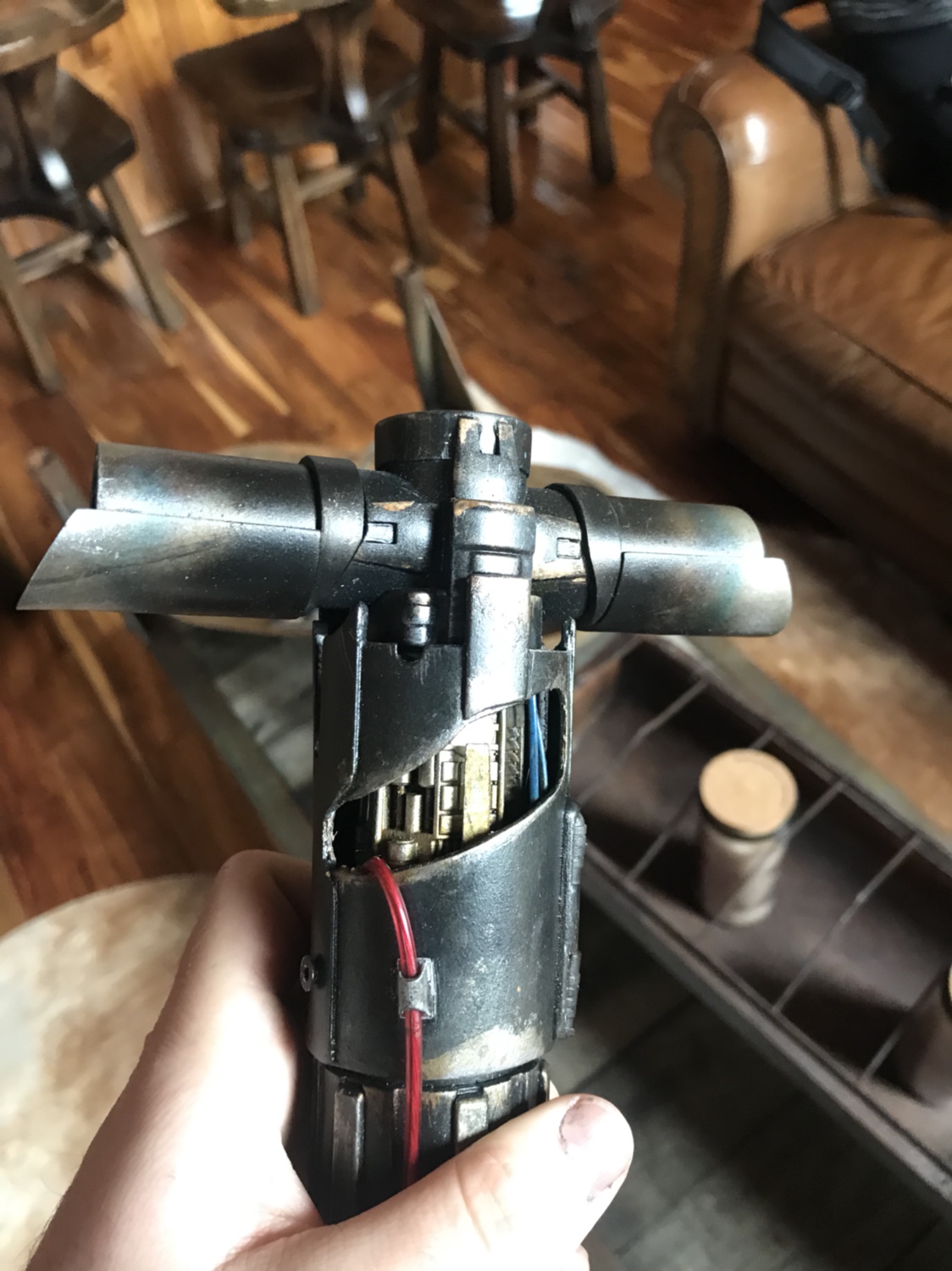 The robe and scarf/hood combo are being made by Maxi, a friend of mine. He did all the work on this "mock up" robe I'm wearing here. The scarf and hood set I'm wearing was also done by him but is JJV3. I will be using JJV2 for the new robe and new hood/scarf set.
I'm in the 6'1-6'2 range depending on the day and my shoes, and with my boots/helmet I get brought up to about 6'4, so this robe fits spectacularly.
As for the boots, those are JDOS but I don't have them in yet.
Pleated tunic will be from my friend Karina. Not sure about pants yet.
Now onto the midcoat/starkiller base coat.
It has such an odd texture that I honestly believe was achieved through some sort of rubber applied to a wool fabric. This is my test, on the right, compared to the screen used on the left.
Once I can nail that texture, Maxi will be doing a midcoat for me out of that material as well.