Hi guys,
Well some of you already know that Scott (Mannowar) and Kyle (Hyphyjuice503) had trusted me with the building and painting of a suit.
This will be the third time I put my hands on a suit but I have change a lot of things, starting from now the use of inks, new techniques, thanks to a good friend up north
, new fresh ideas that i will be showing to all of you the best I can.
Today I received the parts needed to make this suit come to life,
*Head piece, skins, armor, hands feet and other bits by Scott (Mannowar)
*P1 Cannon by Carl (Carlart) Never seen one of them before, top notch.
*P1 Helmet by Paul (Hez)
*Dreads, P1 beads and Lasers by Casey (BioHunter76)
What I'll be doing in the next couple days it will be washing the latex with some warm soapy water, to get rid of talc. Also I'll be trimming the seams, and hopefully will start to do a couple strokes of ink by sunday.
I'm still waiting for my new airbrush Iwata Eclipse, should be here tomorrow so, i'm excited to start this suit already.
Oh! yeah the concept that I'll be going for is a young/elder if that make sense lol
Well NOW lets go to some pics and let the madness begin !!!!!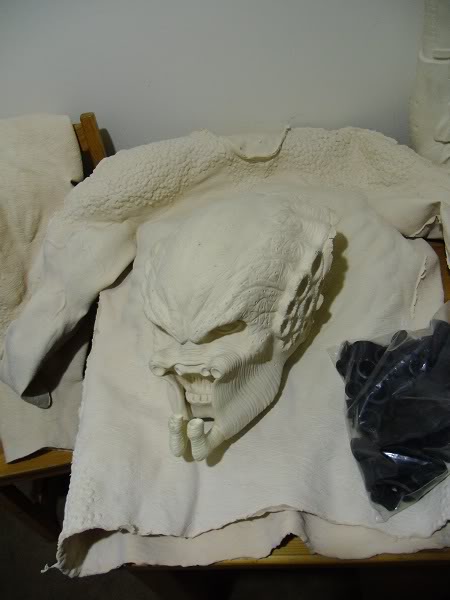 And the little corner, that I call my studio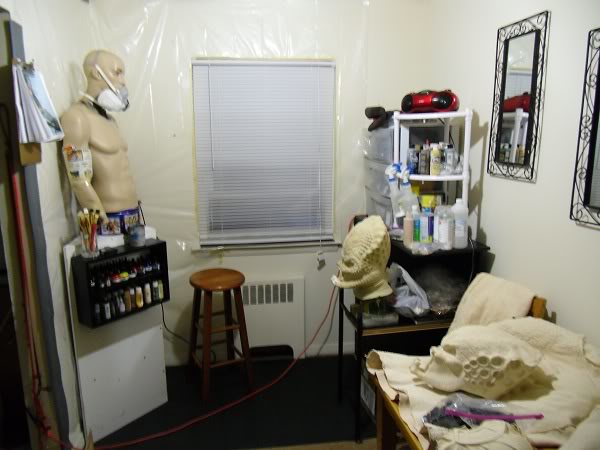 Thanks for looking
Chris