Hi there, here is a 3D printed and painted Bryar Pistol I made. I posted a few images of it in another thread but wanted to show some more here. I bought the STL files from Etsy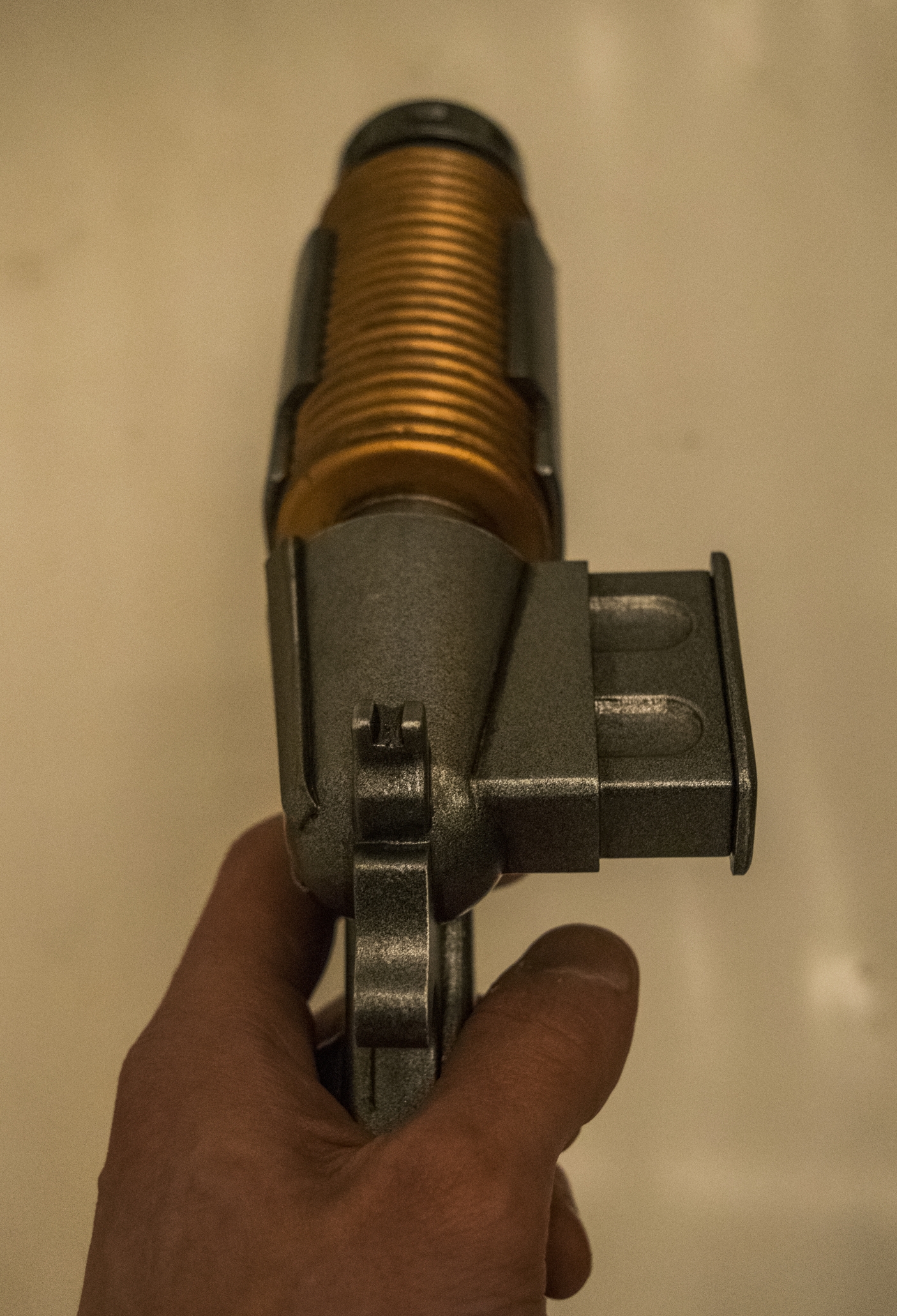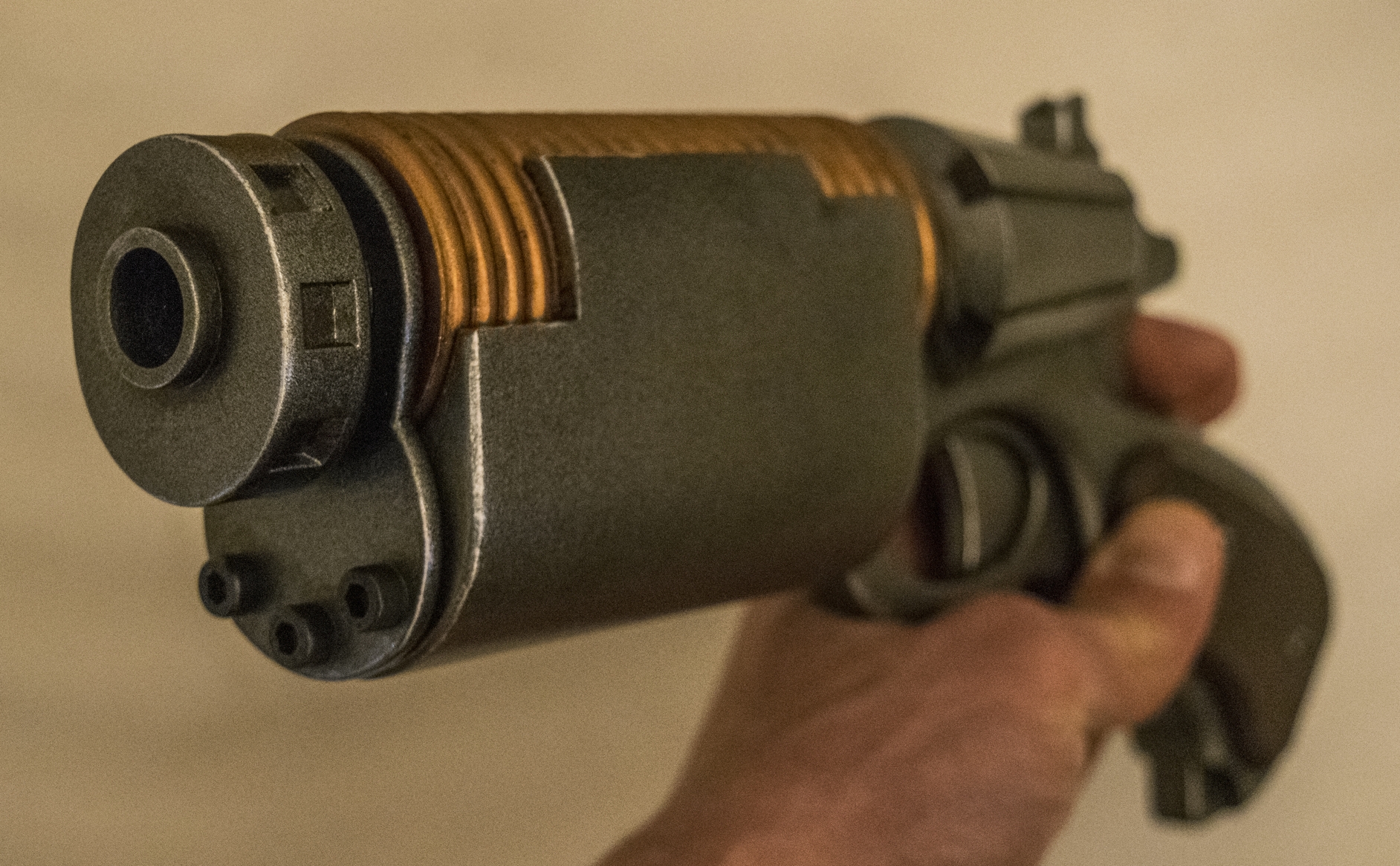 It took about a week to 3D print, sand (I hate sand) and paint. I used multipurpose filler around the seams and car filler primer as an undercoat. This was followed by grey primer, metallic black and finally a light spray of pewter. I laser cut some walnut veneer samples for the handles rather than the 3D printed ones. I used Bronze paint in the recesses and silver for the dry brushed edge detail.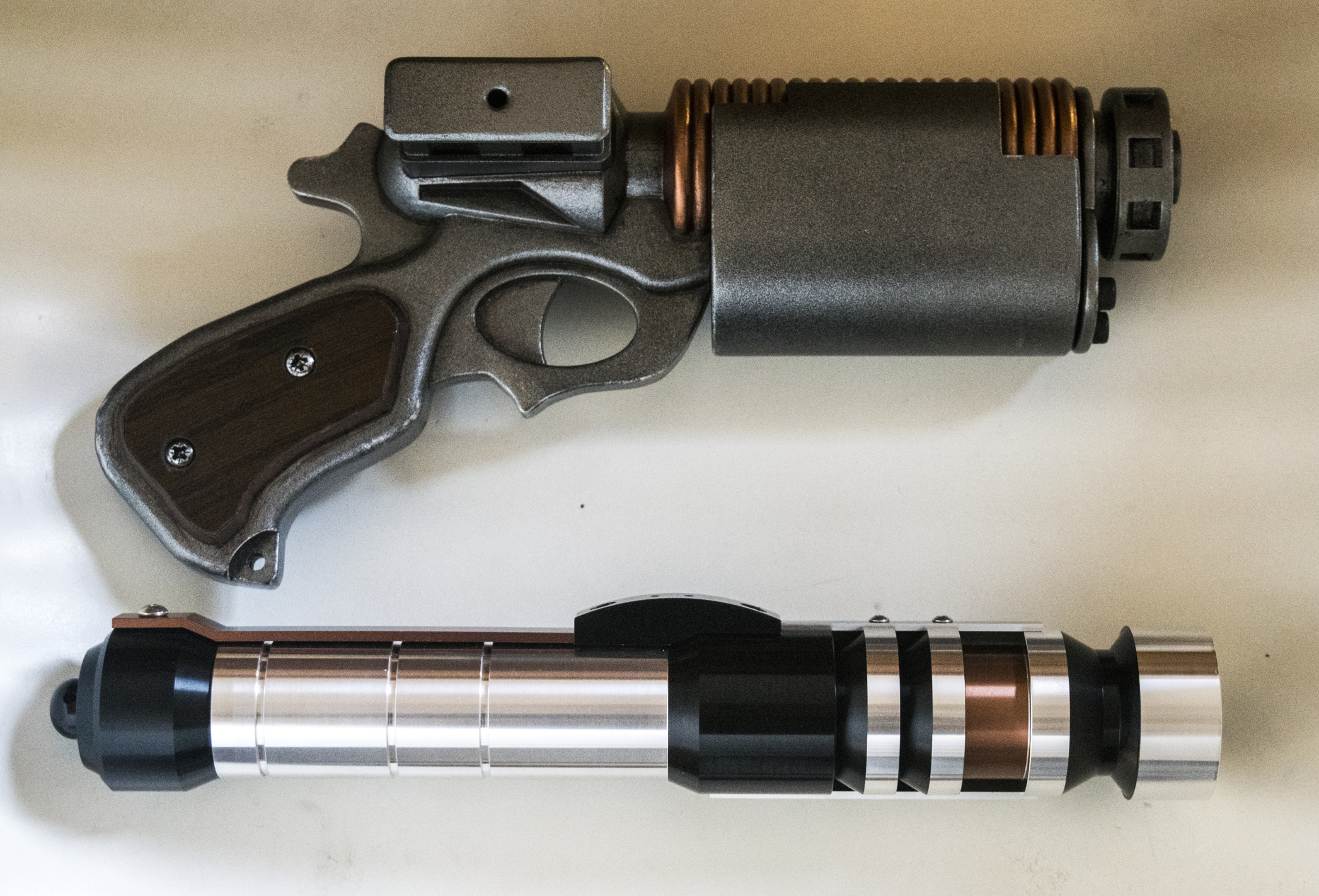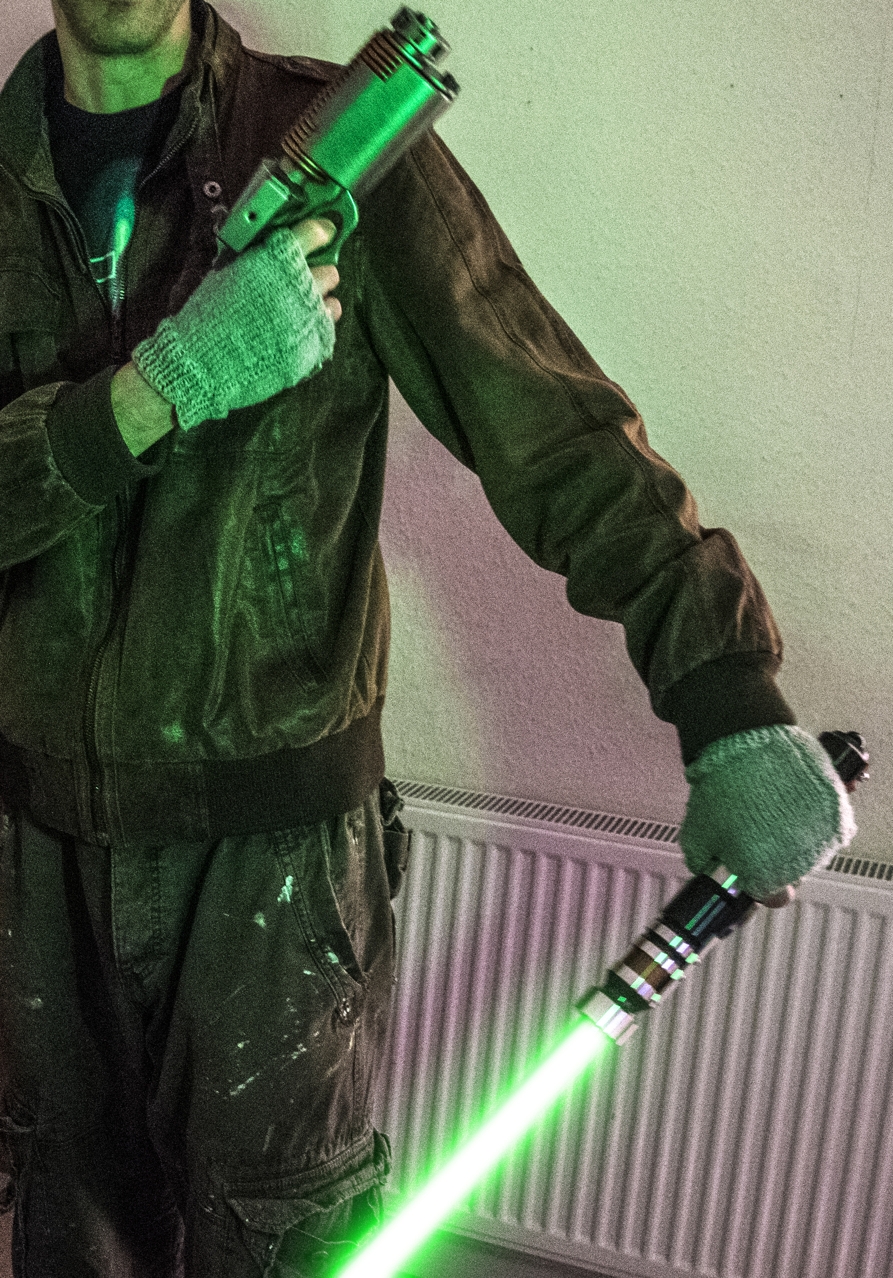 I bought the Kyle Katarn / Qu Rar lightsaber for my 40th birthday and feel it goes well with the blaster. These are on display with my Luke Skywalker (mk2) lightsaber I made twenty years ago at uni on a manual metalwork lather (taking 2 weeks). I also just bought the Luke Skywalker / Anakin Lightsaber from KR Sabers recently adding the ANH parts. This has always been a holy grail of mine and it doesn't disappoint.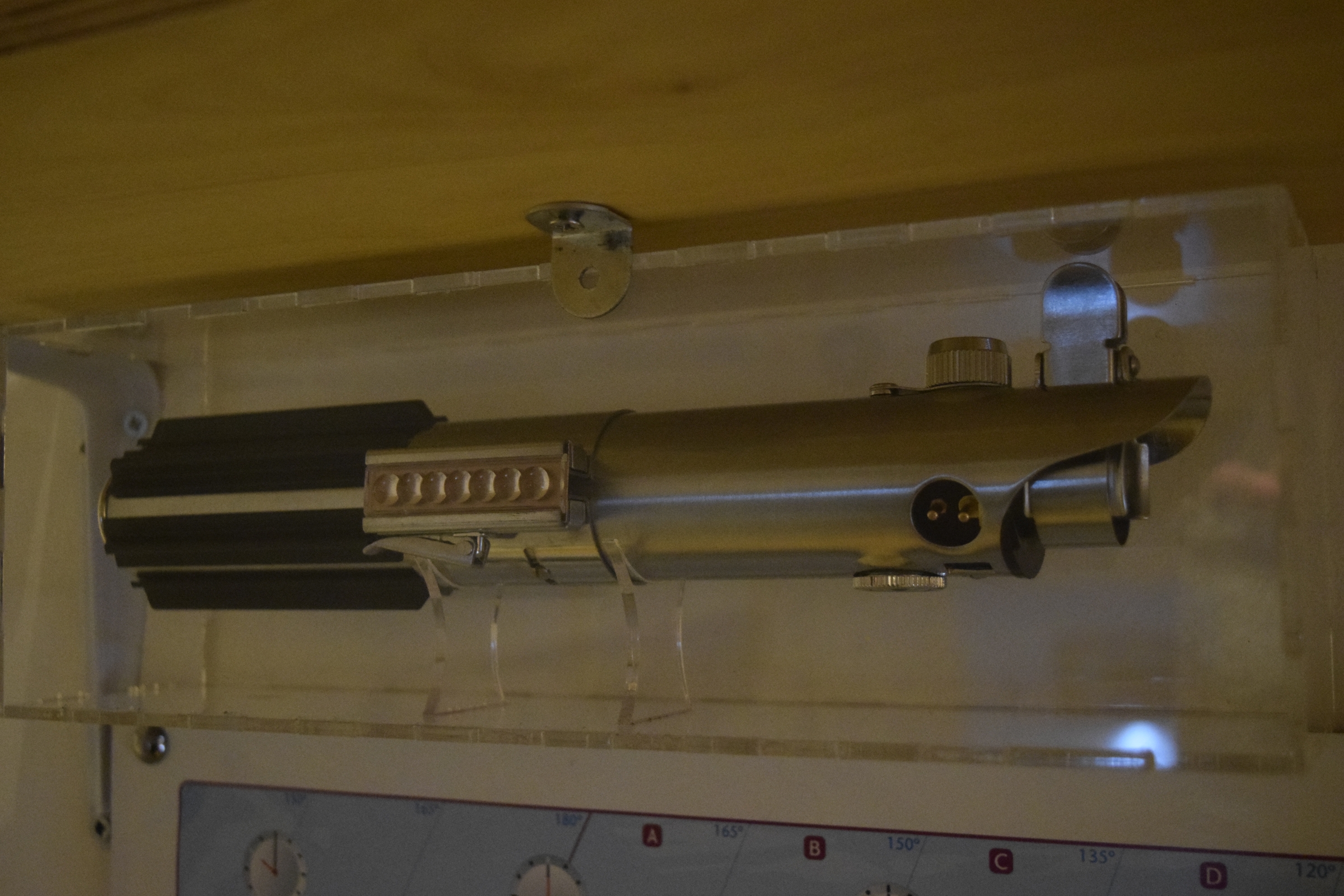 I also 3D printed Kyle Katarn's second Lightsaber (Yun's) using files from Thingyverse:
Yun LS STL
I used Aluminium tubing for the main body of the handle and tweaked the emitter file slightly. I've got Kyle Katarns 3rd and final Lightsaber on pre-order which should hopefully end my Star Wars Prop journey before my wife kills me...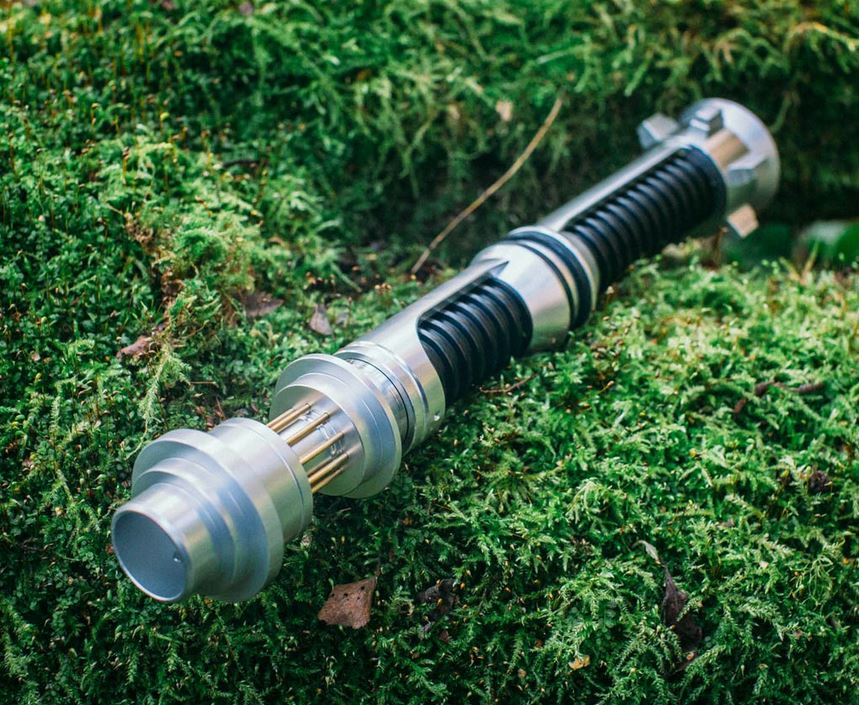 However Kyle Katarns costume isn't really a prop?
Regards
Stephen