Master Member
RPF PREMIUM MEMBER
Kurtyboy's new Vader Reveal project. 20 Sept 2018 - An update
Some of you will remember my old Reveal mask I made back in 2004/2005 from a Natty kit with added bits from various sources, mainly the machined parts from Captain Iglo and parts from Stevel48 at the old Reveal Forum.
Back then it was considered half decent even though many of the parts were inaccurate and the inside was not detailed.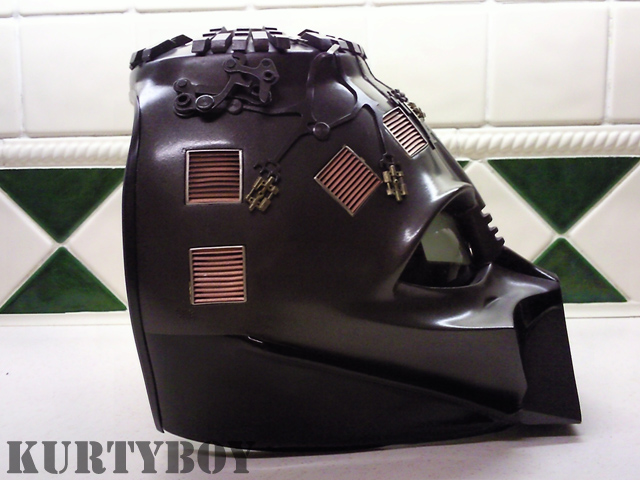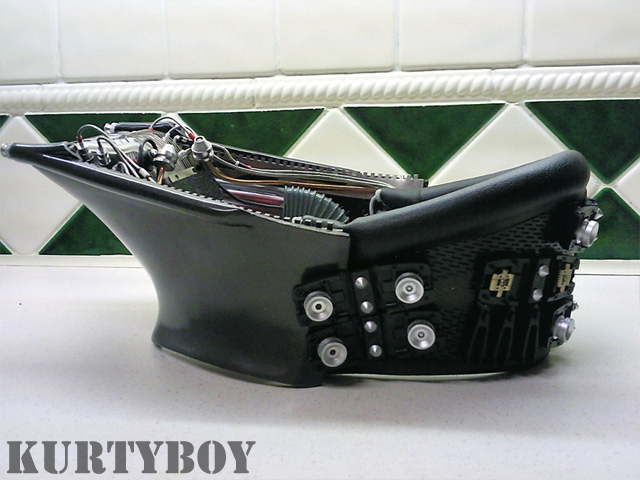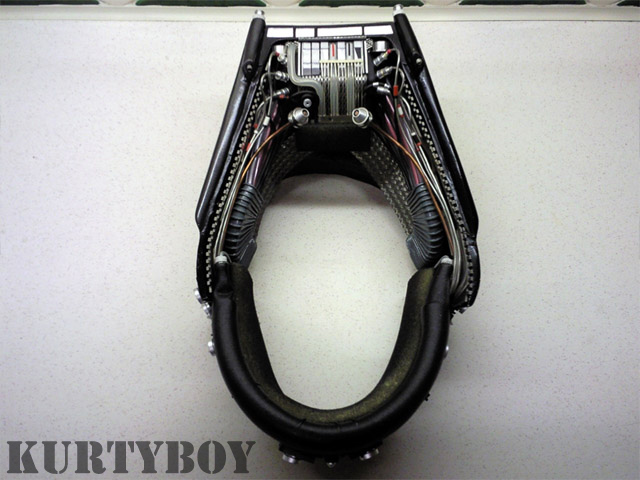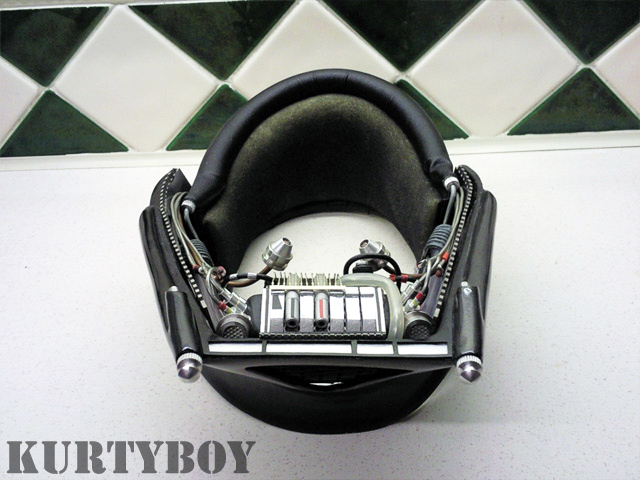 It found a new home a few years ago but I had always planned on making a new and more accurate mask using only the best parts available and as many found parts as possible. I actually started collecting parts for it around 2006 so it is already seven years in the making!
After waiting years for someone to offer a fibreglass base mask that met my standards, including several proposed runs that never happened, in 2009 a member here finally gave me the chance to buy one. Yes, it was a Ketzer mask! Or so I thought.
This mask turned out to be quite simply the worst piece of (re)casting and fibreglassing I had ever seen in my life. Not only was the outside very 'rough round the edges', the details were smooth, and the upper and lower parts of the mask did not line up even remotely, but absolutely no care whatsoever had been given to (re)molding the inside of the mask. Don't forget that nearly half the inside of a reveal mask is visible in the final piece and considering the effort Ketzer put into the details inside his mask, it was a crime to destroy them. It looked like only the outside had been (re)molded and the fibreglass had just been slapped onto the inside followed by matting completely obscuring the original shape and detail. There were large solid areas of fibreglass where you could see where the original shape had been before it was (re)cast.
This is what it looked like (actually, it looked even worse than this as some very basic trimming and shaping had been done by the time these photos were taken).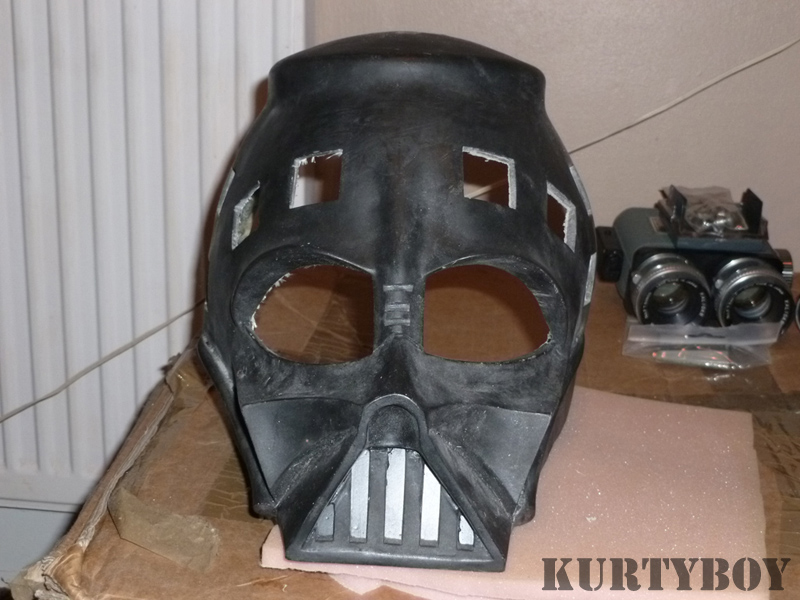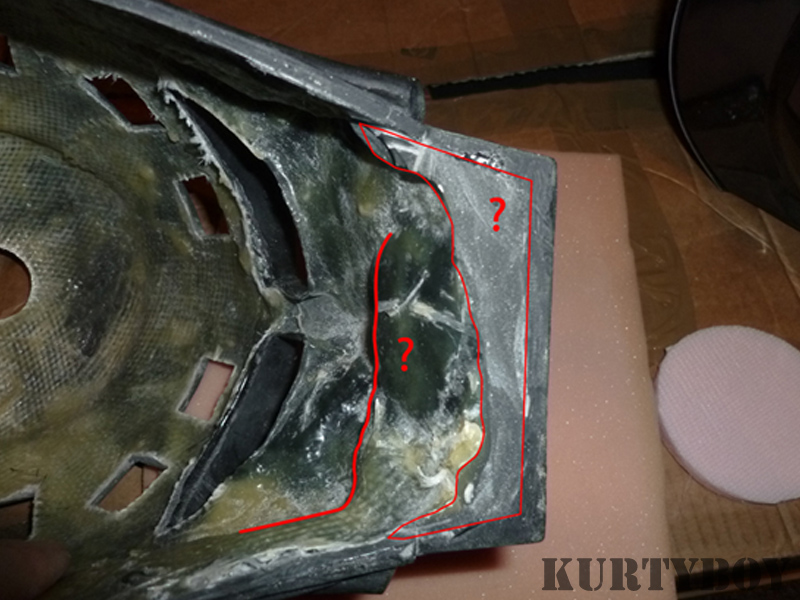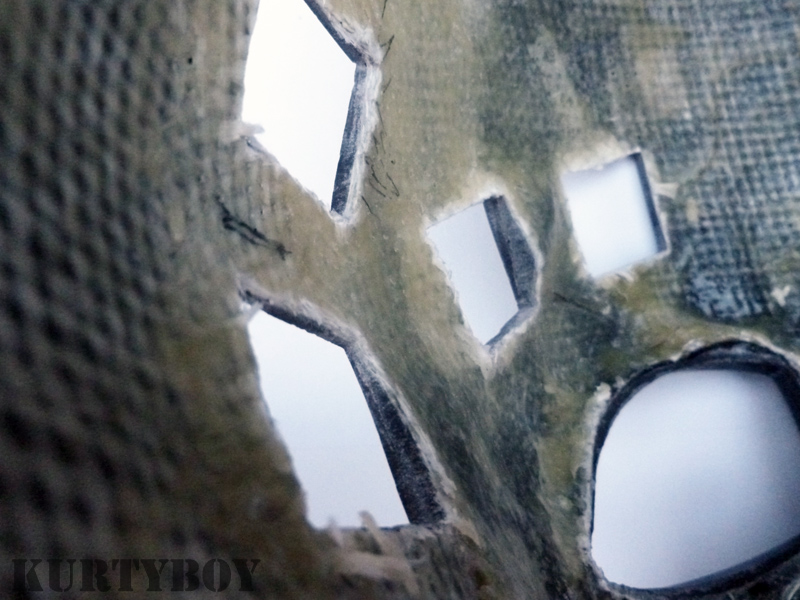 I was so disgusted with this casting that I shelved the project and eventually sold the mask a few years later. I then again waited for someone to offer a good base mask. That never happened so in 2012 I had no choice but to get back this heap of ***** in a trade and muster up the courage to fix it. I knew it would take more work than I had ever spent on a casting including severe reshaping of the whole structure, sharpening of details and sculpting the missing shape of the insides.
Here it is with all the parts I had collected.
Last edited: