Sr Member
RPF PREMIUM MEMBER
Hello all, as with my Graflex 2.0 install service, I will be offering installs for his DV6 (aka ROTJ Vader lightsaber.
These new sabers will be using Nano Biscotte V4's and can hold 3 sound fonts.
Any orders placed today will receive a 10% discount, and any deluxe tier orders will get a crystal chamber added to their saber as pictured below in the images.
The install includes 3.7v charger, Blades are sold separately for $30
Pricing will be in multiple tiers:
Stunt Tier: $70 + shipping

powered by 4 AAA batteries
high powered LED single die

Deluxe: 350 + shipping

$150 down payment required
Nano Biscotte v4 sound board
rechargeable battery (charger included)
3 sound fonts pre-loaded, If you want different sounds on your saber, those can chose from saberfont.com for no extra charge
3 die LED or Single Die
Flash on Clash (optional)
blade shimmer (optional)
basic crystal chamber (resin crystal) available only on May 4.

Premium: $465 + shipping

$200 down payment required
Nano Biscotte v4 sound board
Full crystal chamber with machined and waterjet cut parts from Aluminum and Brass
Iluminated real quartz Crystal
rechargeable battery (charger included)
2 sound fonts pre-loaded, If you want different sounds on your saber, those can chose from saberfont.com for no extra charge
3 die LED or Single Die
Flash on Clash (optional)
blade shimmer (optional)
Deluxe Tier: The Deluxe tier pictured below has a crystal chamber. But the normal Deluxe tier will NOT have the crystal chamber Unless it is ordered today (May 4)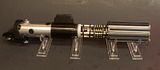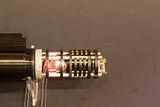 Premium Tier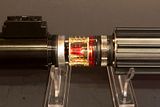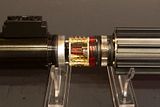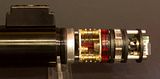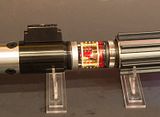 Last edited: