Went to the San Diego Comic Fest last weekend …..but only for a few hours on Sunday before closing. If you've never been, it was started by a couple of founders of the original comic-con. It's a really small intimate setting at a hotel. If you didn't stick around for panel presentation's, you could cover the entire event in about 2hrs just walking around and looky looing.
I didn't wear the Kolchak costume, I did wear the hat, shoes, and seersucker backpack with some of the pocket props inside (which didn't see the light of the day)…… So, just wearing the hat wasn't noticeable nor recognizable to attendees….. nothing like the attraction I got at WonderCon.
I was primarily on the hunt of any of Kolchak's komics…. None to be found. None of the dealers even knew or probably cared it was the 50th Anniversary of the TV show when I mentioned it to them.
It was as if Kolchak was to old to be remembered or just fell through the cracks of time as being the original multi-monster Hunter and Killer…at least in my mind. Kolchak is a niche character. I'm a fan, and always will be. Perhaps I'll live long enough to see his character reprised and given his due…for a duration longer than previously attempted.
Welp, Comic-Con is next up. I'll have his getup on, on the days I go.
Still waiting on a couple of my Mojo Bag components.
Below is a picture from WonderCon with my little monster friend, who doesn't want to kill me……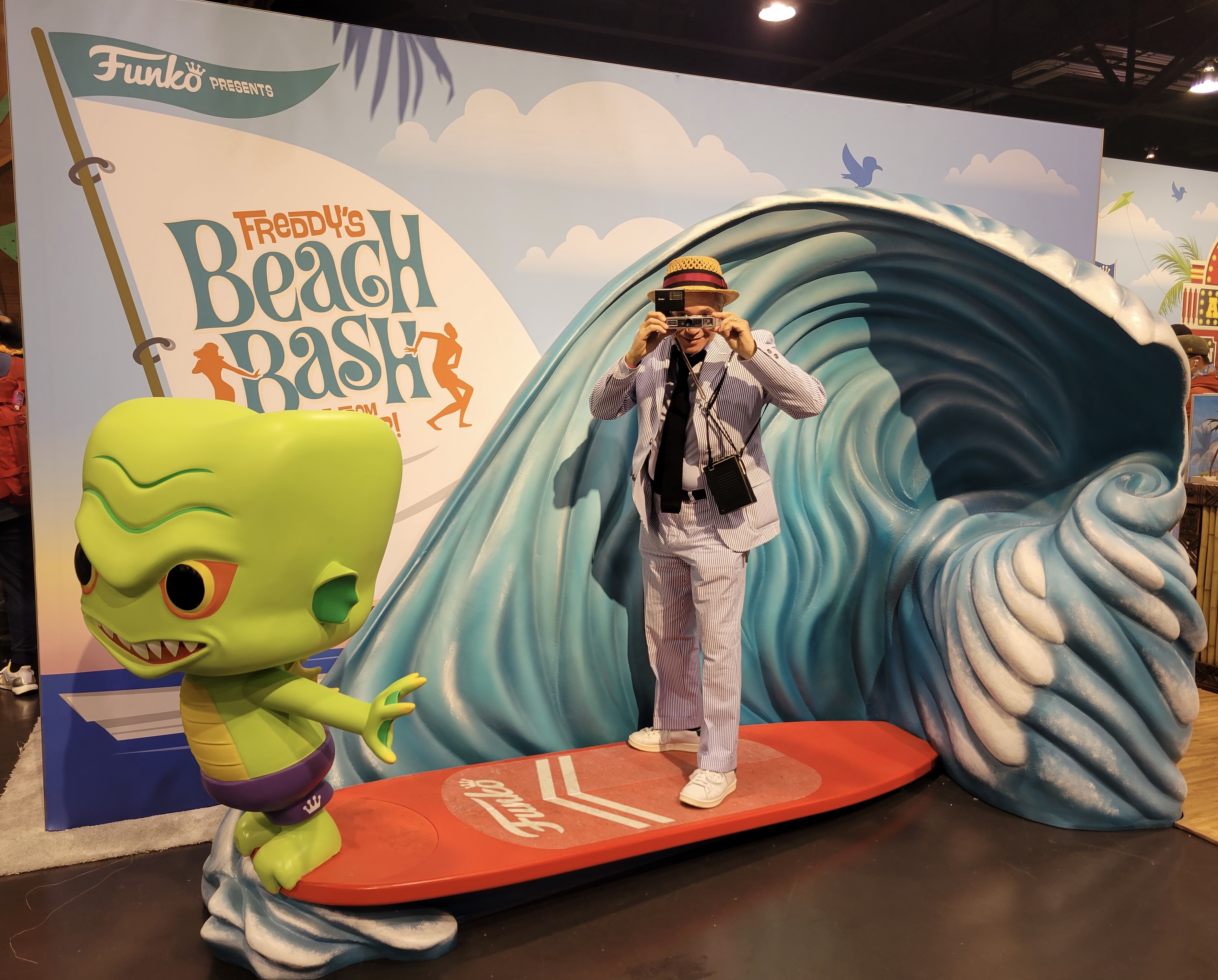 Peace
Last edited: