Yes, actual small red lasers (the green lasers I could find were all too large to fit into the ship) that will fire from the front and rear weapons emitters using the Batwing machine gun effect from the Hobbylink International HLI FX board. I need to use something like a machine gun effect because even these small lasers get very hot if they're on continuously for even ten seconds, so a short staccato burst works much better for keeping them cool.
Impulse engine light test.
Test of front laser firing. It looks so much cooler in person!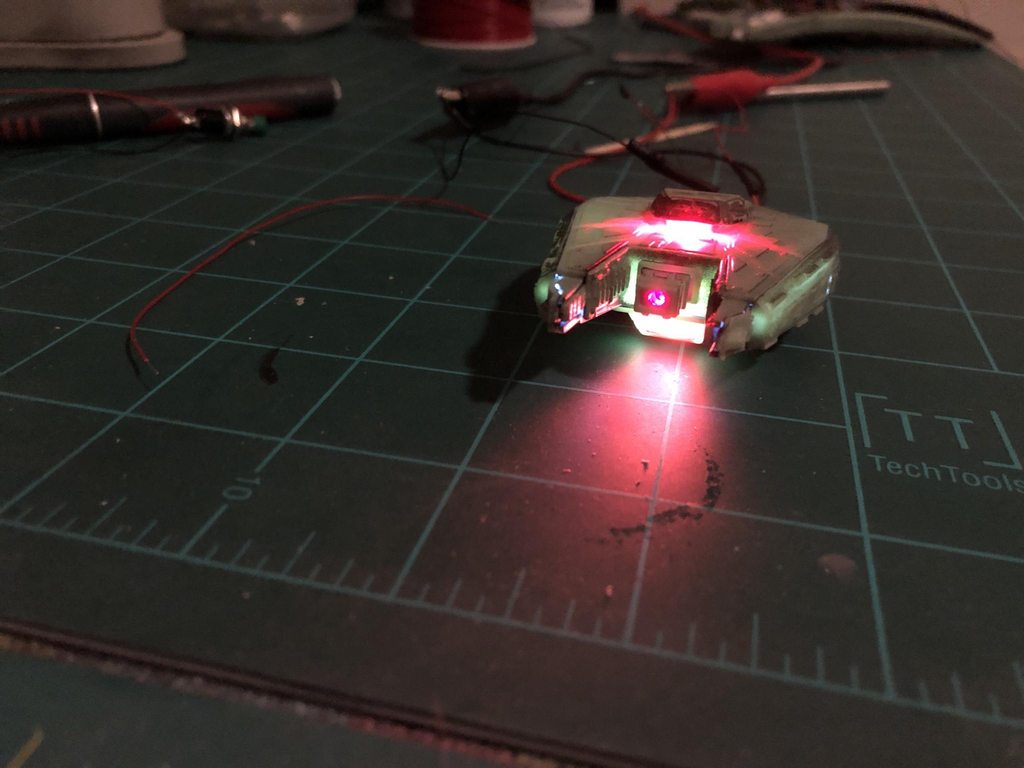 I shamelessly copied Boyd from TrekWorks ambient light idea for under the weapons control center, or whatever that thing is.
The rear-firing laser mounted in the center.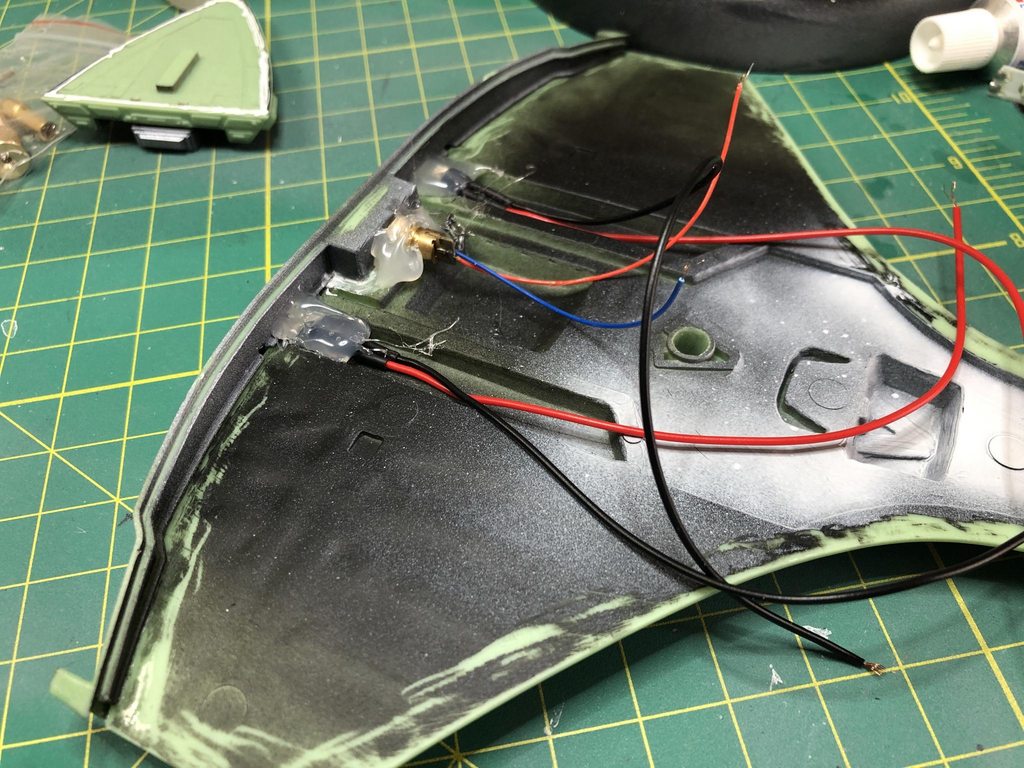 LED light strips inside and control board mounted but not connected. I drilled out all of the windows very carefully and will be filling them with .05 fiber optic cables.
Another shot of the forward section. I added two window lights on each side.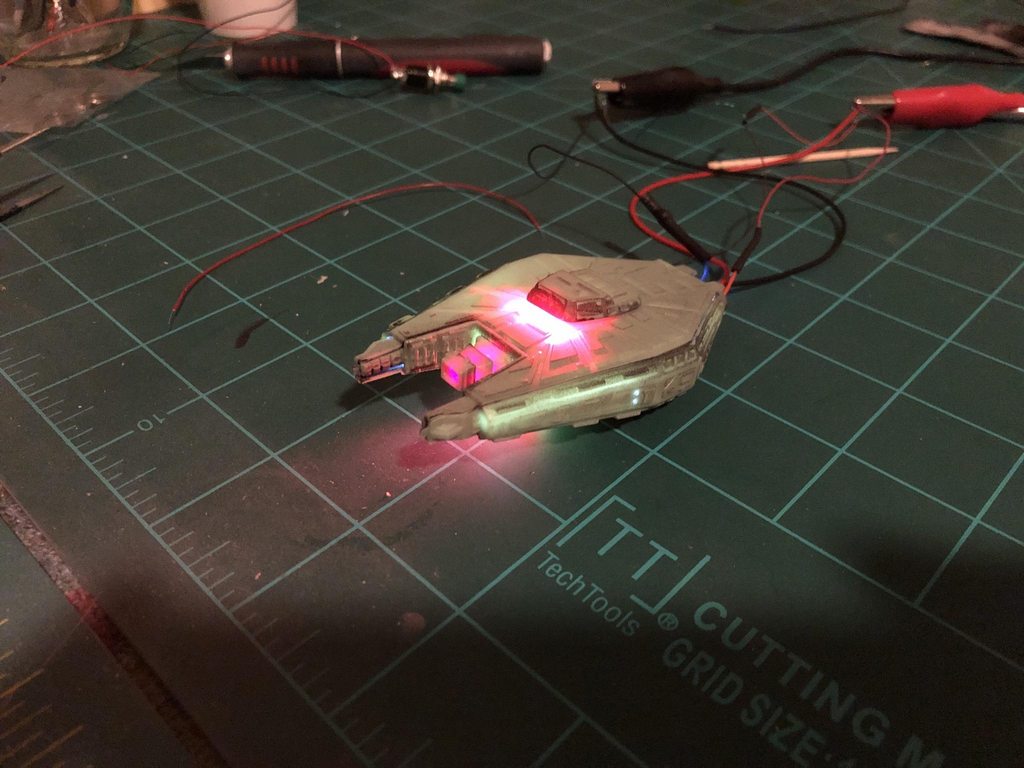 Fixing seams!
Quick light test. There's masking over the windows. They are much more red in person. And of course light blocking isn't done yet.
The paint scheme. After the primer I used a teal-sort of color as a first layer, and sprayed some other panels with a dark tan. I'm using Mission Models colors for this entire thing but I don't have them in front of me to tell you the exact colors. After masking some of the panels I airbrushed the final hull color, which is a bit more vibrant green. Here you can see the very subtle difference between the teal and green. I plan to do this for a lot of the panels on the wings and head of the ship.
Final paint color with the masks off. I need to do some minor touch up but I'm liking how this is coming out, even though it looks fairly horrible at this magnification(!!). I'm not worrying about the studio model or design guide.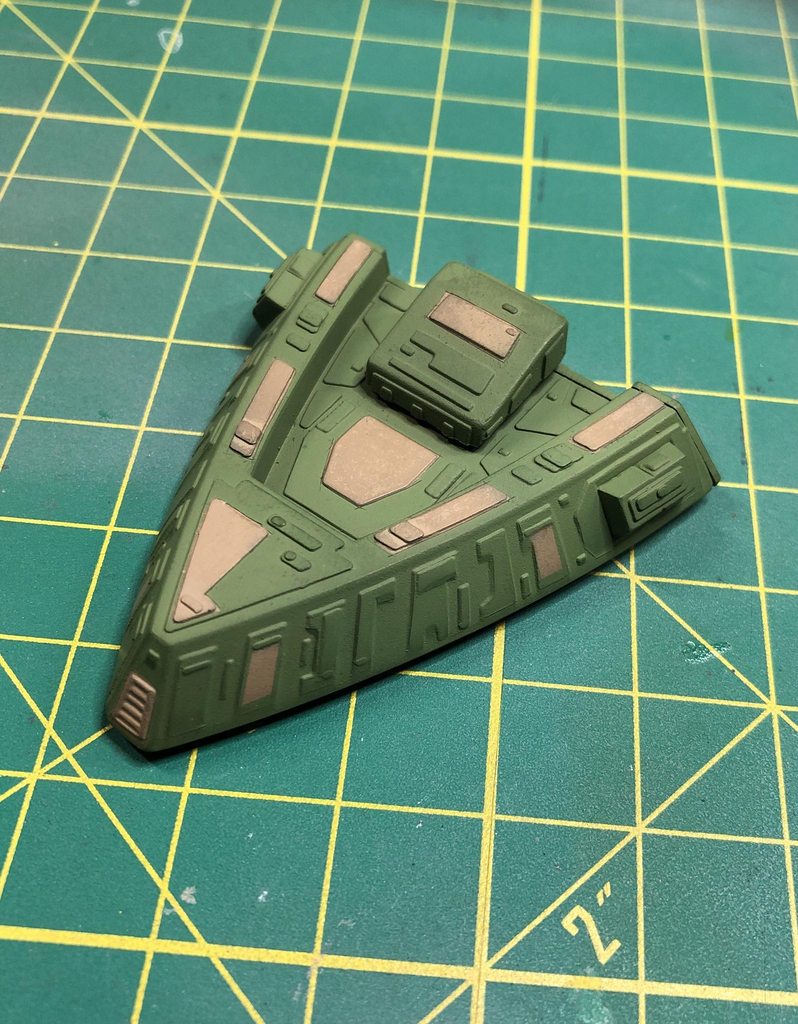 And the masking continues! That's all for now. Thanks for stopping by.