Decided to make a single thread with all of my 3D printable Kingdom Hearts props. I will update this as I create new models or finish a physical print. If anyone decides to make any of them feel free to post it here as well.
Reuploading due to an issue with Thingiverse causing it to be unlisted unless you had the exact link. Also sliced blade parts in half to lay flat for better printing. this fall more inline with the rest of the keyblades. Update 2/06/2021: -Added simple chain links! just print as many as you need...
www.thingiverse.com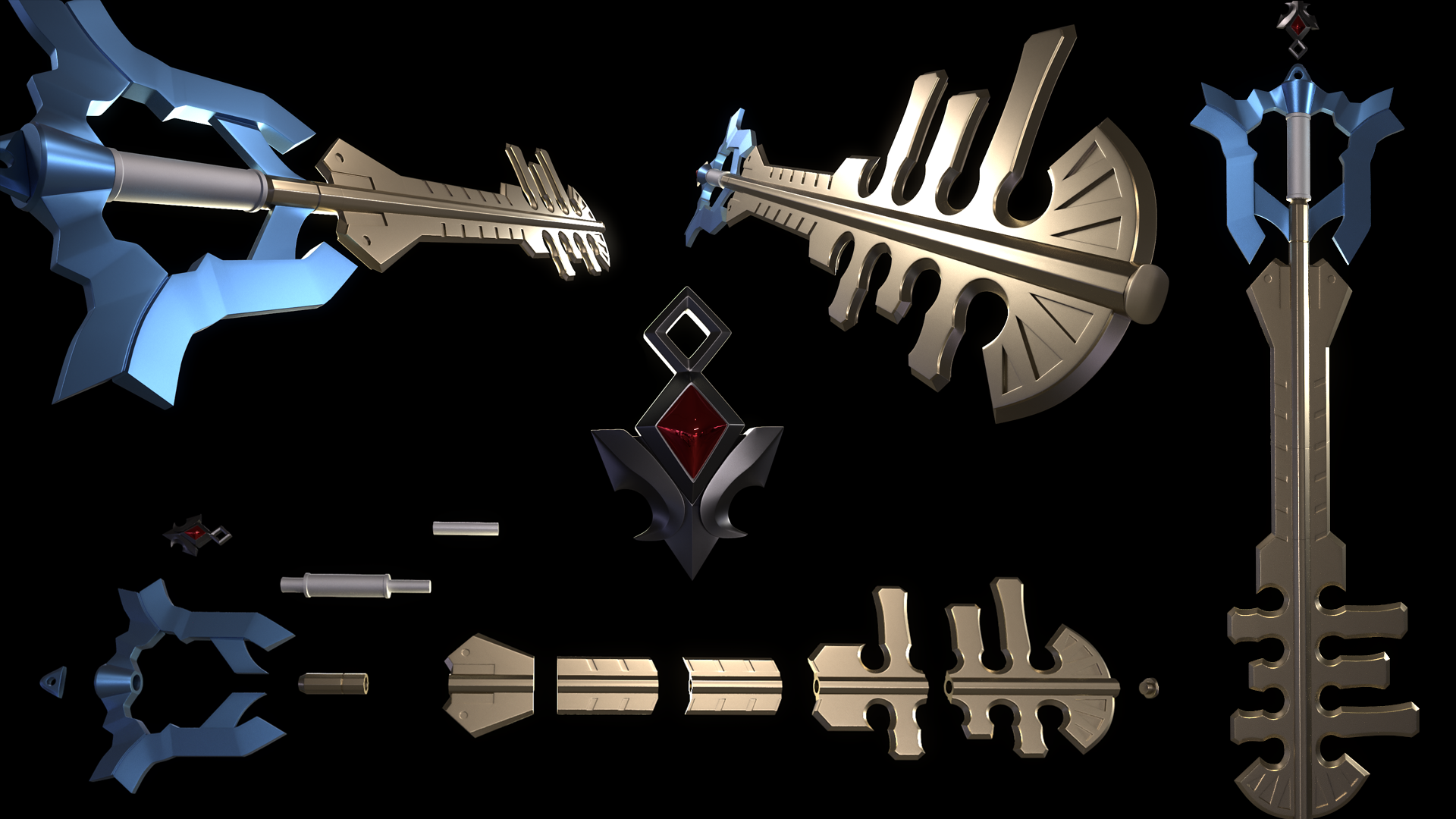 Update 03/06/2021: Fixed issue with Guard_Back piece where it was not completely flat. Aqua's Stormfall Keyblade from Kingdom hearts. All pieces except the Handle, Chain_Link and Charm are cut in half to ease of printing. You will need to print 2 of each and glue the halves together. Includes...
www.thingiverse.com
Update 3/25/2021: Added .STL files for anyone using CURA, down load the .ZIP. Cura doesn't like the OBJ's due to either the high poly count or file size. Also recommend downloading Prusaslicer instead, It's free, open source, and better in everyway. 3D printable Terra's Wooden Keyblade from...
www.thingiverse.com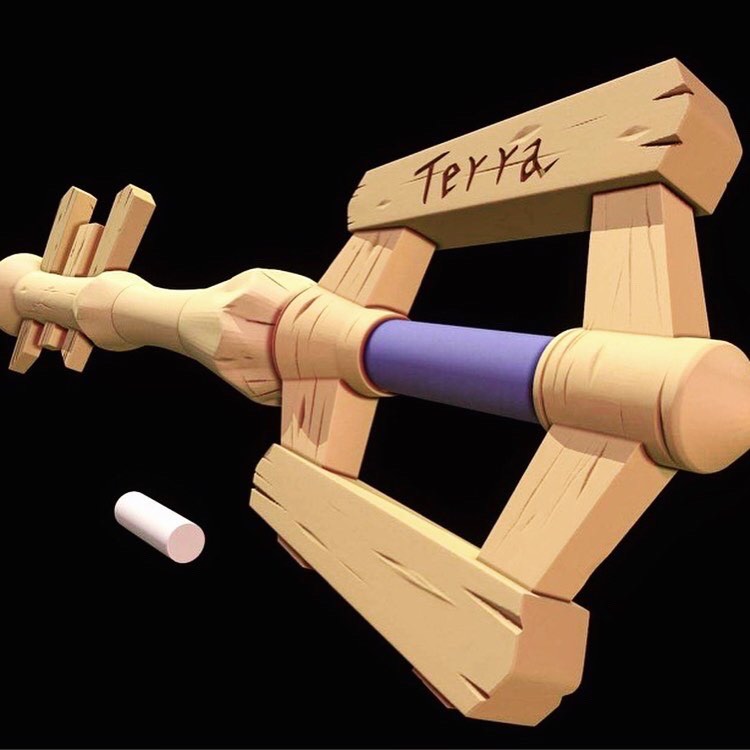 Update 3/25/21: Added an .STL of Jack_Head piece. if you are using Cura opening this. for what ever reason cura doesn't like the .obj. I also recommend just using prusaslicer instead, it's free, opensource, and just better in everyway. Boy and Girls of every age, wouldn't you like to see...
www.thingiverse.com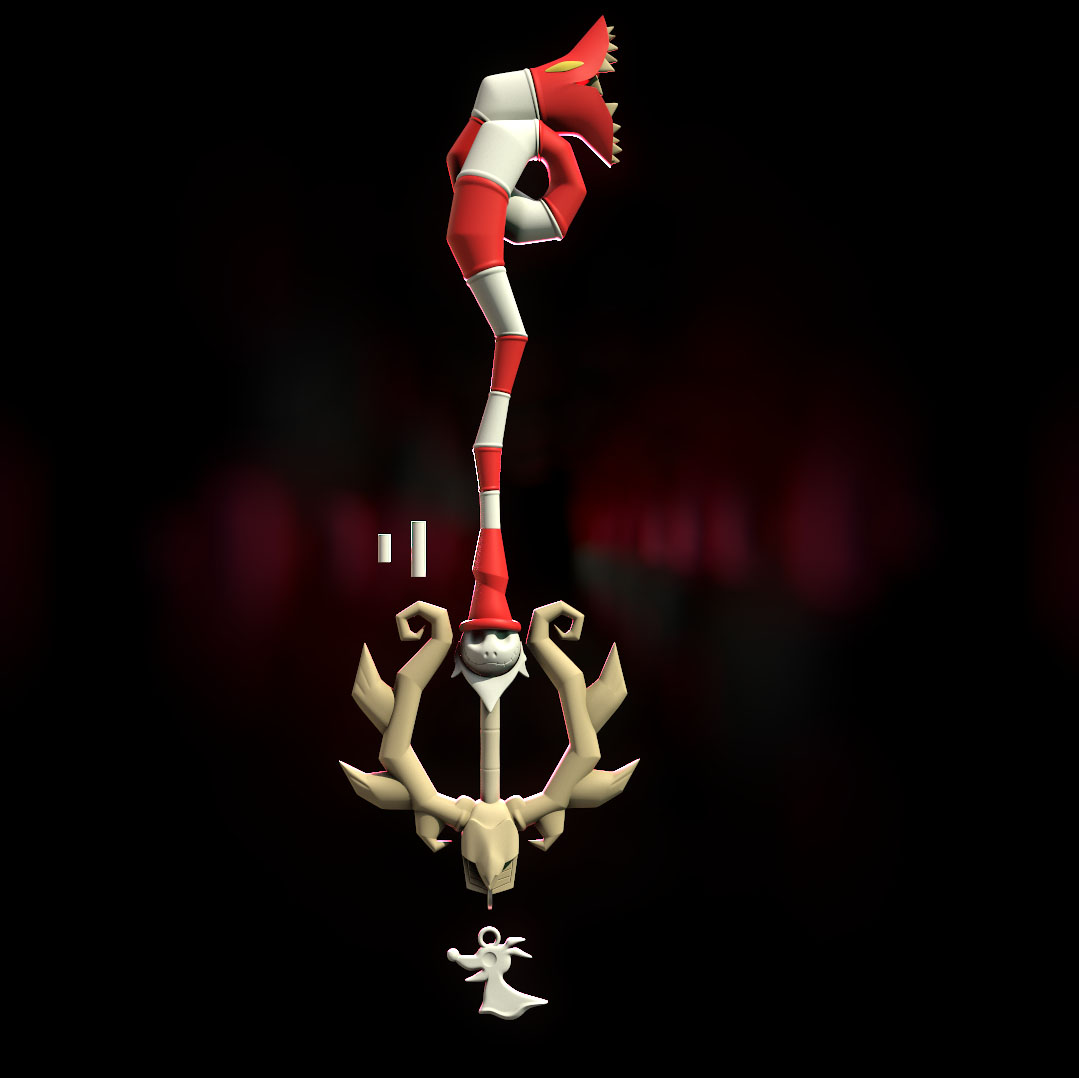 Update 03/01/2021: Fixed an issue with "Blade_06" and "Charm" that caused an error when opening in Prusaslicer. Also cleaned up and tweaked lion head to look nicer. Here it is the the 3D printable Sleeping Lion Keyblade from Kingdom Hearts 2! Personally one of my favorite Keyblades inspired off...
www.thingiverse.com
Here is the Star Seeker Keyblade. Though simple it did have a few things that had to be improvised. I apologize in advance if it feels a little rushed, I'm kinda dealing with some personal issue at the moment and I have a lot of work to get through. I will probably revisit this again sometime in...
www.thingiverse.com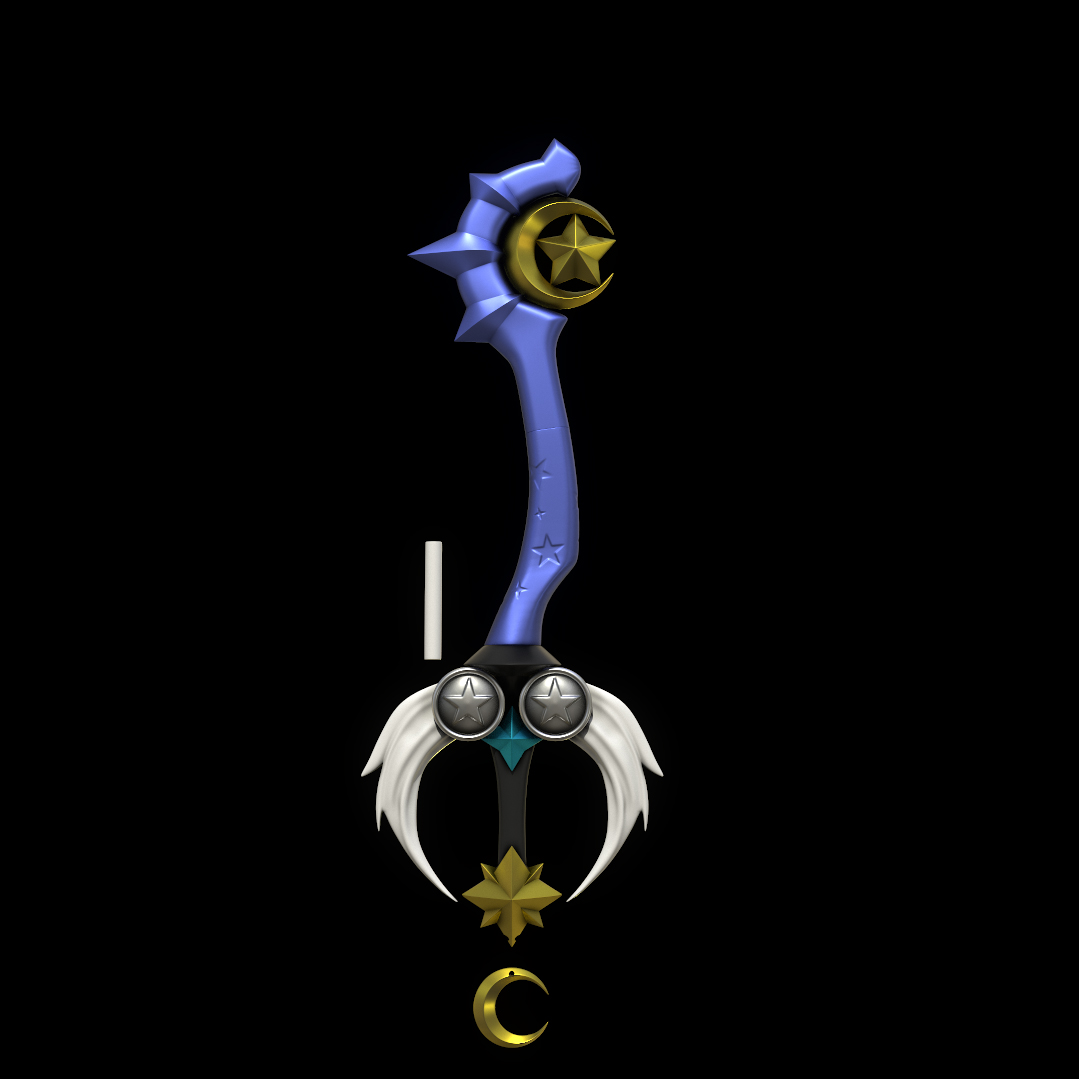 Here are the Shooting Star Arrow Guns! The first Form change of the Shooting Start Keyblade in Kingdom Hearts 3. They are a little big so keep than in mind, in game they are suppose to be big but feel free to scale them down if you want. Print the pegs laying on their side. This will allow them...
www.thingiverse.com
The Mark Of Mastery that Aqua, Terra, and Ventus wear in Kingdom Hearts! A simple but great accessory to add to your Cosplay! Support me on Patreon:https://www.patreon.com/Breakerbox Follow on Facebook:https://www.facebook.com/breakerboxcosplay
www.thingiverse.com
Here is the 3D printable Aqua Keyblade Armor from Kingdom Hearts. I only included the most rigid plating, other parts of the armor such as the sides and boots will still need to be made out of foam as these pieces need to be flexible or form fitting. adjusted for 5'10". As with any printable...
www.thingiverse.com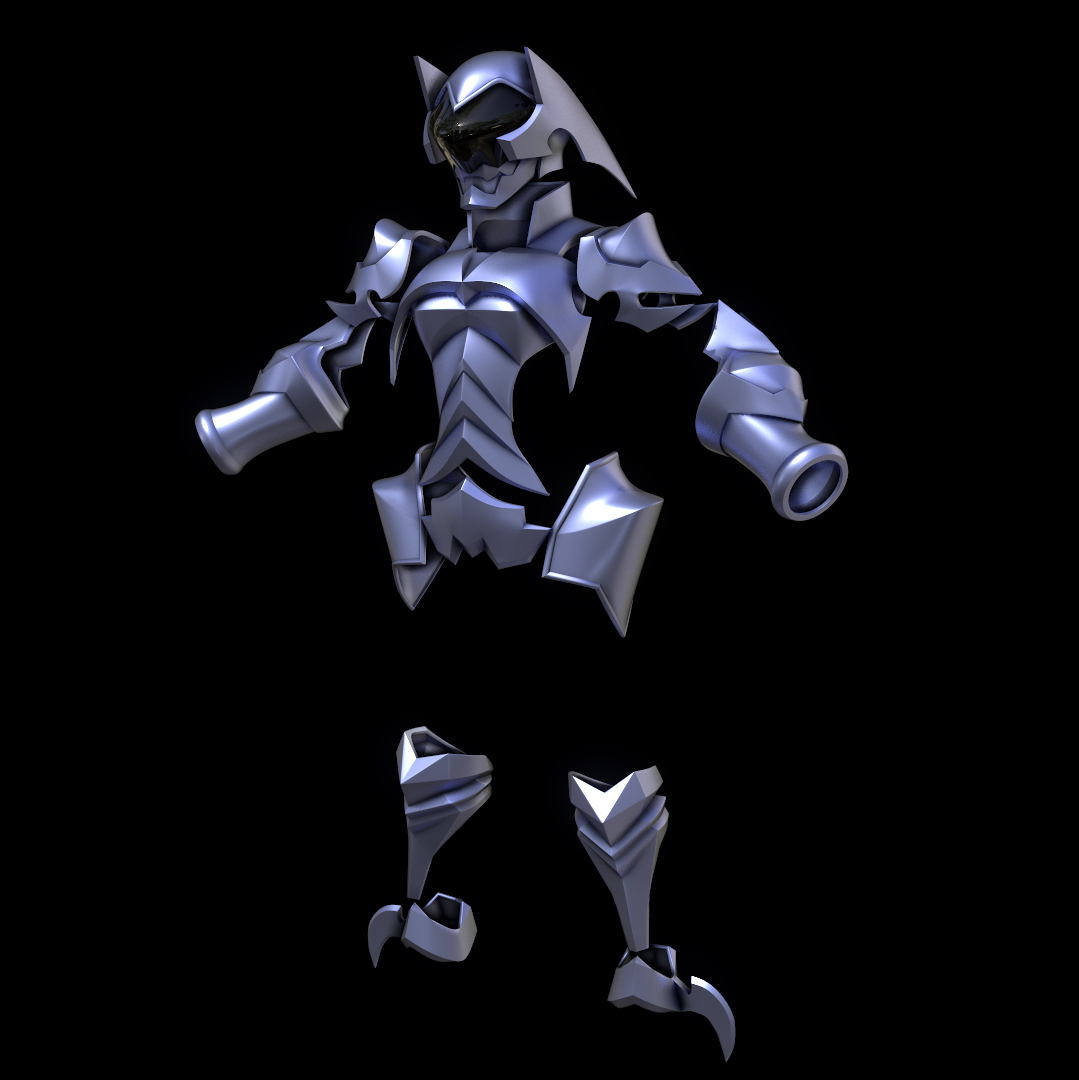 Last edited: