Heya guys!
Me and three other very talented guys are putting together a King Loki costume from Thor 2011. The armour and helmet are fiberglass. The armour itself is in its final stages of construction with the helmet and garments to begin very soon. The completion time (without helmet) is estimated at late April/early May. Here is a teaser of the armour (sculpted by the talented Mike Burleigh).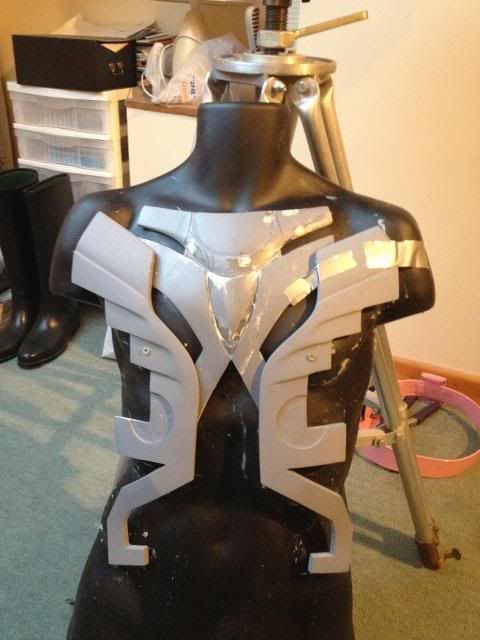 Here is a much later picture to show progress!
Here is it finished for those to lazy to get to page 3

More pictures and information can be found at my website (Its still in construction
)
The God of Mischief.com - Where Gods are Born.
Thanks for reading
Matthew
Last edited: