From what I understand and from what I have been told by the preeminent Vader expert, the lenses in the original ANH helmet were a tinted smoke color and not red or red/brown at all. There are recent photos of the actual ANH helmet as it's owned by a private collector (in France I believe) and the lenses are defiantly not red. ESB and ROTJ are absolutely a smoke tint color.

There are multiple scenes in ANH where the bright studio lights are reflecting Prowse's skin and giving a reddish color to the lenses, causing lots of action figures, toys, and artwork to show Vader with red lenses. Jump forward to Rebels, R1, and OB1Kenobi and Vader pre-ESB is always shown with red lenses now.
No ESB and ROTJ weren't smoke ESB was a dark amber (I did think those were smoke TBF) and ROTJ were yellow.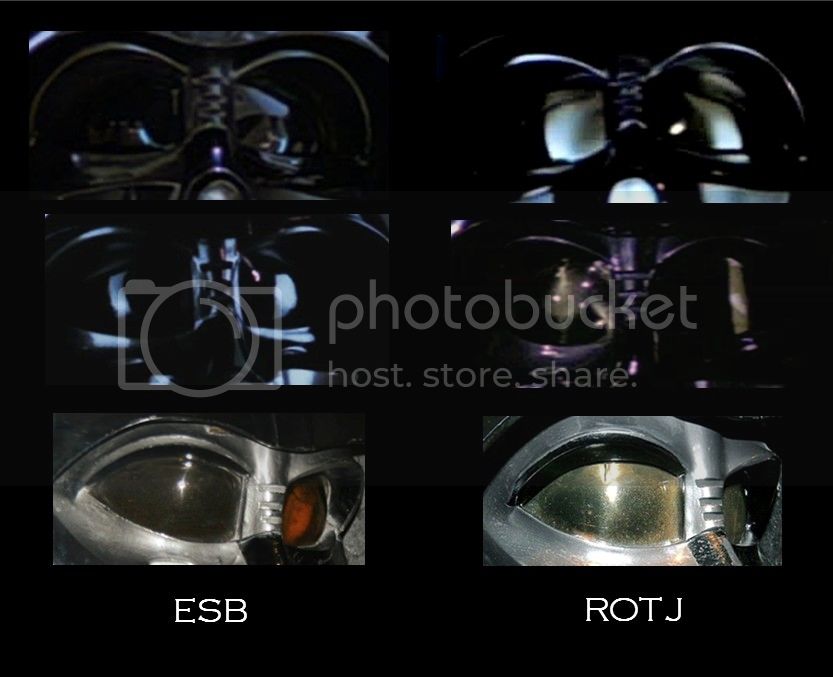 Image Courtesy of Darth Obsession from the Prop Den.
Last edited: