Sr Member
RPF PREMIUM MEMBER
Hello all,
This project has been a long time coming!
For awhile, it has been said that Han Solo wore ladies Dent's driving gloves in ANH.
I searched up and down for a few years for a set, with one popping up here maybe 18 months ago(?) but they were a bit out of my price range.
Along my search, I came across ONE photo of gloves that looked identical to Hans, although in a different color.
There were some details on these that differed from the Ladies model.
In a stroke of parallel thinking, a friend of mine (I don't know their handle here, sorry!) got in contact with Dents to see if they could dig up reference.
Knowing that, I provided this fella with the one photo I had, and the archivist confirmed they made that design.
He tried to get Dents to manufacture a new set, or revive that model, but so far they have been unresponsive.
Still having the itch, I reached out to a glove maker to see if I could have a custom pair made with the specs and details of the photo I found. While they wouldn't match the color for just two pairs, I decided to see how they were anyways. And boy, they delivered!
I ended up ordering a few dozen pairs so we could get a better color, and they just arrived yesterday!
I did have to make one design sacrifice for their construction due to limitation the maker had, but that actually matches the Solo ASWS construction, so I consider them canon. I know this will turn some folks off, but such is life.
Long story short, I was able to get a run made of very accurate, and incredibly well made Solo style gloves.
The color is fantastic, and again, the quality is beyond my expectations.
The leather is Italian full grain sheepskin leather, dyed in the alanine process. Made in Europe.
If you're interested in this limited run, below are links to purchase. This run is very limited, and I already sold out of a few sizes, but if there is interest, I will start another run immediately.
Thanks for lookin!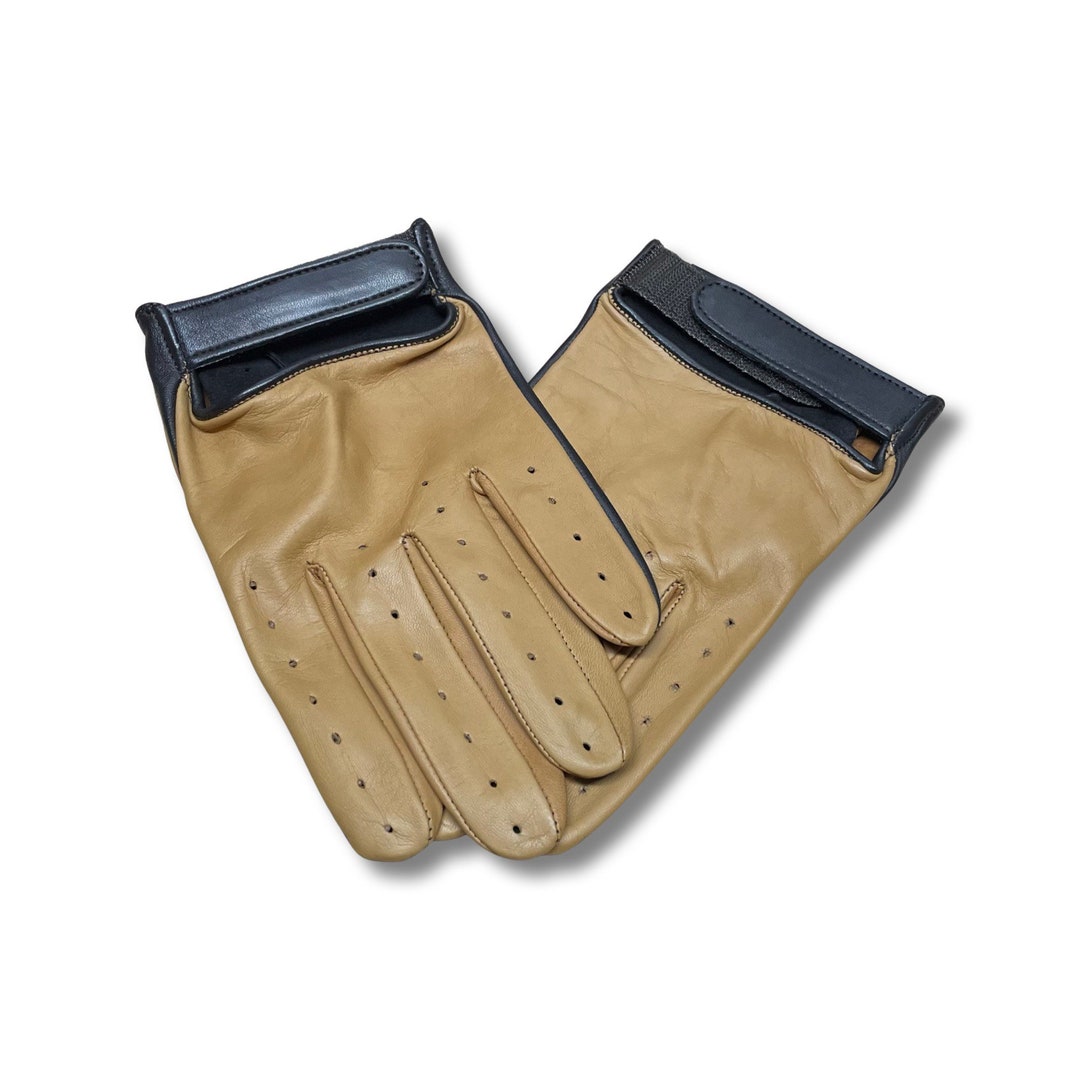 This Gender-Neutral Adult Costumes item is sold by KarolianDryGoods. Ships from Dover, NH. Listed on Nov 29, 2022

www.etsy.com
Han Solo Cosplay Gloves - Two tone, lambskin driving gloves in a classic British Rally design. The palms are a dark brown lambskin with perforated fingers and piping, paired with a tan lambskin perforated top, with velcro closure.These are snug fitting driving gloves. Order your size with fit...
karolian-dry-goods.myshopify.com