So I'm starting a build thread for Cyborg from the new 52 Justice League. I'm going to base a lot of my build on one of Jim Lee's sketches that was in the back of a Justice League Issue. It is the best reference issue i have been able to find.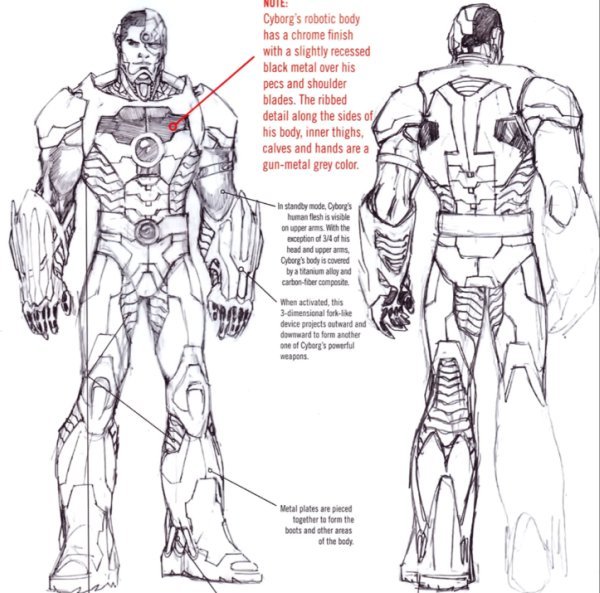 I'm going to build this mostly from scratch since there aren't really many pepakura files I can use. However I'm going to base some of my designs on the images I have seen from other builds.
That said I'm definitely going to need help from ya'll since I plan on incorporating a lot of techniques that I have never done before.

Here are the issues I'm working on trying to resolve
1)
Getting the LED lights setup for the chest, belt, eye and forehead piece
2)
The half face mask and how to get it to stick to my face
3)
Making the chest have more dimension.
So this is what I have so far for the chest plate. I like It but it feels a little flat and not as 3 dimensional as say the iron man chest pieces are. I might try to redo it to make it look more dynamic, but I'm not really sure what I can do to make it look better. But for now we'll consider this the mark I of my chest piece.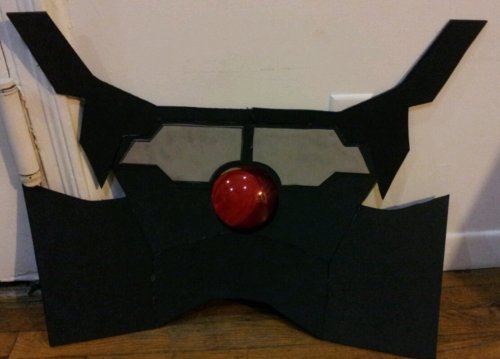 and without the red lens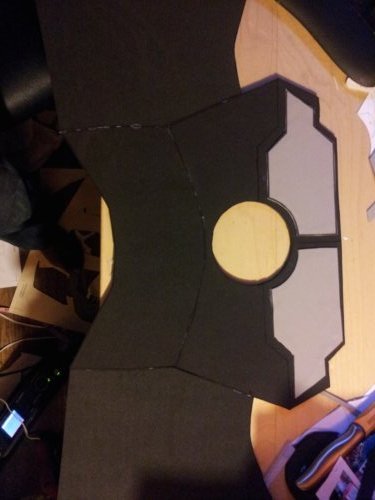 Also I started to build the shoulder pieces. I based them on the double shoulder pieces from the new Iron Man Mark 7. In these pictures they have been coated in PVA glue and the first coat of 65D. I plan to use the method described by XRobots in his foam coating tutorial.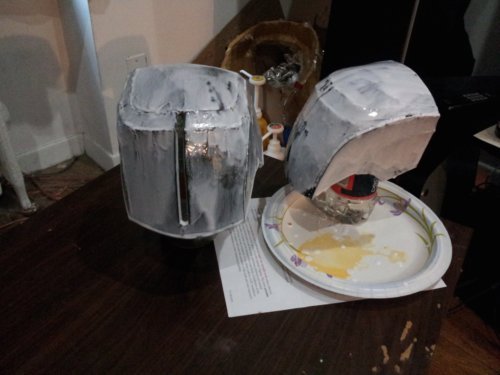 and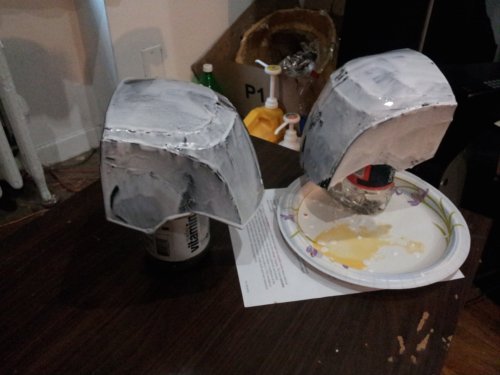 Thanks to all RFP members for their help and support thus far. Feel free to share your thoughts and ideas about the build.
Last edited by a moderator: