Huge
Dragnet
fan here, and was looking around for a nice replica of the Joe Friday badge. The only topic I could find here was this:
Has anyone ever ordered a replica LAPD Dragnet badge? I have seen the "Sergeant 714" badges on the internet and was wondering if anyone has experience with them. I want one as accurate as possible (correct lettering with the proper curve and preferably a two piece instead of a one piece). Any...
www.therpf.com
...and it had no replies. Luckily, it didn't take long to find a reasonably priced eBay seller: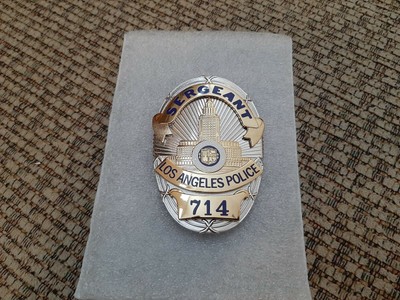 Laser cut. Made of heavy duty brass. 3mm thick. Condition is New.
My copy. Ignore the crap photo; the item I received has some nice heft to it, and the lettering is pristine!
Badge 714 cropped