just started building a plama canon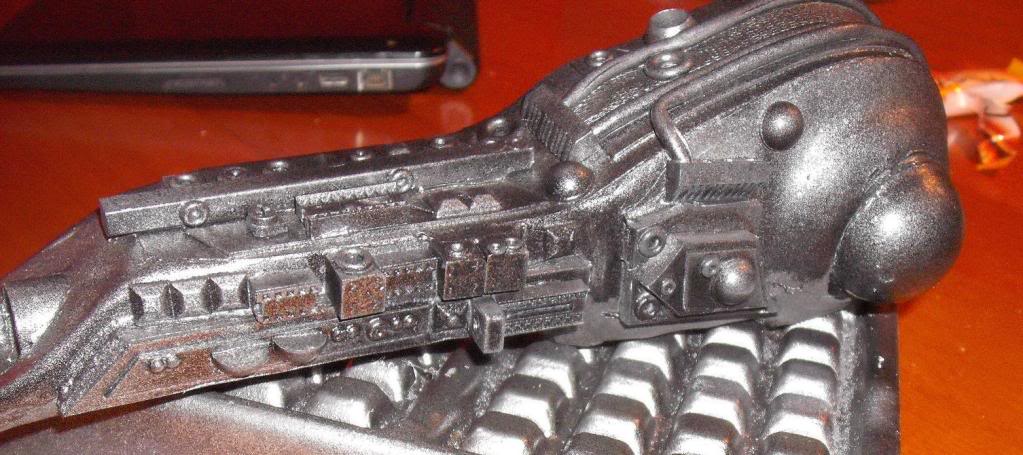 this is the pre cast ready sprayed and filled for
making casts from ...please let tme know what you think
I wanted a bit more of a futuristic version...
I am hoping to make a remote control version that
is lit up from the predator arm banks that I have made...
I am also playing around with another version
that will move
via remote control from the arm bank too
ohhh...the hours spent
this has extra holes for some extra fake cables...
I haven't done any nitty gritty paint work as I am going to cast from it