Well-Known Member
RPF PREMIUM MEMBER
Working on version 3 of my John Hammond Cane. It does seem like there might be two different canes in the movie. The "stunt cane" seems to have much more weathering especially between each bone segment.
Examples A and B:

Whereas the "hero cane" seems to not have any weathering between the segments.
Example C: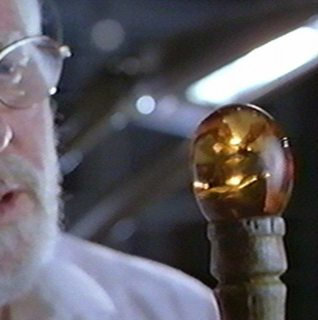 Example A I got from the site that recently auctioned off the prop from the movie. One of the clearest images I could find. I wonder if Example C is indeed the same cane but that scene was shot before the outside shots. Maybe when they started shooting in natural light it looked better with heightened color between the segments. Maybe it looked like a single piece without the dark coloration so that altered the prop from Example C? Anyone have any thoughts on that?
Here is my progress pics on my version 3. It is hardwood, turned on a lathe and feels nice and solid. It can take all my weight too. I like this one way better than my previous versions that I'm made.
Progress pics from turning, staining to weathering: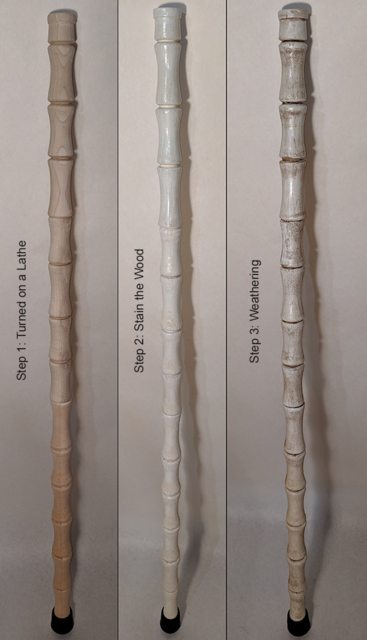 I'm finishing up polishing some amber eggs then I'll post those and it all together. Would love feedback.