As if I didn't have enough projects, the stars finally aligned and I was able to start on one of my dream vehicles. My uncle sent me a link to a 1995 Jeep YJ that looked to be in good condition and just a few miles from my grandmother's house. A few days later he was able to inspect it and pick it up for me. It's in really good shape for a 25-year-old vehicle. I had a few dents pulled out of the hood and picked up a set of side steps and other accessories to drop on after getting it painted over Fourth of July weekend.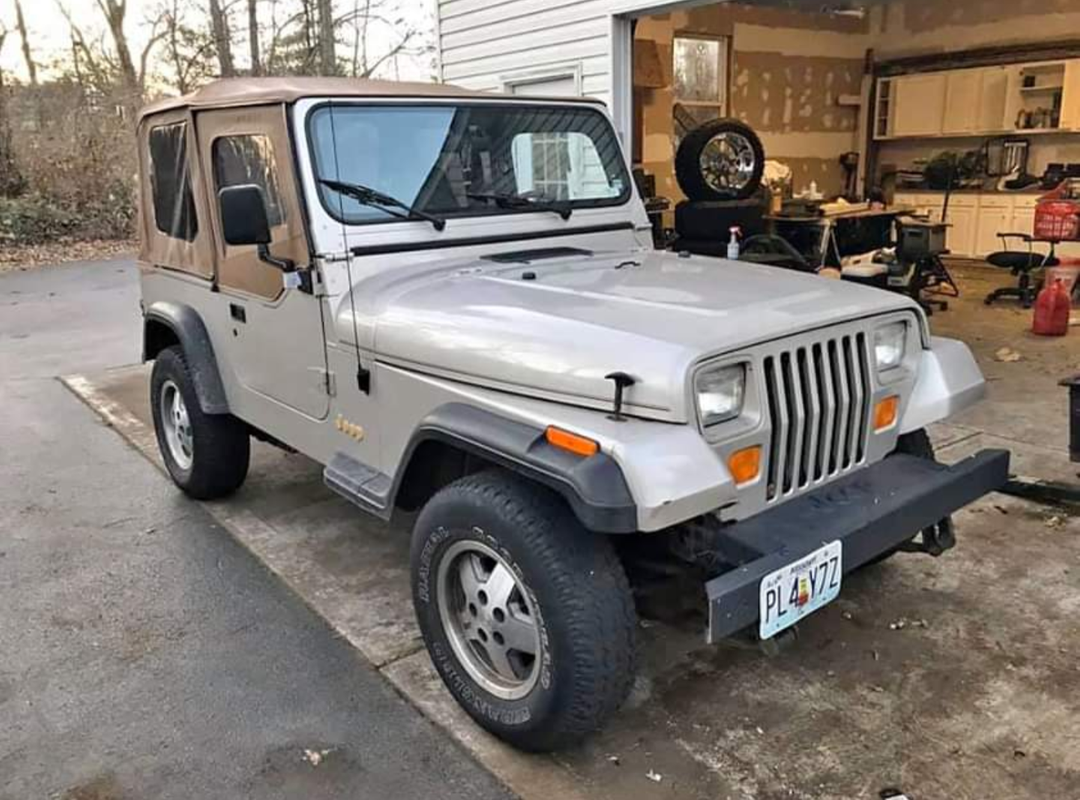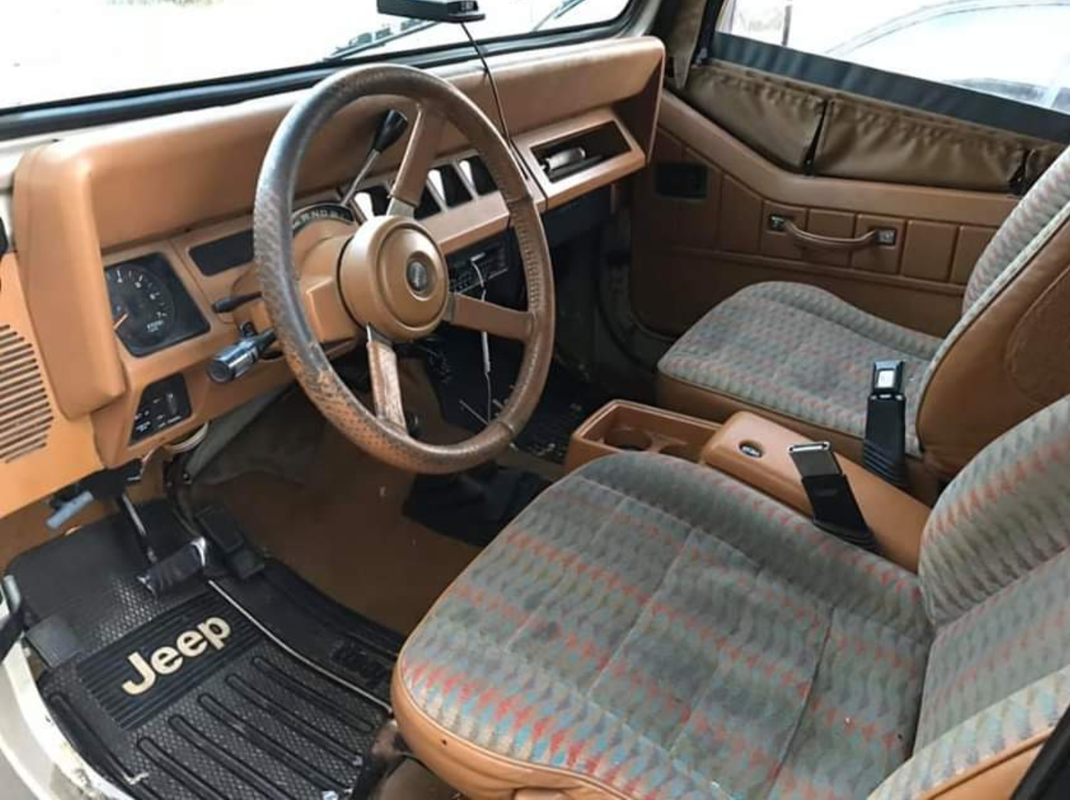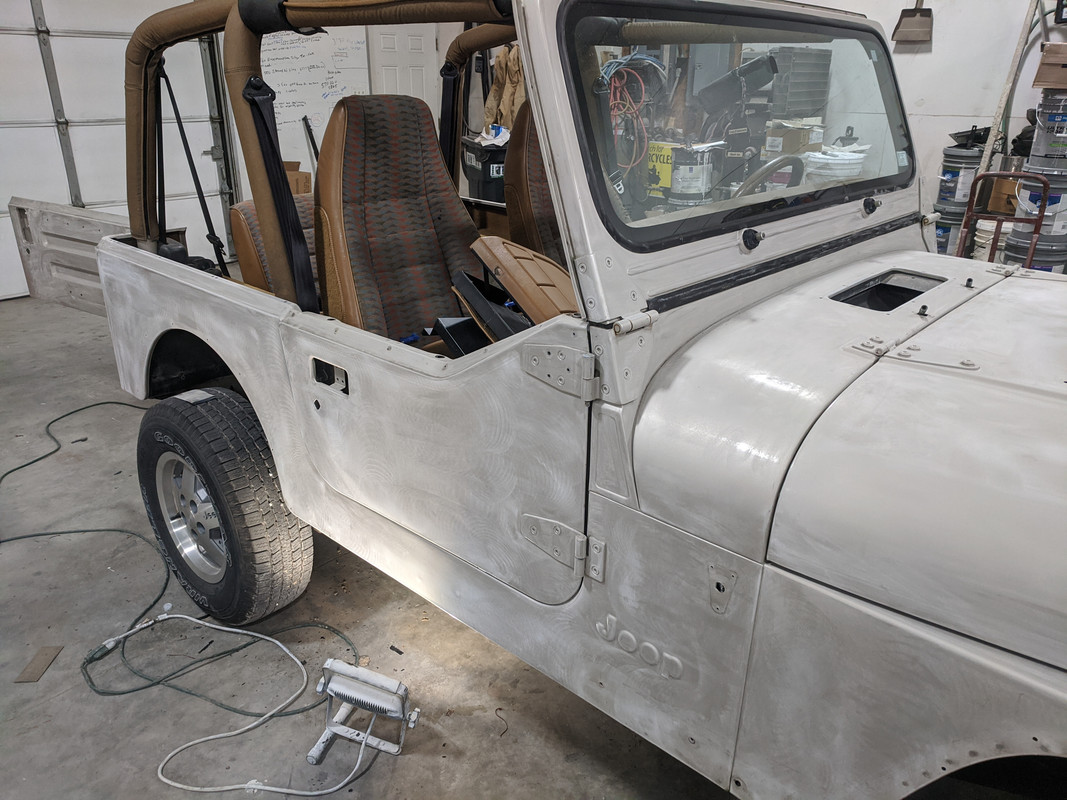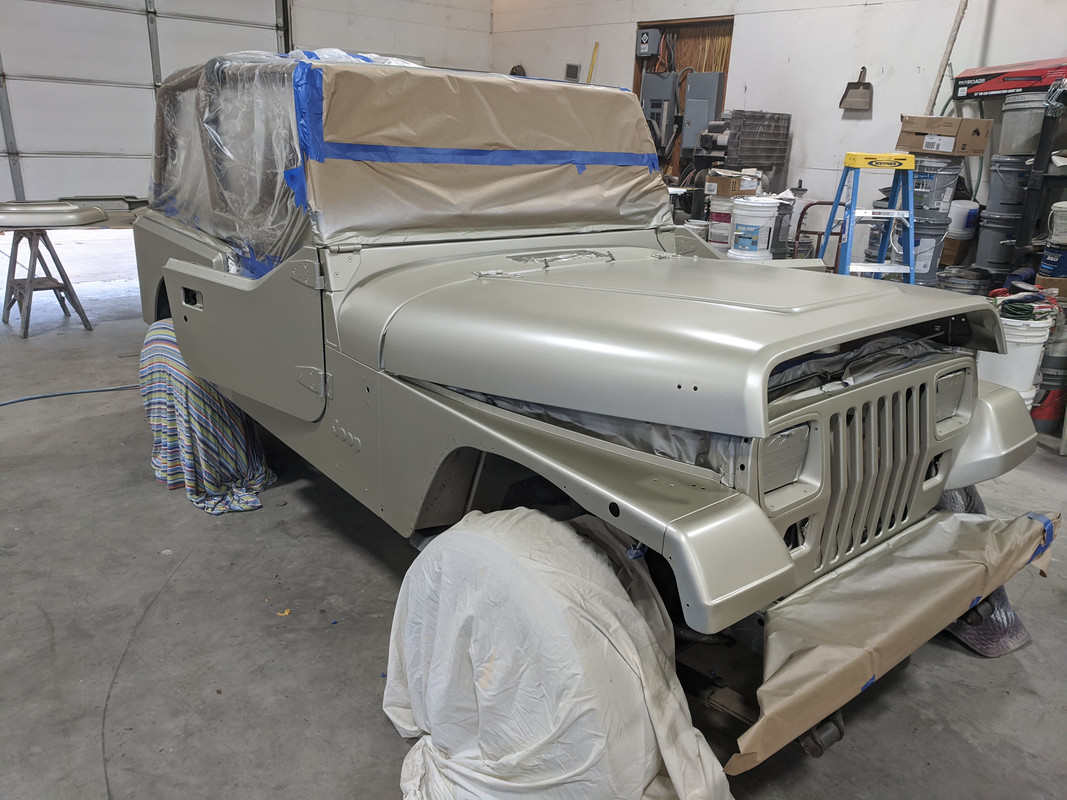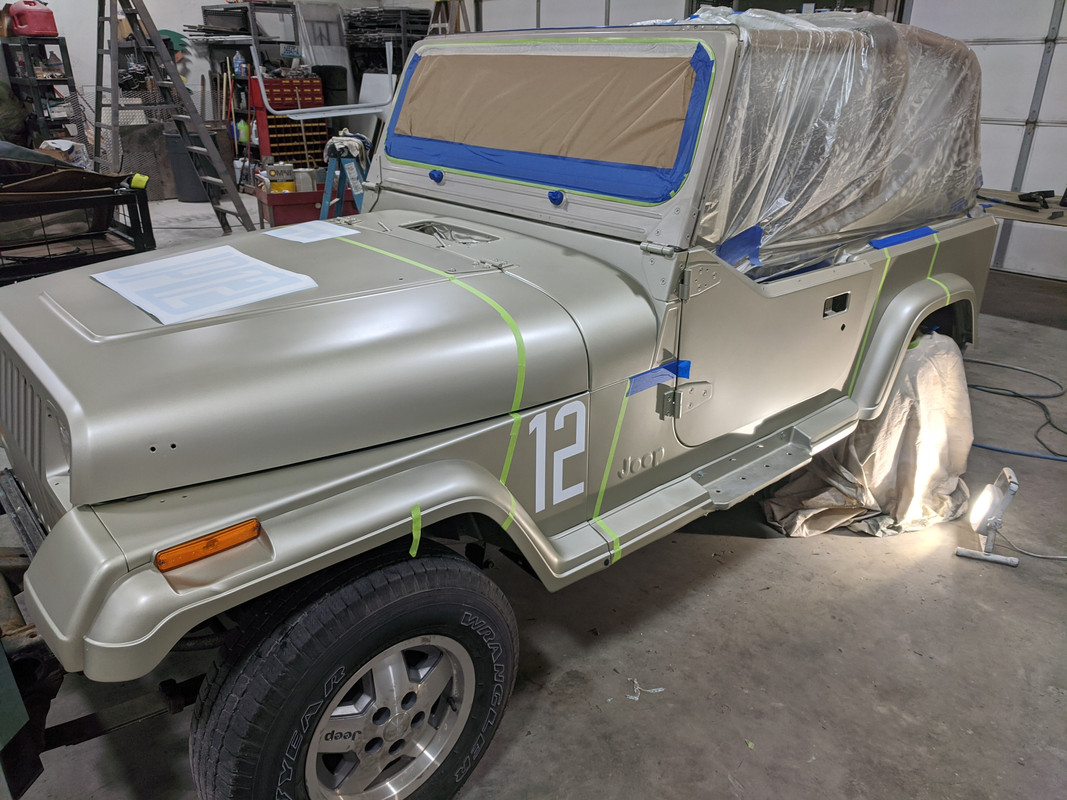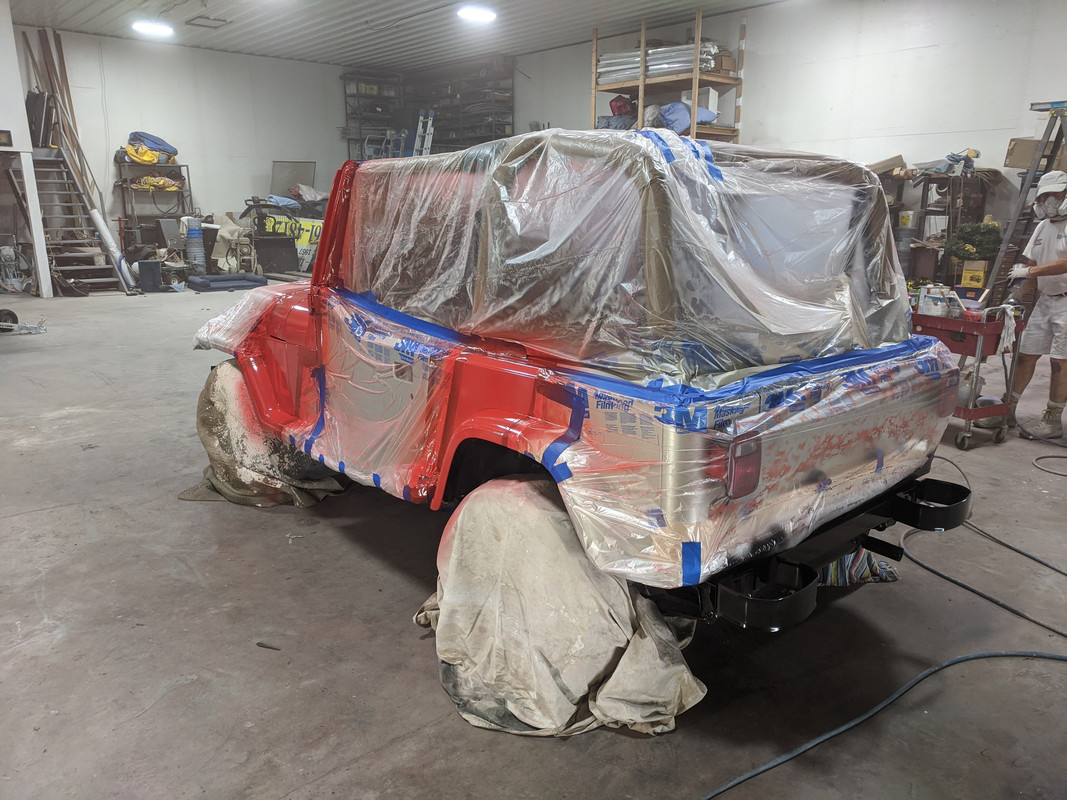 Three crazy days later I loaded it on a trailer and towed it home.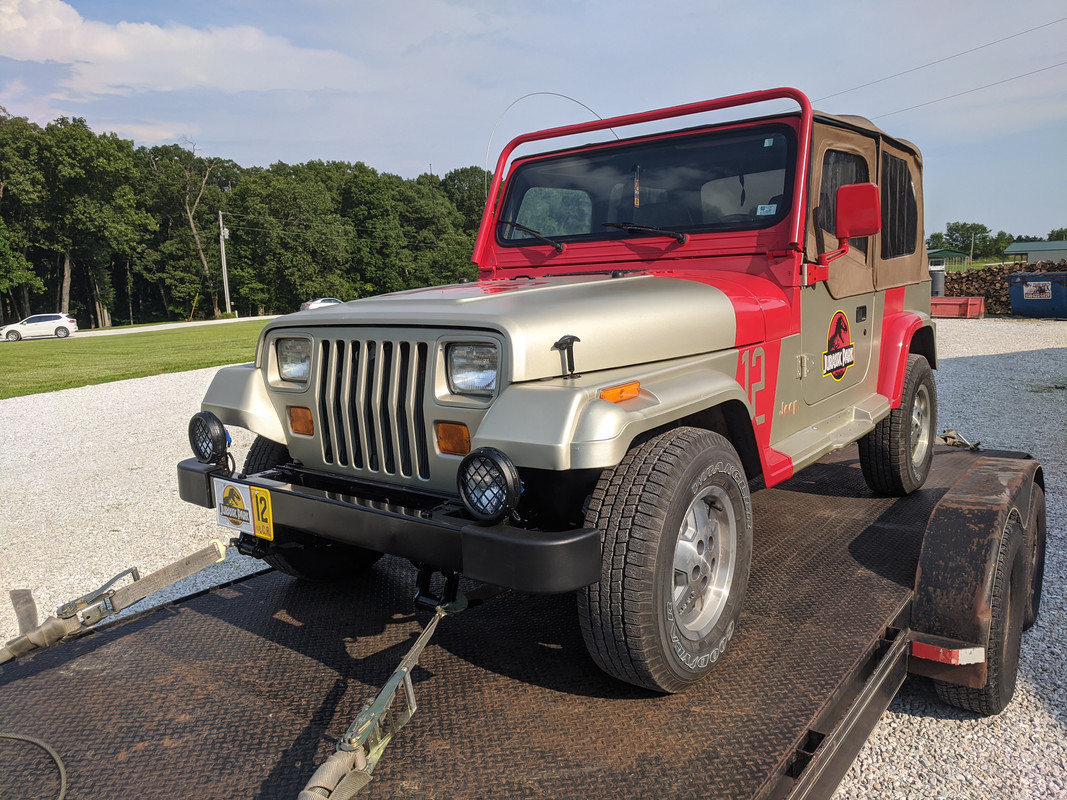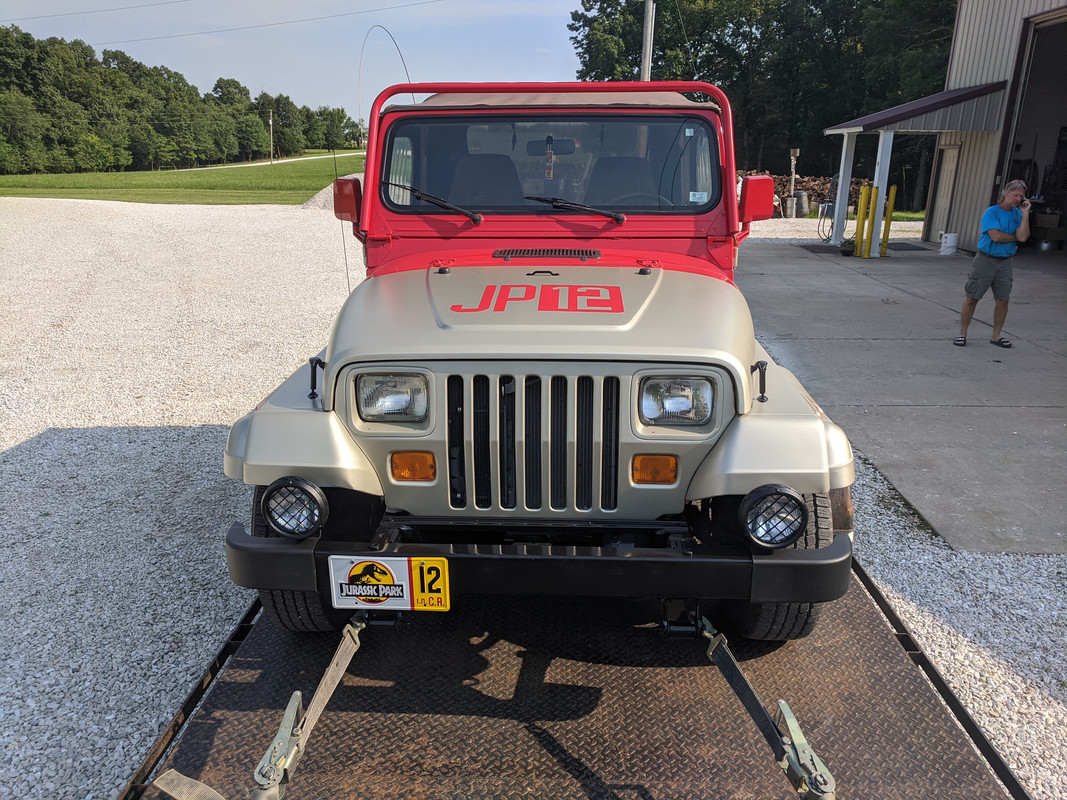 Once I got it home I put it up on blocks in my driveway while the rims were powder coated. I've used the opportunity to change the oil, flush the cooling system and repaint the dash to gray using a vinyl dye. Still need to touch up the mirrors as we got a little excited and painted the arms red, too.
One of my cats decided to inspect the wiring (and the 25 years of filth under the dash).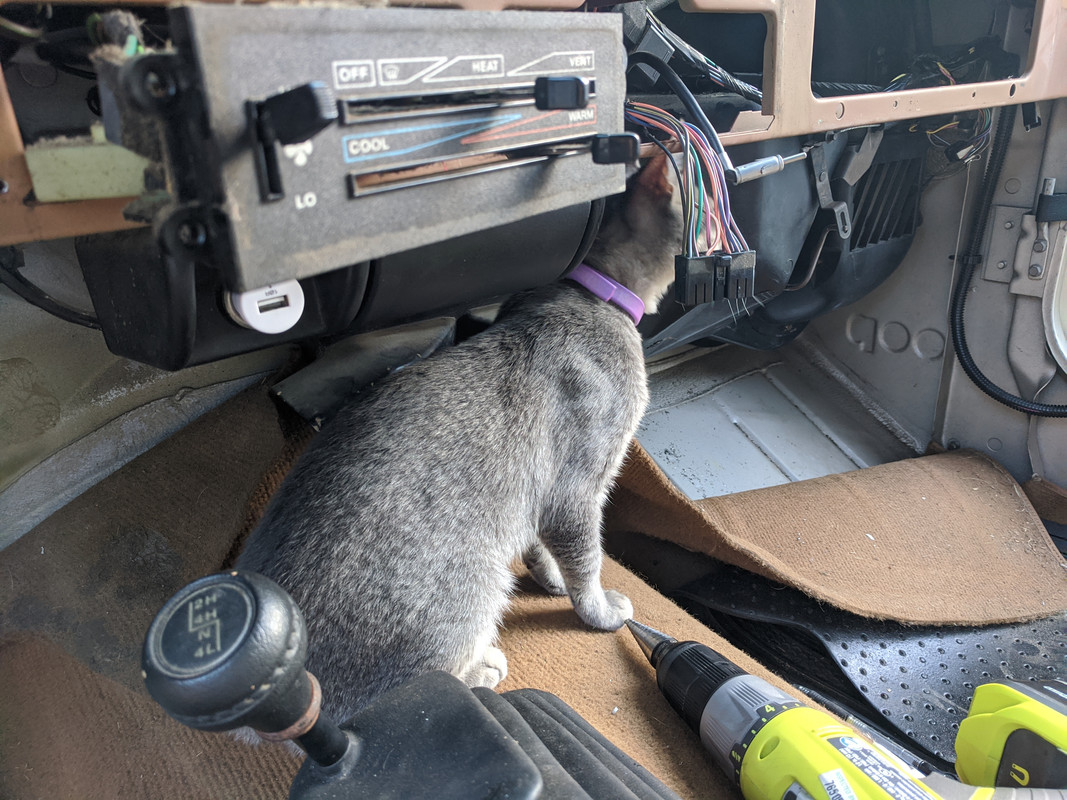 Found this little glass dinosaur rattling around inside the dash. This conversion was meant to be!
I'm in the process of installing an air conditioner and a bunch of wiring for new speakers, a Bluetooth amp that allows me to retain the factory AM/FM radio, power distribution block and fog light controllers. Found out the wiper controller in the column was broken, that was a pain to replace. Once all that's done I'll install the green carpet. My original plan was to have the seats reupholstered but I stumbled across some original Sahara seats that will work nicely for this build. Once I have the Jeep mobile again I need to swing by an exhaust shop and get the muffler under control (sounds like a jackhammer) then on to a friend's house to get the rear drum brakes swapped out for disc brakes.