I just realized I wasn't posting anything about my most recent build over here on RPF, so figured I would do a post dump to get caught up.
I thought I'd wrap things up with just the Jeep but now I've got the bug. A late night session of Facebook Marketplace led me to a solid base vehicle for an Explorer build. It's a 1992 Eddie Bauer 2WD with a tan interior that's in halfway decent shape considering its age. I'll have some rust to repair or replace on each side near the rear wheels and several dents and dings to try to fix. The rear windows all have the privacy tint on them and the back glass seals look to be rotting a bit. Engine and transmission are in good shape and it recently had the cooling system reworked (an aftermarket thermostat gauge was added since the original stopped functioning, I'll be replacing all the gauges with digital when replacing the dash).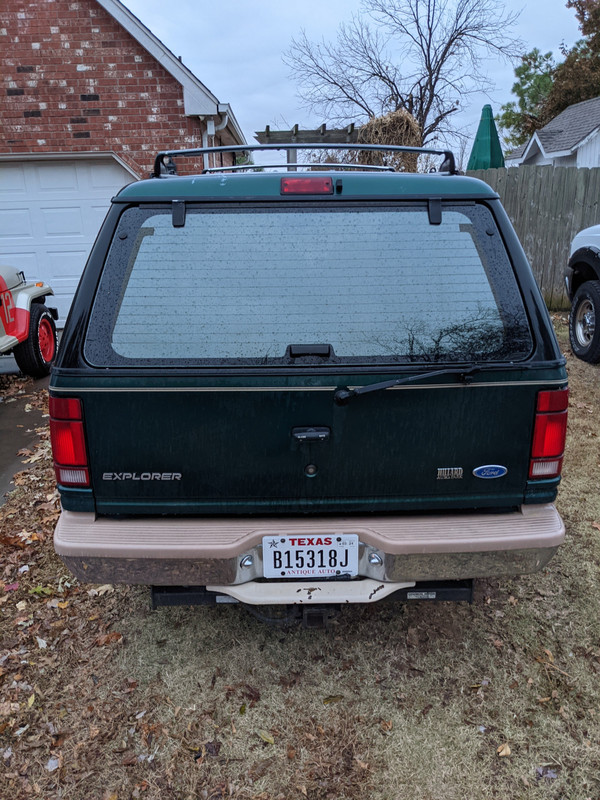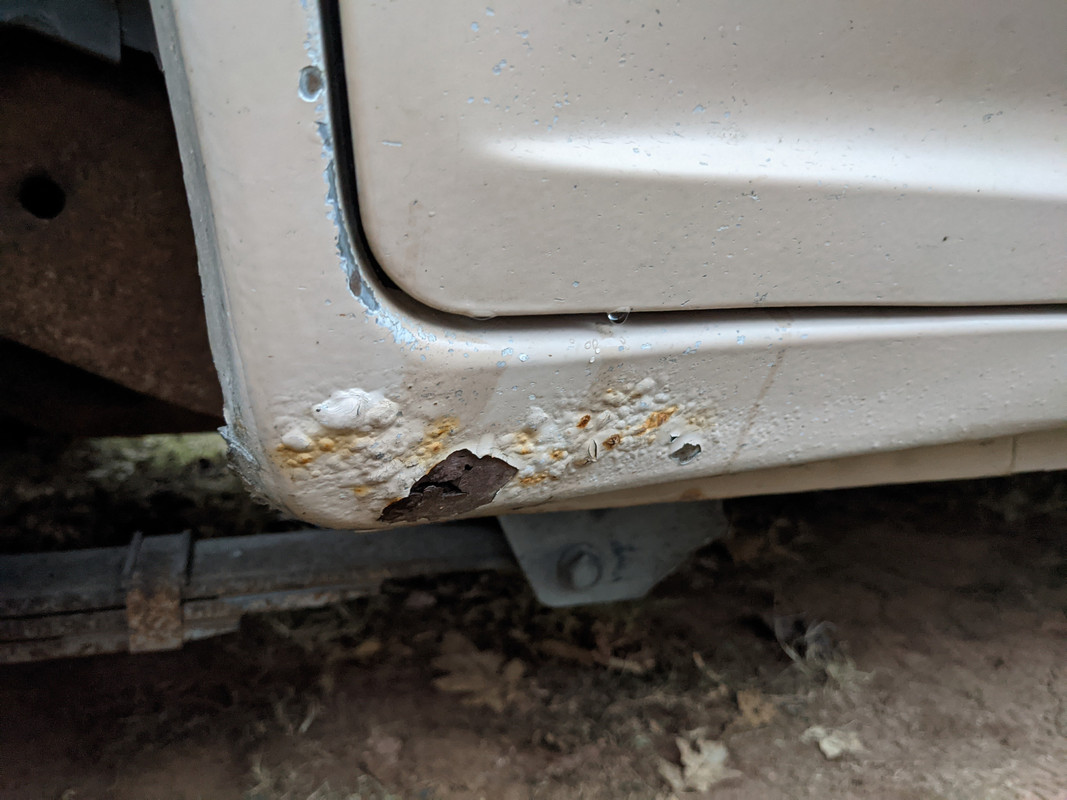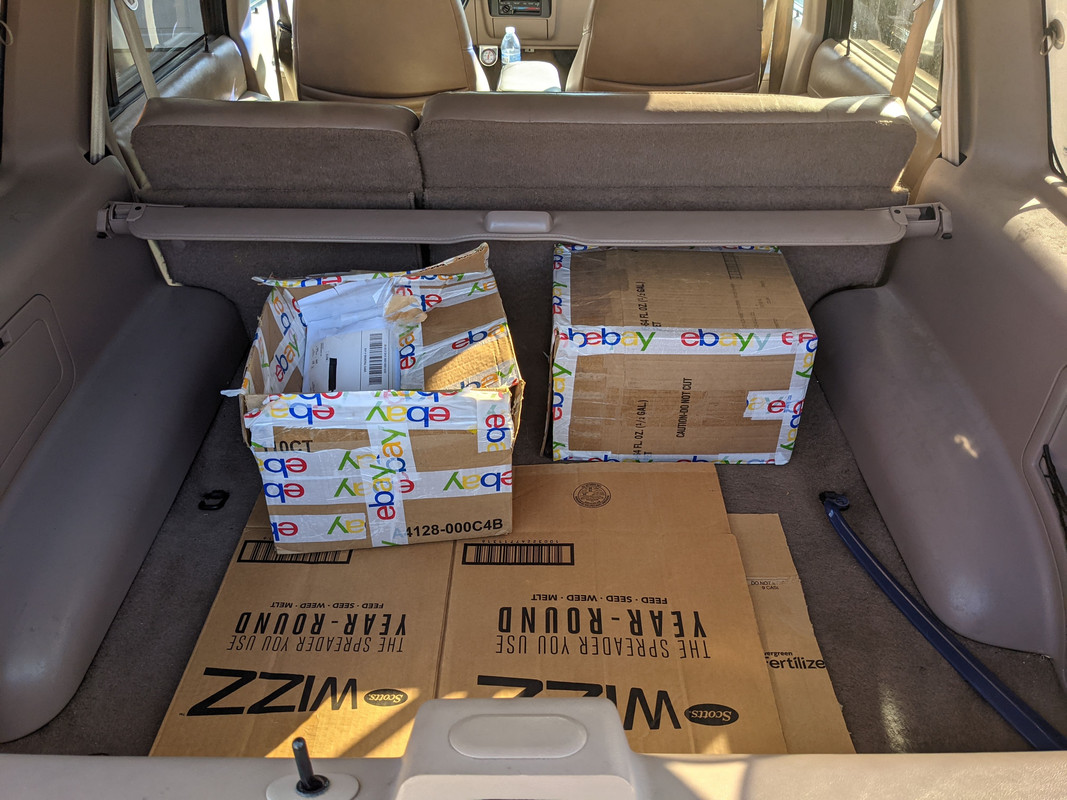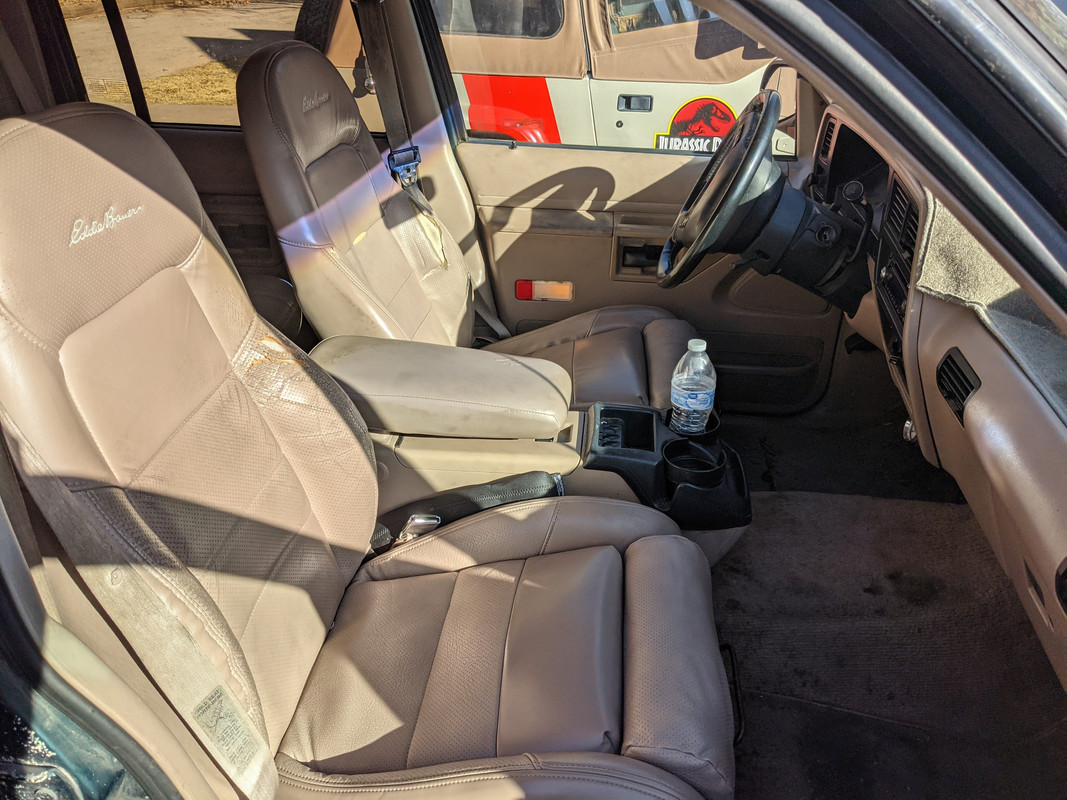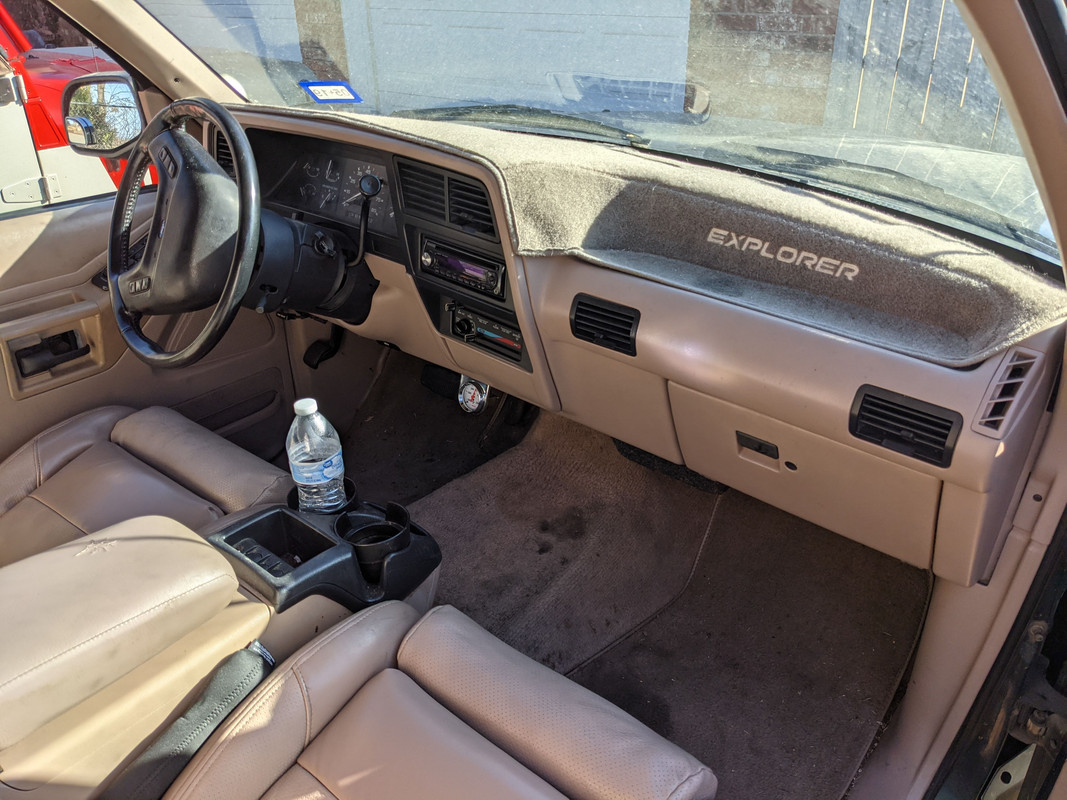 A few weeks later, my father lets me know he found a 1991 for parts. The engine works in that one but the transmission only operates in reverse. It has the AS2 glass in the rear door windows and AS3 regular glass in the back glass and hatch glass so I'll transplant those to the 92. It also has manual seats. And it's red. So. Much. Red.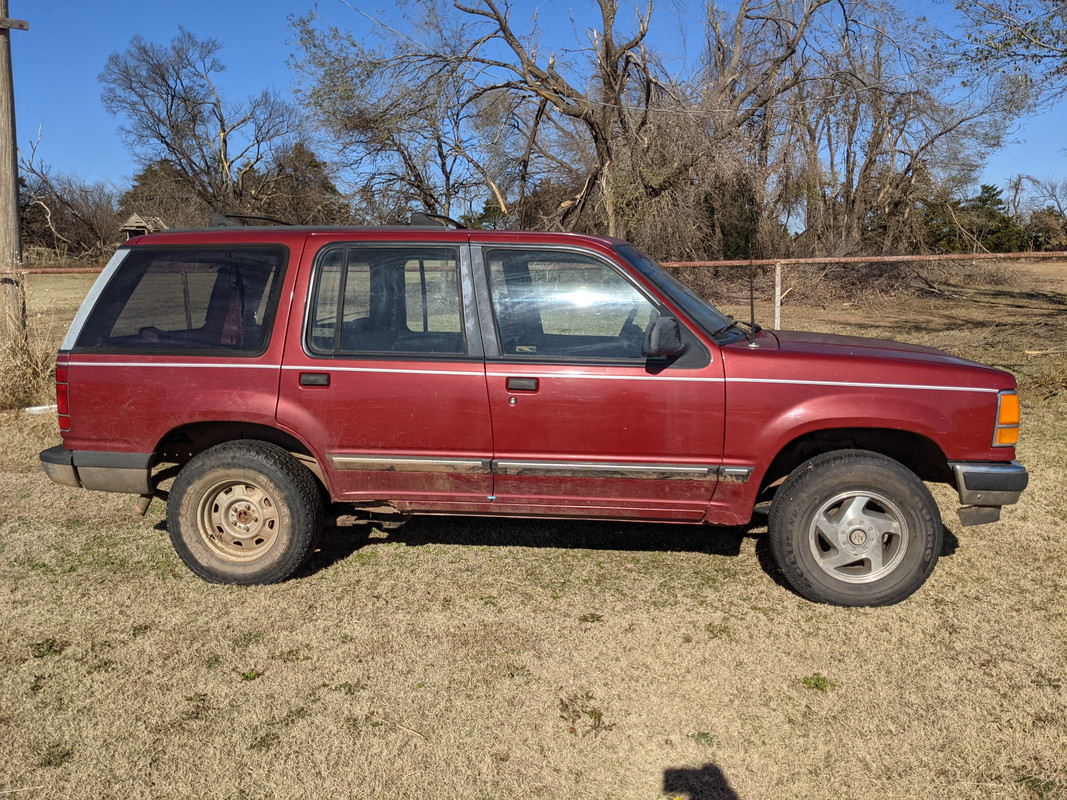 I'll probably wind up swapping an entire door or two so I won't have to hammer out some of the larger dings. I've started gathering a few of the smaller parts like the antennas, license plate and frame, roof box lights and Pelican case. Decals and bubble dome have been ordered and hopefully I'll be able to get in on a run of accurate brush guards. I think the next steps will be to start dismantling the interior so I can see if the carpets can be cleaned or need to be replaced.
My intentions are to go as screen accurate as my budget will allow (with the exception of the receiver hitch, I'll be leaving that on there). Now the hunt is on for some of the oddball items like cameras and such. I'll need to do some research on structural modifications when I cut the hole in the roof and hopefully I'll be ready to paint by the middle of next year.