Sr Member
RPF PREMIUM MEMBER
Trying to bring together a Muldoon costume.
The main question I have is: what color is his shirt/shorts?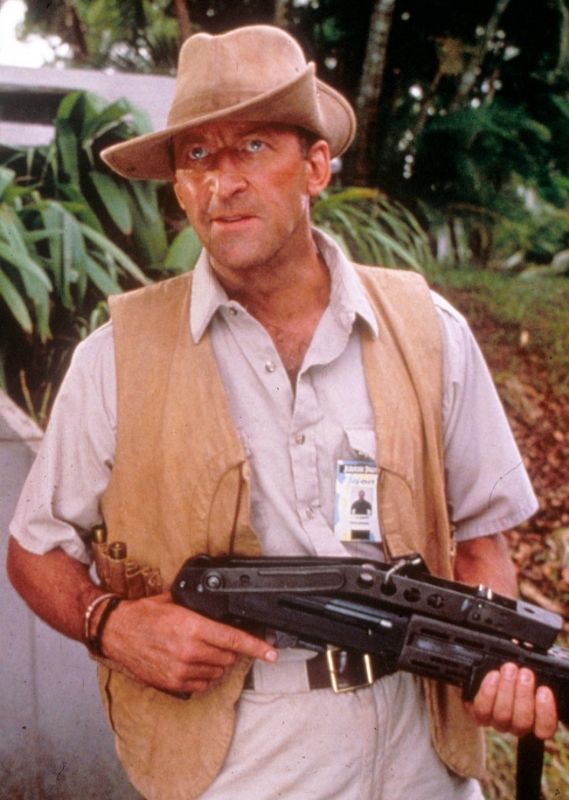 I think it's a "Stone" color, while some feel it's a standard Kahki.
The hunting vest is a vintage kahki/light brown color.
Thoughts? Or does anyone have pics of the screen used costume from a display/prop tour back in the day?
Thanks!