I am trying to gauge interest in the 3D-printable Jumanji board that I am working on right now. Some people have already expressed interest
in my thread
about the board, but I'd like to get a better impression.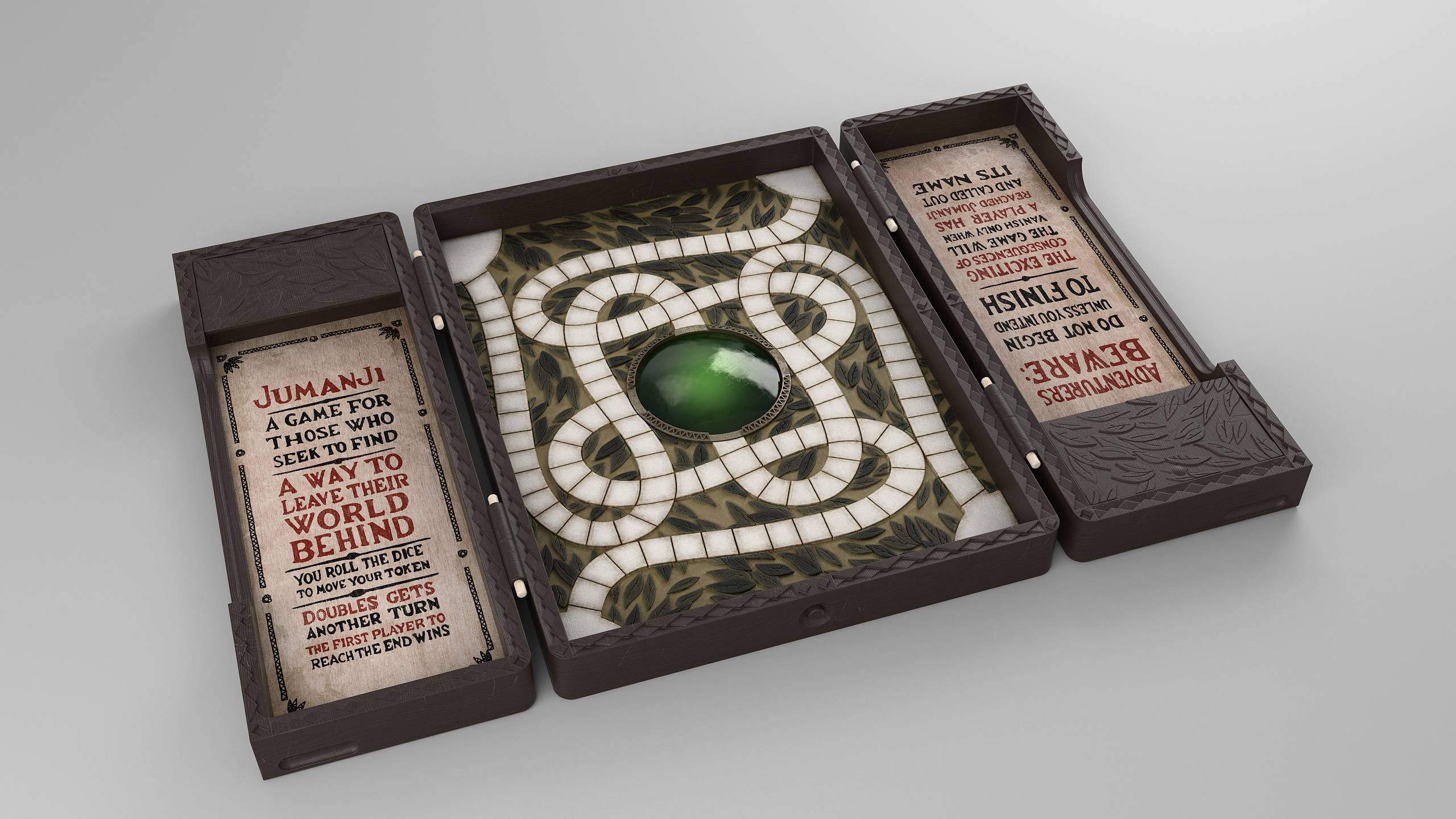 (3D rendering of an earlier version of my board, which I have improved upon a LOT)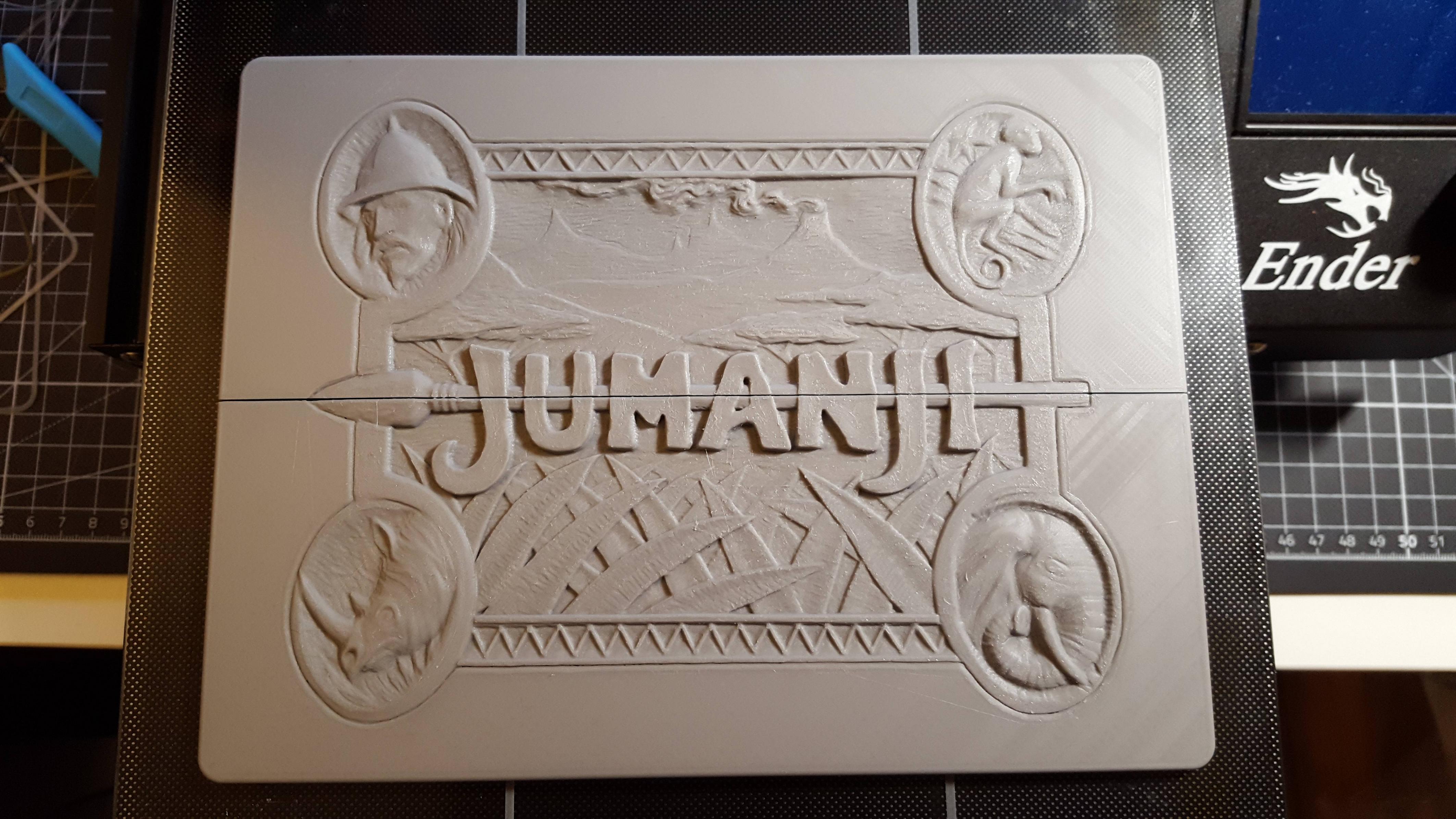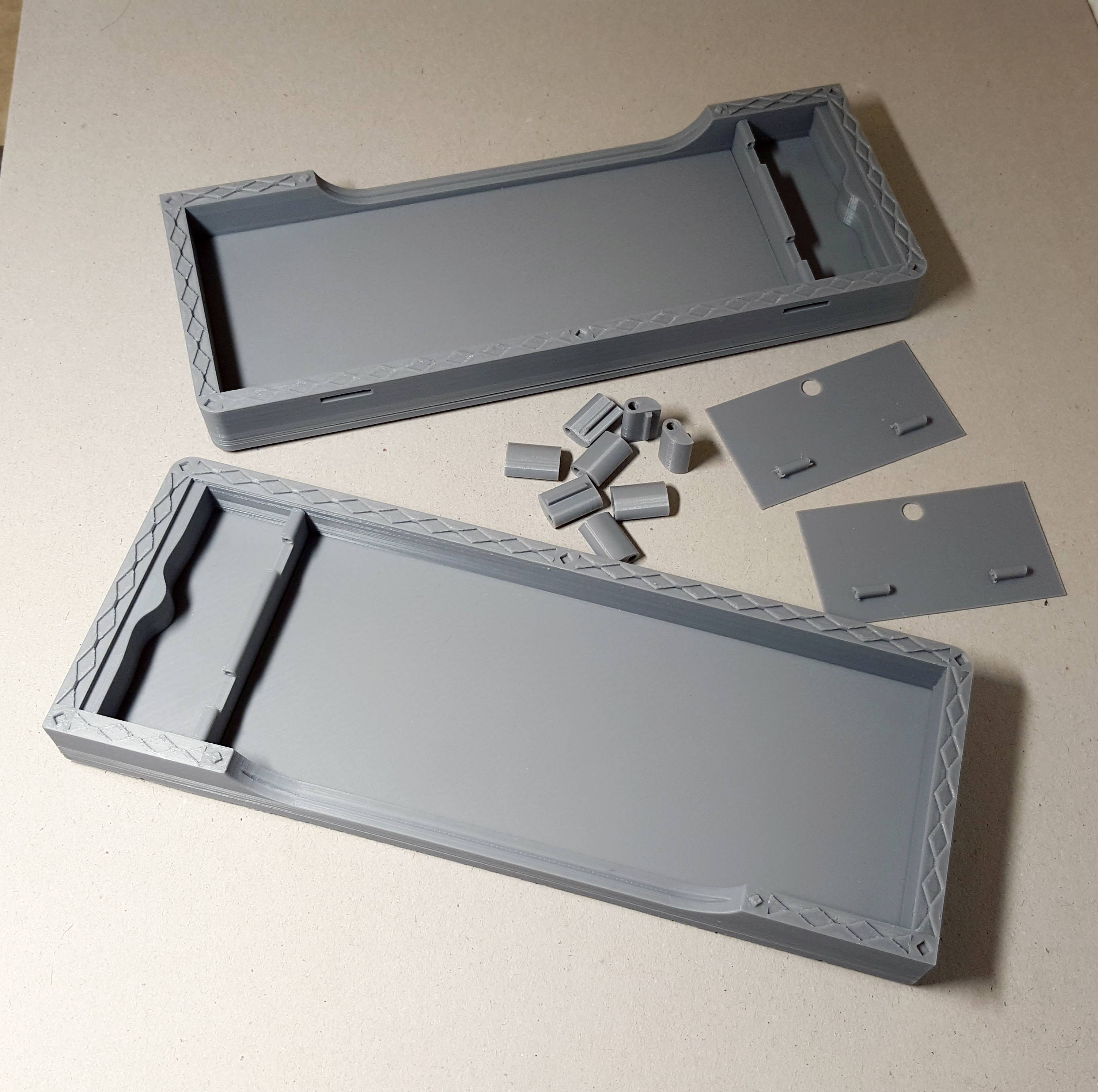 Now, I assume it's clear, but I'll state it anyway:
What I am planning to offer is not a physical prop or kit, but downloadable 3D files (STL) for printing this thing yourself.
So you either need your own 3D printer, or have someone else print it for you. Also it should be self-explanatory that there's a bit of assembly and post-processing required, and while the former should be easy and pretty straightforward (I've created the pieces to print easy and fit together without hassle - plus I will be including instructions), the latter could be as elaborate as you like.
The model originally started as a "Collector's Edition"-style Blu-ray case, which means basically that this was supposed to be a miniature version of the Jumanji board (at 49% of the original size). But since the wonderful board plans by Audrey2 and VladMartin are the basis for this, I constructed it at full-size measurements anyway, not skimping on the details. First tests have shown that this looks great at full size as well, so don't be fooled by the "Blu-ray-sized" moniker - this works as a full-scale prop, IF you have a printer big enough.
Speaking of which, since this is a BIG prop, I will be including complete as well as sliced versions of the big pieces, so that you can print them on a smaller printer as well. An since I am a fan of having options, I will include a lot of different options for stuff like the playing field (with or without the cutout under the center dome or at different detail levels - check
my thread
for more info on this). I will also include printable (on paper, that is) versions of the rule inserts in the lids and possibly other goodies.
So, here's the thing: I haven't found any other "project run" on the RPF which is selling downloadable files for 3D printing, so this feels a bit experimental, including the pricing. The problem with printable files is of course, once they are out there, they are out there. Furthermore, anybody with those files, can produce as many of these boards as they want, so I guess I need to protect myself from that in some way.
What I plan to do is sending out the files only after a certain amount of people have shown interest (possibly paying some kind of deposit, as I have seen with other project runs on here). Also the pricing will reflect the fact that you can, in theory, print these and sell them as kits en masse, which I don't approve of. If you create one or two extra and sell them printed, assembled and finished, that's not that big of an issue.
You are obviously not allowed to share or distribute the files themselves.
I am eyeballing a price somewhere between $150 - $250, which I think is a fair price for a set this detailed (and that comes with many options).
The model itself isn't quite finished yet, still adding final touches, doing tests to make sure it prints well and fits right.
So, let me know what you think.
Last edited: